Ripple Life Care Planning
565 Metro Place South, Suite 300, Dublin, OH, 43017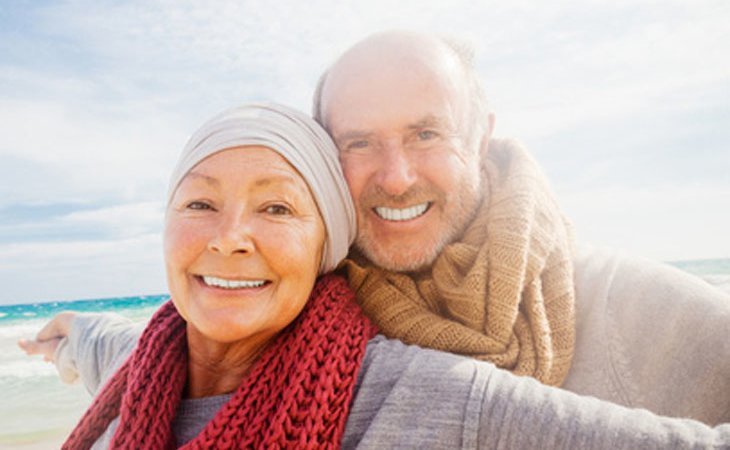 Reviews of Ripple Life Care Planning
---
glad to not be the bad guy anymore
March 22, 2017
I am a current client of this provider
This company and the service it provides is well worth every penny. For us we couldn't sort out what of Mom's problems were the facility she was in, what was her, and where she should go from there. I was exhausted trying to manage all the coordination, and Mom felt her children were pushing her in a direction she didn't want to go. Through the evaluation and recommended plan, Mom felt very involved and Shanna and her team were able to convince Mom it was the right way to go. They also helped a great deal with the logistics involved, and their knowledge of facilities and systems is invaluable. Individual families are learning everything fresh with no expertise at all. It is time consuming, scary, and frustrating. Ripple has experience in just this type thing and I think it is well worth your while to get their expert help. Yes, it may seem a little pricey - but I assure you it is NOT as expensive as the Internet says the average company charges per hour...and I think the time saved/knowledge gained well worth it. PS - watching the way they interacted with the facilities also taught me a great deal about what is effective and what is not. And sometimes facilities are convinced it is a problem patient/family...when in fact they just want care - and Shanna is able to organize and convey that..
---
Ray Lew
February 27, 2017
I am a current client of this provider
My father passed away about a year ago and we were suddenly responsible for my mother's care. After a few months of attempting to sort through mountains of paperwork and attending regular doctor visits we were lucky enough to find Ripple Life Care Planning. They sent someone out to meet with my Mom for a couple hours to put together a comprehensive list of her medical conditions, medications and take a thorough assessment of her needs. Then they met with my wife, my mother and I to review a report they created. This report outlined everything, which really organized her conditions and needs. For the first time this made the task at hand seem manageable and the report included suggestions and resources we could use that we didn't even know existed. It prepared us for the next doctor visits to be an educated participant rather than just a spectator. At the next doctors visit we were able to bring up some dizziness issues, digestive concerns and discuss some specific medications she was taking that in combination with other medicines might be causing some of these problems. My Mom was able to go from taking 16 medications per day to 7 and within days she was more stable, coherent and her stomach pains were significantly better. Additionally the report included other recommendations that made my mom's quality of life better and made our responsibilities much more manageable. It has been a God sent that we found Shanna and her team of professionals. I would highly recommend their service and I only wish we would have found them sooner
---
Meredi
February 27, 2017
I am a current client of this provider
Caring for mom became a little stressful. I live a little over an hour away and my roots are too deep to pick up and move home. When I hired these guys to come in and take over they did just that! All of her doctors are in 1 coordinated effort and she's safe and sound at home where she wants to be. Truly grateful for these guys!
---
Grateful Customer
February 24, 2017
I am a current client of this provider
Ripple Life Care Planning was able to provide detailed directions and steps regarding my father. We were able to stop the numerous hospital visits and he is better now than he has been in years. I should have contacted them long ago. I no longer have to worry when the phone rings.
---
From Ripple Life Care Planning
---
An Aging Life Care Specialist will assess the client in his or her own environment to determine current state and identify any areas of concern. We will assess: 
Health - including diagnoses, status of ongoing medical care.
Medication - including side effects and contraindications assessment.
Function - mobility issues, level of independence.
Cognitive Status - screening tool to assess level of cognitive functioning.
Environment (Safety) - home safety evaluation.
Psychosocial Needs - socialization and depression screening.
Entitlement Programs - help connect resources to aid in affordability of care.
We then create a detailed plan of care with short and long term goals, including a variety of options for services and providers that will assist in supporting the individual and family. We discuss the cost of each service so you can make an informed decision. An assessment and plan with an Aging Life Care Specialist can save hours of research, frustration, and many sleepless nights worrying about how to help your family member. Be proactive! Our Aging Life Care Specialists can also put a plan in place for any situation. Do you want to plan ahead to be able to remain in your home? Having a game plan and an advocate to call for emergencies is important. When family members are in disagreement, live at a distance, or an adult just wants a neutral third party involved, let us help you create a plan to ensure your wishes are carried out in any situation or health crisis. We provide a holistic plan and address all current and future needs. (Includes: visit in the home (typically 2-3 hours) we then write up a plan of care as outlined above, and then meet with the individual and/or family within five days of the first visit to discuss the plan of care, options, and answer questions).
Our care manager provides ongoing professional monitoring of individuals living in a variety of settings, including their own home, retirement communities, assisted living or nursing home. This can be especially helpful when family members live out of town, or when a guardian or conservator is responsible for overseeing their care.
When older adults and families need support on an ongoing basis, our care manager is an advocate who provides oversight, care coordination and support for the older adult(s) and family to:
Locate and oversee in-home caregivers
Liaison with medical professionals
Coordinate and attend physician visits and convey results to the family
Communicate regularly with out of town or local family
Visit the older adult(s) and monitor the care they are receiving
Advocate for services to meet the client's needs
Educate the older adult and the family so informed decisions can be made
Licenses and Certifications
RN, BSN, MSN/Ed, CCM, LSN, CLCP, MSCC
Costs
ur assessment is a flat fee of $800 for an individual and $950 for a couple. Our hourly rate is $110/hour
About Geriatric Care Managers
---
Top Cities for Assisted Living
---
Get Cost Information
Get full access to reviews, cost information, and amenities