Brookdale Northampton
65 Newtown-Richboro Road, Richboro, PA, 18954
Talk to a Family Advisor: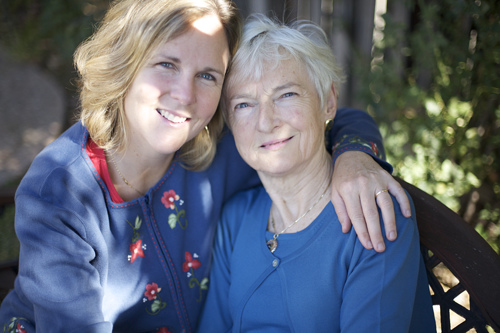 Promotion ends in 2 days!
NOTHING SAYS SUMMER LIKE SAVINGS. Move into a Brookdale community by June 30, and receive a $1,000 rent credit! *Eligible new residents will receive a one-time $1,000 credit to the Basic Service Rate/Monthly Fee following the first 90 days of residency.
Reviews of Brookdale Northampton
---
Walter P.
December 06, 2016
I visited this facility
We have chosen Brookdale Northampton. I am happy with it. Everybody is helpful. It is very positive. They have worked out things for us and helped us set up something that would work for my father and my mother. I'm very positive about it. The room is kind of an apartment that is rather limited. It is not with-a-kitchen-type apartment, but my parents will have all their meals in the dining room. The room is basically 2 of their studios put together. The meals are included in the price, but I don't think anything is free. They have a lot of functions and facilities for the residents to do things. It is a very social place. They seemed to be active in all kinds of stuff. It is open where they can go outside if they want to walk around.
---
D34
October 20, 2016
I am a friend or relative of a current/past resident
My Mother in Law has been in the Brookdale Northampton Memory Care Unit for nine months and as in any large facility there are strengths and limitations. Overall we are pleased with this facility. I feel your loved one will be safe there. These are our observations and opinions: Strengths: Residents go to St. Mary's hospital for any necessary hospitalizations and that was our first hospital choice, It was the right distance for the family to visit. The price seemed reasonable and fair compared to other places, though as more support is required, the price can go up. The rooms are large and clean with a private bathroom that includes a private shower. Many memory care units do not have this. The overall feeling of the facility was homey; not too big. This was especially important in the memory care unit as mom often has no idea where she is. There are very nice personalized visual aids to make her room recognizable. Residents are free to walk about without too many limitations. There is a beautiful outdoor patio that is easily accessible. For the most part, the food is good. The staff are very, very good. I have watched them interact with many challenging residents over a long time period and they really watch out for the residents and for the majority of the time treat them in a kind and respectful manner. One thing that I love is the constant effort to provide activities that are stimulating to the residents and appropriate for their age and lifespan experiences. Yesterday I was sent a picture of my mother in law at the pumpkin farm with a zucchini necklace around her neck. She was smiling and it made me cry. I was so grateful that she had this experience. Arlene the manager is wonderful and available and responsive. Gerry has amazing energy for activities and I don't know how she does it. Oksanna and Janet are the two medical staff I have dealt with on the floor and they are wonderful, working through issues with our family even when we were not always in full agreement. Mom is clean all of the time but in the beginning we needed to work on the shower issue. There is a great hair dresser, Robin. The upstairs restaurant is nice and I can bring mom up if there is room, but sometimes there is not room. Weaker points: You need to carefully monitor the medical issues and communication can be difficult. The physician that is assigned to mom has only seen her personally one time and that was because we complained and were ready to bring her to the office. I recently asked the doctor's office for information that another physician had requested and did not get it after many repeated calls. The doctor is not directly connected with Brookdale but serves as an independent medical provider at Brookdale. Same with the podiatrist, who comes in but on a kind of random schedule. The physician assistant who works under the independent physician was seeing mom regularly but in the beginning we were not always aware of that so we had a meeting to increase communication. The nursing staff is approachable and helpful but the family needs to keep a close eye on mom's medical issues. The coordination of medical issues between multiple providers has been our biggest challenge. The home health care team is superb and they come into play after a hospitalization or a medical issue where therapies and closer monitoring are necessary. A few examples I can give were when mom had a fall but all medical personnel were not informed and when mom had a hospitalization for TIA and home health was unaware.
---
Ken525856
October 05, 2016
I visited this facility
Brookdale is a bit of money than we could afford; it is closer but a bit expensive. The amenities were excellent, it was extremely well-laid out, and the grounds were immaculate. The staff was nice, very cordial, and do their best in trying to help you.
---
The Brother
December 17, 2015
I visited this facility
I visited Brookdale Northampton for my sister. The experience was not as good because they had both assised living and memory care all mixed in together. I was looking for memory care and they weren't as focused on memory care. The staff that showed us around was fine, but that wasn't anything exceptional. Also the physical location in the community was not as good as the other facility. So there were a lot of things that made this one not as good as the other facility.
---
Anonymous115902350
November 25, 2015
I visited this facility
Brookdale Northampton is a very nice place and very welcoming; it would probably be my second choice. The people were lovely. Their rooms are very nice, felt cheerful, roomy, and each one has its own bathroom. There is a therapy room and an arts and crafts room. The dining room is beautiful.
---
Galen2
September 30, 2015
I visited this facility
We are still trying to get my aunt in there, and we have kind of chosen Brookdale Northampton as the one that we want to get her into. Everything was great. It is hard to pick one thing out. All I know is that her brother -- my uncle -- was overwhelmed with the place, and he decided this is where she should be. They were just very good. We were able to see everything, and we liked everything. They have multiple community rooms, and it had more of a homelike feeling.
---
Janem1952
June 28, 2015
I visited this facility
My mother just passed and she was at Wynwood for almost 5 years. She spent 2 years in assisted living and almost 3 years in the dementia unit. She had excellent care on both floors. My sister and I were frequent visitors at all hours. The staff tended to my mom's needs. She had to be on a puréed diet and they watched her closely. There were activities on each floor, outside entertainment, and family functions. Thursdays were bus trips to places in the community. The receptionists were friendly as you entered the building. If there were problems they were always addressed. I can honestly say we were very happy with Wynwood.
---
Carrier1
May 18, 2015
I visited this facility
I visited Brookdale in Richboro, and it was a beautiful facility. It's gorgeous. All was newly renovated, and it was really nice. It was just too big for my nana. The rooms were all renovated so they were all new and big, and they had a mini kitchen in them. The people I talked to were very nice.
---
Caring105125550
May 03, 2015
I visited this facility
I saw Brookdale Northampton (Wynwood of Northampton Manor). It was lovely, and I would actually decide to do it, but it's really tight and small. They had plenty of rooms outside. They had living space and dining space, but it is essentially one large room, and everything is in that room except for the bathroom which is separate. I think it will be difficult for both my parents coming from a 2-story house to go to the one space. That was one issue, and the other issue was the distance for me. I was ready to go with it because they were so welcoming, I loved the program, and the food was fabulous. Everything was great, but it was a smaller space.
---
Robert98173250
December 12, 2014
I visited this facility
Brookdale Northampton was fine, but the room space seemed small, and my parents were looking for something larger. There were lectures, art activities, and an arts and crafts room. The place could use a facelift with more modern decoration.
Provider Response
Thank you for taking the time to share your thoughts about our community. Your feedback is always considered and appreciated!
---
Daria1
June 30, 2014
I visited this facility
I liked Wynwood, the people, and the dining room. They were doing a lot of work there. We don't want to put my mom in a place where there was going to be construction noise. I thought the place looked good, but they were doing a lot of interior stuff. They were repairing most of the bathrooms, which I think is terrific, so the place wants to maintain their facility. The other thing we didn't like about it was that the hallways were much narrower. You could get two wheelchairs past each other, but barely, and the walls told you that story. You could see the marks on the walls. Those hallways needed to be another foot and a half wider, in our opinion. Mom is on a walker, and she moves along pretty good, but she needs a little bit of space to maneuver. We thought the people were nice. The location had a little wooded section out back to sit in. They had available space. In the end, an added bonus to us is it's virtually around the corner, and my wife now sees my mom four days a week at the facility.
---
Tom84766250
May 20, 2014
I am a friend or relative of a resident
Wynwood have been very nice, helpful, and they do anything for my uncle. The place is spotless, and I'm very happy with it. The rooms are a lot better than the other places I visited. The people seem nicer, too. They have daily exercises, group meetings, and I believe they sponsor trips. I like that it's so clean.
---
SN11
March 25, 2014
I am a friend or relative of resident
I am very happy with Wynwood of Northampton Manor. It is gorgeous, bright, and very clean with no odors. The staff that care for my mother are wonderful and have been working there for years and make my mom feel like family. Recent management changes have made it even better. The new director is very kind, always smiling, and has been available when needed. The new chef is always out engaging residents, and speaking with my mom about her meal. I recently had dinner with mom, and I thought the food was fantastic. My mom regularly participates in activities, and loves living there. The entire staff from receptionist to nurses are great, and I am so glad we chose her to live there. Only negative is part of the parking lot is not paved, other than that, I'm completely happy.
---
Caring66910350
January 31, 2014
I visited this facility
We went through an online senior services website and they gave me various places to check out. One of them was Wynwood of Northampton Manor. I thought their rooms were very nice. They looked lovely. However, most of them were private. Regarding staff, I was only able to assess the people who showed us around and they seemed to be very nice. We did take my mother-in-law for lunch there and the chef was very warm and friendly. Their dining room was beautiful. What I like best about this place was that it was close to our home and the fact that they did have a dementia unit. However, the only thing I didn't like was that they didn't have a skilled nursing facility. If their residents would need skilled nursing, they would have to go somewhere else.
---
Caring76284750
December 20, 2013
I am a friend or relative of a resident
My parents are at Wynwood. I was more comfortable with the facility, it had a very nice layout. They're happy with the food and they are very pleased with the facilities as far as what they offer. They've only been there a short while but they seemed to be very pleased with it.
---
Russ4
November 20, 2013
I visited this facility
The people at Wynwood were wonderful. They were very accommodating. The rooms were very nice and the facility itself was very clean. The area was very nice. There were hospitals and parks in proximity to the facility. However, it was not strictly a memory care facility.
---
Jean28
October 25, 2013
I visited this facility
I've seen Wynwood and it seems like a very nice place, I just don't know if my mom can afford it. The facility is very clean and the girl that took me around was very knowledgeable.
---
January655
September 19, 2013
I am a friend or relative of a resident
We're happy with Wynwood of Northampton Manor. It is bright and very clean. It doesn't have a smell. My father likes that he can do his own laundry there. They also give their residents the option of doing their own medication. I think the place itself is set up pretty nice. It is more designed for people who are a little further along memory-wise. Currently my father is not at that stage yet. In fact, he doesn't quite fit in. He doesn't really need the memory care that they are set up for. If he was a little further along, I would actually be very happy with the care that he receives there. Nevertheless, for what it is, it seems like they are doing a good job. Regarding activities, I do know they have an activity room where they have stuff going on. They also have some classes like cooking, etc. They have a lot of things for my father but he just doesn't take advantage of those opportunities.
---
Lisa35
August 15, 2013
I visited this facility
I didn't like the place; I thought it was small. When I went to look through the apartments, they have levels like a first, second and third floor. It was not clean; when you walk through the hallway it had a smell of urine and I didn't like that. Something's not right such as they're not changing the beds. They need to improve on their care, cleanliness and sanitation.
---
caring2549
June 12, 2013
I am a friend or relative of a resident
My mother stayed at the Wynwood and that was very nice. The staff was the nicest thing about it. They were very helpful, happy to answer questions, and very accommodating. My mom stayed there for only a month. The place somewhat limited her and she was bored only because she is so young. I think it is a great place for somebody who is older and needed a lot of help. But, if she had to go someplace and stay for long-term, she would be very happy there.
---
Robyn2
May 29, 2013
I am a friend or relative of a resident
Wynwood of Northampton Manor is an old place, but it had a very good feeling from the residents. They seemed genuinely happy there. The staff was very, very helpful.
---
bobby376
August 27, 2012
I am a friend or relative of a resident
My Grandfather lived here for a few years, and I became familiar with the facility over this time. The facility was always very clean, and had a good variety of activities always going on. Probably 3/4 of the staff were very upbeat and talkative with him, to the point of having inside jokes, which he liked about the place. The people seemed to care how he was doing. On the down side, many personal items would disappear (we can only assume stolen?) over time, such as his watch which we replaced multiple times but would continually disappear. For that reason we could not leave anything of value with him, which annoyed him when he wanted various things. Additionally, they were not very good at keeping everyone's laundry separate, as we would find other people's clothes, and his would also be missing, requiring us to label all his clothing to help the situation. For these pros and cons, I've rated the facility as a 3-star.
---
anonymoustoo
May 07, 2012
I am a friend or relative of resident
My relative suffers from Alzheimer's Disease and is in the secured unit at Wynwood called Covered Bridge. There is a nice, supervised, outdoor sitting area where residents can go outside to sit under a pretty awning or walk around a bit. It is the perfect way for the residents to be outside without the worry of them wandering away. There is even an area where they can go outside and assist with gardening. The caregivers are very kind and compassionate and the residents get a lot of attention. There are always activities and the Alzheimers patients even go on outings and attend many activities with other residents. If they are not doing planned activities, the residents can sit together, watch tv, chat with the staff, walk around, etc. The activities people are wonderful. My relative's room is always dusted and neat and the dining and sitting rooms all look clean as well. The food is good. The building inside could use a bit of paint but it still makes a nice impression. The fact that our friend or relative has this awful disease is sad, but Wynwood allows them to live independently and most appear content. Most residents have private rooms, some choose semi-private rooms. No place is perfect, but from my experience I would not hesitate to place someone here.
---
Customer
March 20, 2012
I visited this facility
Depressing. A.D are in the basement. No decent place to go outside. Just looks like they are warehousing patients.
---
disgusted2011
October 02, 2011
Other
This place is a dump. What lurks behind the walls and under the beds are bedbugs. The place is not kept clean and anyone looking to place the loved one in this place should think twice.
---
From Brookdale Northampton
---
Brookdale Northampton provides our residents with lifestyles, housing, and services in comfortable surroundings combined with exceptional amenities, programs, and care. Through Brookdale's signature Personalized Assisted Living we customize our care offerings for the individual. This allows each assisted living and Alzheimer's care resident the freedom and opportunity to make choices that will ease their lifestyle transitions. Residents enjoy life with the support they need, coupled with the proper lifestyle and care accommodations as their needs change.
We promise Respect for Individual Preferences and offer personalized care needs in an atmosphere that encourages each resident to live in health and longevity. Our residents enjoy life with the support they need, coupled with the appropriate assisted living and Alzheimer's care accommodations as those needs change.
Our community is dedicated to enriching the lives of our residents every day with signature services for those who value their freedom and independence, but desire or need services providing them with the highest level of quality, care, and value.
Our Clare Bridge Place program serves those with Alzheimer's disease and other forms of dementia. Each day, we promise to work to deliver Daily Moments of Success for each resident. The Clare Bridge Daily Path provides structure and activities each day designed to meet specific needs of those with dementia, while the Clare Bridge Dining Program, designed by a gerontologist and registered dietitian, helps residents in need of Alzheimer's care retain the ability to enjoy and master the daily dining experience.
Features of Brookdale Northampton
---
Dining options
In Room Kitchenette:
Room Service For Meals:
Features
Beauty Barber Shop:
Resident Transportation:
Garden And Patio:
Resident Parking:
Security Gate:
Technology and entertainment
Health services
Nurse On Staff:

105 Hours/Week, On Call 24/7

Pharma:
Guest services
Guests At Mealtime:
Overnight Guests:
Diet
Diabetic:
Low Fat:
Low Salt:
Renal:
Languages
English:
Hindi:
Russian:
Spanish:
Location of Brookdale Northampton
---
Get Cost Information
Get full access to reviews, cost information, and amenities