Brookdale Fairfield
| Fairfield, CA
3350 Cherry Hills Ct., Fairfield, CA, 94533
Talk to a Family Advisor: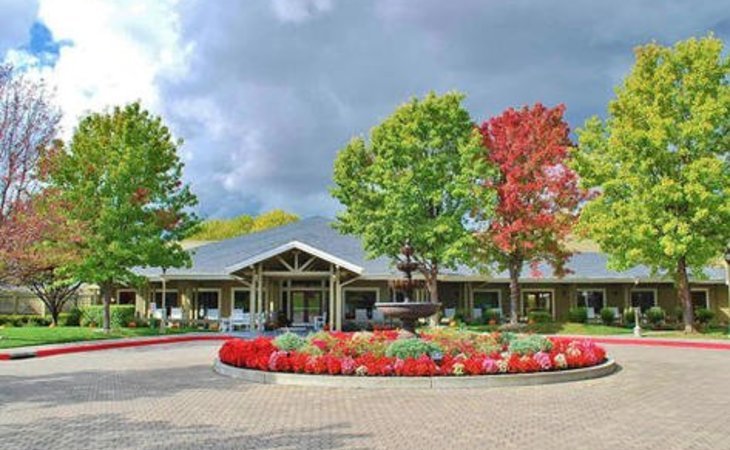 Top nearby Assisted Living Facilities
Reviews of Brookdale Fairfield | Fairfield, CA
---
Corkfender
September 19, 2016
I am a friend or relative of a resident
I have a parent here whom has been here for over 1 year and in memory care now. They have s daily activity schedule but it is rarely adhered to and the activities are not very stimulating. Most of the residents are not engaged. They spend a lot of time watching television which is not how the program was presented to family members when we toured the place initially. The food is sub par to say the least. Understaffing is another issue here. The resident rooms are okay but there is s lot of deferred maintenance throughout the facility. They have no way of knowing who is out of bed in the evenings and there are often wandering residents who enter other residents rooms. I wish I could find something better nearby.
---
KathyTPCZO
May 11, 2016
I am/was a resident of this facility
My dad's been in a wonderful place for over a month now at Brookdale Fairfield, and it's been exceptional from Day One. My dad who is 92 years old but still of sound mind and can take care of himself and I met with the staff, looked around, had lunch there, and when we were by ourselves, he looked at me and said, "Write out a check." That's the only one he would look at. The food is wonderful and served restaurant-style with menus from which they could pick whatever they want. Throughout the day when it isn't the normal meal time, you could also have another menu that you can order from anytime. He's only been there for a month, and they already know certain things, like that he wants his soup nice and hot, or bring his breakfast to him even without having to talk to him. They're amazing. He looked so happy when he walked around. He wanted two things: to be in Fairfield by Travis Air Force Base because he's a veteran of two wars, and he wanted a place that had some veterans. He didn't need a place that was all veterans; he just wanted that kind of camaraderie he finds with a few other veterans, and Brookdale Fairfield is a fit.
---
Mom93
May 04, 2016
I am a friend or relative of resident
This is a beautiful facility. The staff is friendly and pleasant. The rooms are very spacious and the facility is very clean. The problem is that management is poor. In seven months they were on their third manager and the head nurse had quit. The floor caregivers are great, but there are not enough of them for all the needs of the residents. The laundry service is poor. Clothes get mixed up with other residents clothes - so whatever went out might not be what comes back. I noticed a lot of residents moving out when we moved. You will be charged for extra care - which would be fine if they could provide the care, but they need more staff to fulfill the needs of the residents. If you are fairly independent this is a great place. to live.
---
Kelly30
October 29, 2015
I visited this facility
The rooms at Brookdale Fairfield were of a really good size, and the staff was very courteous. It was OK overall. We thought it was clean and the staff was nice, but ultimately, the people didn't look very active; maybe when my father gets to that stage and is in a place like that, he'll act the same, but it seemed sad. A few residents waved when we waved to them, and some of them knew what was going on and some didn't. I thought the place seemed safe and clean, but we didn't see anybody outside, thought it was a hot day. They had the area to go outside, but we didn't see anybody out there.
---
Caring74844050
December 13, 2014
I visited this facility
I liked the best the size of the public rooms at Emeritus at Rancho Solano. It was huge. The staff seemed to be very polite. Sanitation seemed pretty good, but the food wasn't very good. They didn't have a good activities calendar. There didn't seem to be much to do other than bingo and things like that. It just didn't suit my needs.
---
Caring95268450
December 03, 2014
I visited this facility
Emeritus at Rancho Solano was very nice. They were well thought out so far as the layout of the apartments. I just really liked the set-up. They made the apartments attractive. I liked their dining arrangements. We toured the area, and everything looked really nice. I must say placement for my mom would be in Emeritus. The staff was wonderful. They were very welcoming. If your parents needed to go someplace for care, this is one stop shopping. You know something else I thought was really nice was the level of care that if the loved one needed changes, they don't have to re-locate. You could go from senior living to where you needed memory care or some type of assisted living; they were all right there.
---
Caring95660950
October 16, 2014
I am a friend or relative of a resident
I looked at several places and Emeritus and I Rancho Solano out of all of them. The people are very nice, I didn't taste the food, but I looked at the menu and it was very nice, better than any of the other places that I saw. The place is very secured, and the rooms are very spacious and clean. The only thing I had a problem with is mom is a finicky eater, and there is one caretaker in the morning, one in the afternoon, and another caretaker in the evening and to coordinate all of them that meal time is difficult, but I did explain that to them when I left and they said they would work on it. As far as the activities, they had all kinds of activities. When I went in, I didn't want my mom sitting in her room. My mom has short term memory, so she needs care to take care back and forth to the dining room to make sure she goes to the bathroom. I said she should be around people all the time and join in the activities, but the problem is every time I called she was in her room and the lunch is always taken to her room.
I talked to one of the aids who appeared to know my mom and mom knows her. She mentioned about taking her to bingo and to other places. I thought it was a very nice place compared to all the other places I saw, it is bright, cheerful and very clean. They had people going around dusting the baseboard when I was there.
---
LovelyDaughter1
September 30, 2014
I visited this facility
I have visited Emeritus. I like the facility. We were particularly interested in the memory care unit. The whole facility was very clean and very pretty and the rooms were spacious. We did not interact with the residents, but we saw them. They seemed to be happy. The staff seemed fine. We interacted with a couple of them. Everything seemed like it was well-run and very professional.
---
Caring95129050
September 23, 2014
I am a friend or relative of a resident
My sister and brother-in-law were in Emeritus, and my husband was in memory care for a short time until he passed away. It was very close to my house, so I could go there easily. The people were very friendly. I'd say the staff was better than average. During the day, in memory care, they were well staffed and were helpful. There was always somebody that they could call on. I've been in several of the different rooms, and they have a studio, a 1-bedroom and a 2-bedroom. They were very nice, well-maintained, clean, and very homey because they bring their own furniture.
The food is not as good as I would like. Over the past year, they have gotten a new chef there, and because of shortage of staff, there's a problem in just getting the meals served. What my sister and I find is that they don't prepare meals that are appropriate for the age group. They have hamburgers and a lot of fried food. My sister has talked to the dietician and the administrator. They try to do the best they can, but it is the person in charge of the kitchen who makes those menus. That continues to be a problem. For diabetic patients, they use substitute sugar, which is bad, and that's a common complaint there.
The dining room is very nice. It's like a hotel. They have an activities director. They make an effort within their budget to do the best they can, and they're just really hard-working people.
---
Mary93071150
June 13, 2014
I visited this facility
I interviewed one of the residents and she was completely happy with living at Emeritus at Rancho Solano. She explained that not only is the food good, the staff is friendly and residents really care about one another and watch out for the other residents there and notice if someone is experiencing a significant change in another fellow resident. The person who gave me the tour of this facility referred to it as the "university" of the Emeritus family in this region of CA because of its size. The location was great because it was close enough to Travis AFB and in close vicinity of another family member and the area is in a neighborhood of a school and residential gated community.
---
caring71883550
January 24, 2014
I am a friend or relative of a resident
I feel very good about the Emeritus at Rancho Solano and about my mom being there. She's been there for seven months now and there hasn't really been anything that I am unhappy about her being there. She's in memory care and they basically watch the residents thoroughly. They don't want them to wander off, which they can't because they pretty much can't get out of the facility, the memory care residents. I feel that my mom is safe and that's the main thing. The staff treats the residents very well and they seem to really care about them. They know how to handle the residents in situations like in the beginning, my mom wanted to go back home. They know how to change the subject in a way wherein they kind of forget and move on to something else. So, I like that idea. The caregivers are really good. Sometimes patients with dementia have a little different personality coming out, so these caregivers put up with a lot and they are doing a good job. My mom has her own room and it's very nice and comfortable. They feed them three meals a day. They go into the dining room and have breakfast, lunch and dinner. They do have activities. I've had no problems whatsoever with Emeritus. It's not cheap, but it's a very nice place in a very nice area.
---
TerryMinCA
December 05, 2013
I am a friend or relative of resident
My mom moved into Emeritus a few years ago, and my siblings and I felt really pleased with the choice. Each and every member of the staff was warm, friendly and caring; and the setting was beautiful. However, about 6-9 months ago, they reduced the amount of employees, and the end result is a tangible delay in service. Whether it's a meal served in the dining room or a call to the room for assistance, there always seems to be a 15-minute or more wait. The residents have noticed - and even tapped their glasses to get food served - and so have the families. It's really too bad because the care providers are so supportive and wonderful; there are just not enough of them.
---
Caring72709650
October 24, 2013
I am a friend or relative of a resident
My sister has already moved into Emeritus at Rancho Solano. This is our choice for her because we are just impressed with their level of care. We like their rooms. Their dining room is spacious and fine. They also serve fine food. The staff is very acceptable. They offer activities for their residents like movies, games, entertainment, etc., and we are happy with that too. I would recommend this place.
---
Paul18
August 29, 2013
I visited this facility
It was a new facility. It was very clean and nice. They had activities like movie nights, special events for the residents and the opportunity to go to different places.
---
Shelia2
August 28, 2013
I visited this facility
They had an Alzheimer's unit that I was really interested in. They cared about the people and they keep them engaged.
---
David32
July 31, 2013
I visited this facility
Emeritus Rancho Solano is in a beautiful setting. I don't know how old it is, but it seems fairly new. It's off the beaten path, so it's kind of a country setting.
---
Helen 3
May 29, 2013
I visited this facility
When I was looking for another residence for my mom, I came across Loyalton of Rancho Solano. The place was wonderful and the people that I worked with when I visited there was excellent. They were very helpful. They couldn't have been better and they were great. Right now, we are still in a holding pattern for my mom. But I do know that they are available if we needed them.
---
J Bryan Meeks
April 26, 2012
I am a friend or relative of a resident
First an foremost, the staff genuinely care about their residents, knowing them on a person level. The staff is extremely regimented and attentive to residents' medication schedules and physical therapy needs. Off site physical therapist are contracted by the facility for residents with special needs. The facility offers an array of activities to encourage residents to develop and continue a social life within the facility. For example, church and bible study groups, bingo, movie night, holiday parties, announcements and celebrations of birthdays, grandchildrens' day, amongst others are constantly arranged. The cafeteria is also conducive to social interaction. Similar to a dorm cafeteria large tables fill the majority of the cafeteria. Also, the facility allows pets, which are shown to improve the quality of life in the elderly. Being a relatively newer facility, established in 2007, the overall facility is up to par; including the surrounding landscape. The individual living areas are set up to maintain some sort of autonomy for the resident. All rooms include a small kitchen with a microwave, mini fridge, and sink. Rooms with balconies are also available.The security of the building is taken very seriously. Visitors must enter thorough the main entrance, signing in at the front desk and signing out when they leave. All other entrances are locked 24-hours a day.
---
Caring500522
February 28, 2012
I visited this facility
Clean.. Professional Staff. I really got the feeling that everyone was invested in taking good card of my Mother should I choose to bring her there. I was impressed by how beautifully maintained the property was. I met a caregiver named Tanya who was friendly and seemed to be very committed to taking good care of her clients.
---
Gil1
October 31, 2011
I am a friend or relative of a resident
We moved my Mother-In-Law into the Emeritus at Rancho Solano in Fairfield. The personnel there have been very helpful during this stressfull time. Everyone is very professional.
---
Caring455263
October 04, 2011
I am a friend or relative of a resident
My Mom moved in on 10/1/11. She was nervous and anxious about making the change (she had been living independently).
The apt. was not as clean as I expected. The windows were not recently cleaned, there we DEAD BUGS in the overhead lighting fixtures, one of the AC units didn't work, nor did the fridge. I went downstairs to complain and these concerns were addressed promptly. But wouldn't you think this would have been checked prior to moving in?? They knew we were moving into that apt. for over 2 months!
The outer door to the bedroom looks like the glass will fall out due to the molding hanging on the outside. Not what I expected. We pointed this issue out months ago. This is still not corrected. Now I do want to say that the people we deal with responded to what I asked them to. My disappointment is that I had to point ANYTHING out at all. Thank you, Jean
Provider Response
Dear Caring455263,

Thank you for letting us know about the problems you came across during your mom's move-in. I recently talked to the Executive Director about your experience. You have every right to be upset and we feel that there is no excuse for the room-maintenance issues you came across. Our staff has since been re-trained regarding the high standards we expect in terms of room cleanliness and maintenance, and the issues in your mom's room has been resolved.

Please feel free to contact us at http://www.emeritus.com/ethics or call us at (800) 429-4828. We welcome any feedback and will do everything we can to ensure that your next experience with the community is a positive one.

Thank you,

Lori at Emeritus Senior Living
---
Neo726
July 27, 2011
I am a friend or relative of a resident
My 87 year old mother-in-law resides at this facility in the memory care unit. My wife and I have been impressed with the loving care and attention they provide to the residents. Although we were concerned about my mother-in-law's attitude upon first entering the facility (she did not want to leave her home), they explained that the transition takes time and they have made it easier for us to handle. Although it has only been two weeks, the transition is going great with all the help from the Emeritus staff. We are much more relaxed knowing that she is in a safe and caring place rather than living alone at home.
---
---
We offer a home like setting and cheerful smiles from our professional staff who greet you every day. Our caring staff offers the assistance you need while respecting your independence.
Our peaceful setting, restaurant style dining experience, activities and beautiful setting combine to create a wonderful living environment everyday. Our genuine caring staff, home style meals, daily activities add to our residents' experience.
Through special events, activities, clubs and ongoing cultural enrichment programs, we offer unlimited opportunities for you to get to know other residents and us. Call to set up an appointment for a tour because we delight in showing you our home.
Amenities and Services
Daily assistance with bathing and dressing
Medication management
Dining assistance and special diets
Assistance with reminders and redirection
Escorts and assistance with walking
Emergency response call system
Housekeeping
Laundry and linen service
*Rates subject to change at any time. Level of care not included.
Features of Brookdale Fairfield
---
Licenses
Licenses

License #486803517

State Licenses

486803517
Location of Brookdale Fairfield
---
Request Info
Get full access to reviews, cost information, and amenities