Sterling Aventura
2777 NE 183rd ST, Aventura, FL, 33160
Talk to a Family Advisor: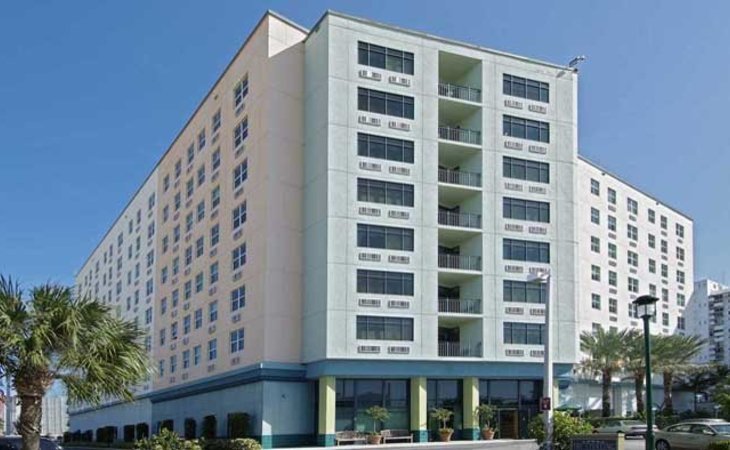 Reviews of Sterling Aventura
---
helen510074
May 22, 2017
I am a friend or relative of a current/past resident
Sterling was excellent, nice, quiet, and beautiful. I had an excellent lunch there with a friend. The dining room was beautiful, and the choices were excellent. The residents were lovely and very pleasant.
Provider Response
Thank you so much for sharing your experience; we appreciate your feedback and are so pleased that you enjoyed your visit with us!
---
amish
February 09, 2017
I am a friend or relative of a current/past resident
My mother has been there for 6 months and we lobe the Sterling. Wonderful friendly staff. So many activities every day. She loves the daily happy hour.
---
Gail428225
February 09, 2017
I visited this facility
Sterling was very warm, caring, and the people looked like they were happy. The facility looked pretty, well taken care of, and smelled good. It was very good.
---
Donna656345
January 03, 2017
I visited this facility
Our family member didn't like Sterling Aventura, but we thought it was lovely. They had a lot of classes, services for Jewish people on Friday night and holidays, and special meals. The rooms were lovely, and the staff was very nice and knowledgeable.
---
Visitor106426
November 19, 2016
I visited this facility
The Sterling Aventura is a 1-bedroom and 1 bath apartment. There's a mini refrigerator and a microwave. It's nice and small, but my parents need to scale down. I liked when I walked in, it felt like the Ritz Carlton Hotel. The people were incredibly pleasant, I just like the entire facility, and its 5 minutes from me; that's the main reason. They have constant activities, and my parents will be moving on Monday.
---
Diane413740
September 30, 2016
I visited this facility
The Sterling Aventura was the one that I really liked. It was much more relaxed, and the facilities had a nice, casual, homey atmosphere about it. The people were all very nice, the staff was excellent, and it looked like their dining area was great. I think they had little tables set up, and they had a menu. The way it was all organized looked really nice. The rooms were very nice.
---
Angela33
April 15, 2016
I am/was a resident of this facility
I am happy in Sterling. It is nice. The people are pleasant, and the administration is decent. My room is nice and like a tiny apartment with one large bedroom and a little alcove where I put a small table and chairs, and a bathroom. The staff is very good. They have enough activities to do, so I am content. They take me to a church on Sundays, and I am very pleased because some other places have no interest in doing that. The food is decent. Perfect? No, because I am a better cook that anybody I know. I think I can go up against the cooks on television. You have choices, like between a hotdog or a hamburger. The rooms are a good size. I have my own furniture and prints on the walls, so it really feels like my old place now.
---
Jeanette17
March 31, 2016
I visited this facility
The Sterling Aventura was nice. However, I don't think they had apartments with kitchens, only a kitchenette. The community was nice. The staff was professional and very nice.
---
Radman
December 21, 2015
I visited this facility
The Sterling was a very wonderful experience with very helpful people and a very nice facility. It was a little more expensive, the decorations were nicer, and the rooms were a little nicer than other places. The personnel were all very wonderful. The Sterling was very rewarding because they had more flexible hours in the dining room for the residents. All other places have specific hours for the residents to have breakfast, lunch, and dinner. Everybody was very kind, very helpful, and very informative.
---
Robert117144450
December 10, 2015
I am a friend or relative of a resident
We chose Sterling Aventura for my mother and stepfather. They have only been there for a month now. It is a very nice facility. They have their own apartment in the building with people to check up on them. My mother is the one who really needs the service. They come around every hour to check on her and make sure they are inside during the night. During the day, they have activities like social hours, bingo, and movies. They have a very nice restaurant. It is more of like a hotel or an apartment complex with eight floors. I am not sure how many residents live there, but they have a full staff who are very attentive.
---
NYHI
November 12, 2015
I am a friend or relative of resident
Overseeing the care of my 94 year old aunt was a daunting task. She was fiercely independent yet unable to care for herself in her home. She rejected home health care and refused to move into assisted living yet could not bathe, wash her clothes, take her medicine, prepare her own meals, and was showing signs of dementia. I heard about the Sterling Aventura Assisting Living/Memory Care community through my aunt's cousin, who lives there. She felt it would be an excellent place for my aunt, as did my aunt's doctor. I decided to take my aunt to the Sterling to visit her cousin and while we were there, we received an excellent tour of the Sterling Aventura community. While my aunt visited with her cousin, I met with the Sterling's directors to discuss costs, levels of care, medical care, apartment availability etc. I felt they fully understood my aunt's personality (charming yet challenging!), the level of care she needed, and assured me that many residents just like her made successful transitions to living at the Sterling Aventura. I was also pleased that every question I asked was fully answered and I was provided with written materials to take home to help me decide if the Sterling Aventura was the right community for my aunt. On the car ride home from the Sterling, my aunt and I discussed the merits of the Sterling Aventura's assisted living and memory care community and, to my great relief, she was quite pleased. I knew my aunt would still be resistant to actually moving but at least we now had chosen the right place. When the time came for my aunt to move to the Sterling Aventura, I received excellent support and guidance from the directors and staff regarding how best to move my aunt into the community. The director even recommended a fantastic mover who not only assessed what furniture in my aunt's home would fit into her new apartment, he arranged the furniture in her new apartment beautifully. My aunt's first week at the Sterling Aventura was rocky, which came as no surprise, but the staff was exceptional in helping her adjust to her new surroundings (and they continue to be fantastic). Fast forward 5 months: my aunt is now healthier, she's mentally sharper, she's socially engaged, and the sparkle has returned to her eyes. Is everything perfect? Of course not, as life is never perfect! Small things happen but they are miniscule in comparison to the problems my aunt was having while living alone in her home and I'm convinced we have avoided huge crises, which would have occurred if she stayed at home by herself. Bottom line: I trust the Sterling Aventura staff, I no longer worry about my aunt's welfare, and I no longer receive 3 a.m. emergency phone calls from my aunt's old neighbors saying a crisis has occurred. WHAT A RELIEF! I am extremely pleased with the Sterling Aventura staff and facility and would like to add that friends who visit my aunt are very impressed with the all the Sterling Aventura has to offer. I also feel it is excellent value for the money.
---
Ana6
September 20, 2015
I am a friend or relative of a resident
My father is currently at Sterling Aventura. It is very well kept and clean. The staff is very friendly and professional. He has a large room with a bathroom. It is freshly painted. He has an emergency button next to the bed, in the bathroom, and around his neck. They have movies, dominoes, and exercises. The food is very good. The dining area is large, comfortable, and nice. They have a nurses station in the building.
---
Caring107946750
July 21, 2015
I visited this facility
The visit was wonderful. I spoke with the manager, and he was very helpful. Sterling Aventura would be a perfect place for my aunt. What first attracted me to the place was they accepted pets -- dogs specifically -- and my aunt has two dogs. Everybody seemed happy, and for me that was important. I spoke with some of the caretakers, and they seemed happy too and content with working there, which is important because you don't want grouchy caregivers. The place physically was nice, and the facilities and the rooms were very nice. They have a lot of activities for the older people. I like the atmosphere and the management.
---
Fabiola1
June 28, 2015
I visited this facility
I visited Sterling Aventura. It had small rooms, and it was more expensive. We were invited to lunch, and the food was very good. Cleanliness was pretty good. They had exercises, lectures, piano hours, and bingo.
---
Aliza from South Florida
June 15, 2015
I am a friend or relative of resident
I don't know that a review can fully convey what a safe, caring, professional, happy, and loving atmosphere one finds at The Sterling Aventura. My mom recently passed away and my father made the very difficult decision to relocate 1/2 way across the country to South Florida to be closer to us. I was completely unprepared for the job of finding an assisted living community and all that went into it. Among many other things, Barry handles the leasing at The Sterling, and quite simply he can only be described as a gem. Upon meeting Barry, I immediately felt like I had a new friend, one who would walk me through the process every step of the way...and he did. Barry went so above and beyond the call of duty. He was incredibly accommodating and not only made my father feel welcome, but our entire family felt comfortable at The Sterling. It is obvious that Barry genuinely cares about the residents and their families, and pitches in like a family member to do what needs to be done for the residents. Mary, the executive director, is just the same. She bent over backward to make my dad's transition a smooth one. In addition to her total professionalism, Mary always has a friendly smile and a warmth about her that personifies the caring feeling at The Sterling. And, it is the same with all the employees you encounter there from the nurses, the wait staff, the activities director, the concierge, etc. They are all concerned with making sure the residents are happy and well cared for. The food is delicious, also! Truly, it is so good, I'm worried my dad is going to gain too much weight if he isn't careful. The residents will all tell you that this place is the BEST, and to me, that means everything. I hope my dad can stay at The Sterling a long, long, long time! I think the best compliment I can give The Sterling is the fact that every time we go to visit my dad, my 14 year old and I look at each other and say how much we would like to live there! Barry and Mary have really set the bar high there, and the rest of the staff has lived up to the expectations. I have nothing but the best things to say about The Sterling Aventura!
---
Stephanie30
February 25, 2015
I visited this facility
Sterling Aventura has a high recommendation from the private CNAs that we hire when my dad comes home from rehabilitation. I also have a cousin and friend who are there at the Sterling, and they are very positive. We are very impressed with the staff when we meet them.
---
R. Cooper
May 09, 2014
I am a friend or relative of a resident
My 95 year old father moved into The Sterling in March 2014. He relies fully on a wheelchair, has various age-related physical maladies and mild to intermediate dementia at any given moment. Sometimes he has clarity and is cogent, sometimes not so much. He is semi-reliant-plus on staff for dressing/undressing, toileting, personal hygiene and getting around in his wheelchair After visiting several assisted living facilities in Aventura and thoroughly inspecting and assessing all, including meeting with various Directors and staff, we decided that The Sterling was in a class of its own - Superior Plus - above the other facilities in all ways and was the obvious choice for our father. The Sterling is managed by a highly experienced, professional staff. It is run like a "well-oiled machine". General Tone - There is a feeling of confidence that one's loved one is consistently getting excellent physical and emotional care and support at The Sterling. Cleanliness -- The entire building, indoors and out, is kept immaculate and is free of lingering odors. Laundry service is available to residents -- a great convenience! Trash cans throughout the common areas and in individual rooms are emptied regularly, etc. No food or litter lying around, no bugs, no chipping paint, etc. Bed linens are always changed and clean. Air conditioning, electricity (TV) and plumbing works properly. Environment/Vibe/Feeling -- There is a sense of "liveliness" and purpose. The Directors and entire Staff exude a positive energy. They are consistently and genuinely accommodating friendly, caring, patient and loving towards visitors and more importantly, with the residents. Medical Staff - Consistently quick to respond; loving, kind, helpful and respectful to my father and other residents that I saw interactions with. The physical therapy and nursing staff are excellent -- well trained, highly experienced, compassionate and patient. Nursing staff regularly checks in on residents in their rooms. Communication - The Directors have an open door policy and are always gracious. They know every resident by name as well as family members and friends. The Directors and their staff avail themselves, whether for a quick hello from a resident or resident's relative or friend or to discuss a resident-related matter. The entire Staff also gives that feeling of availability and that feeling is prevalent throughout the Sterling; no one says "I'm too busy" for you, no one is forgotten. Dining and Common Areas - Both the dining room and common areas are kept immaculate. There is continuous cleaning throughout building each day, all day. The dining room serving staff are all, without exception, extremely friendly, consistently very accommodating and helpful with residents who may have trouble speaking, hearing, managing their food, ordering, etc. The menus are put together with great thought and are delicious (really!) and nutritionally balanced. The food and beverages are always fresh, high quality and served in an appetizing manner -- good-sized portions that are plated and served as in any good restaurant. There is a nice, flow and upbeat energy at The Sterling, in both the dining room and common areas. There are always a variety of choices and activities posted for all residents to participate in, should they choose: music, games, movies, local excursions to restaurants, designated social hours, etc. The reception/sitting area is organized, large and welcoming. Guests must sign in and out and be accounted for. The reception staff are alway friendly and accommodating. The activities staff are very, very positive and upbeat and continually encourage residents to interact and participate in the available activities. Many times, there are positive outcomes when a formerly withdrawn resident(s) is/are persuaded to join an activity that they end up enjoying.
---
Herbert3
March 26, 2014
I visited this facility
When I walked in at Sterling Aventura, I saw a lot of people doing activities and there was a lot of noise. It had a happy feeling and I felt that I would belong there. I spoke to a gentleman and he was very nice. They said whenever I am ready, I would just come in. My initial impression was that I am happy with the place.
---
Art, Caring Son-In-Law
December 20, 2013
I am a friend or relative of resident
My mother-in-law, Luba, who is currently 90, has been a resident at The Sterling for more than three years. She moved there upon the passing of her husband. Alone and somewhat confused, she had to make a difficult adjustment to a new home, new friends, and most profoundly, life without her beloved husband. From our intake interviews with Barry and our subsequent interactions with the administrative, nursing, food services and housekeeping staffs, we have come to appreciate the staff's genuine concern and support, not only for the resident herself, but her close family as well. Luba certainly has her ups and downs, but she has been able to thrive, despite many challenges, thanks to the support she has received at The Sterling. In particular, Executive Director Mary , Head Nurse Dorinda , the evening floor medical assistant Virginia, each in their respective roles, have all gone above and beyond in working with Luba and the family to assure that she is happy, healthy, safe and fulfilled. This is a quality operation. You may find places that cost less, but none that will provide the level of caring support that we have experienced at The Sterling. Worth every dollar!
---
Caring72056150
November 20, 2013
I am a friend or relative of a resident
Sterling Aventura is a very nice place. We chose this because I just felt that they have more people of similar background to my mother. The rooms are spacious. The staffing are very nice. The food is okay. In terms of activities, they have exercise classes, brain activities like current event things, movies, and bingo, etc. I did eat there and the food was fine but it wasn't anything great. Food is okay for me, although my mother says it is really not very good.
---
joshblock
September 18, 2013
I am a friend or relative of resident
My grandfather has been at Sterling for a few years. The staff and care he receives is outstanding. I've personally had some meals with him there and the food is great. I have a lot of peace of mind knowing he is so well cared for.
---
Mrs. Simpson
August 22, 2013
I visited this facility
There are many options for choosing an Assisted Living Facilitiy in South Florida but when only the best will do....choose The Sterling Aventura. The entire dedicated competent staff, each and every day, reveal a genuine warm interest in the residents. The Directors, Barry and Mary, both display compassion for the residents and are instrumental in running such a fabulous facility. My mother lives at The Sterling and our family always knows that when you speak to Barry or Mary that will fulfill your expectations above and beyond your request. I have witnessed first hand their professionalism in interacting with the residents and staff. Their dedication to excellence in The Sterling is exemplary. No wonder they have the BEST Adult Living Facility in South Florida !!!!
---
Rubykidd
August 16, 2013
I visited this facility
After taking the time to get to know my Aunt, Barry showed us around and the facility is very clean, bright, and very pretty. The apartments/rooms were immaculate and there is the distinct feeling that everything has been incredibly thought out to accommodate seniors from social to medical and everything in between! The staff has worked there for many years and the residents are so friendly and seem very happy. Barry is a gem and anyone will feel very comfortable knowing their loved one is in his care. All the residents we saw literally lit up when he spent time chatting with them and introducing them to us. He knew each resident so well conversing about their grandchildren, great grandchildren, upcoming family weddings, children... If this review was about Barry alone, he'd get the 5 stars. The only reason I gave the facility 4 stars is because I'd like to see the elevators redecorated and brighter.
---
Caring2564
June 19, 2013
I visited this facility
I was impressed with the Sterling, but I wasn't with the others. It is very expensive, very clean and very nice. The owner or the one who runs it is from South Africa and is very, very pleasant. I was happy there but it's a lot of money.
---
commercesd
April 18, 2012
I visited this facility
We were delighted to visit the Sterling Aventura while in the region. We were looking at assisted living facilities in the area for my friend's mother. Our tour of the outside grounds was lovely; there were flowers and shrubs everywhere, with nice seating areas. The staff was very friendly and all seemed to really like their jobs. The main living areas were fresh, clean and sunny with a contemporary, yet homey décor. The outside area is ample, with plenty of seating areas to enjoy. The variety of activities offered was impressive. The staff goes out of its way to suggest stimulating things to do - from reading and playing games to outings in the community. The lunch meal we saw looked really delicious. The menus looked like they offered an extensive array of nutritious foods, including snacks. The private rooms we viewed were all very clean, well-kept and inviting - kind of resembling what you might find at a hotel but more personal. The exercise room was large and had a variety of options to choose from, including classes and equipment. We liked that they provide emergency call pendants and have emergency pull cords in the bathrooms. The library had a large book selection and there was a convenient salon. We really didn't notice anything missing - it looked like everything seniors need to live well was right there.
---
---
Senior assisted living at Sterling Aventura offers residents the best of both worlds. All benefits of our senior living community are combined with a full spectrum of senior care services to create a premier senior assisted living community. Residents enjoy beautiful surroundings, on-site amenities and social programs alongside continual on-call medical care.
At Sterling Aventura, we adhere to state-of-the-art standards of senior assisted living while providing a special touch. Our residents receive personal and comprehensive care and are consistently treated with the dignity and respect they deserve. Whether our residents need help with day-to-day activities, getting to appointments, or medication management, our caregivers kindly and competently meet those needs.
Our assisted living community in Aventura has been purposefully designed to provide you or your loved one with a nurturing, comfortable, home-like environment that is attractive and easy to navigate. We foster community and family by hosting many activities and events each month. Residents are encouraged to participate in as many pursuits and outings as they like, appropriate to their ability. No matter what, everyone is treated as an individual person with unique needs.
At Sterling Aventura, our residents live life to its fullest as they age in place.
Assisted Living Amenities
Personalized Care Plans
24-hour Staffing
Emergency Response System
Medication Management
Scheduled transportation to local shopping and medical appointments
Award winning Wellness Everyday™ programs, provided 7 days a week
Dining for Wellness™ - educational and wellness program
Brain Health University™
Beauty and Barber Shop
Housekeeping and maintenance service
All utilities and basic cable included
Individually controlled heat and central air
Fresh, seasonal cuisine prepared by the dining service team
What Makes Us Special
---
Close to 2 major hospitals, malls, dining, transportation -- Live Entertainment Daily -- Open Dining (residents can enjoy meal service anytime between 7 AM - 7 PM) -- Valet Service -- DEFICIENCY FREE SURVEY from AHCA
Features of Sterling Aventura
---
Costs
Minimum Rate

$3200/month

Minimum Memory Cost

$4000/month

Rent Plus Care Fees
Entry Fee
Room and housing options
1-bedroom apartments
2-bedroom apartments
Companion Suites

We Do Not Offer Companion Suites

Studio Apartments
Dining options
In Room Kitchenette
Dining Room Shared Meals
Room Service For Meals
Features
Beauty Barber Shop
Resident Transportation
Party Space
Tv Room
Garden And Patio
Resident Parking
Features Extra

Library, Fitness Room/Gym
Cleaning services
Laundry For Linens
Housekeeping
Laundry For Clothing
Technology and entertainment
Cable In Rooms
Internet Enabled Rooms
Technology Extra

Emergency Call System
Health services
Medication Management
Physical Therapy
Nurse On Staff

Yes
Activities
Offsite Activities
Religious Services
Book Clubs
Tai Chi
Fitness Room
Yoga
Arts And Crafts
Financial guidance
Home Sale Assistance
Va Benefits Consultation
Financing Advice
Guest services
Guest Parking
Guests At Mealtime
Overnight Guests
General
Respite Care
Minimum Age

65

Pets

Small Pets Allowed
Licenses
Licenses

Florida

State Licenses

AL 10117
Location of Sterling Aventura
---
Get Cost Information
Get full access to reviews, cost information, and amenities