Manorcare Health Services of West Des Moines
Talk to a Family Advisor: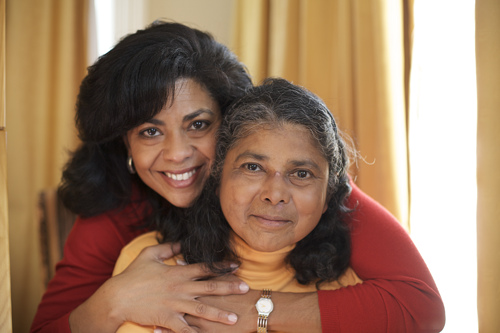 Reviews of Manorcare Health Services of West Des Moines
---
Howelton
July 31, 2017
I am a friend or relative of a current/past resident
Please do not take your loved ones here. They are short staffed, the food is awful, nurses are rude, and patients are often ignored.
Provider Response
We are sorry that you are having a negative experience at our center. Although we cannot discuss any specific issues on this site due to patient privacy, we would like to talk with you about your concerns. Please contact our Care Line.
---
tired and fed up
December 22, 2016
I am a friend or relative of a current/past resident
Do not send your person here unless you have copious amount of time to call doctors to verify orders because staff does not want to follow doctors orders. Or you have a social worker and others who will not return calls and get back with you regarding the care of your person.
Provider Response
Tired and fed up, we are sorry that you had a negative experience at our ManorCare West Des Moines center. Although we cannot discuss any specific issues on this site due to patient privacy, we would like to talk with you about your concerns. Please contact our Care Line.
---
Karen227834
November 24, 2016
I visited this facility
I've been in ManorCare Health Services for the past 2 months. My stay was excellent. They had enough physical and occupational therapists to really make sure that I was doing what I needed to be doing and gaining some strength back. The staff was wonderful. The food was good. The grounds were very inviting and very visually acceptable. The interstate was right there, so it was an excellent location as it kind of felt like you were in a little nestled, very homey kind of atmosphere. It's excellent rehab.
---
Involved happy family
March 26, 2016
I am a friend or relative of resident
Simply great! We have had the opportunity to stay at other skilled nursing facilities in the Des Moines area, therefore we feel like we know what services we are comparing. From the skilled nursing staff, therapists and team approach to the care that was provided to us, we had an overall positive experience. We are a very involved family and any questions or concerns were handled professionally and timely by the entire team- from the front line staff to the management team, they were involved and attentive to our needs. After getting stronger and being able to return to prior living arrangements, if skilled therapy was ever needed, we would feel comfortable returning to ManorCare. They left us with a good feeling and we are thankful for everything they did for our entire family.
---
DebGarrison
January 07, 2016
I visited this facility
Horrible! My mom was discharged from the hospital to Manor Care, West Des Moines, IA. with hospice care. After the second night there we were searching for another nursing home. We did not leave our mom alone to the care of the very disengaged nursing staff. A nurse actually told us that there were two Hospice Houses we could move our mom to after she told us "this will be a very interesting night, because I'll be here ALL NIGHT LONG." If you are thinking about ManorCare I would beg you, for the sake of your loved one, to please look into other options. I was literally horrified at the idea of those patients who have no one to advocate for them. We moved our mom as soon as possible. Please beware of ManorCare if possible. I would not even give them a 1/2 star rating!
---
happypatient
May 22, 2015
I am/was a resident of this facility
The entire staff were wonderful! Very skilled, caring and hard working. They went above and beyond to ensure that we were communicated with and kept us up to speed on all treatment plans moving forward. The therapy was AMAZING! They were able to fully assess my needs and direct a plan of treatment with my highest goals in mind. The plan they made for me, pushed me to work hard and got me back on my feet in no time! The nursing staff were very skillful and caring. They have a nurse practitioner on site , that was available when needed. The facility was clean and comfortable. The management was always visible and genuinely cared about me and my well being. Any questions that I had were always answered timely. The food was also much better than I expected and I was able to choose from a menu. I would highly recommend ManorCare for skilled or long term care.
---
Hawkeye71
March 29, 2015
I am a friend or relative of resident
My father-in-law has ALS and is currently staying at Manorcare for the last 4 weeks and we are trying to get him out of there. He was recovering from pneumonia after a hospital stay. His first roommate started vomiting and having severe diarrhea the second day he was there. The roommate rang the nurses to help him change his bedpan and no one came for 30 minutes. My sister in law helped him since no one as coming and he started crying. We were concerned about my father-in-law catching this illness, but the staff repeatedly kept saying the vomiting and diarrhea had to do with his underlying health issues. My sister-in-law insisted on changing rooms so they put him in a different room. A few days later, my father-in-law started having severe diarrhea and the nurses suspected he had c diff (clostridium difficile colitis). They said it is very contagious and they quarantined him in a room by himself downstairs. We then discovered the first roommate was across the hall in quarantine as well so we knew he had it too when they had originally told us his sickness wasn't contagious. They put my father-in-law on antibiotics for the c diff for 2 weeks and said he couldn't leave the room until he had finished the course of antibiotics. The very day he was out of quarantine they brought in a new roommate. Three days after the antibiotic was stopped, he got c diff again and the poor roommate caught it as well. They obviously don't follow proper procedures to get rid of the problem and care more about making money than the safety and care of their patients. Also, the physical therapy snd occupational therapy they are doing with him is too intense. They had him do 16 minutes on an arm bike apparatus to the point where he was exhausted for the rest of the day. He needed to conserve his energy so he could do daily activities like walking with his walker, getting out of a chair and off the toilet. A person with ALS has a far different baseline than the average person and they don't seem to understand that. Some of the nurses and nurses aides have been great, really caring and try hard, but it seems they are majorly understaffed and cannot manage all of the residents' needs in a timely manner. Every time you walk by the nurses station you can hear multiple alarms going off from residents who have called for help and they can't get to them right away. Overall, this has been a horrible experience.
---
tamrei
March 18, 2015
I am a friend or relative of resident
Our relative needed care after a hospital stay so we investigated some facilities in our area. HCR Manor Care was readily available for a tour, care and cost information. The environment was clean, bright, and new-looking. A bed was immediately available and our relative settled in and the staff went to work: performing a medical assessment, and planning for physical, speech and occupational therapies. As our relative's stay progressed, our family was in constant contact with the staff who were always available. The medical care was first-rate and adjusted as our relative's condition worsened or improved. The CNAs were incredibly capable and kind. All the staff were extremely responsive, quickly answering the call light or family's requests. Staff morale seemed high; they seemed happy with their jobs and seemed to be well trained. The management seemed involved and present. We even met the manager working the front desk on a Saturday. The business office was professional and caring. As our relative's health declined and the end of life neared, the staff helped us transition to hospice care and the same expert and kind care continued to the end. In the short six weeks our relative stayed at HCR Manor Care we became friends with many of the staff who all shared in our grief, making it feel personal, even though they probably encounter it everyday. We would highly recommend this facility for rehabilitation care and nursing services.
---
Moms advocate
November 04, 2014
I am a friend or relative of resident
the facility is newer and nice and that is pretty much where it ends. My Mother was there and it was not good. The communication with the staff is non exsistent. The Nurse Practioner was rude and uncaring. It took them 4 hours to put in a catheter which they removed the next day. Her oxygen machine was on but the tubing was in the floor. If you push your nurses light, they have to turn it off within 10 mins. They come in, turn the light off, ask what you need, they say they will be back and don't come back unless you keep after them. They sent her to the hospital. She had a UTI, bed sores and needed oxygen. If you stay there, I hope you have someone to advocate for you because you will need it. She is now in an excellent facility where there go by the rules!
---
GrannyMimi
November 18, 2013
I am/was a resident of this facility
I came from the hospital to MC. During the week I was there, my bedding was never changed. The physical and OC therapists were excellent. I had to be proactive and insistent to get the nurses to follow through on my prescribed care plan, though. If left up to them, it would have been skipped each day. Food was tolerable, but not conducive to diabetic needs. Communication between staff shift changes was almost non-existent. However, the biggest problem I had there was emotional abuse, taunting, and bullying from three members of the aid staff. When reported to manager, he promised to take care of the problem. However, the three offenders continued to be assigned to my room. Friends visiting me overheard the same people being mean to another patient. These three also discussed their problems with and dislike for other patients, while working in my room. I overheard private things about those patients, that should have been confidential. Although I need to stay there longer for medical reasons, I suffered considerable mental anguish from the bullying from these 3 aides. I had to call an ambulance to get me out of that very emotionally toxic environment. I could recommend that people try going to MC, if they have family or friends to advocate for them. Most of the staff did good work. However, if your loved one complains of sadistic, emotional a bus, believe them and investigate it immediately.
---
Chris8
November 21, 2012
I am a friend or relative of a resident
Staff is not caring, compassionate or respectful. Meals are served cold and up to 45 minutes late. Residents are not changed, resulting in numerous UTIs. Residents beds are not made and sheets are not changed when they are soiled. Residents are put down for their naps with their teeth still in and their glasses still on. Without a relative for a patients advocate the patient would be just a number, not an individual.
---
slo123
September 30, 2012
I visited this facility
My initial experience or thought about manor care was negative the first staff member just seem unhappy and not pleasant at all. As we went on I can honestly say how I was become truly intrigued and eager to see more. The rest of the staff was pleasant and eager to help, even the residents we saw seem to be not only cheery but interacting with staff. The place itself was fairly new and seemed to be in great shape. The rooms were of nice size and comfortable form having phone,TV and internet. I was shocked to see game rooms, community rooms and was really wowed when they showed us the beauty parlor and a small exercise area . Beside the first mentioned staff, the only thing I found unpleasant was the exterior seemed to me plain Jane and boring. All in all I would rate this a really nice place and would feel OK having a family member staying there.
---
caring7201
August 16, 2012
I am a friend or relative of a resident
There are some people at the counter who could be a little bit friendlier. But as far as those other people that I see my father with every night, they're doing an excellent job. I was able to get my dad out to dinner once on Father's Day. I don't know what their policy is, but now they're saying we can't take him out to lunch or dinner. I have not seen that in writing or in their policy and I don't know how true it is, so that's one thing I'm upset about. My dad cried because he wanted to go. They said something about the doctor said we couldn't. I've never met this doctor and we're not happy with the way things are running. The attorney switched over dad's medical to me and my brother was terminated. It appears they're still going by the old piece of paper and they're not giving me any information, that's why I can't talk to this doctor. It's a great big mess right now. The facility was clean at the beginning but they could do a better job emptying the trash. The other night when the cup came in, they had milk stains on it and we told them about it so they took it out. My dad drinks from a straw, but they had some dirty dishes too that we've seen served on the tray. They're only able to get baths twice a week; I don't know if that's the rule. Lunch time for older people should be served early. But lunch comes in after twelve thirty and dinner is served at 7:00. That's ridiculous!
---
About Manorcare Health Services of West Des Moines
---
Manorcare Health Services of West Des Moines is a nursing home in West Des Moines, IA that provides patients with skilled nursing care as well as private or shared accommodations. Contact Manorcare Health Services of West Des Moines for more details on housing, services, and rates.
Features of Manorcare Health Services of West Des Moines
---
Medicare (ratings last updated: 06/16/17)
Health:
Overall:
Quality:
Staff:
Medicare Provider Number: 165601
Ownership Type:

For Profit Corporation

Date Certified:

05/01/2017
Location of Manorcare Health Services of West Des Moines
---
Request Info
Get full access to reviews, cost information, and amenities