Pleasant Manor Health & Rehabilitation Center
Claim 3650 S IH 35 E, Waxahachie, TX, 75165
Caring.com Listing
Talk to a Family Advisor: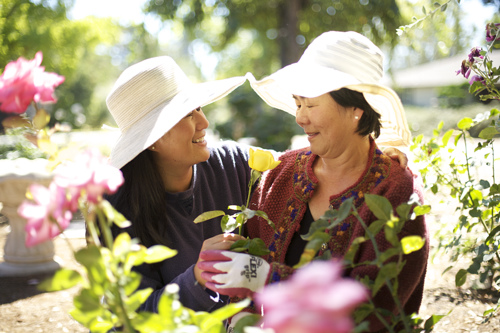 Reviews of Pleasant Manor Health & Rehabilitation Center
---
ricky78
July 30, 2017
I am a friend or relative of a current/past resident
my mom was at peasant manor for rehab she had a good stay there and i was happy with the care she got the therapy staff was excellent and there were two nurses aids on 100 hall who always made mom feel good polite and always upbeat little sarah and bridget I never had any problems when they were there excellent cna
---
concern famil
February 07, 2017
I am a friend or relative of a current/past resident
I have a family member at Pleasant Manor, this facility needs a lot of work, the staff need to be retrained to better help the patient as well as the family, (the physical therapy team is awesome ) who ever is over the physical therapy team should be in charge of the nurses and training the staff. all of the staff is bad but you have a few that don't want to be there. Because the nursing home is off the highway I think they need some type of security (a chirping door is not security) need a better selection of food they serve the patients there (give them a choice of foods, everyone don't eat the same thing) have staff doing different activities with the patients through out the day( sitting in front of the TV is not an activity)
---
Serious Visitor656780
October 14, 2016
I visited this facility
I visited Pleasant Manor. The people were very nice. The facility was old, and it was a little far from my house. They're in the process of remodeling, but it would be pretty far from my house. They had complete lockdown where the people were confined to that area. They could go outside, but it's pretty depressing. Pleasant Manor is one of the best as far as care. I certainly haven't ruled it out. In the lockdown facility, they had several people back there all the time.
---
Cindy78130750
January 26, 2016
I am a friend or relative of a resident
My mother is in Pleasant Manor Health & Rehabilitation Center right now. She's been there probably 8 months, but she's been there 3 times before. I don't think it's good at all. One thing they did is they injured my mother. Her arm still hurts to this day. Every time I've asked for the MRI report they never give it to me. They say that they don't have it yet, but it has been a month. There's a lot of miscommunication there, and the administration was changing as of last week. My mom doesn't like the food. She's the last one served because she's on the end of the hall. So, I have to ask them to warm it up. She is in a wheelchair, and has Parkinson's. They have no type of restorative nursing so all she does is sit in her room in a wheelchair or get on the bed or go to the potty chair. They have to help her do all that. Really, and truly the place needs to be turned around. Those people that sit out back all the time smoking; they're not working.
---
Nacho
January 05, 2016
I am a friend or relative of resident
If you care about your loved one, I do not recommend this place. My mother was in there for 3 days and we had to get her out of that facility. The staff doesn't care about their patients and their well being. They could not tell us when or if a bath was given or when her last BM was. In my opinion this facility doesn't rate any stars!!!
---
dawn clarissa
January 28, 2015
I am a friend or relative of resident
My husband has been at Pleasant Manor for 8 months. Since he was at first a flight risk he was in a hall that was locked. This was necessary since he did want to leave and was somewhat mobile. As soon as he had settled in and it was felt safe to allow him to move from that hallway into a regular hall where the patients can go in and out of their rooms, go to recreation and out to the dining hall he was given a new room out in the general population.. First the pluses: Every aide that we have contact with has been kind and caring both to my husband and to myself. I do go out every afternoon and am there during their supper hour and see that he is in bed and settled for the night. The LVN's are fine, the administrator (John) and the business office manager(JIM) both have their doors open at all times and you are welcome to talk to them. Their offices are right as you walk in the door, so they are not hiding from you. There is not a bad odor when you enter and most of the halls are okay. Now and then of course there will be patients that have accidents and there will be some smell but it is taken care of as soon as the aides can. We-as family- must keep in mind that there is over 100 beds in this facility and we do not have a private duty nurse at our beck and call. Sometimes the aides will come back and if you ask for something they will say yes, and then not get back to you - but most often that is because several others have stopped them on their way and ask for something also. I do wish they made more activities - although many of the patients are unable to participate. They do have bingo, and church services, and special programs for those that are able to attend. The heat and air conditioning is very good. At this age most of the patients are very aware of their comfort level. I believe there is a new cook on board and meals are better. (How to cook for that many with different health problems is beyond me!) They do well. Please, please no more paper plates and utensils. Food needs to be cut up . We have been told that the patient can have more food if they request, however, when the aide delivers their plate (and this is in the dining hall) they then disappear so there is no opportunity to ask for seconds. Again, these aides have other duties to attend to and cannot spare the time to stick around while patients eat. The rehab department is GREAT. They are upbeat, pleasant, and do their very best. I would suggest that perhaps Pleasant Manor have some advocates for the patients. Especially those that have no family or visitors and are unable to speak for themselves. I would certainly be agreeable to doing that on some sort of schedule since I still work. I give them an A+
---
glocat
January 07, 2012
I visited this facility
I had occasion to visit the Pleasant Manor Facility in June 0f 2011. My friend's father was a patient there for 3 months before he passed away. I would go and sit with my friend and keep her company while she sat with her father. The first most noticeable thing when entering the home, was the overwhelming smell of urine. I don't know why this is true, but most nursing homes I have visited have this characteristic in common. Once in the door, I approched the nurses station where a lot of the employees seemed to be very busy and ignored my presence entirely. I noticed that the workers there felt very free to communicate very loudly with each other and they provided an air of boisterous comraderie amongst each other with no concern whatsoever for maintaining any sort of peace or quiet. Finally, I spoke directly to a lady and she made eye contact, but did not offer or ask if she could help in any way. I told her I was there to visit the patient named ___, she told me where he could be located and pointed me in the right direction. On my way to the room, I went down a long hallway with the smell of urine becoming stronger and I saw a lady in a wheel chair with her head down, tapping her feet incessantly. She was tied to her wheeelchair by some raggedy constraints, and no one appeared to be watching or helping her. It was a disturbing sight. Once in my friends room, I was struck by how stark it appeared, with only a bed, a nightstand and one upholstered chair in the room. Not very welcoming at all. I stood during my entire visit, and could clearly hear the employees gossiping and laughing in the hallway, even with the door closed. I failed to see how anyone could be comfortable in this sort of atmosphere. Overall, my impression was not good. I was appalled by the noise and apathy of the employees. The patients seemed relatively happy there, but I was upset at seeing the one lady tied to her wheelchair. The only other goodthing I observed was that there appeared to be fresh paint on all the walls, and the facility had a clean appearance. This too was a little overshadowed by the smell of urine. I hope to never have to deal with a place like this again, either as a visitor or a patient.
---
lw4503
August 02, 2011
I am a friend or relative of resident
My great-grandmother and grandfather were in this facility. The outside appearance of the facility was excellent. The moment you stepped inside was not always pleasant. The times I was there visiting, the facility smelled of urine. The rooms were plain - like a hospital room - for example, no curtains on the windows. The care that was given was ok. The employees seemed to just be working to get a paycheck and not really care about their "patients".
---
About Pleasant Manor Health & Rehabilitation Center
---
Pleasant Manor Health & Rehabilitation Center is a nursing home in Waxahachie, TX that provides patients with skilled nursing care as well as private or shared accommodations. Contact Pleasant Manor Health & Rehabilitation Center for more details on housing, services, and rates.
Location of Pleasant Manor Health & Rehabilitation Center
---
Request Info
Get full access to reviews, cost information, and amenities