Ferncliff Nursing Home Co
Claim 21 FERNCLIFF DRIVE, Rhinebeck, NY, 12572
Caring.com Listing
Talk to a Family Advisor: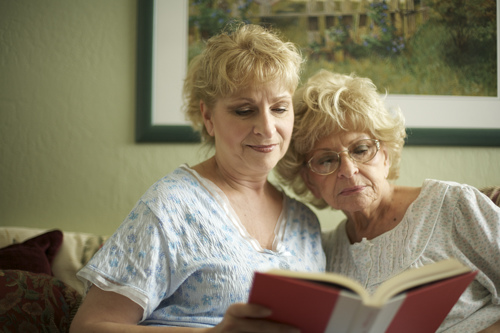 Top nearby Nursing Homes
Reviews of Ferncliff Nursing Home Co
---
Terraplyn
May 08, 2017
I am a friend or relative of a current/past resident
I visited my friend and found this facility to be unbelievably depressing. My friend is miserable there. She craves social interaction but has relayed very pathetic attempts at entertainment--for example, she attended the Cinqo de Mayo celebration, which consisted of music playing in an almost empty room with two people sitting silently in wheelchairs. My friend is young and vibrant, but has a degenerative condition that necessitates around-the-clock care. It sickens me that she is in such an institutional setting with no stimulation, social activities, or decent care. She has complained that her food is routinely stolen. The staff seemed friendly with each other, but rather indifferent toward visitors and residents. I am so sad and angry that this is where my friend will probably spend the rest of her life.
---
Retired but involved
March 09, 2016
I am a friend or relative of resident
To start with, this is my mother in law who was the patient. I am writing because my husband is too angry and upset to write this review. First of all, let me just say that most of the staff are overworked women (and some men as well) who do their very best to care for the residents. The staffing guidelines are not always met, despite what is written and I know this because I am a retired nurse myself and I've seen it all over the years. The building was constructed in the 70's and has a very institutional look, cold and concrete. The grounds are nice but essentially inaccessible to most residents. Most of the units have that old "urine" smell in places but housekeeping does their best. It is what it is, you know. The Dept of health makes all nursing homes jump through hoops, some are ridiculous and all are meant to protect the residents. My only complaint was with the nurse manager of her floor (which I will not name) who was a younger woman with a giant attitude and disrespected my husband and I every chance she had the opportunity to do. This was not quite a year ago so I cannot say wether she is still employed there. I spoke to her direct boss, who insured me she was a caring capable woman. Everyone else truly seemed caring and professional. Since my mother in law was dying, we spoke in her behalf knowing her far better than the staff, our concerns were not always met with seriousness and still, this manager was almost bullying us in her last months of life, it was more of a power struggle and I would have had more to say if it wasn't for my poor husband who was having emotional challenges coping with the reality and didn't want to rock the boat, thinking it would be taken out in her in the end. I would consider the facility as there are many good caregivers here. But as a former RN and advocate for patients in the past. I would encourage all who find themselves in our situation to demand what is needed for your loved one, do not be afraid to act as an advocate for your family member or friend if you feel the need to. Many elderly are taught to do as they are told and not question the medical authorities and either are not willing or able to do so themselves. It is not a bad place, but keep on top of all aspects of care and meet the staff of their unit first, if possible. I respected my husbands wishes and did not rock the boat too hard, but please investigate with an open mind and an open mouth before choosing this most important decision.
---
Anonymous106200150
May 02, 2015
I am a friend or relative of a resident
My mother has mobility, dementia, and pain issues. Ferncliff Nursing Home has a lot of resources to address those. The staff is very nice. The food seems to be decent. She has a good room which is for two people, but right now, she is the only person in it. They are taking good care of her. So far, the place seems clean to me.
---
martinon46
October 10, 2014
I am a friend or relative of resident
My mother was a resident of Ferncliff for many years. She had dementia and was always treated with a great deal of love and kindness by the staff. I visited her often and never experienced or saw any of the things mentioned in some of the negative reviews. I always found the nursing staff to be very helpful and they always kept me fully informed of any changes in mom's health. We often sat outside under the trees in the spring and summer as did many of the residents. I do think Ferncliff could use more staff. My mother often told me that she liked Ferncliff but each persons experience is different.
---
Rita19
April 01, 2014
I am a friend or relative of a resident
My sister is at Archcare at Ferncliff, but it's so sad because it's too far from our family. It's clean, but sometimes it smells really bad. The food is good. The nurses seemed very nice and sweet, but I feel they could provide better care. When my sister landed there, she didn't have a twisted neck, but now we have a sister who has one. She has fallen off the chair, and most of the time she is on one. They don't even give her a pillow and don't bother to give one when she's sleeping.
---
neve
March 23, 2014
I am a friend or relative of resident
although I am sure there are some staff that really try and do a decent job.. I see this facility as dangerously short staffed. The ones that are there do not even seem to have the time to make sure basic care is done and have so much to do that they cannot even be mindful of the things under their nose that need attention.. like a person sitting in his or her wet or soiled diaper from what I know of 4-5 hours.. and being up in a wheelchair from morning till after 7 pm that I know of.. all day.. sitting mostly in front a TV that does not work that can't be changed and that is either too loud or not loud enough. with the calls lights blaring constantly and the staff walking by all day ignoring the residents some of whom are just sitting drooling and slipping out of their chairs or in obvious discomfort and neglected.. the food is not too great and If I wasn't there to feed my friend I am not sure how much she would have gotten.one night there was an obvious problem.. not very responsive and breathing hard and a fever.. also not urinating much.. an hour and half into the shift the nurse came to give meds and when mentioned these things was told she had gas.. but after charge nurse came.. she was rushed to the hospital with a terrible infection.. . It is seriously depressing.. saw no activities whatsoever and rarely is someone at the desk.. especially in the evening...to find and get questions answered is hit or miss depending on who you ask.. and one thing that really disturbed me alot was that every time I came in to see my friend NO ONE ever acknowledged me.. said hello or anything.. as I observed the non interation with the residents and this was all the time..rarely speaking to them. How they can be in buisness at all is beyond me.. I cannot see safety in this place and thereis definate seriously dangerous neglect going on on a wide scale..there is just not enough staff and the ones that try can only do so much of coarse..anyone would decline rapidly and become severly depressed in that environment . It is old time institutional and cold... Heartbreaking.. even for the poor.. in this country Our elderly deserve more dignity than this and it is unfathomable that this is going on in this affluent community everyday. absolutely heartbreaking.
---
mom08
February 19, 2013
I am a friend or relative of resident
Recently our mother was released from the hospital to a nursing home for rehab and possible future care. At that time Ferncliff was the only facility, out of the 4 in our area to have a bed available. After 3 days at Ferncliff we could see why and immediately, we put mom on a wait list for the other facilities. It is extremely obvious Ferncliff is understaffed. Some staffers should not be working there; several have bad attitude issues toward visitors asking questions and toward patients (we heard several speaking harshly to patients on several visits and in one instance it caused the patient to cry). It's almost impossible to get help with or answers about care. Often unit stations don't answer phones because no one is there to answer them; patient's phones are frequently out of their reach for use. Several times we waited at the nurse's station for up to half an hour and left without finding anyone for assistance. One day I went in and mom didn't have a blanket, when questioned why I was told there weren't any and she was given 2 bath towels. What we saw gets worse, if patients can't get themselves to the bathroom in their room, they are wheeled into a long line where they are left to wait their turn, sometimes for over and hour (this included our mother). Yes, we did try to address some these issues with no satisfaction met. It was upsetting to see and experience these things going on. Fortunately, mom was able to transfer after (not soon enough) 3 weeks at Ferncliff. She is now settled and very happy at her new facility, like night and day.
---
Granny's Girl
June 02, 2012
I visited this facility
When I came for my tour they brought me to a "show room". It seemed nice enough and the property was gorgeous. Though with further investigation I found most of the residents to be in deep depressions. There were almost no activities for them and the residents were not allowed farther outside than the front stoop. The food was abominable. The nurses who did not know we were present were rude and harsh. I would never leave my loved ones to this facility.
---
thomas8184
April 28, 2012
I am a friend or relative of a resident
About a year and a half ago, my grandmother was put in Ferncliff Nursing Home because she was no longer capable of taking care of herself. It took my family a long time to finally find a place they felt comfortable bringing her and they finally agreed on Ferncliff. I visited her there many times, and even though the reason I was there was depressing, the staff and environment made it seem as pleasant as the conditions would allow. The facility was set up to look more like a large house or hotel rather than a hospital and there were many activities to keep the patients busy such as a restaurant, salon, game room, bingo and arts and crafts. Visiting hours were very accommodating as were the intentions of all the staff members I had the privilege of meeting. I've never visited another nursing home so I really don't have much to compare it to which is why I would rate it 4 out of 5. I've heard some really horrible stories about other places like that so I'm pretty sure Ferncliff is one of the better facilities but I don't know for sure.
---
JenniferL1
January 28, 2012
I visited this facility
I visited this nursing home while searching for a place that could provide better care for my aging mother, as living in her two story house by herself had become too difficult. Ultimately, we decided that she should move in with me. There were homes that were satisfactory, but nothing really seemed to please my mother. The exterior of the Ferncliff Nursing Home is pleasant. There are picnic tables and flowers that are appealing (we visited in late spring). A few residents were at the tables and they waved and seemed happy. The tour started promptly and was given by a very personable individual. I think she was one of the more experienced nurses who maybe had some extra time, but I'm not sure. She was capable of answering all our questions. Overall she did a very nice job. The interior of the nursing home was not as pleasing as the outside. There was the inescapable smell of hospital, and the art hanging on the walls showed a sincere effort at making the building feel homey, but it fell far short. The halls were far more hospital than home. The rooms were spacious enough, but again did not feel like a home. The televisions were as expected: not black and white, but certainly not flat screens. Again, the rooms were more hospital than home. Overall, the residents and staff seemed happy, but the nursing home certainly did not have the feel of a normal home. It bothered my mother immensely, and I could not in good conscience put her in there. Perhaps it works for some people, but not for us.
---
Ms Tish
July 27, 2011
I am a friend or relative of a resident
I love the care that the staff is providing for my dad who is suffering with dementia. He is in there for rehab and the physical therapist that is working with him is very kind and patient with him.
---
About Ferncliff Nursing Home Co
---
Ferncliff Nursing Home Co is a nursing home in Rhinebeck, NY that provides patients with skilled nursing care as well as private or shared accommodations. Contact Ferncliff Nursing Home Co for more details on housing, services, and rates.
Features of Ferncliff Nursing Home Co
---
Medicare (ratings last updated: 06/16/17)
Health:
Overall:
Quality:
Staff:
Medicare Provider Number: 335405
Ownership Type:

Non Profit Corporation

Date Certified:

05/01/2017
Location of Ferncliff Nursing Home Co
---
Request Info
Get full access to reviews, cost information, and amenities