Atrium Post Acute Care of Park Ridge
Claim 120 Noyes Drive, Park Ridge, NJ, 07656
Caring.com Listing
Talk to a Family Advisor: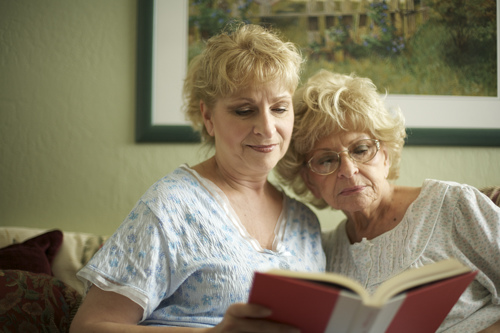 Top nearby Nursing Homes
Reviews of Atrium Post Acute Care of Park Ridge
---
Nestor her Son
June 27, 2017
I am a friend or relative of a current/past resident
After suffering a mild stroke, my mother was in need of rehabilitation and ultimately long term care. I was introduced to the Atrium Acute Care facility by their liaison, Natalie. I found her to be caring, well informed and very understanding to my mother's situation, only to be further impressed by the Director, Trevor, Brook the Social Worker and the entire nursing staff. In these past several months I find the caregivers to be attentive.. Contrary to some of the negative comments,I am pleasantly surprised to find that none are evident in my experience with this facility.
---
Kpk141
November 12, 2016
I am a friend or relative of a current/past resident
I would not recommend this place! Most of the nursing staff and especially the nursing director have no compassion or desire to really want to take care of the patients. The therapists in the rehab department seemed to be the only ones who put the care, time and effort into helping my mother get better. I have been told numerous times by nursing assistance that this is not my patient or my job when asking a question or needing help for my mom. You walk through the halls and call bells are going off and the nursing staff is standing around the nursing desk chatting away on the 2nd floor. The day nursing supervisor has an attitude when you have questions or concerns about my mothers care. The nursing director is the most unpleasant non-caring person I have spoken with. She needs to find another career choice and should not have the previlege of being in charge of the staff of nurses that are suppose to care for your loved ones. I wonder why most of the nursing assistants and nurses have an I don't car attitude. I would think twice before sending your loved one to this place, I wish I had!
---
Jeff747016
October 10, 2016
I visited this facility
The second one we went to was The Atrium in Park Ridge (Atrium Senior Living of Park Ridge). It was beautiful. My father likes it. It was nice. It was close to the house, which was good. But the thing is, it is $7000 a month, which is a lot of money. Everything was nice. The staff was very nice. They were all helpful. Everybody answered any questions I had. The tour was nice. The rooms were nice sizes. The lunch room-cafeteria was nice. Everything looked clean. They were very helpful. At every place that I went to, it was more helpful than the other community.
---
DianaKWPZX
May 11, 2016
I am a friend or relative of a resident
Atrium Post Acute Care of Park Ridge is like any other facility. You have to be an advocate for your own family because they are understaffed. I am there six out of seven days to make sure my mom-in-law is well cared for. She doesn't hear that well and is in a wheelchair. They offer quite a bit of activities like bingo, religious services, and meetings for the women. The caregivers are wonderful but grossly overworked, to be very honest with you. On the weekends, sometimes they have 12 or 15 full-care patients. The dining room is clean, neat, and large. There are windows, and the sun comes in when it's a sunny day. They're taking very good care of who walks in and out of the facility. It's clean and neat. I really don't have any complaints about it. The room is very large and sunny with carpeting on the floors, but there is an odor that you can't get out. We did our research before we placed her there, and this is the best nursing home in the area.
---
Denise R
November 16, 2015
I am a friend or relative of resident
My father went there after suffering a mild stroke. The facility was recommended by a Physical Therapist that we knew. The PT and OT were very good as well as the nursing staff (they knew his meds and attended to his needs). The facility was very clean. The only major complaint was the food. The kitchen was being updated so the food was always cold and sub-par. (He wasn't there for the food) This facility was well maintained and the staff was responsive.
---
Joe H.
September 30, 2015
I am/was a resident of this facility
My stay at Atrium was extremely pleasant and satisfying. I left with regained strength in my left operated hip and the ability to walk without pain. I left Atrium with a feeling of love and appreciation for a facility that works extremely hard to provide the highest care for their patients.
---
worst
July 27, 2015
I am a friend or relative of resident
This place is TERRIBLE. My mom is a resident and I have found her left in soiled underware, most times not in her own clothing even though I provide and label all her things. They have lost her glasses twice as well as her dentures. She has been left unmonitored which resulted in her falling out of her wheelchair and breaking her hand. I have written letters and met with the facility director as well as the director of nursing. NO IMPROVEMENT. Do not send your loved ones here. I would rate NO stars but the site wouldn't let me.
---
Joe Hoder
June 05, 2015
I am/was a resident of this facility
I wanted to express my sincere thanks to the team at Atrium Post Acute of Park Ridge for the kindness you afforded me during my two week stay at the Atrium . I found the rooms to be very spacious and comfortable and your staff of nurses and aids to be friendly and service orientated. All meals provided by your kitchen Food Dept. were tasty and well prepared and organized. To provide the variety and balance that your Food Director is able to achieve in a facility of this type is truly noteworthy. Your Physical Therapy Department, managed by James Banogon, was found to be outstanding. The level of expertise displayed by the Occupational and Physical Therapists was consistently of high caliber and all work sessions were performed in a friendly and professional manner. In summing up, my stay at the Atrium was extremely pleasant and satisfying. I left with regained strength in my left operated hip and the ability to walk without pain after hip replacement surgery. I left the Atrium with a feeling of love and appreciation for a facility that works extremely hard to provide the highest of care for their patients. I will always recommend the Atrium to people who need the best of care. Finally, your interest in trying to make the Atrium into the best facility in New Jersey has helped to provide the spark that will lead others to assist you in your goal. You are to be congratulated for a job well done.
---
DLDaughter
June 03, 2015
I am a friend or relative of resident
I have found the care my beloved mother has received to date at Plaza Regency to be outstanding. The facility is bright, immaculately clean, and welcoming. The admission staff literally welcomed us with open arm, assuring me that my mother's care was priority, and never focused on financial details etc. My mother was given a lovely and spacious room and I was encouraged to make it as "homey" as we would like .But it is the nursing staff and aids as well as the PT/OT staff that have been truly AMAZING! They have come to know my mother as a person and nurtured mentally and physically. My mom appearance is always impeccably clean every day and participates in daily activities and socials thanks to the outstanding activities staff. Everyone knows and welcomes my mother by name as well as myself and my family as though we were family. The decision to have to place my mother in long term care was truly one of the most difficult decisions of my life, and I thank God every day that I have found the Plaza Regency, to care for my mother who only deserves the very best!!!
---
popcorn123
April 28, 2015
I am a friend or relative of resident
My father was a patient after a total hip replacement last summer. The staff was professional and caring and the facility was aesthetically beautiful. I can not say enough about the therapy staff. The overall care was 5 star and I would definitely recommend the Plaza Regency to other family members and friends. Thank you Plaza Regency Care Center.
---
caringreviewer123
January 15, 2015
I am a friend or relative of resident
My aunt stated at Plaza Regency rehab for a few months, and I am so sorry we decided on this location for her. I would strongly recommend finding another place if you need rehab or assisted living or anything of the sort. We were across the country trying to manage care for my aunt, and Plaza Regency made it very difficult to get information, obtain update on her health and treatment, or even speak to her. The first week, they lost all her clothes, and it snowballed from there. Finally my mom and I had enough and decided to move her across country in her delicate state. Plaza Regency and the location's management continued to be difficult, holding onto our money and deposit for months after they were legally supposed to hold onto it despite their promises to return the funds. Week after week they promised me they would handle the situation, but they didn't. Their invoices were written by hand, with no backup substantiation. Even the head of the operation promised me resolution but never followed through. It wasn't until I threatened legal action and called/emailed repeatedly that we finally received a detailed invoice (typed this time) with our deposit. Disgusting. Don't send anyone in your family here unless you truly have no other option.
---
brecon
April 03, 2014
Other
Recently I had a complete knee replacement and had a few complications causing me not to have Physical Therapy immediately after surgery. When I was dismissed from a very renown Sub Acute Facility I needed out patient therapy. I couldn't drive so I was looking for a place close to home so my driver could go home while I had therapy and then pick me up. I was hesitant to choose Plaza Regency because I needed aggressive therapy to bend my knee and I didn't think that would happen here. But, because of circumstances I chose Plaza Regency. I couldn't have been so wrong. I got the best therapy in a clean environment with friendly staff and residence. I go to therapy three times a week and soon I will be released. I will miss all t he people there.
---
Missey
February 21, 2014
I am a friend or relative of resident
My Mom became a resident of the Plaza Regency this past December after spending a month in a New York Hospital, and a month in a short term rehab facility also in New York. The Plaza Regency is definately a step up from what my Mom has experienced. She thanks me for finding such a lovely place for her to live. The Plaza Regency is spotless, the cleaning staff is always on top of their job. The nurses are caring and professional and make a point of being attentive to my Mom. The aides vary but are helpful. The food is very good and if my Mom doesn't like something they accommodate with alternates. This is a very emotional time to let others help care for my Mom but I have to say I have peace of mind that she is at the Plaza Regency. She is safe and well cared for and if there ever is any concern, I am confident that the administration wil help me.
---
Nusha
February 21, 2014
I am a friend or relative of resident
My husband was a rehab patient here for the month of December, and received excellent care. The atmosphere was warm and caring. The nurses were very responsive and professional. My husband was on a complicated protocol of meds, supplements, and wound treatments at regular intervals throughout the day, and the nurses did it all reliably and on schedule. After being immobilized for a month, his muscles had atrophied, and he required extensive physical therapy. The physical therapy staff was excellent and met his needs wonderfully. The other patients and residents we met told us how happy they are there. The staff was very helpful and responsive and even brought in a special bed for him. He loved the room service menu, which enabled him to order a variety of cooked foods all day! All in all, his stay there was a very positive experience, and we highly recommend, this facility.
---
sadapple
January 22, 2014
I visited this facility
Used to be a wonderful place for senior residents to live. Has recently been taken over by a new administrator and entire new team who seem to think they are the best. They are destroying the wonderful family lfestyle that once ocurred. All the old Good Staff has left. All long term residents are being forced from their rooms and being placed in a" dementia" unit where many do not belong. They are being hidden in the basement and on the third floor mixed in with many who suffer from serious alzheimers disease. This is making many unhappy and stressed and will surely shorten their lives, they have lived here for years and are now being tossed around like saks of meat. The new administrator wants the main floor to be all sub acute short term probably because it brings in more money. The entire situation stinks. Their activity room on the second floor is even being taken from them. Is this fair.? The facility gets paid well with the residents social security checks yet they are not treated with any dignity or respect.. Many times theses patients are not cared for properly until a family member comes in to complain, their personal belongings are not cared for properly, diapers are not changed on time or always available so many residents suffer from chronic UTI infections. Oxygen tanks are not changed on time and so the story goes on and on. It is a shame how these people are being treated. This is their home and they should have a say with what goes on. These bright smiley faces have now become sad and sullen looking. They are scared and woried of what will become of them, all these changes are making them sickk. What a sad situation. Please think twice before you place a loved one in this facility. It may look pretty on the outside, but it has changed so much and not for the better. One star is too much for them.
---
irish eyes
January 22, 2014
I am a friend or relative of resident
In the last year the Plaza Regency has gone downhill. There was a mass exodus of personnel which tells you something is wrong. The new administrator is a horror, who may only be following corporate directives. It seems like they are trying to hide the nursing home patients and only have the rehab patients in view on the main level. Many long time residents have been forced from their rooms to the upper floor. The other comments are on the spot. You deal with the aides more than the nursing staff. And you have to make repeated requests to the nurses to get things done. The night time staff is especially nasty to the patients and will sometimes sleep in the chairs in the patients rooms. My biggest complaint is that they rarely take the patients outside for some fresh air. They schedule things on the calendar, but always seem to cancel. Unless a famiy member comes, the resident stays inside all the time.
---
madcompanion
October 16, 2013
I am a friend or relative of resident
I only gave It a star because it made me. I am a companion for a patient at the Plaza and I am with her about 8 hours a day. The aides here have no clue what they are doing. They are mean and disrespectful and barely speak english. My client has a colostomy bag and noone ever checks it. I have come many times to it being over full and literally exploding all over her and when I want something I takes on average an hour before someone does something. She is not incontinent but because she needs help and they dont want to do anything they keep her in diapers and again dont check. They also let her wander around the building and when I get there I have to search for her. The nurses are not any better. Fe told me it was MY responsibility to make sure my clients appointments are in FE'S book. I wouldn't send my worst enemy here.
---
sadtruth
August 19, 2013
I am a friend or relative of resident
Plaza Regency in Park Ridge is a major disappointment, staff is unresponsive, no updates on rehab progress, no communication and rooms are not cleaned regularly. It seems that it is run by aides, which for the most part are nasty and uncaring. The only reason I gave one star is the rehab therapy staff is good. It is obvious why the state of NJ rated this facility so poorly.
---
lemmasketsl
August 17, 2013
I am/was a resident of this facility
If your family member is not able to walk or take care of them self, PLEASE DO NOT SEND THEM TO THIS PLACE! I was a patient there in March 2013 and barely made it out alive! If it wasn't for my age and the fact that my mother stayed with me 24/7 (much to the chagrin of the staff) I would not have survived. My medications were blatantly mismanaged, leaving me overdosed on anticoagulants and severely hypoxic due to anemia. My pain management needs were not met. Labs were drawn and sent, but the nurses did not alert my doctor for 3 days to critical results. After 6 days I was transferred back to the hospital via an ambulance with lights and siren. I needed 2 blood transfusions and 24 hours to stabilize again. Aside from 2 nurses who were genuinely caring and skilled, the rest of nursing staff were cold hearted, lazy and borderline sadistic. The OT and PT staff were great.
---
rehablady
July 18, 2013
I am/was a resident of this facility
It gives me great pleasure in writing this letter to your attention. Unfortunately, the orthopedist had informed me that I needed a total knee replacement and highly suggested a rehabilitation facility after surgery. Immediately, I began visiting many facilities. Working for a doctor, I know what to look for and what would be best of me. From the moment I had entered your lobby, a feeling of relief was felt inside me. I was impressed and knew that this was the place I would choose. This decision I had made has been one that I will never regret. On April14, 2013 I was admitted to Plaza Regency; instantly I had felt the warmth and concern of all employees. Though it was a Sunday, everyone there brighten the day with their smiles and willingness to assist in any way. While I was at Plaza I noticed the cleanness of the facility, there was never any odors as I found at many of the other facilities I visited. My room and my bathroom was cleaned everyday, which was an important factor to me. In addition, the design of the Therapy Department enabled one to feel positive by the brightness and cheery ambiance. All of the equipment was clean and ready to be used by the next patient. I had to pleasure of meeting Mr. Banogan, the director, who was extremely caring and professional. After meeting him, I had met my personal therapist, Annalisa with her warm and friendly smile. There wasn't a time that she did not encourage me to try an exercise that I thought I couldn't do, but she assured me that I could do it and she was right. Her constant motivation and support was a significant factor in my early discharge from rehab. When I left I knew that I was ready to do outpatient rehab, I had only wished that your facility was not so far from my home because I would certainly have gone there for the outpatient rehab. I had also received occupational therapy with Angie, the therapist; again I couldn't be more pleased. Let me comment on the nursing under the direction of Amanda. There was never a time that whatever I needed I did not receive. The nurses tried their best to help with whatever I needed from them, be medication, change of a bandage, or just someone to ask a question. Unfortunately, I will have to have my second knee done on July 9th of this year and with this one I already know that I will be returning to Plaza for my rehab. In closing, I want to thank everyone at Plaza that made my stay so pleasurable and so successful, since that was our main concern. See you in October! Geradine
---
orange9
May 01, 2013
I am/was a resident of this facility
Our mother was a patient in the rehab after she had suffered a stroke. A few of the aides and 1 nurse were very good, the others not so much. There was no communication between any department anywhere in the place. We were constantly going between departments to figure out what was going on, Never signed any admitting forms. We were told the admitting officer was not in for a couple of days, he would come down eventually. The social worker was of no help, didn't set up things that she was suppose to, returned phone calls sporadically. Our mother was on a special diet - Advanced Mechanical Soft and honey consistency thickened liquids no straws; night time aides would still give here water w/straw, even when told she was not suppose to have it. LPN even was going to give meds whole, not crushed with a cup of water. Goes on and on.....
---
Estar1216
April 03, 2013
I am a friend or relative of resident
the subacute care and rehab was very good. The staff was attentive and caring. The food was average but James in rehab was fantastic s he really knew what he was doing.
---
Moms first
March 10, 2013
I am a friend or relative of resident
I live in the area and had an aunt who had been here in the past . After my mom fell last month, I knew she would need rehab before being able to return home by herself. Like most people, the thought of sending my loved one to this kind of place was unsettling , but we were very happy . Their head physical therapist, James , was grt and really knows his stuff. He was thorough and patient with mo. And she liked him a lot. Mostofnall I liked that she was discharged when she was supposed to be and was strong enough to be on her own. The staff was great, the food was okay but I did not expect it to be gourmet. She would definitely go back.
---
About Atrium Post Acute Care of Park Ridge
---
Atrium Post Acute Care of Park Ridge is a nursing home in Park Ridge, NJ that provides patients with skilled nursing care as well as private or shared accommodations. Contact Atrium Post Acute Care of Park Ridge for more details on housing, services, and rates.
Features of Atrium Post Acute Care of Park Ridge
---
Medicare (ratings last updated: 06/16/17)
Health:
Overall:
Quality:
Staff:
Medicare Provider Number: 315438
Ownership Type:

For Profit Corporation

Date Certified:

05/01/2017
Location of Atrium Post Acute Care of Park Ridge
---
Request Info
Get full access to reviews, cost information, and amenities