Talk to a Family Advisor: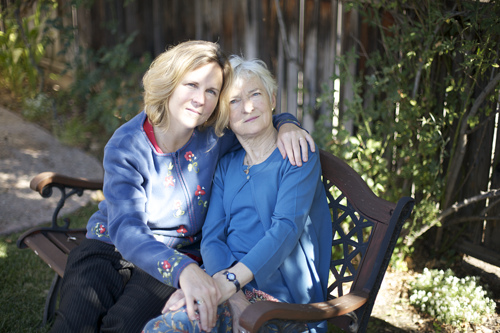 Reviews of Evergreen Commons
---
Joanc57
July 25, 2017
I am a friend or relative of a current/past resident
My mother suffered from Alzheimer's and was cared for at this facility at the end of her life and we could not have asked for a better experience. The hard working staff were always pleasant and available, my brother and I never felt that my mother was ever neglected; the room was clean and bright; the whole facility is in a very nice location. You have to realize that when your elderly parent is put into a nursing home, it's impossible for the care to exactly match the personal care at home--but for my family, Evergreen was a God send and we are very appreciative of how they cared for our mother when my brother was unable to keep her at home after she fell ill with pneumonia.
---
martha62
June 27, 2017
I am a friend or relative of a current/past resident
I visit my sister who has been in Evergreen Commons for over 5 years it has gone down hill ever since it was sold I visit her 2 or 3 times a week and the room she is in is always dirty things thrown on floor and still there when I go back next time. Her alarm goes off and it takes 15 minutes for someone to answer it. (I clocked it one time) I have been trying to get her out to a better place but it is very hard once a person is all ready in the home.
---
concernedfamily25
December 07, 2016
I am a friend or relative of a current/past resident
I currently have a parent in this facility, unfortunately. He has to wait at minimum one hour for anyone to answer his call button, and at times, up to 40 minutes for assistance in getting off the toilet. I have often gone down to the nurses station, only to find the help on their phones texting, chatting, or just sitting. Meanwhile, call bells are going off non- stop and it's as if they don't hear them. I would never again put a loved one in this facility. Lawmakers should fine this facility. To whomever owns this facility, if I am able to report this abuse, I fully intend to.
---
lololo
October 26, 2016
I am a friend or relative of a current/past resident
My grandmother was here before she went in to hospice. It breaks my heart to recall the terrible care she received here. They were mean, uncaring and gruff with her. Her bedding was always wet, and her diaper left deep welts on her frail body. I will never forget her saying "they won't let me eat". After my gram passed, and we collected her belongings, we noticed they were all labeled with the incorrect name. This place should be closed down.
---
pat1234
March 31, 2016
I am a friend or relative of resident
My family member is in this facility, and she's on a special diet and she doesn't get what she's supposed to. She currently got a cold from here and sounds terrible on the phone, hasn't seen a doctor for her cough which sounds congested. She's put in the hall for hours after a meal because the staff is too busy doing other things!!! Her care is not what was expected! Don't send your family members to this facility, it's VERY poorly run!
---
Colby
November 01, 2015
I am a friend or relative of resident
My one hundred year old mother-in-law had the misfortune to go to Evergreen Commons for rehab after surgery to mend a broken hip. We - the family - chose this place because they would allow her personal aides to be present at all times during her stay. Her aides are excellent at what they do, and had a regimen set up to manage her late in life diabetes. The nursing supervisor was adamant and confrontational in not letting the aides do much of anything. They could not give her water in her room, she had to help herself. They could not feed her anything at any time, she must feed herself. During the nights, they would let the nursing station know that she was in pain. They would only give her tylenol which she could not get down because she was having trouble swallowing. The doctor there was hard to get in touch with during the first part of her stay. When finally we did get in touch, he would not change the sugar regimen which he had at no insulin unless the sugar level was above 250. At the high sugar levels she was lethargic. The therapy staff were great, as were several of the nurses and staff. It appears to me that the nursing supervisor, the head nurse, the night nursing staff and the doctor were road blocks to the well being of mom. Yes, she was 100 years old and needed aids to get around and do her daily functions. Her mind was good. There is no excuse for long waits to get pain medication and help in drinking water back in her room. I also feel the record keeping does not reflect the true sugar levels. A reading of 599 became 490 then 435. When the records were released, there was never a reading above 299. I strongly feel this place is understaffed and the management is only concerned with the bottom line profit. If you are diabetic, look elswhere.
---
Kimmy123456
October 15, 2015
I am a friend or relative of resident
They gave what I would say was average care up until my grandfather actually passed. Within minutes of him dying, they asked when he was going to get "picked up." When we said we were going to call funeral homes, they made it clear we needed to hurry. Then....a memory I will never forget. They had my deceased grandfather wheeled out in a body bag in front of his whole family and myself. Other residents also saw this. One resident started to cry
---
24679
May 31, 2015
I am a friend or relative of resident
Three of my family members have gone to this facility. All three left in better conditions than they had seen in years. Great medical oversight and kind and caring therapy staff. One of my family members still visits all the friends he made there.
---
scaredandafraid
March 15, 2015
I am a friend or relative of resident
This nursing home should be closed down or have a complete over haul of its night staff. They hire young inexperanced aides and nurses who only want to party and have fun, patients are left alone in common areas for long periods , call buttons aren't answered for over thirty minutes some of the aides r mean and talk nasty, patients r given drugs to keep them calm without family notice (Xanax), Elderly who use a bathroom all day r put in diapers at night and wake soaking wet because the night staff is to busy on their phones or the computer, The facility as no security cameras anywhere in the building there for staff has the ability to do what ever they want, Staff nurses have no idea where their aides are it seems no one on night shift as to answer to anyone. My list goes on and on. If u have a loved one in here check on them often in the evening and what drugs their giving. Advice don't put your loved one in this facility RUN!! Do not judge this book by its cover.
---
Josephine20
March 08, 2015
I am a friend or relative of resident
Very understaffed. Patients have to wait for a long time when they call for help. Our family has observed our relative waiting for at least 30 minutes when she calls for assistance, and one time it was almost 90 minutes. Good thing she had diapers on. The food is good, and they have a lot of activities. The main issue is the lack of aides, which causes patients to have to wait for long periods of time for help.
---
gizmoo
October 13, 2014
I am a friend or relative of resident
I Think it is to under staff and residents have to wait to long for help when needed my mother didnt get the help she needed so got out of bed with the bed alarm on and was able to change her clothes and wander around room in which in this time frame she pulled out medical devices and tubes but no one heard the bed alarm and her room is next to nursing desk . How could this happen? Please do not send your family member here if you want them to get better
---
Mgreen5987
June 24, 2013
I am a friend or relative of resident
Great facility! They go out of their way to make it a caring and friendly environment.
---
12345678
July 08, 2012
I am a friend or relative of resident
My mother re-habbed for a broken hip until taken to the ER fot treatment. This facility is grossly understaffed. 20-25 minute wait for the toilet not uncommon on weekends/holidays, little attention to detail, supervision of staff to see if they had done their job. Pills left in open container in dining room, linens on bed for over a week, no adhearence to dietary concerns - open ordering for menu choices. Not the place for frail individuals who need help with the simplest chores. Would give no stars, but system will not allow.
---
D4nc3rGino
June 05, 2011
Friend or relative of resident
Over the years I have had two relatives become residents of Evergreen Commons; my grandfather and my Papa. In the case of my Papa I became experienced with both the assisted living element of the facility and, unfortunately, the dementia unit. My grandfather became a resident in the short-term rehabilitation area. In both cases, I found the nursing staff to be extremely caring and helpful. I remember one Halloween, the nurses helped the residents give out candy to visiting trick-or-treaters. All of the doctors I personally had experience with were very informative and made me feel at ease with my loved one's care and treatment. The grounds surrounding the facility are well kept and away from heavily trafficked roadways. The building itself is clean and welcoming. Overall, I would say that Evergreen Commons is a great option when looking for help in caring for your loved ones.
---
---
Evergreen Commons is a nursing home in East Greenbush, NY that provides patients with skilled nursing care as well as private or shared accommodations. Contact Evergreen Commons for more details on housing, services, and rates.
Features of Evergreen Commons
---
Medicare (ratings last updated: 06/16/17)
Health:
Overall:
Quality:
Staff:
Medicare Provider Number: 335110
Ownership Type:

For Profit Corporation

Date Certified:

05/01/2017
Location of Evergreen Commons
---
Request Info
Get full access to reviews, cost information, and amenities