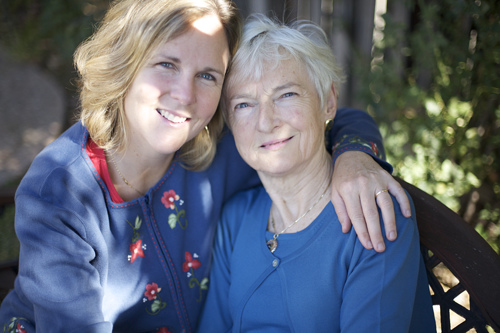 Top nearby In-Home Care Services
Reviews of Companions & Homemakers
---
cally17
March 21, 2017
I am a current client of this provider
We went to this agency because we needed help with housekeeping & cooking, mainly. They have all been hard workers. However, they do not seem to realize that they are in your home, and therefore, intruding on your personal space. Some are better than respecting this than others. It takes a great deal of time, energy & effort to prepare detailed instructions for what needs to be done, and how it needs to be done. And yet some of them seem to take it personally if you do want to be their buddy and entertain them. I am a very discouraged customer, as there is in huge turnover rate, and is is so disheartening. What gives here?
---
Orras
January 27, 2016
I interviewed this provider
In desperate need of home care services for my Mom, I worked with this company to secure services while I worked. On day one - that's right - the first day - the care giver was a no show. The agency called me at 8 a.m. to tell me the care giver had an emergency and would be unable to come. They said "perhaps" they could find someone to cover. Later, I received an apologetic voice mail message. Too little, too late - great way to start off with a new client. Do yourself a favor and steer clear of Companions and Homemakers.
---
Deb Gaudette
October 08, 2015
I interviewed this provider
Companions and Homemakers is a train wreck. I called to have someone assist with my mother in late afternoons.They told me they had the perfect person. The person they sent that was so perfect was very disinterested. She came 4 nights and the 5th night she never showed up. No call from companions and homemakers. Thank goodness I was home or my mother would have come to an empty house, and as she has dementia, she may have wandered off without food or anything else. When I called companions and homemakers, they had no explanation for me. I asked them to have a supervisor call me in the morning. Did they call? No, I called them around noon and was told by the person who was the supervisor that there was a system glitch and that the person that was coming returned to another assignment and was not coming to us. No call, no supervisor call and this lady did not even care. This is the hideous example of customer care I can think of and could have caused great problems. We were left without care, without an explanation, or anything else. I will spend as much time as I need to lobby against this careless entitiy. And you can't email them and they don't list their principals so you can let them know what is happening in their own company. Horrible, horrible
---
Dissatisfied client
July 05, 2015
I interviewed this provider
This is the worst home care agency you could possibly imagine . As an RN, having worked in home care myself, I was appalled at the quality of care my loved one received at home. The caregivers were basically hired off the streets with no experience in caregiving at all. The worst employees, however , were the the schedulers. They were totally inept at their jobs. Frequently, no caregiver would show up with so many excuses made up by the schedulers. DO NOT use this agency. They do NOT care !!! The worst experience I have ever gone through regarding caregivers for my mother was this agency!!
---
George26
May 14, 2013
I am a current client of this provider
The doctor chose Companions & Homemakers to take care of my dad. After his rehabilitation, he wanted to stay at his house so we did not move him to a facility. The caregivers were simply the best. I would give them an 11 on a 10-star rating.
---
Buzzsmom
June 28, 2012
I am a current client of this provider
I did my research and the case managers were very supportive. They called within 24 hours which was very important. I brought my husband to the office; they gave their assessment and after the state gave their assessment as well. They also come every 6 months for a site assessment. They are a large company, almost 500 employees but they take care of their employees. They keep their caregiver 10 miles within the caregiver's home. They also give trainings. They were extremely supportive. His caregiver before was a young lady. She was okay, she kept him busy. She took him to the museum or the beach, and helped him with his artwork. But, she won't take my simple rules so we switched to another one. She's younger and things are going fine now. My husband is still functional; he does the dishes, cleans the house and does the vacuuming. He has early to mild dementia but his geriatric psychiatrist says he's doing really well now. If there's one thing that they could change it's their rule that we are not allowed to have the caregiver's contact number. This is understandable for liability reasons however; there were times that I freaked out during an emergency. I had to contact a third party just to reach them.
---
Joey726
July 27, 2011
I am a past client of this provider
In-home care staff was uncredentialed. All you need is a driver's license. Huge turnover. In a 2 year period we had about 10 different caregivers. One was stealing. Others were late and never showed up. When we called into management, no one was accountable. It became a joke. All they could say was we are sorry. They have the front office set up to look like they have quality standards but it's a front. Try a different agency for you loved one.
---
From Companions & Homemakers
---
Companions & Homemakers is a senior care agency in CT, providing in-home and long-term care and services for the elderly. Our services include: companions, homemakers, personal care attendants, live-in companions, Alzheimer's care companions, specialty care, and special events attendants.
Request Info
Get full access to reviews, cost information, and amenities