Legacy Hospice McMinnville
Claim 2275 NE McDaniel Ln, Mcminnville, OR, 97128
Caring.com Listing
Talk to a Family Advisor: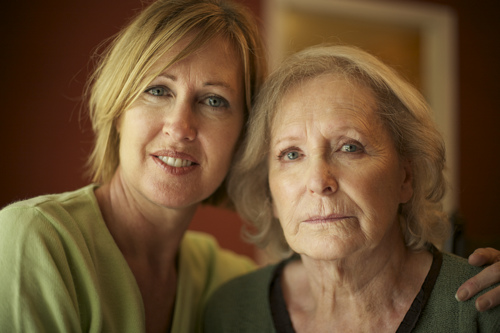 Reviews of Legacy Hospice McMinnville
---
Missing my dad
July 04, 2014
I am a current client of this provider
My father passed away recently. He was only in hospice for a little over a week, but it was long enough to know that I would not use this group again. There seemed to be a lack of ability to connect well with people. We never saw the same nurse twice and their office was an hour away from where I live, making me feel less connected to them. One nurse in particular was great, but I could just not relate well to the others (except the bath aid - she was wonderful). My mom also did not relate well to the bereavement counselor. Of all the wonderful things I have heard about hospice over the years, this experience made me realize that you have to do some research before signing up with the group offered at the hospital.
---
Caring77118850
January 30, 2014
I am a current client of this provider
I have been using Legacy Hospice for five months. The nurse comes in at least once a week. The doctor comes in whenever I need her. Twice a week, they send somebody in to bathe me. My pill box is rather complicated so they come in and they do that, they fill it up by the week. They're just nice people. They keep in touch with me all the time and I can call them anytime, too, and talk to their nurse.
---
dyingvoices
November 14, 2013
I am a past client of this provider
This group has a serious lack of communication. They also couldn't seem to work smoothly with the home my mother was in, and I was even pulled aside and asked to consider a different hospice group by the home director at one point. I should have listened. They were slow to communicate with staff at the home mom was in, and we were constantly fighting the med schedule. Being alone and on my own with my moms care I didn't know what to do. She was progressing so fast. The night she died was horrible. I had to be firm in getting my point across to the on call nurse that I needed her to come help me. My mom was gone before she showed up. The words of comfort I got where "well, now it's over and she isn't suffering anymore. She can be cremated as soon as tomorrow probably". Just what I wanted to hear 30 minutes after losing my best friend and mother. Long story short, do not use this group. Death is their business and they are way to comfortable with it. I wish I had switched, and NEVER used this group. In the end, it was me and mom. I wish they had never been involved in her care.
---
whiterose392000
August 12, 2013
I am a past client of this provider
I thought these people were horrible and would never choose to use them again. In fact, after this experience, I am not so sure if I would ever use hospice again. My mother was extremely ill and got sick extremely fast. She also had her companion in the home who was also on the same hospice. Neither one of them was able to get up and down easily and both had anxiety. The first several days they had nonstop phone calls from various people. Many of the phone calls were repeated twice because one didn't get the message to the other. I told the nurse about this and wasn't promised this would stop. Right after she leaves some mail order pharmacy starts calling several times wanting to verify information. This pharmacy started sending out many couriers because the order wasn't called in correctly. Six different couriers coming to the door to people's homes who are having trouble getting around. Then, more phone calls. According to the website, they have people who will come sit with you or sit with your loved one. None of this was offered. When things become near the end, there was no support offered other than a person on the phone. Often we were told the nurse would do or bring something and it was forgotten or passed over or not done at all. I found out after my mom passed, that Hospice actually did have the ability to send my mom to the hospital even though they weren't doing preventative or curable care, but instead made my sibling and I stay in a position we weren't comfortable with--no support offered. What we were told and what we were received were two entirely different things. I've talked to others who have used other Hospice agencies and it sounds nothing like the experience we had. The day after your loved one dies, they also expect to just show up randomly to pick up equipment and expect you to wait around for them to show up. It has now been three weeks since my mom's passing and we have yet to receive bereavement packages. I have requested them four times and everyone has a different excuse. The last being that they are late because, even though I had spoke with many different people there who promised the packets, I didn't speak to a different certain person. My opinion is that the care of the patient is horrible, no support for the family, and highly unorganized.
---
About Legacy Hospice McMinnville
---
Legacy Hospice McMinnville is a hospice care provider serving Mcminnville, OR and the surrounding area. Legacy Hospice McMinnville offers care and emotional, social, and spiritual support for patients and their families in end-of-life scenarios. Contact the provider for more details on services and rates.
Request Info
Get full access to reviews, cost information, and amenities