Talk to a Family Advisor: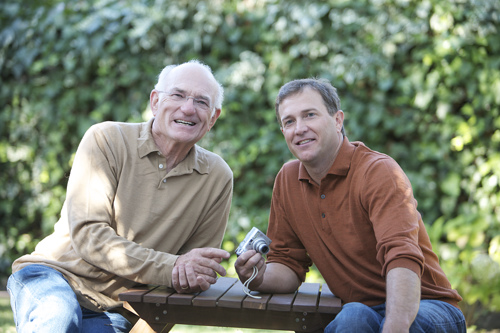 Top nearby Assisted Living Facilities
Reviews of The Bixby Home
---
Rusty757
September 24, 2014
I am a friend or relative of resident
My brother has lived at the Bixby Home for at least 8 years. He likes the food and gets along with the other residents. My problem (and why I did not give it more stars) is the owner who can become hostile if you ask to many questions or have concern for the welfare of your loved one. Also they are not always available by phone and if I want to talk with my brother I have to hope that I will not get the answering machine. Residents do not have access to the Internet and they are charged a monthly fee for cable TV.
---
i2kando
July 10, 2013
I visited this facility
my mom has been here for over 2 years this place is very clean they serve good food i have watched how ther interact with other residents if you find this some what to understand i only have a 10th grade education and writing this is somewhat hard for me but this comes from the heart and the way i see it as a resident and a former outsider who didnt hay problems 10 months ago the up most love is given to each resident i have add and i am bipolar i contacted the owner of this physicality and ask them if i could come and live with them and she told my yes i need only the kind of care that a group setting can give i traveled by bus from illonois to interlaken ny to live here i am not being paid to write this this is of my own free will my mom lives here and so do i
---
Right to Know
May 02, 2013
I visited this facility
The Bixby House in Ovid, NY own and operated by Debbie Bixby is sorely in need of a state inspection. The house is not at all ADA compliant to say the least. The facility is nestled on a site literally surrounded by the owners trash, piles of garbage and rusty metal scrap. The resident windows are all covered over with tyvek house wrap which is horrible for the residents to live with not to mention, a fire code violation. The residents to not have access to any form of outside communications, internet or phone useage to contact loved ones. This facility is disgusting and I can not understand how it is legally in operation...I'm not sure that it is a legally operated facility as I would believe that state agencies would not allow such a horrible facility to continue to operate. I was not able to rate this facility with no stars as it does not deserve any. If you care about your loved ones, do not send them to this facility. Please help in reporting places like this as they should not be in operation.
---
joan1234
November 09, 2012
I am a friend or relative of resident
My dear sister of 87 years has lived in assisted living for four years, all at Bixby Home in Interlaken, we visit her every week, sometimes more, we have to sign in & sign out, the staff is warm & friendly, over 20 people live there being cared for and assisted to their needs. We have attended family picnics, ball room dancing parties, Holiday festivities, and more- the people are treated with respect and dignity, the owner is a loving person very qualified in providing this service. It is amazing how these aged people with all their issues and health problems find ways to make their days comfortable. I highly recommend this facility to those that love freedom, are able to care for themselves to some degree after all, it is assisted living. They can party, garden, take care of plants, paint, watch TV, write stories, play the piano, play cards, dominos, and more. It is recommended that family support be there, without that family support, communications break down. When it is my time to have this kind of care, I want a place like the Bixby Home.
---
dacfnp
February 22, 2012
I am a friend or relative of resident
About 4 yrs. ago, it became necessary to find assisted living help for our mother, who was 82 y/o. She had been recently diagnosed w/COPD, had oxygen needs 24/7, also with early onset dementia and needing help. I looked at 3 different homes and went back to the Bixby Home, because the proprietor was so helpful. Mom was a Veteran of WWII, raised 4 kids in the 50's & 60's by herself and worked hard all her life. We wanted "a home", where people cared - not just a place to put Mom, so we wouldn't be bothered. We found not only kind & caring staff, but those who truly cared about her well-being. My youngest brother was there, every day that she was. He even took his therapy Golden Retriever, which not only our Mom, but all the residents loved. I saw this staff work with many residents who didn't have families in the area or had out-lived their family members. The residents were provided a clean, safe & caring environment, 3 home-cooked meals & snacks when they wanted, as well as hot coffee, tea or other beverage if desired. In the time our Mom was a resident there - we saw the summer picnics, a fall camp outting in a local park, the Christmas tea & several other seasonal celebrations. The staff loved our Mom & she loved them. She fell & broke her hip in December '10, the staff on duty were wonderful to her & she often shared how one of the 3-11 aides had gotten Mom her pillow, placed it under Mom's head and the aide got right down on the floor, next to her to comfort her while one of the male residents ran to get help. After her surgery & week stay in the hospital, she could not wait to get back to the Bixby Home & was welcomed by the staff & residents when she returned. She never recuperated from her hip fracture, but was cared for by hospice, right in her room. The staff cared for her as if she were a member of their own family. The morning she died, the staff cared for us too - bringing us coffee, donuts and being there for moral support. Mom loved the Bixby Home & we were at peace knowing she was safe and cared for. We are most grateful to Debbie and all her wonderful staff for providing our Mom, Betty, with tender loving care in her last years. PS I am an RN of 40 yrs. & a nurse practitioner of 11 yrs., so I know bad, OK or BEST. The Bixby Home is one of the BEST!
---
Bonja
July 07, 2011
I visited this facility
My sister has been at the Bixby Home now nearly 6 months and is doing so well. She's happy, adjusted, and has made friends with many other female residents that live there. Staff are friendly to the residents and encourage their friends and relatives to visit at any time. The director has been most helpful to me in the placement and continued care of my sister. I would highly recommend this facility to anyone looking for a clean, safe environment to place a loved one that can no longer live alone.
---
serious27
March 04, 2011
Most unprofessional management ever!!!
My father was placed here and it was a nightmare. The manager was so unprofessional refused to have anything to do with his immediate family, because she listened to lies that were told by other family members. She also gave away my fathers belongings after he passed. Which has lead her to a huge investigation by the state. Not to mention when she was questioned by state authorities she lied about where my fathers belongs were. What kind of person would be so uncaring as to deny someones own child their belongings when that is the only thing they have left of their parent. Dont believe above statements they are lies.
---
B Ann B
August 24, 2010
family is all you got
If you care about your family do not send them to the bixby house. my oldest brother was placed there, his own wife and kids could not contact him nor know about his health and what treatments he was receiving. I've worked in a state facility and they do not obey nor care for the rules and regulations as well as human decency. my mother spoke to the owner and said some negative things about his wife and family which where all lies and the 1 of the reasons why they couldn't find out anything about him. Its going to be almost 4 months and they still have not even returned his belongings to his family, he wasn't taken care of medically emotionally or physically. please for the sake of your loved ones and yourselves read more into where you will send your family because that's all you have left at the end of the day. thank you!
---
---
The Bixby Home is an assisted living facility in Interlaken, NY that offers residents independent living options and daily support services. Contact The Bixby Home for more details on housing, services, and rates.
Location of The Bixby Home
---
Request Info
Get full access to reviews, cost information, and amenities