Talk to a Family Advisor: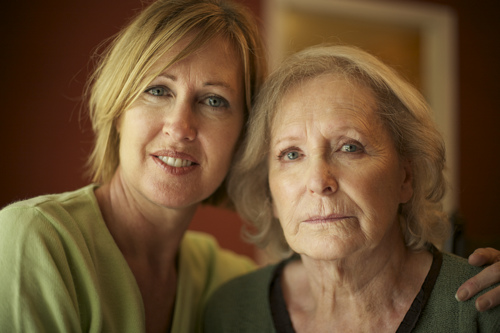 Top nearby Assisted Living Facilities
Reviews of The Village
---
Joseph536255
February 07, 2017
I visited this facility
The Village at Gainesville was quite good. They had a few units that we would be interested in and cottages, which were very nice, in a nice setting, and had larger apartment units. We looked at one that would be well suited for us, but the rest would not be. We only visited their independent living unit. The staff was OK. The food was fine and was a cafeteria type meal, which was not to my liking. There appeared to be a lot of things to do and was a very active community. Their security was one of the tightest I have ever seen.
---
Jane686703
January 10, 2017
I visited this facility
I am moving into the Village this February. It's large, beautiful, and about $300 more expensive than other places. I am on the first floor in the first apartment. The building is five stories high, with 22 apartments on each floor. I spent a couple of days there, and it was so quiet. I didn't see more than a dozen people the whole time despite there being probably about 800 people in the community. It's 104 acres, so a very large place, and they have restaurants, dining rooms, and six independent living buildings. They have housekeeping, linen service, medical transportation, and meal plan options. It's 35 minutes away from my daughter, and I have a friend who lived there for six years.
---
Marty554268
October 06, 2016
I visited this facility
The Village at Gainesville was very impressive; we absolutely loved it. It was our first choice. The tour guide was very knowledgeable; she was the one that got the ball rolling for the 1823 form that's required in Florida. She would not take a deposit and said she would put us on the waitlist if something came up. She told us to keep looking because she knew that the chances were even though they only 90% occupancy out of 700 residents, and all of those were in the independent chair. She let us know that there's going to be no opening for assisted living as soon as we needed it, and I appreciated that. It's a nice place, and the tour was very professional. The facility was very nice; they had memory and assisted care. There were several buildings and one thing that really appeared to us was that they have a therapy pool that my mother would have loved; they have a ramp where she would could walk in and a rail around the pool which would have been so nice for her.
---
Josephine877057
August 17, 2016
I visited this facility
The Village was a good place. The apartments were OK, but the kitchens were a bit small. They had a board with a list of activities, a swimming pool, and a gym. The food was good, and the dining area was very nice. The staff seemed to be OK.
---
Kathryn20
March 08, 2016
I visited this facility
The rooms at The Village were very comfortable. I liked the setting of the facility and the area itself. The dining area was very good, and the food was excellent.
---
Connie120280850
February 24, 2016
I visited this facility
The Village is absolutely wonderful. There was something there for everyone from independents to those who need assistance. The rooms were of average size but spotlessly clean.
---
Dianne Barbara
January 04, 2016
I am/was a resident of this facility
My husband and I have been at the Village for a year, having moved in December 2015. The staff is very caring, the food good and for feeding over 700 residents, they provide variety and good food with healthy choices. Three restaurants, one a cafeteria, one finer dining, and another served meals, and takeout available. Many culinary changes during this year: improved menus, availability of meals...at the first of the new year all prices of meals went up, apartment prices were increased which upset some residents to the point they will be moving to a cheaper facility. We are overall pleased with the program: we live independently, but have an option should our health needs are such, we can be taken care of. We enjoy the variety of programs, bus service on campus to other buildings and to Gainesville events. My husband is relieved of many household maintenance chores, and I can enjoy not cooking as much as I have for almost 60 years of marriage. Interesting people live here...a few problem areas, but over all very satisfied with the Village.
---
anonymous117085350
December 02, 2015
I visited this facility
The Village was like a senior condo, which was what I was looking for. They staff was very informative, took us on a tour, and seemed to be good. The rooms were adequate and spacious.
---
Mary112305850
August 28, 2015
I visited this facility
We decided to pick The Village, and we will be moving in next month. They have plenty of activities. I talked to several of the residents, and they were very pleased with the place. The staff was very courteous, helpful, and knowledgeable. The apartments looked a little small, but I think we will just have to down size, and I think we would be very there.
---
Caring109727150
August 14, 2015
I am/was a resident of this facility
I moved in at The Village at Gainesville, and so far, it's been good. The staff is excellent. They are all positive and very friendly. The food is excellent too.
---
Caring70757350
November 11, 2014
I visited this facility
I like The Village in Gainsville. It is independent living and non-profit, and that's what I'm mainly interested in -- that it's a non-profit organization. First of all, I can afford it. I like the fact that I don't have to put down my whole savings account, and they seem to have some very nice activities. They also have cottages, and I prefer a cottage rather than apartment. I have eaten there, and the food is OK. It is fine. If I am ready to sell my house and get my dog put to sleep or whatever I have to do, that's where I will choose. Unfortunately, I have four dogs and they are very accommodating. They say I can bring them, but I really can't. My feeling is that they are too many, and I know my dogs; they need five acres to run. The only other issue is that I cannot have carpet in the house. They find a cottage for me that is available, and I say I will put in a flooring in the bedroom and I ask them to just give me a price and I will do it, and they never got back with me. They are the most affordable place. For somebody with my income, The Village is perfect. Their accommodations are very fine. I will recommend the Village. I will recommend the Village in Gainesville for people who have a more limited budget.
---
Jean87604150
June 17, 2014
I am a friend or relative of a resident
My mom stayed at The Village. It is a huge facility. They had assisted living, cottages, and condos. They had it all the way to Alzheimer's. I spent a lot of time with her there. It was a beautiful and a wonderful facility. It had all the amenities, and she also had some of her best friends living there. They had tons of activities going on. However, her memory had gotten so bad, and so my brother and I moved her out of there.
---
Jean35
February 26, 2014
I visited this facility
The young lady that we visited with at The Village was wonderful. She was young, she was cute, she was professional. It was very quiet there. We didn't have an opportunity to visit with any of the residents because we didn't see any. The rooms are very small but they do have a lot of nice things. They have a very nice pool, they have a nice exercise room. They have a dog walk and a little fenced-in area for your dogs and we have a dog but it's very nice. I don't like the little rooms. They might grow bigger but when I first looked at them, they looked mighty small.
---
Caring77086150
January 31, 2014
I am a friend or relative of a resident
My mother has settled in The Village. She was at their independent living area and then moved to assisted living. She wanted to be there because their service is of great quality. The rooms are very nice and of decent size. The facility offers very good service. The staff are very caring and personable. I haven't tried their food, but mom says it's good. Their dining room is very nice and very high class. I know they have a lot of activities for different interests.
---
george1111
January 08, 2014
I am a friend or relative of resident
The Village is constantly raising prices with no justification. Every time Social Security goes up they raise their prices to cancel it. The food is subpar. The current Management yells a lot, I have seen him raise his voice to residents and employees. He has not solved the food situation only made it worse. But the employees have a nice new basketball hoop! I would never recommend this to anyone.
---
Caring0807132
August 15, 2013
I visited this facility
If I had to go into an assisted living facility, I'd probably go to The Village. They have a variety of places you can go to. They have a little cottage available or you can get a big apartment. If you needed assisted living, the rooms were big enough; you could turn around in them. They have a very big cafeteria and the food looked very good.
---
Anita0269??
July 30, 2013
I am a friend or relative of a resident
My parents lived in The Village for a year. The facility was fantastic. I mean it was a model-type facility. The main difference was the dignity of the people who live there and how they were treated. The staff addressed their residents as "Mr." and "Mrs." not as by their first names. They way they treat their residents was terrific. What they offer their residents for entertainment was what you would expect someone of an adult stature to have. They would take them, for instance, to symphonies or they would have speakers come in and give talks of things that were interesting and stimulating. Their food also was terrific.
---
hailthepanda
December 04, 2012
I am a friend or relative of a resident
The staff was very friendly and warm towards us, but they seemed somewhat stressed towards the residents. Almost as if they were just "doing their jobs" and didn't really want to connect with any of the residents. The inside if the facilities were somewhat drab and run down. It could definitely do with some renovations. The other residents were all very nice and seemed like they were having a decent enough stay there. I saw a lot of families visiting their loved ones, which is always a good sign to me. The food from the cafeteria was very decent quality and very palatable, but I suspect that it's not the food they are always served considering the look of surprise on some of the residents faces upon receiving their meals. Overall, my impression was one of both positive and negative views, but my grandmother seems to enjoy her stay their and in the end that is all that matters to me.
---
SuperSteph
May 30, 2012
I visited this facility
The Village is a fantastic facility. The rooms are adequate in size, well-insulated for air conditioning, heat, and sound. Although I have come to expect it from other facilities, there was no discernible smell of sickness or hygiene. The staff were all friendly, and seemed familiar with all the residents. There is a community board towards the front of the lobby that holds all the birthdays of residents, as well as a map with little pins in it indicating where everyone is from. I noticed that there are a lot of what we would refer to as 'snowbirds' here in Florida; that is people from very northern states and Canada. The elevators were easy to access, and everyone seemed genuinely happy to be doing whatever it is they were doing at the time. I noticed there is a salon for the ladies as well as a room with comfy looking couches and televisions labeled the 'Man Cave' where I assume the gentlemen gather to watch sporting events. All in all, I really enjoyed my visit to the Villages and it is definitely a contender on the list of places I will bring my grandparents to consider living at.
---
L12
April 19, 2012
I am a friend or relative of a resident
This community is very beautiful and ideal, though it is fairly expensive. It offers options ranging from retirement apartments with no assistance (only from the on-call nurse if needed, and you must be able to take the stairs in case of emergency) to full-time care, with a special facility for Alzheimer's patients that is very highly-regarded (Azalea Trace). The staff is very friendly, there are tons of activities from pool aerobics, day trips to do shopping, and the cafeteria food is quite good. My grandmother lived the last years of her life here and she packed more living into those few years than she had the previous 20, making many new friends and having many social activities. The biggest fear while living here was that she would run out of money and have to go to another facility, which fortunately did not occur. It is especially nice for couples, where if one of them is more ill than the other, they can still live in the same community but in different apartments with different levels of care and spend time with each other easily every day.
---
doglover1
January 21, 2012
I am a friend or relative of a resident
Whenever I visited, whether it was a scheduled visit or unannounced, the staff and attendees were very conginial, respectful and welcoming. I have a grandma who was living there at the time and I was offered a tour of the facility while waiting to meet with my relative. I didn't even have to ask or wait very long before someone was with me showing me the different activities and rooms available for those who reside there. The facility is decorated with serenity in mind and has a very calming feel. They have different rooms with activities ranging from card games, board games, yoga and stretching as well as painting and art activity center. Once I finished the tour I went to have lunch with my grandmother. The first thing I noticed was that the food was quality food, with lots of fresh fruits and vegetables and also everything was extremely clean, well-lit and organized. I had been worried that the food would be awful but I was surprised to find it was made daily by a chef and his staff and they tried to include greens and fruits in their lunchtime meal everyday. I was impressed by how smoothly things went and by how neat everything was. I was happy to know my grandma was in trustworthy hands.
---
Chelsea3
January 06, 2012
I visited this facility
I visited the Villages Assisted living home and was very pleased. Their was an abundance of entertainment for the residents. Aerobics, Pilotes, Zumba, and a nature walk are all available to each resident. I watched waitresses clean up after every resident finished a meal. All of the employees were kind and very generous in giving their time to the residents. The flowers around the village as well as in were beautiful. The Village has three restaurants, plenty of food to choose from giving each person a variety of nutrients and choices. Activities were constantly being constructed. Board games, arts, intellectual, and more active activities were available. Everyone seems really connected with one another here. There were smiles all around, and a warm cozy aura. I have viewed other homes and none stand in comparison with The Village Assisting Living. I am excited already to retire. This place meets everyone's needs, even the staff.
---
67water
July 08, 2011
I am/was a resident of this facility
About 5 years ago, my family and I had determined that my grandmother, considering her health and age, needed to move into a retirement community. We did run into a few places and found one where she decided to live. At that residence, needless to say, it was horrible living. So we moved her to another retirement home, The Village. I can honestly say that The Village is the BEST retirement community in North Florida. The rooms are very well structured and the staff is amazing! The food is great and all the seniors are treated well. The only thing that is stopping me from giving them a 5 star is that they started moving in people with mental problems, which started to stress out my grandmother and others. But otherwise the place is great. My grandmother passed away recently and the staff at The Village came to the memorial. That tells me that the staff really cares about the seniors, and that means a lot. I give the Village four stars!
---
H0p3Hero
June 10, 2011
Visited this facility
The facility seemed like a nice place to send a loved one. The staff was very friendly to the group I was touring with. The residents were having fun and seemed very social.
The location has good access to the interstate and it seemed visiting was something that they encouraged and very easy to do there.
I would recommend this facility to friends and family.
---
---
The Village is an assisted living facility in Gainesville, FL that offers residents independent living options and daily support services. Contact The Village for more details on housing, services, and rates.
Request Info
Get full access to reviews, cost information, and amenities