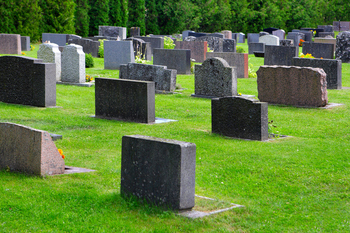 All Rights Reserved
For the first time in several years, more Americans are dying, according to a new report from the National Center for Health Statistics. The overall death rate in 2015 was 730 deaths per 100,000, up from 723 deaths per 100,000 people in 2014.
One logical explaination for these statistics would be that as baby boomers age, more of them are dying. But the data studied in the report was age-adjusted to take into account the age of the population. So the uptick in death rates doesn't seem to be attributable to the number of candles atop Americans' birthday cakes. Among the leading causes of the surge in deaths were suicide and drug overdoses -- which are not attributed to any one age group.
But while experts are still analyzing the data to pinpoint causes for the increase, one glaring statistic weighs heavily on their minds. Alzheimer's disease was one of the leading causes of death," the National Center for Health Statistics (NCHS), part of the Centers for Disease Control and Prevention, said in its report.
Alzheimer's disease deaths saw one of the biggest jumps, rising from 25.4 people in every 100,000 dying of the disease in 2014 to 29.2 in 2015. That number may be even higher because Alzheimer's is not consistently listed as a cause of death, especially when someone is dealing with more than one health condition later in life. And, according to Heather Snyder, Ph.D., director of medical and scientific operations for the Alzheimer's Association, Alzheimer's patients can die of heart disease, pneumonia from inhaling solid food, and numerous other causes.
Dipping death rates in previous years were attributed to improvements in health, disease management and medical technology.
But the current surge in both death rates and Alzheimer's may be due to a misunderstanding of how the disease is disproportionately impacting women.
That's something Snyder says requires closer examination.
More women affected by Alzheimer's than men
"We've seen the research and questions around the impact of gender and women with regard to Alzheimer's. That's starting to change the conversation, but there's still a lot more talking—and researching—to be done," says Snyder.
One champion of talking about Alzheimer's and how it affects women both as patients and caregivers, is former First Lady of California and award-winning journalist Maria Shriver. "Women are shouldering the brunt of this disease, either as someone living through the day-to-day loss of memories and cognitive abilities or as someone witnessing that happen to a loved one," says Shriver, who lost her father to the disease in 2011.
Shriver has teamed up with the Alzheimer's Association and other leaders in the field of Alzheimer's research to spearhead a movement to understand why more people—especially women—are developing and dying from Alzheimer's than ever before.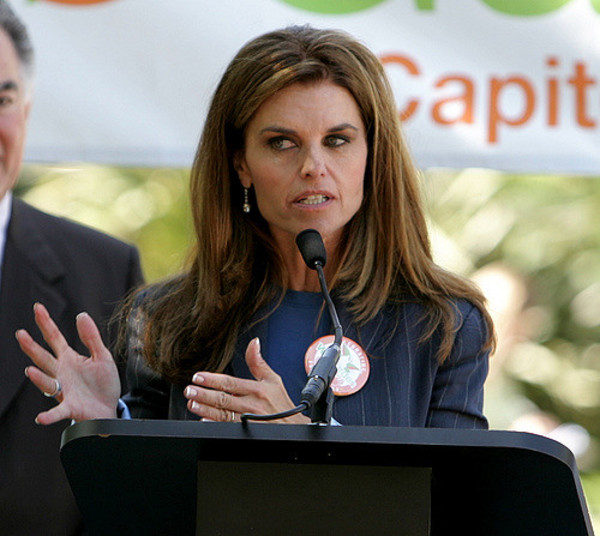 "We want to reverse the trends," says Snyder.
To throw a roadblock in front of the disease's forward march, the Alzheimer's Association led a think tank of leading experts to explore and assess research, treatment and preventative gaps.
"We asked why are more women living with, and dying from, Alzheimer's," says Snyder.
Some studies have suggested the presence of biologic or genetic differences opening the door to Alzheimer's claiming female lives. Snyder says funding is now being provided by the Alzheimer's Association to dig into those theories.
"We need to understand if longevity, gender or other mechanisms in play contribute to overall incidences and death rates of the disease," says Snyder.
Another possible reason more people are dying from Alzheimer's may be its inability to be alone. "Alzheimer's likes travel companions," explains Snyder. "Those who have diabetes and cardiovascular disease are at greater risk of developing the disease." The co-occurrence of those health issues may be a driver of the higher death rates.
Hormones may also play a role.
Douglas Scharre, MD, AAN, professor and director of Center for Cognitive and Memory Disorders, Center for Neuromodulation at The Ohio State University Wexner Medical Center says women reach menopause—the point of their life when production of estrogen and other hormones significantly drops—sooner than men lose their hormonal counterparts like androgens. "Although studies haven't yet been able to support that theory, it's possible that's a reason women still develop the disease more often than men."
Beating the odds
Until there's a proven way to prevent and/or a cure for Alzheimer's, Snyder says the best way to slow the disease's contribution to U.S. death rates is to take care of your brain.
"If you've been diagnosed with diabetes or high cholesterol, take care of those things," she says. "While we don't yet understand the relationship between them and diabetes, we do know that tight control can benefit brain health overall."
That tight control includes watching numbers like A1C and total cholesterol. "All the things you hear that treat diabetes and heart disease like healthy diets and exercise will help your brain age in a more healthy fashion," adds Snyder.
Shriver points out that conversations count, too.
"Until a cure is found, we need to talk loud and often about what each of us can do to support those whose lives this impacts. From lending a hand to caregivers or helping raise money to fund research, we need to keep talking about Alzheimer's in order to effect a change in the diagnosis and death rates associated with this disease," she says.