Talk to a Family Advisor: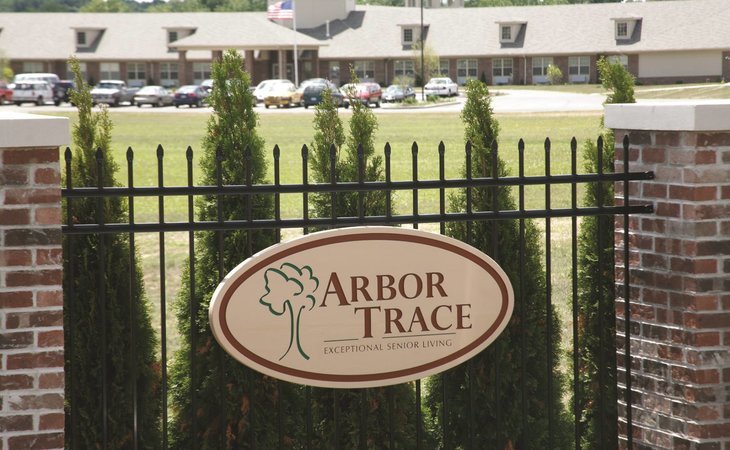 Top nearby Nursing Homes
Reviews of Arbor Trace | Nursing Home
---
Canyon
March 05, 2017
I am a friend or relative of a current/past resident
I was very disappointed in the treatment my loved one received at Arbor Trace. The office staff displayed little knowledge regarding the care and treatment of individuals requiring basic services. They treated my loved one disrespectfully and were rude to family and friends as well. Many of the staff on the unit were not trained in the proper care and treatment of residents. They provided no observation when med changes occurred, which could have led to a potentially dangerous outcome. Please be aware of the low standard of care provided by this institution before placing your loved one there.
---
FranklinTownship
February 02, 2017
I am a friend or relative of a current/past resident
I have a dear friend in the Cherished Memories (Alzheimer's unit.) I feel care has gotten much worse recently. I asked multiple times why there is less interaction with residents than before and was told 'we have a staff shortage' or some variation. This appears to be ongoing. I feel the staff is cold and clinical to the residents. That may also be due to improper staffing for the number of residents. Overall, do not let the appearance of the facility weigh too heavily in your decision. Make sure you consider the staff mindset and clinical instead of family approach to residents.
---
Axle
January 11, 2017
Other
Impossible to post without 1 star but 0 stars for dementia unit. Very little care and attention to residents. Little understanding of dementia. Staff not trained, valuable information not shared. Do not trust the care of your loved ones here. Caused more harm than good.
---
Nmiles
January 07, 2017
I am a friend or relative of a current/past resident
My sis is there and the care is not all that great. She has to wait forever to get help to bathroom. Not good since she is in renal failure. Check it out before you send a love one there. JUST SAYING
---
rosche
November 08, 2016
I am a friend or relative of a current/past resident
My dad had great care at Arbor Trace. No complaints. The building itself is beautiful and clean, but what really mattered to me was the care he received.
---
Mbethevans
October 22, 2016
I am a friend or relative of a current/past resident
The staff were very caring and the rehab to home therapy staff got my mother back in her home within 45 days. We would definitely recommend to anyone. Thank you!
---
Caring_2645682
August 13, 2016
I am a friend or relative of resident
When Arbor Trace first came to town, they were good. But its not the same any more. They seem like they forgot about their patients and workers and are more focused on a big corporate image. That personalized feeling isn't there anymore. We took my father to Arbor Trace because we heard the therapy program was still good. His stay was suppose to be for about 30 to 60 days. After 4 days we realized we made a big mistake. The staff was not friendly and tended to be short tempered at times. There was not enough staff to answer the call lights and my dad had to wait as long as two hours to get to the bathroom. They would come in and turn off his call light button and say they would be right back. Nobody ever came back so we ended up helping dad when we were there. On more than one occasion they forgot to give him his medication. He wouldn't have gotten it had we not been there to tell the nurse. Dad couldn't walk to the dining room and we were promised they would take meals to his room. That didn't happen. When we complained they said they forgot to make him a tray and the kitchen was closed and they 'weren't allowed in there'. This happened more than once. We had to go to McDonalds to get food for him. Dad also missed several doctor appointments that they were suppose to schedule for him. When we asked about it they said they forgot,. How can you 'forget' to take care of your patients? A friend of ours recommended that we move dad to The Springs of Richmond rehab place out by the hospital. When we told Arbor we were moving dad they acted mad and said we were making a bad mistake doing that.. We ended up moving dad. The Springs was a totally different experience for us. His therapy team was more professional than Arbor Trace. Dad was there about 45 days and they never 'forgot' to care for him in any way. They even call him at home to check on him. Next time dad needs rehab care, I am going to 'forget' Arbor Trace.
---
Billie B.1
March 16, 2016
I visited this facility
The people at Arbor Trace were very nice. I didn't like that it didn't have a homey atmosphere and felt more institutional. It had the assisted living, rehab, and long-term care. The administration called back and were very helpful, but I didn't think the place was quite as clean as it could have been. It seemed to have more people needing nursing care because the nurse's cart was right there at the front door. The rooms were nice, but I just didn't like the hallways or the way it was set up; it was not friendly and too big. It's a great rehab place, and a lot of people like it but I didn't.
---
Dr. J Espiotto, MD
December 27, 2015
I am a friend or relative of resident
My experience with Arbor Trace was NOT good. I learned since that many of my friends have had a similar experience with their aging parents in this facility, as well. We found the place to be extremely short staffed. My mother-in-law had to wait up to 2 hours on many occasions to have a call light answered. Even then, one of the family had to go find a nurse or nurses assistant to answer the light. The administration of her medications was often 'forgotten' and the staff would often forget to deliver meals to her room. My mother-in-law is diabetic so medications and meals are imperative. When I complained nothing was ever done and no promised follow up was given to me. They advertise a great activity program, but we failed to see anything happen other than the residents asleep in the lounges whenever we visited. We finally decided to take my relative to Forest Park where we received much better care and therapy. I was very disappointed with Arbor Trace.
---
Bart2
August 10, 2015
I am a friend or relative of a resident
My mom was at Arbor Trace. It was extremely good. The nursing staff and the care were excellent. Even helping her move back into her home was good. She was in a private room with an easy chair, a telephone, a working desk, a private bathroom, and a bed. They had activities everyday like bingo, outings, movies, and get-togethers. She was very comfortable there. The food was good.
---
panpan
April 24, 2012
I visited this facility
My mother and I visited Arbor Trace's assisted living facility several weeks ago, to see a family friend who was recuperating from a bad fall. The friend was staying in the assisted living portion of Arbor Trace until she was well enough to return to her residence. My impressions of Arbor Trace were mostly positive. The facilities appeared to be clean and well-maintained. Several of the common areas were named after local attractions. There was a small movie theatre named after the former Tivoli movie house that many residents at Arbor Trace probably remember fondly. The dining halls and community room appeared to be nicely appointed. We didn't see a lot of people around, but that could have been because of the time of day we visited, which was early afternoon. I think that most of the residents are in the nursing home section of the facility, and we did not go into that area. Our friend was doing well, and seemed to like it there, all things considered. I thought her room was a bit sparse, but maybe that was because she was there only for a temporary stay. I think if she had moved in permanently, she would have selected a larger room. The staff we interacted with were friendly, and were very courteous about not interrupting our visit. The person at the front desk had to call around to verify that our friend was there and where she was staying, however, which I thought was odd. I would give Arbor Trace a good rating overall from what I saw during the visit.
---
---
Arbor Trace is a nursing home in Richmond, IN that provides patients with skilled nursing care as well as private or shared accommodations. Contact Arbor Trace for more details on housing, services, and rates.
Features of Arbor Trace
---
Features
Beauty Barber Shop
Computer Room
Resident Transportation
Garden And Patio
Resident Parking
Medicare
Medicare Provider Number

155481
Request Info
Get full access to reviews, cost information, and amenities