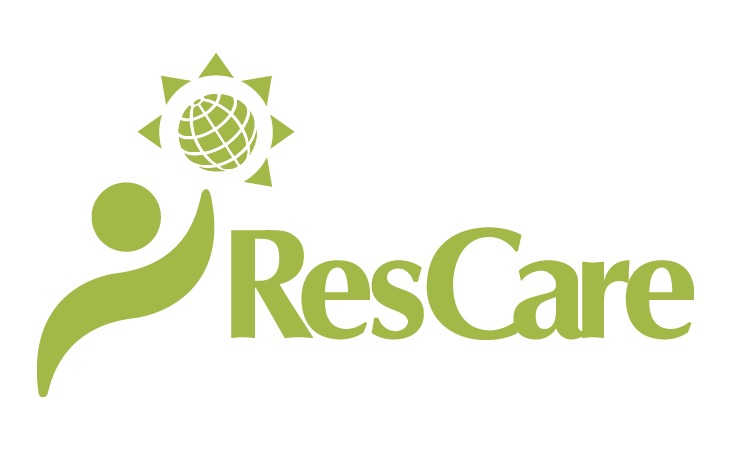 Top nearby In-Home Care Services
Reviews of ResCare HomeCare Cottonwood, Arizona
---
Stephanie062477
February 28, 2017
I am a current client of this provider
My mom and I are under the care of Rescare. Our caregiver is very good, we've had her for 3 months now. She's always willing to help, always doing something and looks for things to do. That's something that we needed. So we're very pleased with her. She also makes sure we're okay and she does light housekeeping , shopping, cooks and runs errands. For the caregiver I'll give her 5 stars, but for the office people its 2 stars. It's the office people that pull the rating down.
---
Janet H.236328
February 21, 2017
I am a current client of this provider
I am very impressed with Rescare. Both in the interview process we began and first met and to what my needs might be. The person that they chose to help me has been the first person first choice. She is still with me and I love her dearly, she's marvelous. I'm really happy with the company. Nancy and Bob are the ones that handles when I call. They're both wonderful to communicate with. I have absolutely nothing but wonderful experiences and wonderful things to say about them. Truly, it's my first experience in needing help, having come from the industry myself I sort of knew what to expect because at one time I had my own company. So for me to say what I'm saying is quite a bit because I pride myself in what other people's needs. Now that I've gotten to be a geriatric and have needs, I am so impressed with the way they are working with me. They're marvelous.
---
Buddy111474
February 17, 2017
I am a past client of this provider
Coleen from Rescare is an excellent lady. My mom was a 103 and a half and the only service I needed from them is to help her in the shower and bathe because I am a man and I respect my mom. Coleen was a really warm hearted professional caregiver. She's also kind and well spoken. I have nothing but the utmost respect to her. There's also Bob who was an excellent man. They really helped me but they also sent out some people to help my mom. I'll give Bob and Coleen 5 stars but the other people, they were okay.
---
Don073153
December 23, 2016
I am a current client of this provider
ResCare provide respite to our son, designed to give the parents or whoever some rest if it's pretty intense. They take him around, have him interact with people to become more sociable, exercise and other things like that. His caregiver, Bernie is very intelligent, very caring and punctual. If he has to be here at ten, he is here two minutes to ten. He's never late and has great deal of patience. Bernie is an incredible individual and one of the finest people I met. He doesn't lie, very serious and everybody that knows this guy loves him. You couldn't have a better man. He helps our son a lot.
---
Margaret177615
December 20, 2016
I am a current client of this provider
We've had ResCare for several years now. To me they've always been very helpful. They come in couple of times a week. The caregiver helps Paula with the laundry, fold clothes, do dishes, and a lot of things. She also takes her out on some days. They like each other and get along very easily. The caregiver is very open, very cheerful, attentive, and spends complete time with her. Paula really enjoys her, especially if we go off to the library for books, and she chooses book that she likes. If Paula wants to go to Walmart she'll take her.
---
BJ617105
December 17, 2016
I am a current client of this provider
I've been working with ResCare for about 2 years now. The caregiver comes and cleans the house and does things that I can't do like get down on my knees and scrub behind the toilet. I can't lift heavy pans, so she does dishes too for me. She reminds me to take my morning meds and be sure I have plenty to drink. Took me to doctor's appointments and also if I had to go to the lab. I can't get my leg up because I have painful nodules that are growing on the bottom of my feet, so she put lotion in my feet and my hands too. She goes out of her way and beyond what she's required to do. When I had knee replacement surgery she came down to the rehab center and she would visit me and sit with me for an hour or two at a time when she wasn't on duty with other clients. One time I got a phone call my dad was taken to the hospital. She was just finishing her shift and getting ready to leave, and she took me to the hospital and helped make sure I got all the way to the hospital okay and to check on my dad. It's little things like that; the extra things. She goes beyond what she's required to do.
---
From ResCare HomeCare Cottonwood, Arizona
---
Because all care is personal.
ResCare HomeCare personal care provides customized, hands-on assistance with day-to-day activities so your loved one can stay at home.
Our full range of daily personal care services includes daily meal preparation, housekeeping and maintenance in addition to assistance with daily living activities such as bathing, hygiene support, grooming, feeding, toileting, transferring and ambulation.
Request Info
Get full access to reviews, cost information, and amenities