Talk to a Family Advisor: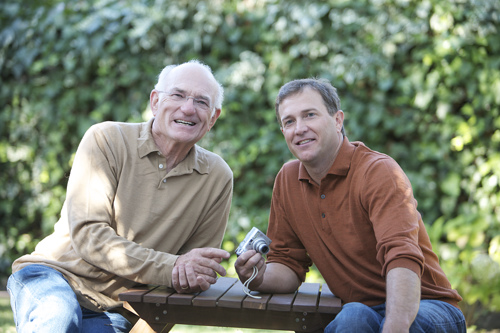 Reviews of Windsor Point
---
Keith
August 27, 2017
I visited this facility
Windsor Point has it all. They got independent retirement, assisted living, and skilled nursing. A $55,000 entrance fee is a big pill to swallow. What impressed us is the professionalism of the staff, the departments were really kept clean and orderly, and they had some good service like pill and medication service that comes. It has a stage for entertainment, and they have Bingo and other activities to keep them involved. They get breakfast, lunch, dinner, hairstyling, nail care, and things that you need.
---
Dale226253
November 19, 2016
I visited this facility
I liked Windsor Point. The staff members were very nice, and the dining room looked good. The place was nice, and they serve one meal a day. The price is reasonable.
---
Gary117093050
December 10, 2015
I visited this facility
Windsor Point is an older facility. It was nice, and they gave a nice tour, but it had a high buy-in price. The staff was friendly and accommodating. They had weekly outings. The dining area was nice, and the rooms were adequate, but I was not really impressed with them.
---
Anonymous114238050
October 29, 2015
I visited this facility
We have Windsor Point in mind, but I don't know if we can afford to go there yet. You can go in as independent living, then assisted living, and then if you have to go into any other kind of situation, you can graduate to that there, too. They are an expensive place, so that is what's holding us back right now. It was very pleasant, and I think it is a great place to go. If someone can afford it, I would advise them to go there. It looked like the care they give everybody is wonderful. I talked to other people there, and they really like the place.
---
Joe114299650
October 16, 2015
I visited this facility
The visit at Windsor Point was fine; we liked the amenities. The problem was things were separated a little too far. To go to lunch, you had to walk from building to building; it wasn't all internal. The rooms were fine. It's just that they were in buildings that were separate from the main building. They have all sorts of senior activities. They have a bus, and they'll take you around to different places in the area if you need help. Everything was clean. We like the fact that it is located close to where we live now.
---
jw298895
July 08, 2015
I am/was a resident of this facility
It has been a little over four months since my wife and I moved into a cottage in Windsor Point. This was after three years of planning for the move while doing our "homework" researching facilities in the greater Raleigh area. The planning and research paid off – big time. We love it here! The residents are very cordial making the transition into our new community very easy. It's like a big loving family. The staff too, can't do enough for you, not just while you move in, but every day. It is important to note that much of the staff has been in place a long time. What do we like about Windsor Point besides the residents and staff? It is important to please the stomach and the meals certainly do that. There are several entrees and several side dishes for each meal. The menu changes every day, week, and month. There are activities scheduled during the month, some on-site and others a short Windsor Point bus ride away. The area has much to offer in the way of shopping, churches, dining, and services. Very important to us is that Windsor Point is dog and cat friendly. We would not be here if our pets were not welcome. What about the apartments and cottages? They are well built and up to date. Renovations often occur when a residence changes hands. In our case all carpeting and flooring was replaced as well as microwave and refrigerator. Granite counter tops were installed in the kitchen and both bathrooms. Every room was repainted. We even had a doorway removed and a new wall installed. Truly amazing response from Windsor Point. If a problem occurs, call maintenance, they will come out and resolve the problem, no charge. We were very surprised to learn that included in the monthly fees are electricity, gas, water, garbage, recycling, and sewer. You pay only for cable, telephone, and any other extras you contract for. It is a great relief knowing you have a plan and options if you get sick or need help with everyday tasks. Windsor Point maintains several levels of health care offerings. No need to search for a facility if a need suddenly arises. One spouse might live unassisted in a cottage or apartment while the other spouse is in health care. We do not need healthcare right now but having a plan brings much peace of mind.
---
sm1122
March 19, 2015
I am a friend or relative of resident
My mother moved to Windsor Point two years ago and immediately had to face having hip surgery. You can just imagine the stress level with the move to a new home, with new people, and immediately having to face major surgery. I have to say Windsor Point made the transition so much easier. She was immediately embraced by her neighbors who accompanied her to dinner, introduced her to other residents and included her in activities. After having her surgery she returned to the rehab at Windsor and the physical therapists worked closely with her to regain her strength back. Now at 92, she is enjoying new friendships, attending community activities, watching movies, and going to exercise classes. She still drives and enjoys living in Fuquay-Varina because she feels safe driving on the roads where the traffic is not as congested as some other towns in this area. Having my Mom at Windsor Point has given me a peace of mind knowing she is living a full and active life.
---
SMB3655
February 27, 2015
I am a friend or relative of resident
Windsor Point is a Continuing Care Retirement Community located in the town of Fuquay-Varina, NC. My mother-in-law was diagnosed with Alzheimer's disease several years ago. As the disease advanced, my father-in-law was no longer able to safely care for her in his home. As a family, we made the often difficult decision to move her to a facility where her care could be overseen by professionals and her needs would be met. After researching feasible options and taking tours, we finally decided Windsor Point's Memory Care was the best level of care for my mother-in-law. The entire campus was clean, free of odors and well maintained. The management team was extremely welcoming and many of the "higher ups" came to meet and greet us intermittently throughout the day my mother-in-law moved in and became part of the Windsor Point community. This meant so much to our family, even though we probably didn't show our tremendous gratitude at the time. Going through this experience has made me greatly appreciate employees who work in the healthcare field; especially the front line staff. Everyone from the housekeepers, to the aides, to the dietary employees, seemed to actually care about their job, and performed their daily tasks with care and compassion. I hope my review is helpful to families who are looking for a facility or community that will care for your loved one day-in and day-out. Nursing Homes and Assisted Living facilities are often misrepresented, and seem to receive more negative reviews than positive ones. I praise Windsor Point for everything they did to care for my mother-in-law, and also for the support our family was given as we watched her progress through the final stages of Alzheimer's disease. Lastly, the memory that resonates with me the most actually did not occur on or near the Windsor Point campus; it was at my mother-in-law's Visitation. Several employees that worked at Windsor Point, cared enough and took time out of their own day to attend her Visitation, offer their condolences and say their final goodbyes. I will never forget that day!
---
Caring101928850
November 19, 2014
I visited this facility
I was really impressed with Windsor Point, but they didn't have any opening. It was a very nice facility, but it didn't give you the home feeling. The place is so formal, however I was blown away as the place is so beautiful. They have a lot of activities: shops, trips and outings. They have people come in and play music, and there is a beauty shop and a little store. They had a lot of activities during the day, but it didn't hug you when you were there.
---
bvuncannon
June 28, 2014
I am a friend or relative of resident
I am and always have been very impressed with Windsor Point. My grandmother moved in over 12 years ago and she has always been delighted to call Windsor Point her home. She moved into a cottage when she first moved in and then downsized to a two bedroom apartment in one of their apartment buildings. I think they call it the London Taylor building. It was just recently renovated. Due to a change in her health she has been needing some extra assistance and is moving to their assisted living facility. I've met with the staff of the assisted living and everyone seems to be great. The facility is clean and free from odors like a lot of nursing homes that I have been to. Other than the staff, grandma says that she loves the sense of family that she has at Windsor Point. She has made so many new friends and is able to stay in contact with them since they are located on the same property. AND the food, the food is wonderful, I come and visit her on Sundays and they set up a special room for us to have lunch together. The food is just like home cooking, actually better that home cooking cause I can't cook. If you're looking for a place for a loved one, Windsor Point is it.
---
roseneice
November 21, 2012
I am a friend or relative of a resident
I was impressed with many aspects of this assisted living home. It is also a nursing home and independent living community all within the same area and company. The relative I visited resided in the assistant living section. It was very clean, with modern decor. She shared a room and I noticed there were only 3 single room available in this section. I also visited the nursing home section when my relative became very ill and was also impressed with the care she got from more qualified staff, namely the addition of an RN. Only Aides were used in the assisted living section. The community itself boasts many homes and apartments, they are very expensive but I would live there. The menu reads well, but my relative and others have said the food was not good and certainly didn't measure up to the amount of money they were paying each month. I tried several of the meals and it is comparative to hospital food, which has improved over the years. The staff was friendly and knowledgeable, able to answer my questions. There was a genuine care about my relative. I was not too impressed with the supervisor on duty for the Aides on the assisted living side. She seemed disconnected and unconcerned. I would describe it as a major disassociation to those placed in her care. Surely the other staff made up for it as they are very accommodating. This facility is also very formal with a receptionist, chef, beauty shop, bank, and library. They do lots of activities with the residents and that is impressive. I noticed they only bathe my relative 3 times per week but on one of those times she gets to use a Jacuzzi walk in tub that she really loved. She also was able to go to the beauty shop where she met with other residents and friends. It was sort of a social hour.
---
CaryAnn
May 12, 2012
I am a friend or relative of a resident
I highly recommend Windsor Point for the person/s who are in good health. They have the option of several different floor plans and my Aunt Lucile was very happy with her apartment. The storage was plentiful, having several closet inside and outside of her residence. She could select the meal plan that was right for her. She did have to walk to a different building to eat, and that became more difficult in inclement weather and as she aged. Recently, at 99 years old, she decided to move to the next level of care as the walking to have her meals became more difficult and she was losing weight.the next level of care was sufficient. The nurse/tech would dispense her meds for her which is a positive. Just three weeks ago, my aunt had a TIA and the staff got her right to the hospital. After that, she returned to a skilled floor which I didn't like. The hall smelled of urine and she had to ask over and over for help.She was sharing a room and she didn't know what was happening to her. I will say o was not happy to hear that one doctor comes by for the whole hall only two times per week. I think there is a better way to give family information about her health condition. As with all nursing room floors, each patient needs their own advocate and I know in this situation her son is unconcerned. Overall, I think the place is good for healthier seniors who can't live at home any longer. Also, coup,es can have an apartment together. Also there is an Alzheimer's unit as well.
---
Ajon0516
November 26, 2011
I visited this facility
The Alzheimer's Unit smells! There's never any employees on the floor. They're always in the dining room eating and talking. My Grandmother recently was admitted to the hospital with pneumonia. While there, the hospital staff cut her medication dosage in half. It was amazing the difference in her cognition! I actually saw glimpses of the vibrant, funny Granny I used to know! The Windsor Point staff had purposefully overmedicated my Granny so as not to have to deal with her! Every time I'd go see her at Windsor Point she was listless and lethargic, non interactive and zoned out... One day in the hospital, and she's 1,000% better! I only wish I'd caught this level of criminal negligence sooner! Whatever you do, steer clear of this place!!!
---
---
Windsor Point is a continuing care retirement community in Fuquay Varina, NC that offers housing options for currently healthy people who want to secure their healthcare plan throughout the aging process. Contact Windsor Point for more details on CCRC housing and rates.
Location of Windsor Point
---
Request Info
Get full access to reviews, cost information, and amenities