The Village at The Woodlands Waterway
Claim 2323 Lake Robbins Drive, The Woodlands, TX, 77380
Caring.com Listing
Talk to a Family Advisor: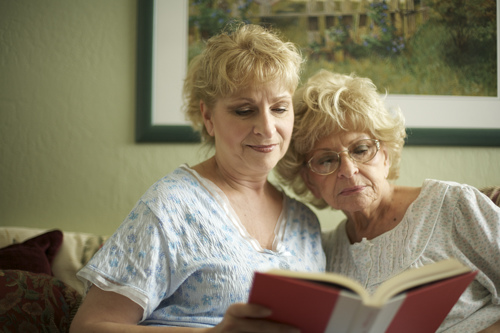 Top nearby Assisted Living Facilities
Reviews of The Village at The Woodlands Waterway
---
May141876
April 14, 2017
I am a friend or relative of a current/past resident
Mom moved in at The Village at The Woodlands Waterway yesterday, and it is absolutely beautiful. It's got every amenity in a great location with a lot of activities and a very attentive team. They have a long list of activities every day and weekly like outings and going to museums and movies, Bible studies, and exercise classes.
Provider Response
Thank you for your review; we appreciate your confidence in us and are so glad that your mom is enjoying her new home! Please don't hesitate to reach out to our Executive Director with any additional input.
---
Denise251275
April 10, 2017
I visited this facility
We are moving my mother-in-law into the Village at the Woodlands Waterway tomorrow. It's very clean and didn't smell, which is a big thing. The hallways are really wide, and they have a lot of things for the residents to do. It is really close to the Woodlands Mall and is on the trolley line, which is a big thing. The best thing is it is two minutes from my husband, so it is very convenient to visit from his work place. The food is good. One concern of my mother-in-law is that the food is good. We had a great lunch there. She has a washer and dryer in her room.
Provider Response
Thank you for your review; we appreciate your confidence in us! Our goal is to provide the best possible care for our residents and we'll do all we can to help your mother-in-law feel at home with us.
---
be wary
February 16, 2017
I am a friend or relative of a current/past resident
Don't let the pretty interior and nice location make you think the assisted living or memory care caregiving providers and food will be as good. Caregivers in the AL and Memory Care are poorly trained and spend more time visiting with each other than the residents. Uncertified personnel distributed meds in Memory Care. According to the nurse who only works 9-5, this facility is not licensed to have a defibrillator. Unless you don't really need any personal assistance with bathing or transfers and can distribute your own medicine; and, if you can tolerate the inconsistency of the quality of meals served, this is not a good choice. Oh, and many residents went months without hot water. Hopefully, this problem has been corrected.
---
Dwaine W
November 26, 2016
I visited this facility
The Village was a nice place, the rooms were nice, but it's not a very big place, and there's not really anything on the premises for my mom to go outside. The rooms were more of an apartment type. The staff was awesome, very friendly, very pleasant to speak with, and very accommodating.
---
Qwerty44
October 12, 2016
Other
This place is horrible! I wouldn't even let my parents live there. Caregivers leave residents wet and/or not even shower them. The minute you walk though the doors on the 3rd floor it smells horribly, strong odor of urine, hence what I previously said. Facility should be shut down!
Provider Response
We were disappointed to learn you did not have a positive experience at The Village at the WOODLANDS Waterway. Providing best-in-class care for our residents is our priority, and we would appreciate the opportunity to learn more about your experience. Please feel free to reach out directly to our Executive Director, Shelli, at our community phone number. Thank you for your feedback.
---
Ginette1
February 16, 2016
I visited this facility
I visited The Village at The Woodlands. I picked this place because it was new and clean. It was close to a good shop. You could walk there, and you could also walk to the library. It was the best location. The staff was wonderful. They had everything you could think of. At the first of each month, they had books and lots of projects. If you wanted to go somewhere, they would take you there. It was very nice. It had a swimming pool that was not too deep and good for exercise. They had events after five if you wanted to have some wine or something. There was a library and a beauty shop. The facility was so clean. There was a place to walk on both sides of the facility. It was near a nice shopping center where there were a lot of boutiques and everything. The apartments had two bedrooms, a living room, and a balcony. The balcony was long but very narrow. We ate at the facility. The lady showed us the menu. We got what we had asked for. The food was warm, and it was delicious.
---
Richard113289950
September 30, 2015
I am/was a resident of this facility
I am in The Village. The facilities are fantastic; very new, very clean, and very well kept up. The personnel is close to perfect; everybody here is looking to help the people that live here. The staff's attitude is excellent; the food is very good. They have an indoor swimming pool more for doing aerobics than for swimming. They have a pool table and a gym. They set up trips for them to go on. We're going on a boat ride Saturday of this week. They're going to take them bowling. The shopping in this area is phenomenal. You can walk across the streets to the supermarket and to the dry cleaners, and we're walking distance to the mall. They have a concierge service here, so if you had doctor's appointments, they'll drive you over and pick you up. They have a bus service that comes right at the facility, and it takes people every 30 minutes to the mall.
---
Karla6
July 21, 2015
I am a friend or relative of a resident
We chose The Village at the Woodlands Waterway for my aunt. The place is excellent. I like the people and the atmosphere. They offer different activities from bingo to movies. We had a meal there when she moved in, and it's been very good.
---
Barbara108044950
June 20, 2015
I visited this facility
The Village at The Woodlands Waterway was way too pricey, and I was not allowed to have a car, but everything was beautiful there. The staff were very nice. The dining room was very beautiful with very comfortable chairs. You have a menu that you can choose from, and the staff waits on you. They have cards, bingo, a nice computer room, buses for shopping, a church that comes in, and they do your hair; they take care of everything.
Provider Response
Thank you for taking time from your busy schedule to post a review of our community. We are delighted that learn the you are pleased with the level of service we offer our residents and especially appreciate the comments regarding our Dining Services and staff. At the Village our residents are allowed to have their cars. Please give me call at 281-292-4600 anytime if you have any question having your car at the community. We work hard every day to deliver the best care to each and every one of our residents.
---
Robin46
April 30, 2015
I am a friend or relative of a resident
The Village is a beautiful residence, the food was really good, and the people that we talked to -- the residents -- were as nice as they could be. It was close to my sister. It was a well run and upbeat place. So far, I've been very pleased.
---
Kathleen49
January 09, 2015
I visited this facility
The Village was like a five star hotel. The common areas were elegant, and everything looked clean and inviting.
---
Caring100112550
January 06, 2015
I visited this facility
The Village at the Woodlands Waterway is the newest facility we saw. It is very expensive and very cold. It didn't have much decoration; it made me think of a hospital or an office building. Literally, the only thing that it had going for itself was the balcony that overlooks the waterway. But even the waterway hasn't been completed just yet. There were rooms for activities and that kind of thing. Their craft room was kind of like an employee's lunch break room for a small company. They are much pricier than everyone else. We were not impressed with them at all. They have a nice balcony in some of the apartments. The apartments were really small. There was no space for a washer and dryer. Basically what it had going for it was its location and it being new. They have huge wide halls that you walk down to get to the room. It was twice as wide as you need. The Village didn't feel like home at all.
---
Diane90480950
July 30, 2014
I visited this facility
The Village at the Woodlands Waterway also had balconies. They are like a high-rise, and the only thing they had available overlooked the HEB grocery store and that was not going to work. If you were facing the water, then it would be nice to be there. But the people were very nice.
---
Charles40
April 12, 2014
I visited this facility
I have come across Woodlands Waterway through Caring.com. This was an upscale facility. I like that it was modern. It only started in 2012, so it is really first-class. It is close to The Pavilion. It is also two blocks from a mall, which is one of the best malls in Houston. I noticed that they have shuttle buses for their residents. They were putting on a party the day we came over there, and it was really, really nice. It was fixed up nicely. The rooms were really, really nice. We saw a room that has a 9-foot ceiling and a bathroom. They even have two closets. Also they have a room that was 1050 square feet, and it was the size that I am looking for. The dining room and the food were also first-class.
---
Leah7
April 12, 2014
I visited this facility
I did visit The Village at the Woodlands Waterway, and this is a beautiful facility. It's brand new, but very expensive. It's a high rise building, and I knew my mother would not do well in that type of environment. It felt almost like an institution. The rooms that I saw, some of them were little on the small side, and it would make it difficult for my mother to navigate in the rooms with the power chair. The staff was very nice. When I went there, I only saw one activity going on, but I saw their calendar of events, which looked promising.
---
Charles36
March 27, 2014
I visited this facility
I visited The Village at The Woodlands Waterway. I didn't see the employees, but I talked to the sales manager and the director of the assisted living. They were very informative and well-educated. The rooms were very luxurious and very well made. I had lunch there, and food was very nice. They had all sorts of recreations and computer rooms. They also had a swimming pool.
---
Neil4
March 18, 2014
I visited this facility
The Village is a really nice facility. The place was clean, the people were friendly and it's in a good location. My father-in-law has been diagnosed with Alzheimer's and dementia though, and we were concerned about the high rise building. The staff was very nice and sweet.
---
caring1685
September 26, 2013
I visited this facility
We visited The Village and the place was clean. It was a high-rise building. What we didn't care for is that it seemed very institutional, but I would absolutely recommend this to others.
---
Sandra21
May 11, 2013
I visited this facility
The Village was incredible and immaculately clean. I think they opened up in September 2012, so it was a very new facility. What I liked about it was that they had separate sections for memory care and independent living on the same floor that I thought would be perfect. As well they provided a unit where both of my parents could stay together and my mother would still benefit from the memory care. It had more of an apartment feel that I think my father would like if he was there with her. The staff was extremely informative, and I was very impressed with those that I've met. They had activities that would fit my mother's artistic needs. It's also close to where I live. If my parents ended in the Woodlands, the Village would be my first choice. It had all the elements that both of them would have liked.
---
Looking for better care for my mom
March 20, 2013
I am a friend or relative of resident
The food has gotten bad the past year. The Executive Director is not able to resolve problems to my satisfaction. The shuttle left my mom for 2 hours at the doctors office and Oscar requested that I apologize to the driver rather than the driver apologizing to me.
---
chrisleanard
September 15, 2012
I am a friend or relative of resident
This place is horrible. The head lady Sherry, promises you the whole world and more and provides your mom with nothing. You pay sky high prices and they can not even employ more than 2 caregivers on the whole floor. How can 2 people take care of feeding, medicating, showering and activities for all of our family members. I've never met harder workers at this location. EVERY employee including the kitchen is over worked. When I confronted the corporate location about this matter they said they would investigate and when they got back to me they said that this was not a legal issue. There is neglect because it takes more than two employees to run a floor. I am very disapointed because when I discussed this matter with the location the seemed upset at there care associates for not being able to "tolerate the floor." That was not what I was suggesting at all. I just want my family member to eat on time! She has to wait atleast 30 minutes every meal to get her food because the employees are running around trying to take care of everything. It is not any employees fault is is under staffing problem. I would not suggest this location to anyone. Sorry for the dissapointment.
---
commercesd
June 03, 2012
I visited this facility
The Village at the Woodlands Waterway assisted living facility in Texas was one of the places we saw while looking in the region for my brother's friend. The property is in a very convenient location for the family to visit. The waterfront lifestyle is very appealing and we could see that the residents were quite content in this environment. The forest was a nice backdrop which added to the tranquil and peaceful atmosphere. The facility had more of a resort feel than a senior living facility. The fitness center had an indoor pool and very well maintained equipment. They also offer daily exercise classes and the residents may safely navigate the lovely, well kept grounds easily each day. The formal library was quite impressive, with many good books and plenty of comfortable seating. The large living room was also very stately, yet still quaint as what you might find in a nice hotel. There was also a good sized billiards room and a computer center. The convenience store and salon services were also very convenient. The meal menus all had healthy food options for all kinds of diets. The dining room was quite nice, with plenty of space. The food we saw looked and smelled delicious - like what could be found in an upscale restaurant. Healthy snacks are offered all day and into the evening, as well as whenever residents request them. The safety of the residents is assured with an emergency call system in each private residence. The living spaces were generous, with several different floor plans available. Each unit included kitchens, plenty of closet space, nice sized bedrooms and ample storage space. The high ceilings and granite countertops added lovely touches to each suite. The private spaces also included safety features in the bathrooms. The many planned activities feature everything from book readings and discussions to the arts, for museums, galleries, film and theater. The residents are taken to many interesting events in the Miami region -- to take advantage of the vast cultural diversity. This is an extraordinarily well designed, full service senior community with exceptionally attentive staff -- and we could see how anyone would really enjoy living here. Everything one might need was located right there.
---
L. Jackson, MD
May 03, 2012
I am a friend or relative of a resident
I toured The Village at the Woodlands Waterway in anticipation of recommending the facility to prospective patients. As a family medicine physcian, I frequently tour facilities to make the best reommendation to my patients. I found the Village at the Woodlands Waterway to be a beautiful, well-maintained facility. I was very impressed with the staff. I was promptly greeted the moment I entered the facility and was given a delightful tour by a very happy nurse who was obviously delighted to work at the Village. One thing that really impressed me was how often she greeted the residents by their name. Unfortunately, I've noticed a disturbing and sad trend of anonymity among residents in assisted-living facilities. Not here. Multiple patients were greeted by Mr. and Ms. several times. The menu and setting of the cafeteria was amazing. It was reminenscent of a casual restarant. Residents had a choice of items and were promptly assisted by the courteous staff. I will recommend the Village at the Woodlands Waterway without hesitation.
---
About The Village at The Woodlands Waterway
---
The Village at The Woodlands Waterway is an assisted living facility in The Woodlands, TX that offers residents independent living options and daily support services. Contact The Village at The Woodlands Waterway for more details on housing, services, and rates.
Features of The Village at The Woodlands Waterway
---
Costs
Fee Structure Extra

We Offer A Month To Month Rental
Room and housing options
1-bedroom apartments
2-bedroom apartments
Companion Suites

We Offer Companion Suites

Studio Apartments
General
Minimum Age

60

Pets

Small Pets Allowed
Licenses
State Licenses

142693, 103503
Location of The Village at The Woodlands Waterway
---
Request Info
Get full access to reviews, cost information, and amenities