Cedar Crest
1 Cedar Crest Village Drive, Pompton Plains, NJ, 07444
Talk to a Family Advisor: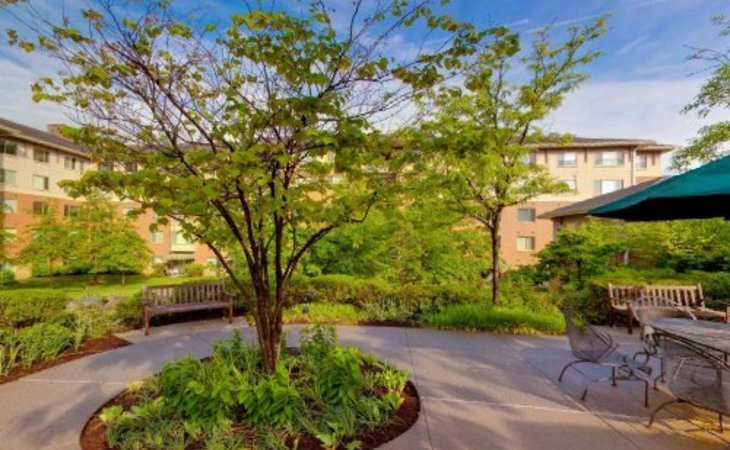 Top nearby Assisted Living Facilities
Reviews of Cedar Crest
---
Michelle376055
September 11, 2016
I visited this facility
We liked Cedar Crest, andwe were treated very nicely, we were shown a couple of units, and they picked out a unit. The staff was helping them move and set things up. I think things are OKK. They actually had a lot going there, which I thought was pretty impressive.
---
A Happy Visitor
December 29, 2015
I visited this facility
We visited Cedar Crest and had an excellent tour. It is a very large place, and because it is so large, they're able to keep their prices down a bit, so they were more reasonable from my perspective. They have very strict security. I absolutely recommend this facility. The staff was superb.
---
Caring106474550
February 21, 2015
I visited this facility
She closed the book and told me I couldn't afford to come there at Cedar Crest. They said that people save their whole life to come there. Then she said to try a certain nursing home. I did try that and they also told me I couldn't afford it because I would have to have everybody on Medicaid to go there. My experience has been very disappointing and lackluster. The visit was fine, but you just get thrown out knowing you got the five cent tour. I didn't see the rooms or apartment because they didn't let me even look at anything. I went into an office, and that is far as I got before they asked me to leave. It was frustrating.
---
Barbara104303350
January 13, 2015
I visited this facility
The staff at Cedar Crest was very friendly and very helpful. The rooms are very lovely. I have tried eating there, and the food was very good. The dining room is lovely as well. I wasn't able to observe any activities during the visit but there were many. I was impressed by the number of community buildings. It is quite a large community. I am impressed by the number of building devoted to activities and restaurants for this very large senior living facility.
---
Jean94901450
November 29, 2014
I visited this facility
Cedar Crest was like a city, and you can pick from the apartments; you buy that, and then pay a monthly maintenance. They have a choice of restaurants and everything there. They have a swimming pool and a theater with at least 250 seats, and they have gyms and shows. It was entirely different. The buildings were about five stories high, and it was about six big buildings with thousands of people. But it was quite expensive, and you can move up if you needed more assistance or to the nursing home, and then the price increases. It was very, very large with three different centers of activity. It was right off the highway. You get a kitchen, a living room, and a dining room; it's all different models, but you buy them. There was a lot of things for the activities. They have trips, and they'd take you to the city to go to shows locally or go to the movie theaters. They have buses to take you shopping, and they have restaurants that you can choose from. You get two meals a day, and you can choose which two of the three meals you want. They have doctors and nurses on the staff, and they have a beauty parlor, little general stores, and a post office. The staff was very informative and very professional. The only reason I wouldn't want to be there is because to me it was a bit too large and a little farther away from my family.
---
Caring83961750
May 20, 2014
I visited this facility
Cedar Crest was recommended to us because we knew other people who had been there. We didn't like it at all because it was way too big. It was very costly, and we had to pay extra for someone to come and help us. I thought the girl who interviewed us couldn't be bothered. We were very disappointed with the way she handled us and my uncle. She was very condescending to him. She just dismissed his questions and talked to us like he wasn't there. We were not very impressed with her.
---
Dylan07512
November 07, 2012
I am a friend or relative of a resident
I was quiet impressed upon our family visit to the Cedar Crest Village in Pompton Plains, NJ. The apartments are extremely large with full view from the apartment windows with great sun light. The facility is extremely large and requires careful review of signs to navigate the area. According to the resident , when she fell, she was able to call for immediate help, and her medical team is on site. She enjoys the recreation rooms, the great meals and the beauty spa that is open to all residents. The facility seems like a self-containing village and was extremely clean. The meal was delightful although very expensive in my opinion.
---
Cnfla
July 06, 2012
I am a friend or relative of a resident
My family member was a patient there. Overall, the facility is clean and well kept and the patients were generally well cared for. The rooms are spacious and private. The quality of food was good, however special dietary needs for those with diabetes or low salt diet orders were never kept up (at least not when I was there). The staff were all extremely nice and cared very much for the patients, however we did have one incident with theft from a staff member that was never resolved. The vast majority of patients in this facility have some form of dementia. So while there are plenty of social activities, there are few patients with it enough for real socialization. For people that are loners this is a pleasant facility, however for someone more social their needs would not be met.
---
mmccan04
July 06, 2012
I am a friend or relative of a resident
This partciular assisted living provider, though I am unfamiliar with many others, is all my family and my grandmother could ever ask for. There are so many friendly staff members as well as welcoming residents that have made my grandmother's transition seamless. I was especially impressed with the dining set-up and the movie theater. I have yet to find something with the facility that I do not like and I would recommend it to anyone who is looking for a safe and lively home for their loved one to move into. My grandmother has more friends than she has ever had, and is involved with more enriching activities than I could have even thought of. Cedar Crest in Pompton Plains is an outstanding living facility for elderly people.
---
des512
June 30, 2012
I am a friend or relative of a resident
I rated these facilities 4 out of 5 stars. I was pleasantly surprised with the Renaissance Gardens facility, as this was the first assisted living home I had ever visited. I was imagining a dreary, worn down place, but in fact it was vibrant and cheerful. The area was wonderful, with a good clean feeling about the place. The staff were pleasant and talked to my grandmother using her first name, which I (and she!) thought was friendly and inviting. I personally did not eat anything while I was there, but my grandma assures me that the food is quite tasty! What I thought was best about Renaissance Gardens was that my grandma seemed to enjoy it greatly. She introduced me to some friends she made, they meet and chat, as well as play bridge. Bridge is one of my grandma's favorite games and I am pleased to see that she can enjoy herself to the fullest at Renaissance Gardens. I would recommend these facilities to anyone looking for an assisted living facility.
---
Laura F1
June 23, 2012
I am/was a resident of this facility
Instead of my getting an apartment and then in a few years needing to move again I decided to move to a 3 tier independent living to nursing home facility. This way I can still have all of the space I need now that I am fully functional and as I age I can move into the assisted living and nursing home end of the facility. I am very happy with this facility. I am so happy that I moved here.
---
creakyhinges
April 14, 2012
I visited this facility
The Cedar Crest Assisted Living facility is connected to a senior living complex of independently living residents. It is extremely convenient for those couples that are living independently and then have one person need more support. It is a nice looking facility too. It did not have lingering unpleasant smells.
---
---
North Jersey assisted living residents at Renaissance Gardens enjoy the comfort and dignity of a private apartment, where you or your loved one can feel safe, secure and independent.

You're welcome to bring your favorite furniture and decorate your apartment any way you choose. Unlike other North Jersey assisted living providers, Renaissance Gardens keeps you in control of your life.

Our assisted living program is ideal for those in generally good health, but who need extra assistance with the tasks of daily living, like meal preparation and medication management. Plus, our North Jersey assisted living residents enjoy all the benefits of the greater Cedar Crest campus, including hundreds of activities and amenities.
Request Info
Get full access to reviews, cost information, and amenities