The Oaks of Athens
490 Kathwood Drive, Athens, GA, 30607
Talk to a Family Advisor: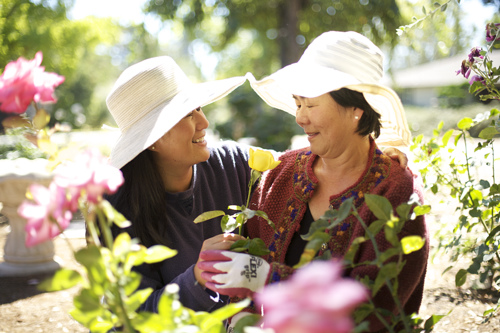 Reviews of The Oaks of Athens
---
patientfam
February 09, 2017
I visited this facility
Compared to hospital, care is VERY sub par.. Overall nursing on 1st was good; however, 3rd shift and weekends care was severely lacking. ALWAYS short staffed on weekends for all positions. Good CNA care was spotty at best; some had extreme poor people skills. Not enough attention given to patients. Would not want my loved one here if they were not able to help care for themselves.
---
Disgusted 01
January 01, 2017
Other
Beautiful building but the care is next to none, call lights and bed alarms go unanswered, meds not given correctly, rooms not cleaned and linens changed properly. Understaffed and very rude when they do show up!
---
PatientFamily
December 06, 2016
I am a friend or relative of a current/past resident
Beautiful facility but unbelievably poorly managed. Phones don't answer, no response to emails, basic care protocols not followed. Mother-in-law fell from her bed, head black and blue, elbow lacerated -- no xrays. We visit and ask for xrays. Takes 24 hours and five phone calls to get xrays after request. Then to emergency room at ARMC -- 7 days after the fall. Returned to Oaks, no preventative measures taken even after meeting requesting them. She falls from her bed again. Pneumonia unresponsive to oral antibiotics. IV antibiotics can't be maintained by staff -- call EMT then send to emergency room. When ARMC prepares to send her back, they cannot notify the Oaks after trying for over 40 minutes. Phone won't answer. Nightmare to have a loved one at The Oaks. We requested current medications after fall, given outdated list, two requests later, we still don't have a current list of meds since fall (she is in a sedated state until mid afternoon and has had two drug reactions/interactions, and dosage issues). The manager accused my wife of representing herself as a pharmacist to get a call through on the day her mother was sent to ER for IV maintenance and was hallucinating from a drug reaction. Not true, but is that what one has to do? These examples are a few of many care nightmares at The Oaks.
---
jeleclekat
November 24, 2016
I am a friend or relative of a current/past resident
I would never recommend this place to anyone. Just TWO days after being admitted to the rehab area, he was rushed back to Athens Regional because his urine catheter got pulled out after getting stuck on a door.causing a lot of internal trauma. He was on blood thinner which sure didn't help the bleeding. The place was awful from the start.starting with the evening CNAs Very long response time on call. It took 20 minutes for a nurse to come when we had to make out first nurse call. Upon his discharge he will not be going back. I was told it would be $200 daily to hold his room. DUH,, I can rent a nice hotel room for that.
---
Karen863337
November 21, 2016
I am/was a resident of this facility
When I first got out of the hospital, I went to a place called The Oaks. It was very nice rehab facility. It was expensive, but they were good physical therapists. The nurses and the staff were friendly. I just couldn't afford to stay longer. The rehab and the physical therapists were excellent. They worked hard. They have a pool, and if you need to go to doctor's appointment, they would pay for the ride.
---
JKFDFD
November 18, 2016
I am a friend or relative of a current/past resident
My Grandmother is a current resident and I pray everyday that she will be discharged from rehab to go back home where she is comfortable. Rehab facility and staff are wonderful. CNA's are short staffed. Call lights don't get answered and my grandmother was ignored and the door was closed by a staff member when she was calling for help. My mother has had to stay over night for a week to take care of her. I would never recommend The Oaks to anyone and I hope others get proper care somewhere else.
---
What you should know
October 16, 2016
I am a friend or relative of a current/past resident
Good setup for rehab. Not good if you have a family member with dementia or dietary restrictions. Not enough CNA's to cover needs of residents with limited mobility and function. Rooms allow some privacy and grounds and facility appear to be well maintained. The bottom line is staffing. The people who help the most are stretched thin... Communication isn't very good. You will have to ask questions to stay informed. Good environment if you are just seeking rehab and can look out for yourself. Not so good if you need a skilled nursing facility.
---
Catlovers4me
May 11, 2016
I am/was a resident of this facility
I went to The Oaks of Athens for rehab. My stay at was good. I had a beautiful view outside my window. It was setup like a hotel, so it's very, very nice, but I think they need more staff to accommodate everybody's needs. The food was excellent.
---
Diego2
February 05, 2016
I am a friend or relative of resident
I stayed at the Oaks with a family member for two weeks. The facility is well designed, attractive and comfortable. But I was very disappointed that the quality of medical care was well below what we had just experienced at Athens Regional. Their communications with our doctors was incomplete from the start, a time at which accuracy may be critical. And on a holiday one of the nurses was unable to contact their own staff doctor. Our family GP was out of the loop. Worst of all, after many days of physical therapy the patient developed potentially fatal blood clots in both legs. How can this happen during rehabilitation by trained professionals?
---
littlebit1121
October 27, 2015
I am/was a resident of this facility
My mother was there for a while all the nurses and staff become like your family I read the reviews and all I can say is everyone has an opinion my mother passed away and they were right there doing everything could thank you to The Oaks of Athens,Ga.
---
Nancyhern57
October 25, 2015
I am a friend or relative of resident
My mother was there for 5 days in August. Intentional negligence, medication errors not reported, unsafe measures were only a portion of our problems. We reported to the nursing director after other reports had not been followed up on or communicated. We chose to leave after 5 days as my mother did not feel safe. A written report of errors was left with the administration and a complaint filed with the state. Huge problems with short and unqualified staffing from the top down. Physical therapy was decent but all the bells and whistles out there do not make up for the lack of care.
---
George meeks
September 09, 2015
I am/was a resident of this facility
I have been at The Oaks for A couple weeks now Following a hip replacement. I am impressed With The medical staff Specifically The therapist I have worked with. I am Glad I did not Make the decision To come to the Oaks Based solely On these reviews BecauseMy stay here Has been Enjoyable And Comfortable. The management Has worked Expeditiously To help resolve Any problems I've had And Everyone Here Has made me feel Like family. I would recommend The Oaks To Anyone needing Therapy, Quality healthcare, Or just a home away from home.I think That the facility Is beautiful And the staff Are great!
---
Mia James
August 30, 2015
I visited this facility
The oaks of Athens is the worst nursing home in Athens poor to no management,can't keep nursing due to no nursing leadership,administration is not competent.The only manageable department is the therapy department.Always remember that what looks good is not always good.Fancy building poor service pets aren't safe at the oaks
---
Ghr_34
July 31, 2015
I am a friend or relative of resident
This place was just plain awful. The staff was rude, unqualified, and distracted. I do not recommend this facility!
---
DLB4884
July 01, 2015
I am a friend or relative of resident
The new multi-million dollar facility is beautiful the quality of care is less than a one; they are so under staff you can never locate a nurse. My mama had a bad cough they said they were giving her musinex, two days later she was worse, and they said oh she was getting musinex but she hasn't had any, then I'm told she had some but they forgot to write it down! The doctor was called, x-rays done she had pneumonia!!! Anti-biotic were given to her and she was better. A week later she is so week and sick she can hardly hold her head up and the ladies in the cafeteria that sit at her table said your mama is sick you need to get her out before they kill her, they are not taking care of her. One nurse said she had been sick 2 days the next morning I'm told by another nurse 5 days, I've ask 3 times for them to check her a UTI and 15 hours later they still have not tested her! DO NOT CHOOSE THIS FACULITY!!!! The beauty is only superficial; a well staff facility with employees that love the elderly is what you are looking for.
---
Worrisome situation
June 17, 2015
I am a friend or relative of resident
Overall The Oaks was understaffed and terribly managed. The food service was abissmal from the process of selection of meals to the poor delivery... Rarely delivered what was ordered and never hot. PT and OT were rofessionals and my dad did show progress in mobility. Nursing care was sparce due to too many patients per nurse/nurse assistant. A family member had to stay 24 hours a day to ensure safety and attend to personal care needs. Would NOT recommend this beautiful but poorly run facility.
---
D. A. Salinas
May 25, 2015
I am a friend or relative of resident
My Mother has CHF with the right Diet and care she can live a normal life. Well after arriving here in stable condition for rehabilation. She actually became worse. She swollen up so big she couldn't even bend her legs. I. Stayed with her for a few hours and noticed a lot about this place. I ate the same thing my Mom did. PLEASE DO NOT PUT YOUR LOVE ONE HERE!!!!!!!! She was served salt filled food. Ice cream for her Diabetes. The DIRECTOR OF NURSING L I E D. to me about her Doctor. She said she called him and that he would be there in the morning. He didn't show up. I called his office and he didn't even know she was in there. I told him her condition and he was there 7:00 am removing her from the Oak. She was told by the nursing staff to pee in the bed three times and then we will come change you. My Mom was walking the day before. She was so doped up we couldn't understand what she was saying. The night before she left. I called the Nurse attending her about the way she was being treated because she called me and complained. The nurse said she apologized to my Mom and said it would not happen again. Well my Mom calling me would not happen again. The battery was removed from her cell phone. Her Doctor removed that morning and she will never go back there. Three days later she is doing so much better she can walk again and is talking normal and can breath. They almost killed her. BEWARE. BEWARE BEWARE. A SHINY penny isn't always Shiney.
---
georgiacat
May 19, 2015
I am a friend or relative of resident
Horrified by the 'quality' of 'care' here. Blood stained sheets that aren't changed for a week, urine on the bathroom floor that doesn't get mopped up, and leaving patients in days-old clothing with urine stains are just some of the issues. Staff never find the time to take phone calls or call back after multiple messages. There's no organization or communication, either. Totally shocked, disgusted and this facility is in violation of numerous state standards. Don't let the nice buildings or landscaping fool you.
---
NannyT
May 17, 2015
I am a friend or relative of resident
I recently had a relative that was at the Oaks for rehab. During his stay there, his health severely declined in less than 2 weeks. The care he received was not up to standards. During several visits, he stated that he was being mistreated. He said, "I am an old man, and they shouldn't treat me this way." I brought it to their attention that he needed a doctor to look at him. After getting attention from a doctor, he was taken to the hospital where he was admitted with severe CHF. He had two bedsores that are now being treated. The Oaks need to pay closer attention to their patients and more qualified staff need to be hired to take care of their aging clients. This nursing home is getting paid for patient care and the patients are not getting it the way they should. If my relative had not been sent to the hospital when he did, he would not be with us now. To anyone who is considering the Oaks for their loved ones, please think about it in great depth. My relative will not be going back. The outside hides what is going on inside.
---
Gabby23
May 12, 2015
I am a friend or relative of resident
The oaks may be a beautiful and friendly place but that is all. If you are there just for rehab after minor surgery and you have no other health issues you might be ok. However, you have better have family members in there daily. The care is substandard and the nurses are unqualified due to having only a two year degree. When my father was there his conditioned worsened drastically within a few hours and they were unconcerned and would have let him slip into a comma had we not been there and had him moved immediately to a hospital. It is like most other nursing homes you put people there to die. We expected more from this place. Meals were hours late. My father was not turned or moved for 2 days. There is no communication among the staff and they don't even read the orders or info on the patients.
---
Betty boup
April 13, 2015
I am/was a resident of this facility
The facility is very nice and well appointed. I loved the large and comfortable room with the bathroom designed specifically for handicap use. The staff were unfailingly nice and made efforts to provide the necessary care even though---and this seems universal in care facilities---they were somewhat understaffed. I always received care, just not always as timely as I might have wished. I thought the food was very nice with choices for each meal. There was also an option of eating in the lovely dining room or in ones room. The physical therapy seemed to be more than adequate ; the PT room was nicely laid out with modern equipment. The discharge process was a bit confusing and slow but did proceed with the needed equipment - wheelchair- sent home with me. Overall I would definitely recommend The Oaks to anyone needing after hospital care. I was there over 2 wks and it was a positive experience. I doubt that there is a better facility anywhere near Athens.
---
mhrabitsch
January 20, 2015
I am a friend or relative of resident
Lovely place and my mother is making progress nicely but it's been 2 days and no one has returned my call concerning care plans or specific information I've requested. Night coverage meets federal requirements but can be a little slow to respond.
---
kalenza
December 25, 2014
I am/was a resident of this facility
I lived at The Oaks for 6 weeks for Physical Therapy and that department on a scale of 1 to 10 they are a 12. The only problem I had with The Oaks was they didn't have enough employee to attend to the residents in a timely manner.
---
Cch10
December 20, 2014
I visited this facility
Food is always cold by time it gets to my room. The physical therapist are very good. Providers are nice. I don't think they have enough help.
---
---
The Oaks of Athens is a skilled nursing care and rehabilitation community in Athens, Georgia The 90,000-square-foot facility was built in 2013 and is outfitted with a wide range of modern amenities. The Oaks is located just minutes from downtown Athens and features assisted living condominiums, custom-built homes, and care options for memory support.
The Oaks offers a full range of services with the goal of helping residents regain their full capacity of independence and health. These services include rehabilitation therapy, skilled nursing, intravenous therapy, and sub-acute care, along with respite care and hospice care.
PRICING
Daily costs for semi-private rooms at The Oaks are $120, while private rooms run almost double that, at $228 per day. Yearly costs for semi-private rooms start around $44,000.
CARE OPTIONS
The Oaks offers both short and long-term care options, with a focus on rehabilitation for its short-term stay residents including skilled nursing and the most advanced rehabilitation facilities available. For long-term residents, the focus is on maintaining health as part of a vibrant community with many activities available. This facility provides everything that short-term rehab patients need to return to independence after an injury or operation, along with the option for longer stays if independent living is no longer a safe or desirable option.
The Oaks of Athens is a well-rated, modern facility that serves the Athens area with the most advanced equipment to serve its short-term and long-term residents. As it continues to grow and expand into assisted living and custom home development, services for residents will also expand. For now, it is one of the best options available in the Athens area for rehabilitation treatment, as well as long-term care.
AMENITIES AND ACTIVITIES
The Oaks is designed to give residents all of the comforts of home, plus a variety of entertainment options in addition to advanced treatment facilities. The community has four dining options with restaurant-style service, two movie theaters, a library, coffee shop, and Internet café. There's also an on-site barber and beauty salon and a chapel.
Features of The Oaks of Athens
---
Medicare (ratings last updated: 06/16/17)
Health:
Overall:
Quality:
Staff:
Medicare Provider Number: 115419
Ownership Type:

For Profit Corporation

Date Certified:

05/01/2017
Location of The Oaks of Athens
---
Top Cities for Assisted Living
---
Request Info
Get full access to reviews, cost information, and amenities