Brookdale River Valley Tualatin
19200 SW 65th Avenue, Tualatin, OR, 97062
Talk to a Family Advisor: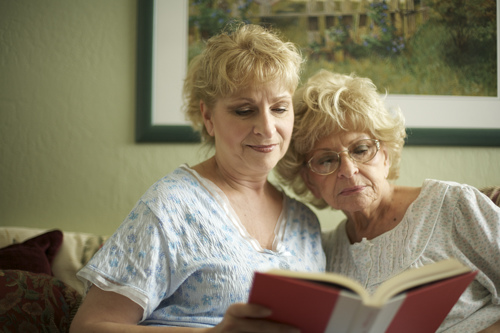 Top nearby Assisted Living Facilities
Reviews of Brookdale River Valley Tualatin
---
Carol155552
November 07, 2016
I am a friend or relative of a current/past resident
We had a good experience at Brookdale; it's an older facility, but everybody is very friendly and my mom seems to be getting alone fine. She seems to be acclimating very well. They have activities like arts, game nights, movie nights, and tours.
---
CarolIIHOV
May 11, 2016
I visited this facility
I liked Brookdale River Valley Tualatin a lot. It was very nice and felt good. The staff was very pleasant and informative. It seemed like they had a lot of things for the residents to do. There were three different types of rooms that all looked nice.
---
RPPOTEU
May 11, 2016
I am a friend or relative of a resident
My dad is in Brookdale River Valley. The staff give like a 110%. They are unbelievable. The living quarters are efficient, but the dining room is extremely nice. My dad enjoys going there. I did not eat the food myself, but he says he likes it and that's all that really matters.
---
Kim T.
March 27, 2016
I am a friend or relative of a resident
My mother has been settled in at Brookdale River Valley since August. It's very friendly and family-oriented, so Mom is very comfortable and likes it there. They have musicians come once in a while and do little concerts, which she likes, and some basic exercising or walking that she gets involved in. You can walk in and get comfortable there. The residents are always mingling around and Mom is usually socializing quite a bit, which she didn't do before, and it's very nice. She likes the food. I think she would like a little more variety, but she's eating better than she did when she was living alone.
---
Caring Relative2211
February 29, 2016
I am a friend or relative of a resident
My mom is in Brookdale. I like that the rooms are large. I like all the activities that they have There is a lot of interaction. I also like the fact that they are offered choice in their meals. I like that it is so bright and lively. She is in a private room and it is very adequate.
They have games, exercise and singing. They all eat together and they do a lot of things together like crafts.
---
Simon2
February 22, 2016
I visited this facility
We visited Brookdale River Valley Tualatin. It seemed very clean and well run. It was aesthetically pleasing with the kind of atmosphere that reminded me more of a resort. It was just very positive. Their rooms were adequate. The big draw was the ambience of the campus. It seemed very peaceful. The staff seemed to be getting along and wanting to be helpful. They had a whole range of activities for the memory care program, like exercises, group activities, singing, and yoga. They have stimulating things for the folks. We decided to go with them when they have a vacancy.
---
Don116654850
November 30, 2015
I visited this facility
The visit at Brookdale River Valley Tualatin was very nice, but they didn't have a large apartment available for my wife and me. They don't have a memory care, which is one of the services we were anticipating in the future. They have a recreational room. We had lunch, and the food was lovely, but most of the residents were medical cases because they brought one guy to lunch in a gurney while we were there.
---
Tana2
June 13, 2015
I visited this facility
The staff who assisted us at Brookdale wasn't very knowledgeable, so the tour was not really very positive. The rooms were very dated, but it was clean and spacious. The dining room seemed to be very pleasant and nice. The price and the proximity to medical facilities really impressed me, and they had game areas, a library, and outings.
Provider Response
We apologize that your tour of Brookdale River Valley Tualatin did not meet all of your expectations. Please be assured our staff is continuously committed to providing the highest-quality service and care for each resident and we will review and share your feedback with our management team.
---
Deb28
June 01, 2015
I visited this facility
Brookdale River Valley Tualatin (Formerly Emeritus at River Valley) was nice. I like the place, and I like the staff, but the staffing ratio wasn't as good.
Provider Response
Thank you for taking the time to share your feedback. Please be assured our staff is committed to providing the highest quality care to each resident and our staffing ratio is in compliance with state regulations.
---
Bill106716850
May 06, 2015
I visited this facility
Brookdale seemed alright, but it was a little institutional for me. It looked clean, and there was stuff to do. The one drawback is if one person has Alzheimer's and the other one doesn't, they do not keep them together which means you have to pay double. The rooms were fine.
---
-----believe
April 21, 2015
I am a friend or relative of resident
My Mom lived at Brookdale River Valley Tualatin for over 6 years. Our family always felt at home while visiting Mom. We used the 3rd floor pool table/theater area for our family gatherings. The facility is clean and very comfortable. The staff are easy to talk with and very helpful. The other residents are very friendly. It was always good to be there at lunch time when I could help Mom with her meals. The location is very convenient since it is right off I-5 at the Tualatin Exit. In the warmer weather it is pleasant to sit outside in the front of the building and visit with the residents while watching all the comings and goings. I have joined in some of the activities, especially enjoyed when they would have special music in the piano room. It was so nice to have the bus to transport my Mom to her doctor appointments. My Mom just recently passed away at River Valley, she will be missed by her family. I will miss the friends I have made at Brookdale River Valley Tualatin. Thank you to all the staff for taking wonderful and loving care of my Mom.
---
Concerned Family !
March 24, 2015
I am a friend or relative of resident
The staff that are suppose to be assisting my mother to make sure she is wearing clean clothes each day, and I have caught that she is in the same clothes for 3-4 days. After bringing this to their attention, I still caught that she was in the same clothes for 3 days. They were suppose to be changing her sheets, she has been there for over one month, and I have been the only one who has changed her sheets. They were suppose to wash her clothes, and I had to tell them that it was over 1 week and her clothes were not washed. They were suppose to walk her around to introduce her at the activities for the first couple of weeks. That only happened on the first day. The shelf in the bathroom fell off when we set something on it and it still hasn't been replaced. Think twice before moving here.
Provider Response
We appreciate you taking the time to share your concerns and hope you will call us at 877-400-5296 or email us at familyconnection@brookdale.com to discuss them in greater detail.
---
Alexis3
January 23, 2015
I visited this facility
I thought Brookdale River Valley was very nice, but my mother needed more care than that. I liked it. The staff seemed to be accommodating.
---
Caring101720850
November 14, 2014
I am a friend or relative of a resident
My mom was at Emeritus at River Valley. I'll give this facility a 1 star because they have very unprofessional staff. The facility is minimal. I think they need to have new staff.
Provider Response
We deeply regret that we were unable to meet all of your expectations. We want to thank you for your feedback and please know it will be reviewed and used to better serve our residents and their families in the future.
---
Lovely Lady4
October 30, 2014
I am a friend or relative of a resident
We did go to Emeritus because it had the memory-care side, and it's bigger. They have quite a few residents. My brother sees mom every week or two, and she seems to be clean. I want her hair washed a week minimum, but I think that it's being done and my brother is not complaining of her smelling. They are washing her garments and her beddings. They are assisting her to make sure she is showering and not just taking a wash cloth and cleaning up. I'll know by looking at her clothes, smelling her, and just checking out her closet how clean her items are and how well she is being taken care of. I'm feeling really good about it.
She's in a super nice facility. It is close to the freeway, but it is beautiful. There's green grass. There are several patios to sit on, and they all look out on a big lawn with big trees in the back of the lawn and it runs along the Tualatin River. They have potted flowers. They have an actual room for viewing movies with chairs next to each other that are very soft and a big TV screen. They have a special music room with a piano for people that come and play. They have a library outside in my mom's room. There are billiards, a pool table and card tables. There's a really nice big dining room, and that looks out on the back patio.
I know it's clean, but the carpet is older and if they recarpet it, it would look so much better. It has more of a drab look simply because of the carpet. Everything was spic and span from the first time I saw it when they moved her in. Having seen the food twice, it does not look like plain old cafeteria food. The kitchen staff in the memory-care side looks like they hated their jobs and the people who have Alzheimer's and dementia looked totally out of it. They have blank stares on their face.
---
ChrisandJudy
October 06, 2014
I am a friend or relative of resident
My dad was only at river Valley a short time before he passed. he felt the care was very good, the people very nice. They were very fair with the costs and refunds , above and beyond in that regard
---
Terry36
September 08, 2014
I am a friend or relative of a resident
My dad is at Emeritus at River Valley. What I like best about it is the fact that they have a memory care facility. The place is very nice and very clean. It is on a beautifully landscaped piece of property. It is well-staffed. It is right next door to a major hospital. There are only about six residents in the memory care unit. They are locked down, so they really don't have a lot of activities going on for them. Regarding food, I have been there at meal times and it looks like good food. My dad seems to clean his plate, so I guess it's good enough. The dining area is more cafeteria-style with large round tables so they can sit together. They get placemats and silverware at meal times, but the rest of the time the tables are cleared of and that's just for the safety of the residents primarily.
---
Caring82931550
June 10, 2014
I am a friend or relative of a resident
The rooms at Emeritus seem to be good. Sometimes, the staff seems pretty good. Sometimes, they seem like they're not too well involved with the care. They complain a lot. They were in a big hurry to get people in there, and it's been a lot of whining about this and that. The sanitation seems to be pretty good. It's an older facility that was remodeled.
I like its location. They offer a certain number of activities; I think there are a few trips. I have not really had that much exposure to very many of them, so I don't know if they're better or worse than other places. I just expected more for the money. They could improve on the housekeeping. They could spend a little more time on it. They go through once a week, and even with the higher levels of care, they don't seem like they do very much.
---
Caring78677550
February 28, 2014
I visited this facility
Basically we just went to Emeritus at River Valley for a visit. I talked to the lady about the facility and she was able to show some of the facilities that they have and that was about it. We were able to see the rooms and they looked fine. The bedroom apartment looked pretty large but the suite itself seemed quite small.
---
Caring347182
September 11, 2013
I visited this facility
I've heard about Emeritus at River Valley and it's close to my children so that's why I was interested in this place. It seemed that the environment and staff is very caring and I have a very good impression of the place. It was nice that they had a lot of open green space outside. They have exercise class. Their food was very nice. We were impressed with it. On the second floor, they had an outdoor area that was very large and the residents can plant some gardening plants if they wish. They have a lot of sitting areas and it was a very pleasant place to sit outside on a nice day. The only bad impression I had was the room itself. It needs to be updated, but the rest of the place was updated.
---
Tish2
March 27, 2013
I visited this facility
I liked the feeling of Emeritus when I went in. I like the environment. It seemed really light and bright and the people are friendly. I also like the location because it's close to I-5, so I can get to my father easily. I just had a genuine, good feeling when I went in. Dad went there November and he came back January. The staff were very helpful and friendly. When I had an issue, they were quick to addressed it. I felt they're interested in trying to alleviate my concerns.
---
lela1
July 24, 2012
I visited this facility
The place is really great. When we visited the place they are upgrading a lot in the facility. The people there were friendly. They keep their residents busy with their daily activities and they provide great assistance to their residents. You would really feel that everyone was taken care of and happy.
---
Missykay
April 14, 2012
I am a friend or relative of a resident
This is a really nice care facility. The place is well taken care of, and feels very homey, with many sitting areas, gathering space, and public rooms that feel like living rooms. They always decorate for the holidays, and the place seems festive whenever I visit. They have a 'therapy cat', who lives at the facility, and visits residents, making rounds to keep spirits high. They have many activities for the residents and their visiting families, including movies showings, weekly poker games, and group meals. Family is encouraged to visit, and stay for dinner. There are public verandas, and most (if not all) bedrooms have small patios for the residents to get some sunshine. There are plenty of windows, and the place has a very pleasant feel. The staff remembers the names of residents and their families, and is always very friendly when you run into them in the hallways or at the front desk. They always seem very busy, but they also seem to care about all the residents. The individual rooms are fair sized: not huge, but big enough for everything the residents need, with closets, bathrooms, and small kitchen units with the bare essentials (fridge and microwave, no oven or dishwasher). There are studios, one bedroom, and I believe two bedroom units available in the facility.The one negative of this facility is the price: it's a very high quality place, and therefore it costs a LOT.
---
A Gerontologist
August 20, 2011
I visited this facility
This facility, which offers both independent and assisted living, has recently been taken over by Emeritus. It's located in a valley, right next to Meridian Park Hospital, which has a good reputation in the area.
There are 104 apartments. Residents can come in either as independent living or assisted living""and a big benefit is they don't have to move if they need more care. The living units are rather small.
Aesthetically, there is the usual corporate faux nice furniture and standard-issue paintings. It's clean, but looks like it's been used rather hard""with smudges and knicks on the walls. But that's the most negative thing about the place.
Residents seem to be out and about and to interact with one another easily. They congregate in the dining area and game room""and they look happy. There are many specific activities offered""including an art studio with sessions led by an art teacher and trips out into the community and a community garden. The program is rich and well organized.
The dining room is open all day, so meals need not be eaten at any specific times. Four or five alternatives to the entrees choices are offered daily.
The caregivers seem calm and competent and there seem to be a sufficient number of them.
The price is reasonable""$2,495 for a one-bedroom, single occupancy; an additional $500 for another person. There is a service plan, with a point system for assisted living""more cost if more care is needed. There is an initial community fee of $1,000, but housing is available month-to-month.
---
From Brookdale River Valley Tualatin
---
We offer a home like setting and cheerful smiles from our professional staff who greet you every day. Our caring staff offers the assistance you need while respecting your independence.
Our peaceful setting, restaurant style dining experience, activities and beautiful setting combine to create a wonderful living environment everyday. Our genuine caring staff, home style meals, daily activities add to our residents' experience.
Through special events, activities, clubs and ongoing cultural enrichment programs, we offer unlimited opportunities for you to get to know other residents and us. Call to set up an appointment for a tour because we delight in showing you our home.
Amenities and Services
Daily assistance with bathing and dressing
Medication management
Dining assistance and special diets
Assistance with reminders and redirection
Escorts and assistance with walking
Emergency response call system
Housekeeping
Laundry and linen service
*Rates subject to change at any time. Level of care not included.
Features of Brookdale River Valley Tualatin
---
Location of Brookdale River Valley Tualatin
---
Request Info
Get full access to reviews, cost information, and amenities