The Cottages of Port Richey, Inc
5905 PINEHILL ROAD, Port Richey, FL, 34668
Talk to a Family Advisor: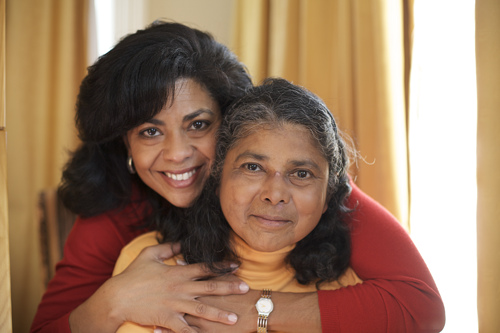 Top nearby Assisted Living Facilities
Reviews of The Cottages of Port Richey, Inc
---
Mary835142
August 02, 2016
I am a friend or relative of a resident
I placed my father in The Cottages of Port Richey, and it's been fine. It's a smaller setting, so there's more one-on-one care. The staff I met, so far, seem to be dedicated to what they're doing. His room has a single bed, a dresser, nightstand, and a bathroom. They can improve on their evening care because he has had a few falls. I feel like they should be watching them a little bit better while they're sleeping.
---
Oranges1
January 07, 2016
I am a friend or relative of resident
I visited the cottages a couple of times . I watched lunch come and go . one poor little lady was sleeping on the sofa when lunch was served and still sleeping when lunch was cleaned up and put away. They never offered her lunch. I also watched a tech serve lunch to residents with little to no interaction to the residents. She had her phone in her pocket listening to offensive inappropriate music. This place is filthy dirty, smells like mildew, The employees are not experienced in caring for people . The staff is rude and disrespectful. There is an exceptionally rude lady in the front office named Kathy. This facility has been fined 3 times from the state. Check out these facilities carefully before you trust them to care for your loved ones. You can find the fines and reasons for the fines on my Florida.com. please be careful. My friend came home bruised .
---
philly5695
March 20, 2014
I visited this facility
The cottages have individual buildings for people at different levels of dementia. They have dining areas for four to six people. The food is made in one building and distributed to the other buildings. It is clean, but it's in a rundown neighbourhood. The staff was very friendly and skilled. The rooms are clean and comfortable, but small. It was also of considerable distance from my home.
---
TSCHunter
November 28, 2012
I am a friend or relative of a resident
---
mbergeron
October 13, 2012
I am a friend or relative of a resident
I feel that the staff was very nice and attentive. The staff always addressed my concerns in a timely manner. My aunt really liked all of her direct care providers. The activities department ensured that my aunt had a very active and mentally stimulating experience each and every day. My aunt enjoyed the food, and I appreciated the restaurant style service provided. The layout of the facility replicated the "mayberry" experience. There are separate cottages with wooden fences. The clientele are separated into the appropriate cottage depending on their level-of-care needs. There were plenty of outside green spaces and a nice walking trail. The facility is located in an urban area with many easily accessible businesses. The a la cart services were also very nice. My aunt utilized the beauty shop weekly and enjoyed the spa treatments that she received. I feel that my aunt was overall happy there but ultimately required more skilled care.
---
Caring352
April 24, 2012
I am a friend or relative of a resident
We were kind of limited because my mom has a little dog. I selected The Cottages because it is a smaller scale facility. Her room is larger which is much more accommodating for her. They have their own chef there on staff and I like the fact that the food is prepared fresh there. I just moved her in last week so I think The Cottages is going to work out fine.
---
tampabayCNA
November 09, 2011
I visited this facility
Upon entering the property, you notice the large amount of available space that appears to be alive in some areas and a ghost town on the other side. There are 7 buildings total and four of the buildings are interlinked into two sets of two. The parking lot is in the center of the property with buildings on the left and the right and one large building at the end. There are sidewalks and handicap ramps, however although there is a ton of space and designated areas for landscape "¦there is not one flower on this entire property. The residence are living in the buildings that appear to best fit their needs according to ability. Building one houses the Nursing station . Once you walk into each building you notice the dining areas.. Each building has a nutrition area and dining area. Nutrition are is the actual kitchen that posses a refrigerator and stove and misc snacks. The nutrition areas are designated for the staff to accommodate the residents and to serve meals. Meals are cooked in the facilities kitchen located in Bld. 5 that does not house residents. He kitchen does accommodate special needs diets serving alternates, however there is only one options offered per meal. The food is actually pretty good, though. Building one, houses the highest functioning clients and has about 13 residents to one assistant. Building two is a lock unit housing clients with mild dementia. At any given time there is about 5 residents to one staff member. The dining area is carpeted, and looks as if its been abandoned for a few years. This unit has a odd feeling, but allows privacy. Bld 3 caters to adults of all ages that need some support with daily living skills. It is shaped like the letter "I", with the ding area in the center. All of the tables and chairs are miss matched and some of the tables have table clothes and others do not. There are two assistants in this building with approximately 10 rooms on each hall with each room housing two residents. Building 4 is another dementia unit that is locked for personal safety. This unit does have a access for residents to go outside onto the porch , with a large fenced grassy area. This door can only be opened by staff.
The other building at the end is closed and is storage. The kitchen is in the far left building. The staff is friendly and I have seen them in action. They interact well with the residents and I believe that they truly care about their quality of life. The down side, in my opinion, is the fact that it is obvious that the owners want to do hat is required to stay open, however do not want to spend the money to make their facility reflect a positive image. This property has a lot of room for improvement. Simple improvements would make this facility a nice one.
Positive factors about The Cottages 1. The staff cares and is attentive to residents needs.
Each room has a bathroom, with a shower

On site repair men, that actually accomplish work orders in an expedited manner.

The food is good!

Each assistant carries a walkie talkie that is activated through a call light system in the Nurses station. In the event of a serious issue the DON is made aware through this call system, increasing the communication of any event.
The negative factors influencing The Cottages 1. The lack of curb appeal.
The lack of desire to make simple changes that could make this property look 100xs better.

The cottages does not have a good activities department. The high function clients do not have many appropriate activities. There are VERY minimal outings, where the residents can actually get away from the facility. Last year I saw only one field trip and it was to the pumpkin patch.
---
suebax
July 28, 2011
I am a current client of this provider
My father is treated with respect, and all the aides there are taking care of his needs. And he says the food is great! He now has a urinary problem so they took him to the urologist, will be whatever testing that can be done at the Cottages, and then bring him back to the Cottages. He says he is happy, and he thinks it is his home, so he must like it.
---
From The Cottages of Port Richey, Inc
---
We are dedicated to helping you maintain as much independence as possible in an atmosphere of caring and comfort. We look forward to having the opportunity to share our active lifestyle and the warmth, comfort, and companionship of our assisted living and memory support residence with you. Call today to schedule a tour and lunch is on us! Come experience the difference and find out why our residence prefer to call The Cottages of Port Richey "Home".
Features of The Cottages of Port Richey, Inc
---
Features
Resident Transportation
Resident Parking
Health services
Nurse On Staff

Available During Business Hours
Location of The Cottages of Port Richey, Inc
---
Request Info
Get full access to reviews, cost information, and amenities