The Place at Merritt Island
Claim 535 CROCKETT BLVD., Merritt Island, FL, 32953
Caring.com Listing
Talk to a Family Advisor: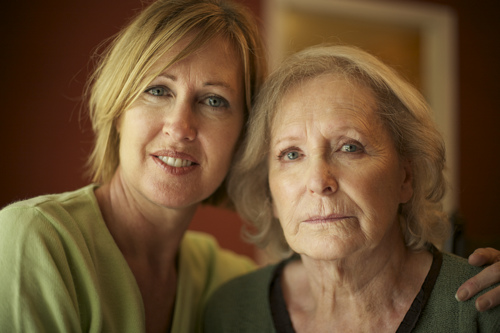 Top nearby Assisted Living Facilities
Reviews of The Place at Merritt Island
---
Fernando641735
April 14, 2017
I am a friend or relative of a current/past resident
My mother is already in Solaris Senior Living. She has been there not quite 2 weeks, and there are growing pains on both sides, but so far it has been positive. There are minor things such as things she doesn't like and things she likes, but I am not complaining about that. The place is absolutely very clean, and the food is very good; I have eaten there a couple of times. The level of care that she has is very good, and they are on top of it. I sat down with a lot of caregivers -- I must have met 8 or 10 of them -- and they all appeared very friendly and they all know her by name already. I have met the nurses, and they are all very nice. I have spoken with the manager quite a few times, and she has always been very helpful. I have spoken to the person who takes care of the maintenance because we had some maintenance issues with her apartment, and those were taken care of very quickly. So I really don't have any complaints.
---
1happydaughter
November 22, 2016
I am a friend or relative of a current/past resident
Over the years it has gone down hill but since the change in management throughout all departments, it has slowly bounced back in the positive light. With the age of the decor and operation of the building it is obvious that upgrades are highly needed. Staff changes happen often in hopes to replace the bad apples (progress is highly noticed). Menus that started this year has however been the worst in the 5 years here, been promised that changes will be coming soon and with the recent changes in the nursing and housekeeping managers. The facility is looking cleaner, my moms room looks good & the nursing staff seems to be a little more detailed in there work.
---
Sunny beach
March 06, 2016
I am a friend or relative of resident
My relative lived at The Place for many years. When she first moved in the food and decor was wonderful, help and other residents were happy and helpful and transportation to appointments and trips to stores were always available. Over the years as she needed more care all of that changed. It was obvious to all that the profit margin was all that mattered and the cut backs in all these areas caused many problems and low morale. There were a few employees that were real gems but they were struggling to make up for the poor quality of new hires. We loved the size and location and were so sad to have to finally move. I only hope the new management will be able to make the place shine once again. The previous management's greed ruined what was once a great place.
---
bjornrjoseph
June 03, 2015
I visited this facility
We took a tour of this location around easter and was extremely please. It was clean, some decor is a bit out dated for our liking but the residents must take ease to it as its there. The food service was not the world's greatest but pretty good however the food was outstanding and the nursing staff was so friendly. Plus the.location and outside comfort was very nice. Room is a nice size and prices are well worth what you get. It was the 6th location in the area to look at and is a front runner for when our parents move here in late July from SC.
---
Michael107322050
March 31, 2015
I am a friend or relative of a resident
We liked The Place at Merritt Island, and my mother loved it. She has been there for about a year, and they take care of her. She has a private room, which is nice. The food is good. They got all kinds of activities. I like everything about it, and that's the reason she is there.
---
Shirlley1
April 02, 2014
I am/was a resident of this facility
I've been in The Place for about a year. They keep it clean, and it has a wonderful appearance. The entryway is covered over, so in inclement weather, you are not wet when you get out of your car. I like the food; it's very good, and they have very nice entertainment. Every day, there's entertainment, besides the card games and different games that they play. On special movies, they serve popcorn and sodas in the afternoon. The rooms are about 750 sq.ft. with a large bedroom and a very good size living/dining room. There is an alcove. You could make it into a living room and office. The kitchen is very nice. It's small, but it has a nice refrigerator. It only has a microwave; it doesn't have a stove. The staff is wonderful. The servers at the meals are wonderful; housekeeping is wonderful. I couldn't complain about them.
---
JamesPT
November 21, 2013
I am a friend or relative of resident
I would not place my loved one in this community. It has gone from one of the most admired communities for seniors to "how much money can the owner pull out of the community". The administrator/director is never there. If you have issues or problems there is no one to go to. When I have seen the administrator, John, he's moved his office so no one can find him. The employees always talk about how he doesn't care about the staff or the residents, only about getting the most money he can put in the bank without providing the best services. This community has really gone downhill since my mom moved in. HORRIBLE!!! When the employees hate working there, you don't want your loved one living there... That's why she is no longer there. Unbelievable what type of senior community this place is. I will never move a loved one into a senior living community when the administrator, the person responsible for ensuring the care of the residents, is never there. BE WARE!!!!
---
Caring73421750
October 30, 2013
I am a friend or relative of a resident
We choose The Place because of the price; location; what it offers; the environment and just a whole list of things. The rooms are very nice and well kept. The people are extremely helpful and caring. I like the overall offer of the place.
---
Jamiesue
August 23, 2013
I am a friend or relative of resident
Disappointed. for a $2.5 million/annual company, the place is grossly understaffed and cannot meet their contractural agreements. At night there are too few assistants and the one nurse is not an RN and is really overwhelmed. Food, try as they may, is not consistent. And a very rude older woman is the admin. manager. Fit for people who don't need nursing help.
---
George20
April 24, 2013
I am a friend or relative of a resident
My mother is at The Place at Merritt Island. The food is institutional. The food portions sometimes are small or big. The caregivers there aren't so good as far as the CNAs. The facility has a lot of people to take care of but they have limited staff. When you call, it takes time to get help. The staff is sometimes tired out. Some of them are very attentive and some really act like they don't care. The food and care are not consistent. I think that the outside of the facility needs painting and they can use some new furniture. I assume funds are limited and they have a reasonable pricing but it would be good if they could get better maintenance done. Also, the kitchen and dining rooms are fine but my mother has difficulty moving and getting up. If only the chairs had rollers so she could easily pull or push herself in and out. It's tough because my mother can't move out of a chair without assistance.
---
mikkiesmom
February 12, 2013
I visited this facility
I visited this community and have place my mother there it s very claen has a wounderful staff and the food i great.I would like to recommend this faculity to anyone who wants to place a parent in assisted living
---
Volunteer 321
April 28, 2012
I visited this facility
The assisted living building was kept very clean and tidy, however there were some rooms closed off for repairs. It seemed like they had a different repair company every few weeks and very little was getting done. Some of the senior staff were rather rude going about their job around us, but seemed nice to the residents which I feel made up for their behavior. The workers were good at keeping up with taking care of all of the residents. Each room is designed very nicely and it looked like there was not a lot that residents could get hurt by. The food was not very good at this assisted living place, which I feel would make the residents' stay not as enjoyable. There were many residents whom do not get visitors often. I feel that if workers stopped by their rooms to talk with them more often they would be happier living there.
---
YurTricky
June 23, 2011
I visited this facility
When I visited The Place at Merritt Island it was very clean and everything was well-presented. The staff were knowledgable and compassionate - they really seem to love what they do and who they do it for. In fact, used to visit this facility as a child to keep the residents company for a couple hours a week, as part of a program at the nearby Catholic school that I attended; regrettably I had to return many years later when a relative could no longer manage to live independently. Nevertheless, with the help of the excellent and capable staff, her transition went smoothy and without a hitch, and she really seems to enjoy herself. The staff always puts together a full calendar of events so she's always busy with something! I've only been around for mealtime once, so I say this with limited experience, but the food is pretty good! My only complaint is that the apartments seem rather small; don't be fooled by the brochure describing them as "spacious". Still, for one person, the size isn't too bad. Overall I would recommend The Place at Merritt Island for those looking for assisted living security without the assisted living feel.
---
About The Place at Merritt Island
---
The Place at Merritt Island is an assisted living facility in Merritt Island, FL that offers residents independent living options and daily support services. Contact The Place at Merritt Island for more details on housing, services, and rates.
Location of The Place at Merritt Island
---
Request Info
Get full access to reviews, cost information, and amenities