Brookdale Lakewood
| Lakewood, CO
3151 South Wadsworth Blvd., Lakewood, CO, 80227
Talk to a Family Advisor: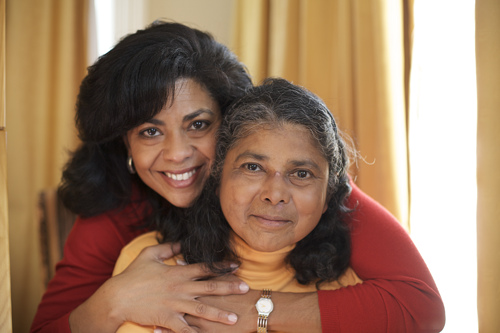 Reviews of Brookdale Lakewood | Lakewood, CO
---
swankygal
April 18, 2017
I am a friend or relative of a current/past resident
Beautiful Place, Nice Care Givers, although they are understaffed, I'm there daily - sometime twice a day, Some of the extra we pay for are not being met. I noticed the turn over is high in caregivers must be a reason? We pay a lot of money for oxygen care and I'm the one that should be paid. Will I ever feel that I can go on a vacation?
---
Rebecca243664
June 22, 2016
I am a friend or relative of a resident
My mother is in Brookdale. It is not too far away from where we live, and so far, our experience has been great. The apartments are roomy, and the staff is really nice. They have activities and stuff to do. The security is excellent. It is as expensive as the rest. The food is very good. The amenities are fine.
---
Satisfied Daughter-in-Law
May 11, 2016
I visited this facility
We visited Brookdale Lakewood. That one was very, very nice, beautiful, and luxurious but more expensive. What we were shown looked good. Their rooms were very small, but the public areas were luxurious, and they had good security.
---
PO1
March 16, 2016
I visited this facility
I was very pleased with Brookdale Lakewood. If my mother would've agreed, we would have placed her there. The staff was very pleasant and very helpful. The dining room was very nice and very intimate, which was a very good situation. They had the apartments in individual buildings, so each one had a smaller dining room. It was a really nice thing that it wasn't a huge place. The atmosphere was nice. My disappointment was that there weren't one-bedrooms available, only studios.
---
Roger28
August 10, 2015
I am a friend or relative of a resident
My dad is currently in Brookdale Lakewood. He seems happy with the food. The staff seems to be very friendly, and the facility seems to be well kept. He seems to be quite happy where he is right now. The apartments are of pretty good size, and they are in very good shape.
---
Caring106137650
April 25, 2015
I am a friend or relative of a resident
My husband fell and broke his hip in early April walking in the hallway of Brookdale Lakewood, looking for help without his walker. They never watched him while time he was there. They don't have enough staff. They have about 20 residents, and there's generally three people attending them. They told us it was 4:1 when we signed the contract, and it never was 4:1.
Provider Response
We are sorry to hear that your experience with us did not meet you and your loved one's expectations. We appreciate you taking the time to share your concerns and hope you will call us at 877-400-5296 or email us at familyconnection@brookdale.com to discuss your concerns in greater detail.
---
Margaret102609250
March 07, 2015
I am a friend or relative of a resident
My friend has been in Brookdale Lakewood for two months. It was a very good decision. She said next to home, you couldn't have done any better. They were caring. It was beautiful. From the time I met the marketing person, they told the truth as to what the facility was about. The only difference in that facility in what I was used to is they do not have certified CNAs. They train their own personal care people. The food was always hot, but it was pretty institutional.
---
Linda97230450
November 30, 2014
I am a friend or relative of a resident
The staff was very nice at Heritage. Mom liked it. They had bingo and guests would come in, but she just wanted a little bit more activity. We ate there several times, and the food was fine. She had 2 single apartments. One was like her living room, and one was her bedroom. It's not exactly like an apartment, but we made it look like an apartment. The staff was very friendly and eager to help mom when she needed help. However, they needed more staff on the weekends.
---
Barie
April 12, 2014
I am a friend or relative of a resident
I am very happy that Dad is at Heritage Club Lakewood. The rooms are very nice. The staff seems to be well-trained and very caring. They made my dad feel welcome, and he is happy there. The only criticism he has is with regard to the food. He thinks the food is not very good.
---
Sharon34
November 05, 2013
I am a friend or relative of a resident
Heritage Club was flexible with the move-in fee; they waived it and this was very significant for us. My mom in law has been living there for four months now. It is a gated community and I thought that felt very secure for her. It feels small, she's in a small residence with 25 rooms in her building but there are five buildings. It has the feel of a small place even though it's a fairly large place. It is clean and well kept but there seems to be a large turnover in staff. The people directly working with us though are very nice and the part time staff who came in to fill in was also very nice. The rooms are big, very clean and very convenient for my mother in law to access the meal room. That was another big plus for us. I've seen one of the meals in another building and the meal wasn't very nicely presented. My mother in law is a picky eater and she has not been eating well there. She does enjoy socializing with the other residents and seem very content there. One my friends loved the art classes there and she's in building two. So far, we are extremely happy with them.
---
KathyJoBetts
August 19, 2013
I visited this facility
Lisa at the facility was very helpful and allowed us the time we needed to visit and answered all of our questions. The facility was clean, the rooms nice and the services appeared to be what we needed.
---
Caring06102
June 23, 2013
I am a friend or relative of a resident
We had my mother-in-law in Heritage Club at Lakewood just this April. It has been fine so far. We have been really pleased with the room that she is in right now. What I like about this community is that we were able to personalize her care and it has been very good so far. Their staff are very nice and helpful. The food serve there is good for her. Overall, it was a good experience.
---
JohnAnderson49
June 27, 2012
I visited this facility
We were extremely impressed with the location and type of facility that the Heritage Club of Lakewood provided. There are many options for types of living spaces that is something that is a huge benefit as my parents transition through the various stages of their lives. The Semi-Private bedroom was very spacious and well laid out. The rooms are also very well maintained, including nice decor and well cleaned spaces. Our most favorite amenity with the living space is the enclosed patio. In such a beautiful location, sitting out on the patios is a great way to relax and spend time. Beyond just the rooms though, the services that the location provide are what make this location such an amazing and well rounded standout facility. We loved the staff that we met with and felt extremely comfortable with their ability to care for the staff. The therapeutic care that they are able to provide would be perfect for my parent's needs.
---
---
Brookdale Lakewood provides our residents with lifestyles, housing, and services in comfortable surroundings combined with exceptional amenities, programs, and care. Through Brookdale's signature Personalized Assisted Living we customize our care offerings for the individual. This allows each assisted living and Alzheimer's care resident the freedom and opportunity to make choices that will ease their lifestyle transitions. Residents enjoy life with the support they need, coupled with the proper lifestyle and care accommodations as their needs change.
We promise Respect for Individual Preferences and offer personalized care needs in an atmosphere that encourages each resident to live in health and longevity. Our residents enjoy life with the support they need, coupled with the appropriate assisted living and Alzheimer's care accommodations as those needs change.
Our community is dedicated to enriching the lives of our residents every day with signature services for those who value their freedom and independence, but desire or need services providing them with the highest level of quality, care, and value.
Our Clare Bridge Place program serves those with Alzheimer's disease and other forms of dementia. Each day, we promise to work to deliver Daily Moments of Success for each resident. The Clare Bridge Daily Path provides structure and activities each day designed to meet specific needs of those with dementia, while the Clare Bridge Dining Program, designed by a gerontologist and registered dietitian, helps residents in need of Alzheimer's care retain the ability to enjoy and master the daily dining experience.
Features of Brookdale Lakewood
---
Location of Brookdale Lakewood
---
Get Cost Information
Get full access to reviews, cost information, and amenities