The Best Prescription Discount Cards for Seniors in 2021
In the past two decades, prescription discount cards have become a popular way for seniors to cut their out-of-pocket spending on healthcare. Many Pharmacy Benefit Managers (PBMs) and independent companies offer these cards for free, helping patients get up to 80% off of the cash prices of life-saving drugs in some cases. These programs can fill in gaps for those who are underinsured when you compare their health plan coverage to their practical needs.

The popularity of these discount programs is rising during a time when prescription drug affordability has dominated the news due to "orphan drug" pricing scandals, concerns over Medicare Part D coverage gaps, and the all-too-common stories of patients who must choose between buying medications and other necessities. About 1 in 5 seniors do not take their medications as prescribed in order to cut costs, according to a Kaiser Family Foundation report from 2019. American lawmakers have been tackling prescription drug reform with renewed vigor due to increased media attention on the topic, but reform takes time. Prescription discount cards can be part of the immediate solution.

The number of free and paid prescription discount cards available is stunning, and each company naturally claims to be the best. Seniors need to evaluate the credibility of different options, but they often lack a frame of reference to do so. Many seniors have questions about how these discount programs interact with insurance or how they differ from other assistance programs offered by government agencies and drug manufacturers.

This guide will help you understand how discount cards work and how to compare the costs associated with using different programs. Below you can read about the eight most trusted options on the market. Be sure to review the Basics section first for a breakdown of important restrictions.
The Basics of Prescription Discount Cards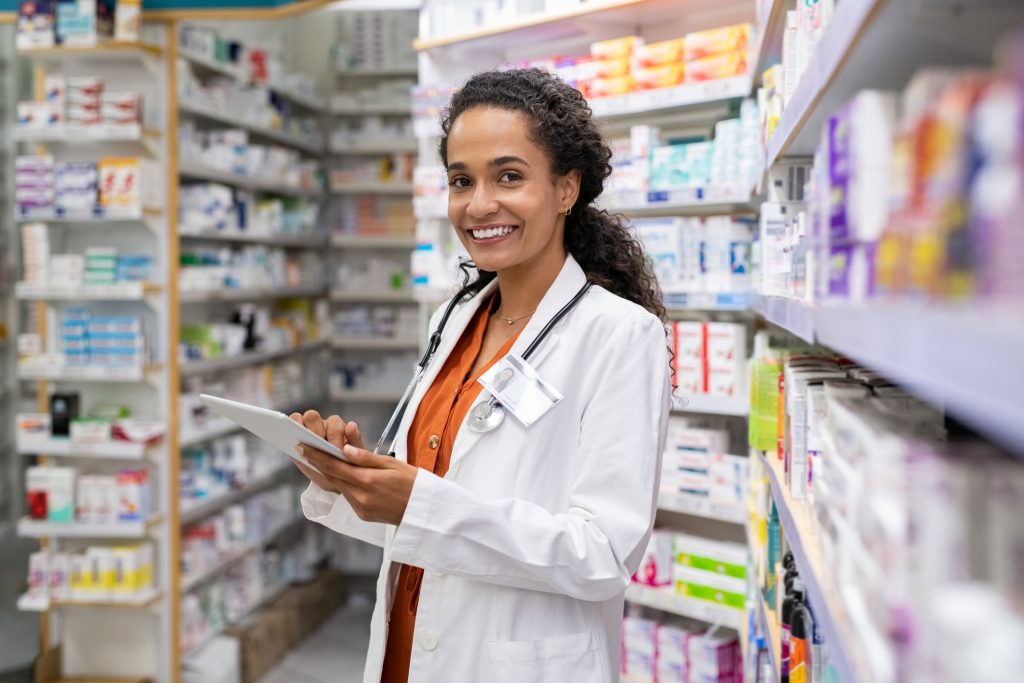 Prescription discount cards (and coupons!) are not entirely intuitive. The section below will give you a good introduction to both their potential benefits and their limits.
Payment Rules
Insurance vs. Discount Cards
You can enroll in as many of these discount programs as you like, and you can also be enrolled in insurance at the same time. However, you cannot "stack" multiple discount cards to get even deeper discounts. You also aren't permitted to use a discount card to reduce your insurance copay.* You must always choose either to use insurance or to use a discount. Discounts on cash prices can give you a better deal than your insurance copay would in many cases, but purchases made with a discount card won't automatically count towards your insurance deductible. It's important to compare your options for each prescription.

For most discount programs, the patient is the only "payor." You show the pharmacist the discount card/coupon, they apply the discount to the transaction, and then you pay in full at the counter. The discount company merely provides access to discounts, unlike insurance companies that provide funds on your behalf. Note that there are many situations in which you can pay the pharmacy over the phone or online when using a discount card.

*Note: In some cases, patients can use "copay cards" from manufacturers to reduce an insurance copay. However, these cards are not the same thing as the broadly-applicable discount cards that we are discussing here.
Discount Cards, Coupons, and Search Tools
Cards vs. Coupons
Most companies we have looked at offer a general discount card and individual coupons for medications. We often use the term discount programs to indicate that both cards and coupons are offered. Generally speaking, the coupons offered can expire, but the discount cards cannot. Deals change in response to changes in the market. Presenting a discount card will often give you access to the company's latest deals, so it's like having all the coupons on one card. Sometimes coupons and the card are not perfectly synced, however. Each company will tell you whether the card or the coupon is considered the better option overall.

Search Tools
Different pharmacy locations can have dramatically different discount prices. Whether you use a card or a specific coupon, you'll always get the best price if you go online and use the provided pricing search tool. Of course, to get the lowest price shown, you may need to transfer to a new pharmacy. Transferring is usually easy, but you may need to make some calls and wait for doctors to send over scripts. Programs that don't have price checking tools also exist, offering just a simple discount card. These lower-tech programs often suit those who don't want to use multiple pharmacies.
A Word on Consumer Privacy
Virtually everything consumers do on the internet is recorded and is often automatically shared between websites to improve digital advertising tools' effectiveness. The effect of such large-scale consumer data collection can be benign in many cases. It just results in us seeing more "targeted" advertisements. However, consumer advocates are concerned about how apps and websites handle patient data. In many cases, online companies are more or less exempt from HIPAA rules. This allows them to feed healthcare data into their automated marketing tools, a fact that makes some people uncomfortable.

Such data privacy, particularly as it relates to health information, is an evolving issue with many gray areas. With this in mind, we have provided some brief material on each company's privacy policies. Consumers currently don't have a lot of control over their own data, but they do have the power to decide which companies have the best policies.
How We Chose the Best Prescription Discount Cards
Numerous Medications: We focused on finding discount programs that offer discounts on not hundreds, but thousands of drugs. While many other small programs exist and can be great for some people, we wanted to find programs that would be broadly beneficial. All companies that we have covered have a least one large-scale discount program.
Prominent Retail Partners: We specifically looked for programs that partner with national pharmacy chains. Having partnerships with chains means that consumers have access to anywhere from several hundred to tens of thousands of individual pharmacies across the nation. Most companies also partner with independent pharmacies.
Free Options: Often, those seeking out discount programs are on a tight budget. Keeping this in mind, we only included prescription discount companies that had at least one discount program that's free to use. Some free programs are free to anyone, and others are free to those who already have a paid membership in a particular group like AAA, AARP, or Costco.
The 8 Best Prescription Discount Card Companies of 2021
In the above table, the lists of notable participating pharmacy chains are based both on what the website prominently advertises and what we observed while using each company's pricing tools. For all companies above, other, smaller chains and many independent pharmacies also participate.
WellRx
Best App Features
WellRx, also called Scriptsave WellRx, is one of the oldest prescription discount companies that we have seen. Its parent company, Medical Security Card LLC, was founded in 1994. This company and many of its sister companies have ties to MedImpact, a large PBM. This company is proud to be a leader in providing high-tech yet user-friendly solutions for a healthy lifestyle. Its totally free app provides not only great tools for accessing prescription discounts, but also has medication management tools like pill reminder alarms and a special grocery guidance section for help with healthy eating.
Overview of WellRx Prescription Discount Cards
Specialized Services and Programs
-Grocery Guidance
-Medication management tools
-Pet medications
-"Invite Code" perks
Number of Participating Pharmacies
Notable Participating Pharmacy Chains
-CVS/Target
-Rite-Aid
-Kroger
-Walgreens
-Walmart
WellRx Drug Pricing
WellRx has one main program for saving on prescription drug costs, and it is free to anyone. However, "invite codes" that are passed out by partnering brands can unlock extra features in the program. These special invite codes are likely to be offered as part of loyalty programs from other health and wellness companies.

WellRx says that its cards/coupons provide 45%-80% discounts on cash prices. Its average savings are about 60%. WellRx does not offer mail order programs at this time.

WellRx Drug Pricing Spot Check on Common Prescriptions
Lipitor
(20 mg/ 30 pills)
Epinephrine Auto-injector
Generic Pricing as Low as...
Price Range for This Drug*
*Among companies reviewed. Includes the high and low costs of each company's most basic program offered.
How to Use WellRx
Getting Started
You can get your prescription discount card by email, text, or digital download. You can also print a physical copy. When you click one of these options on the website, you'll receive the card right away and will also be offered the option of creating a free online account that gives you access to more helpful features. You don't need to create an account to use the discounts, however. You can also just opt to look up individual coupons for specific prescriptions.

Search Tool Features
This company strongly suggests double-checking its price tool online right before going to the pharmacy since deals change frequently. When we used this brand's search tool, we found it yielded about 20 participating pharmacy locations within one zip code, with results for mostly national chains but also some regional and independent pharmacies. This tool has the unusual ability to filter search results for 24-hour and multilingual locations. The website also has a "price basket" feature for finding the overall best pharmacy to use when you need to pick up multiple prescriptions. Note that WellRx offers drug warnings and other educational materials within its search tool and elsewhere on the app and website.

WellRx's Privacy Policy
This company tracks and uses your personal information for many different purposes, including to serve you better. It also shares its data with third-party companies for use in marketing efforts. You can read ScriptSave's full privacy policy for more information. We appreciated that this policy is written with unusually clear wording.
Optum Perks
Best for AARP Members
Optum Perks is offered by the PBM OptumRx, a subsidiary of the insurer United Healthcare. Some customers may be familiar with this services' former name, SearchRx. Optum Perks' basic discount program is free to anyone, regardless of their insurance company or other factors. However, the brand also has a special partnership with AARP, the popular senior lifestyle and advocacy organization. AARP members enjoy a premium version of Optum Perks that they can access conveniently at no extra cost. The AARP version includes steeper discounts and a mail-order pharmacy option.
Overview of Optum Perks Prescription Discount Cards
Free and free with AARP membership options
Specialized Services and Programs
-AARP program
-Mail order option (AARP only)
Number of Participating Pharmacies
Notable Participating Pharmacy Chains
-CVS/Target
-Kroger
-Rite-Aid
-Walgreens
-Walmart
*Note: App not offered for the AARP plan.
Optum Perks Drug Pricing
Technically, Optum Perks' basic program and its AARP Prescription Discounts program are both free, but maintaining an AARP membership costs about $16 yearly. The websites and search tools for the basic service and the AARP one are completely different, and we checked prices for some common medication on both tools. Discounts can be as high as 80%, but users are likely to find discounts falling in the 40%-50% discount range most often.

We observed that prices on the AARP search tool tended to be much better than those on the regular Optum Perks search tool. However, the search tools on both websites had some very limiting design features, so the prices below may not be as representative as the prices we have listed for other brands. Furthermore, note that delivery is an option for AARP members, but delivery costs are not available through the search tool.

Optum Perks Drug Pricing Spot Check on Common Prescriptions*

Lipitor
(20 mg/ 30 pills)
Epinephrine Auto-injector
Basic Program Generic Prices as Low as...
AARP Program Prices as Low as...
Price Range for This Drug*
*Among companies reviewed. Includes the high and low costs of each company's most basic program offered.
How to Use Optum Perks
Getting Started
To get started, decide if you'll be using the regular discount tool or the AARP one. The regular Optum Perks program has the advantage of an available app, whereas the AARP one does not. Searching prices on-the-go with AARP may be more difficult. Also of note, Optum Perks has a network of 64,000 pharmacies, but the AARP program has 66,000 pharmacies, including mail-delivery options (members only).

You can get the non-member AARP card and the regular Optum Perks card without creating an account login of any kind. However, to get the better discount card if you are an AARP member, you'll need to call and follow the phone setup procedure.

Search Tool Features
Optum Perks search tools are less user-friendly, overall, than the tools offered by competitors. The AARP tool can generate search results for over 20 pharmacies in a zip code, but before showing you the results the tool will force you to select 5 pharmacy brands to view. It will then make results from the companies that you did not select disappear. This makes it very difficult to see the true range of prices in your area. While AARP members have access to mail order deals, they can't see those deals in the search tool. Instead, customers are directed to call for more information on mail order. It's worth noting that both tools offer fewer educational materials than competitors do.

Optum Perks Privacy Policy
Online, this company states that "Optum Perks, formerly SearchRx, is 100% free and no personal information is required." While it's true that Optum Perks doesn't require you to fill out any forms with your name and contact information, you should be aware that the company still collects quite a bit of information on its customers digitally. To understand how this brand may handle your personal health information you can read the general Privacy Policy and/or the AARP Privacy Policy.
Blink Health
Best for Reliable Pricing
Blink Health, also often just called Blink, is a mid-size company in the prescription discount market, and it fills a unique role. In partnership with the Blue Eagle Health PBM, this startup requires all pharmacies it partners with to accept the same discounted price. Unlike virtually all other discount companies, with this brand you make your transaction online through Blink Health, and then you present your proof of purchase at one of the many local pharmacies that participate. Whereas other brands' search tools often show "estimated" costs that can change suddenly, this brand has prices that are both low and stable, with fewer unpleasant surprises for the customer.
Overview of Blink Health's Prescription Discount Program
Lipitor
(20 mg/ 30 pills)
Epinephrine Auto-injector
Basic Program Generic Prices
Price Range for This Drug*
Blink Health's Drug Pricing
In line with other brands, Blink advertises that its drug prices can have discounts as high as 80%. In addition to the main Blink Health program, which is free, there are other free options and one paid option, which you can learn about below:

Quick Save: This free program is an enhancement of Blink Health's regular discount search tool one. You can register for it if you're a good candidate based on location. This program has a guaranteed same day pickup and may have even lower prices in some cases.
Blink Pharmacy Plus: This option allows you to use Blink's own online pharmacy rather than just using Blink at other pharmacies. It offers free delivery for many medications. Blink Plus accepts some insurance, so its pharmacists can check your copay options against Blink discounts.
Telehealth Subscriptions (paid): If you don't have a prescription yet, Blink may be able to help through its telehealth subscription option. A third-party doctor will write the prescription if they judge it to be advisable. Treatments for hair loss, high cholesterol, cold sores, and more are available. Automatically shipped refills, low costs, and multiple appointments are included in the subscription which costs between about $7-$20 monthly.
The table below does not include separate prices for Blink Pharmacy Plus or for the Quick Save program, but prices for either program might differ in some cases.

Blink Health Drug Pricing Spot Check on Common Prescriptions

Lipitor
(20 mg/ 30 pills)
Epinephrine Auto-injector
Basic Program Generic Prices
Price Range for This Drug*
*Among companies reviewed. Includes the high and low costs of each company's most basic program offered.
How to Use Blink Health
Getting Started
Blink works quite differently from other discount program options on our list, so its basic process merits a full explanation. All Blink programs require the creation of an account because all discounted drug transactions are processed securely online by Blink. With Blink acting as the "primary payor" at the pharmacy counter, using this program feels different than using most discount programs, but it provides the same result of discounts on cash prices.

If using the most basic program with the local pickup option, then each online transaction that you make generates a unique "Blink card" (proof of purchase) to print out. It will also be texted and emailed to you. You take the printout to a participating pharmacy (after transferring your prescription if needed) and tell them to "process Blink as the primary payor." Pharmacies do so, knowing that Blink will reimburse them promptly per their contract. You pay nothing at the counter.

Search Tool Features
Blink's medication search tool is very simple. You'll see between 1-3 different prices (pickup, delivery, and delivery with telehealth subscription) for each medication you look up. Additional pricing options may appear if you're logged in and enrolled in Pharmacy Plus or QuickSave. You are shown so few price options because pickup costs are the same at all participating pharmacies- no stressful comparison shopping or unexpected price changes at the counter. For the zip codes that we searched, we found that there were about 20 pharmacies that participated in the regular pickup program. Note that extensive information on drug safety is included for each drug in the search tool.

Blink Health's Privacy Policy
Blink Health and some third-parties that it works with use your personal data for marketing purposes, as is common with companies in this market. It can be somewhat difficult to determine the real-world application of some phrases in the Blink Health Privacy Policy, and you may wish to read it for yourself.
Costco Member Prescription Program (CMPP)
Best for Costco Members
Costco Member Prescription Program (CMPP) makes purchasing at Costo and at select independent pharmacies extra affordable for Costco members. This program is operated by Costco's own PBM, Costco Health Solutions (CHS). CMPP focuses on bulk pricing, generics, and "approved generics" (generics made in the exact same facility/equipment as the name brand version). Costco members will appreciate how the same thrifty pricing philosophy that they love in Costco Warehouses transfers so well to the way the CMPP functions.
Overview of CMPP Prescription Discount Cards
Free with active Costco Membership
Specialized Services and Programs
-Mail order option
-Authorized generics 
-Pet medications
Number of Participating Pharmacies
Notable Participating Pharmacy Chains
Note: CMPP says it has "thousands" of participating pharmacies, but it doesn't offer more specific numbers. The CMPP drug price search tool will provide you the most up-to-date information on pharmacies in your zip code.
CMPP Drug Pricing
CMPP says that the savings it provides range from 2% to 40% or more. This program is free for Costco members, but keep in mind that Costco memberships cost $60+ per person annually. It's worth noting that people without Costco memberships can also use Costco's pharmacies, but at higher costs. Furthermore, Costco pharmacies do participate in other discount card programs, so you will see different Costco prices on different discount search tools. Again, those prices tend to be higher. CMPP includes access to discounts on many different generic medications, including Approved Generics and certain pet medications.

In the table below, we have not listed a separate line for delivery costs since the "Costco Wholesale Prescription Home Delivery" option typically has the exact same price as the Costco Pharmacy pickup option. Readers should note that for the dosages we looked at, Costco only offered 90-day supplies. We had to calculate the 30-pill prices based on Costco's per pill cost in a 90-day (bulk) supply.

CMPP Drug Pricing Spot Check on Common Prescriptions

Generic Name
Atorvastatin Calcium
Sertraline HCL
Epinephrine Auto-injector
Generic Prices as Low as…
Price Range for This Drug*
*Among companies reviewed. Includes the high and low costs of each company's most basic program offered.
How to Use CMPP Discounts
Getting Started
With CMPP, there's no need for coupons, discount cards, or an extra sign up process. The Costco Member ID Card that you already have acts as your discount card. To use the card for picking up medication, find a participating pharmacy, and when you're at the counter be sure to ask to use the Costco member price. Payments are processed through whatever pharmacy you use, be it Costco itself or an independent pharmacy that's in the program. Note that you'll need to log into your Costco.com account to access certain services like home delivery.

Search Tool Features
The CMPP search tool is available on the Costco's Pharmacy section of the website and the Costco Warehouse app. Using the tool is fairly easy, overall. However, you may experience some problems with it because it will not correct misspelled medication names. On rare occasions, it may also show 0 results when you type in a medication brand name, but it will work when you type in the generic name instead.

The search tool shows Costo locations plus multiple locations for regional pharmacy chains, and it's possible that you'll see 30+ pickup options. This will vary by your zip code and by the medication searched, however. Purchasing at a Costco pharmacy is usually the best deal, and the Costco Prescription Home Delivery program is often the same as the pickup price.

CMPP's Privacy Policy
Your data and health privacy are covered in Costco's General Privacy Policy, and you can view section 8 for information specific to pharmacy services. Because its warehouse profit model is quite different from that of many tech-based startups we have reviewed, Costco may share health data with third-parties slightly less than some other companies do. However, the Costco privacy policy does indicate that it uses targeted advertising extensively.
RxSavings Plan
Simplest Discount Program
The RxSavings Plan Prescription Drug Discount Card is a free service offered by CVS Caremark, one of the largest PBMs in the nation. This PBM has impressive negotiating power due to its size, and the RxSavings Plan can get you discounts at over 65,000 chain and independent pharmacies. RxSavings Plan is simple to use, offering just the essentials. Account creation and printing a card is very easy, and the card can be used immediately. Those who like a low-tech option backed by a powerful brand like CVS will find this the perfect fit.
Overview of RxSavings Plan Prescription Discount Cards
Specialized Services and Programs
Number of Participating Pharmacies
Notable Participating Pharmacy Chains
-CVS/Target
-Most other chains
RxSavings Plan Drug Pricing
This savings plan is 100% free to use- no upgrades, no membership fees. While its stripped-down design is appealing for its simplicity, the brand does lack a price search tool. According to its FAQs, "only the actual pharmacy can tell you the exact price of the prescription." You can expect an average savings of 24% off brand-name and generic prescriptions with this program.

CVS Caremark assures customers that if its own discount is in conflict with another free, in-house discount being offered at the location you're picking up at, then the better of the two discounts will always be applied to your purchase. If you need to, calling your pharmacy ahead of time may be helpful if you're worried about the discount not being big enough to meet your financial needs. Since this plan is offered by a company from the CVS family of businesses, its discounts are likely to be highest at CVS locations.
How to Use the RxSavings Plan
Getting Started
To get started using this program, you may find it helpful to read the full FAQ section. These short questions and answers address many issues, including who's eligible (virtually everyone in the USA), how to find participating pharmacies, how it interacts with insurance and other discounts, and more. This discount card works the same as most others on the market. Note that CVS Caremark says the program is accepted at "all leading chains," but does not provide more details. The RxSavings program is definitely accepted at CVS locations due to its connection to CVS Caremark, but it's highly likely to be also accepted at Kroger, Rite-Aid, Walgreens, Walmart, and other chains.

To create a discount card, you'll be asked to enter your first and last name, your email, and your phone number (optional). After doing this, you'll be able to print the card and start using it right away. Those uncomfortable with using the computer can also opt to sign up over the phone.

Search Tool Features
As mentioned earlier, there is no pricing search tool for this program. However, you can visit CVS Caremark's general website, sign in, and use the brand's pharmacy locator tool to find a pharmacy that's participating in the discount program. On Caremark's website, many features will not be available to you unless you also have an insurance plan that partners with this PBM. However, you may find that certain educational resources are offered to you for free in the Caremark app or online when you have a RxSavings account.

RxSavingsPlan Privacy Policy
RxSavings Plan doesn't list its own privacy policy but is covered by the CVS Caremark Privacy Policy. In general, this brand collects personal data through all the usual sources such as your online activity, your use of the RxSavings Plan registration form, and your use of its discount card in pharmacies. It also shares data and uses it for marketing in the same manner as many other companies.
GoodRx
Most Program Options
GoodRx has been offering prescription discount programs since 2012 and is currently one of the best-known prescription discount brands. Its main free program has an extremely well-designed price search tool with more features than is common elsewhere. In addition to its great basic program, this brand has several other free and paid programs. Under the GoodRx umbrella, you can use InsideRx (free), GoodRx Gold (paid), AAA with GoodRx (free with AAA membership), and the Kroger Rx Savings Club (paid), a program for pet medications (free), and programs for finding affordable third-party telehealthcare (paid). No other competitor has such a great range of programs to benefit different sets of needs and budgets.
Overview of GoodRx Prescription Discount Cards
Free, paid, and free with AAA membership options
Specialized Services and Programs
-GoodRxGold (costs extra)
-Kroger program (costs extra)
-AAA program
-Mail order options
-Inside Rx partnership
-Multiple telehealth options (costs extra)
Number of Participating Pharmacies
Notable Participating Pharmacy Chains
-Albertsons/Safeway
-Costco
-CVS/Target
-Kroger
-Rite-Aid
-Walgreens
-Walmart
GoodRx Drug Pricing
This company advertises discounts of up to 80% for its regular program, and some of its special programs have even better savings. You can see the basic cost profiles of some of its programs below.
GoodRx Gold: This option has about 1,000 different medications that cost less than $10. Savings are advertised as up to 90% off of the cash prices. GoodRx Gold has a free trial period, after which you will be charged monthly at the rate of $5.99 per person or $9.99 per family.
Kroger Rx Savings Club: Costing $36 annually for one person or $72 annually for a family, GoodRx offers this special program for use at all Kroger family stores except for those in the state of Washington. This program covers 100 generics for common prescriptions, offering 30- or 90-day supplies for $3-$18 per month. A few medications, including Zoloft, are offered totally free. It also offers free-low cost diabetes blood glucose monitoring supplies. For most medications, multiple dosage levels are available. If the list has most or all of your prescriptions, then this could be a great deal for you.
AAA with GoodRx: With up to 85% off for AAA members, this program has better savings than the free tier of GoodRx. There's no fee for this higher level of savings, but only AAA members can use it. AAA roadside assistance membership costs vary by region but may cost between $40 to $165.
In addition to the above programs, keep in mind that GoodRx advertises for multiple telehealth partners that offer low-cost online visits. You can also keep other costs low by using GoodRx for Pets and by using the free InsideRx Partnership to specifically find discounts on about 209 name-brand medications.

GoodRx Drug Pricing Spot Check on Common Prescriptions

Generic Name
Atorvastatin Calcium
Sertraline HCL
Epinephrine Auto-injector
Basic Program Generic
Prices as Low as...
Paid Program Generic
Prices as Low as...
Kroger: $6.00-$12.00
AAA: $7.27
Gold: $4.13
Kroger: Free**
AAA: $7.33
Gold: $3.79
Kroger: NA
AAA: $121.20
Gold: $260.18
Price Range for This Drug*
*Among companies reviewed. Includes the high and low costs of each company's most basic program offered.
**Available free in 25, 50, and 100 mg for 30- or 90-day supplies.
How to Use GoodRx
Getting Started
For the free GoodRx program, you can fill out a form online to request that a discount card be mailed to you. You can also access individual coupons online or on the app immediately, without even signing up for an account. The GoodRx Gold program does require online signup with a valid payment method. AAA and Kroger each have their own login and signup processes on their separate websites. To use these discount cards/coupons, you present them at your pharmacy and pay as usual. Discounted delivery transactions are processed by third-party sellers' websites.

Search Tool Features
GoodRx has one of the best search tools available. It often shows around 25 pricing options for its drugs. It separates free, paid, and delivery discount programs into separate tabs for easier reading, too. The tool includes numerous tips for saving money, including information on which medications are likely to be already covered by health plans such as Medicare Advantage. It also provides graphs that show the drug's pricing changes over time. It's worth noting that GoodRx has 70,000+ participating locations, more than most discount companies.

GoodRx's Privacy Policy
In 2020, multiple prominent publications criticized GoodRx for its lax privacy procedures which allowed for the unnecessary sharing of sensitive health information with third-party tech and marketing companies. GoodRx responded to these controversies by reworking its policies. You can read "GoodRx and Data Privacy" for information on how GoodRx responded to this crisis. The brand's full privacy policy will provide the most recent company policies.
SingleCare
Best for Loyalty Features
Offered by the PBM RxSense, SingleCare is a mid-size prescription discount company that particularly markets itself to seniors. It's perhaps most well-known thanks to its Martin Sheen television commercials. This brand has been offering free prescription discounts since 2015 and has developed a robust rewards program to thank its loyal customers. This program gives everyone the chance to earn a $5 signup bonus and to continuously earn $1 rewards on certain eligible prescriptions.
Overview of SingleCare's Prescription Discount Cards
Specialized Services and Programs
-Loyalty program
-Mail order option
Number of Participating Pharmacies
Notable Participating Pharmacy Chains
-Albertsons/Safeway
-Walgreens
-Walmart
-CVS
-Kroger
-Rite-Aid
SingleCare's Drug Pricing
There's never a fee for signing up for this SingleCare, and some drugs are offered for as much as 80% off. This brand also offers free shipping on 4,000 different drugs that are eligible for its delivery program. Our pricing spot check did reveal that SingleCare discounts tend to be somewhat low when compared to the best discounts offered by competitors.

SingleCare's Drug Pricing Spot Check on Common Prescriptions

Generic Name
Atorvastatin Calcium
Sertraline HCL
Epinephrine Auto-injector
Generic Prices as Low as...
Price Range for This Drug*
*Among companies reviewed. Includes the high and low costs of each company's most basic program offered.

How to Use SingleCare
Getting Started
This brand keeps things very simple, with a discount card available through printing, text, or email, no sign up necessary. Similarly, individual coupons are also offered in the search tool. Singing up with your first and last name, DOB, and email should be very fast for most people. While optional, creating this account gives you access to the rewards program discussed above.

Search Tool Features
This brand has about 35,000 partner pharmacies, so it has fewer location options in its search results than the companies in the 60,000+ range. It's typical to find about 6 options in a zip code, but this can vary. Whether you're using the app or the website, your search results will include medication FAQs, information on pricing history, and other relevant blurbs and article links. It also features a price alert function that will email you when the price fluctuates. Seniors who need to pick up multiple drugs at a time may appreciate the pricing basket which helps you find the best overall deal.

SingleCare's Privacy Policy
SingleCare's Privacy Policy is admirable for its clarity. SingleCare does a good job of explaining how its "Behavioral Advertising" (targeted advertising) works. This brand proves certain opt-out opportunities for those who wish to limit how advertisements are served to them based on past online activity.
RxSaver
Best for Patient Advocacy
Formerly called LowestMed.com, RXSaver has been providing consumers a simple, free discount program since 2009. Seniors may be interested to know that RxSaver's parent company is RetailMeNot, another popular website that offers coupons for a more general audience. RxSaver is a great choice for those who are struggling with excessive prescription costs because it runs the Prescription Assistance Program, a paid advocacy service that works with patients one-on-one. For those with severe cost concerns, this personalized advocacy service can negotiate with manufacturers and other price-setting players in the market. For some patients, it can lower costs by thousands of dollars per month.
Overview of RxSaver Prescription Discount Cards
Specialized Services and Programs
-Advocacy (costs extra)
-Mail order option
Number of Participating Pharmacies
Notable Participating Pharmacy Chains
-Costco
-CVS/Target
-Kroger
-Walgreens
-Walmart
RxSaver Drug Pricing
RxSaver's regular discount program has no fee. The brand states that about 14% of all its users can get discounts of 85% or more on their purchases. Many consumers will see smaller but still significant discounts.

For those who need more serious help with out-of-control prescription costs, the Rx Advocacy Prescription Assistance Program costs $60 monthly. People with certain prescriptions related to diabetes, asthma, depression/anxiety, high cholesterol, ulcer/acid reflux, thyroid disorders, and nerve pain may be particularly good candidates for advocacy. Prescription cost examples for the advocacy program are not available since each case is unique, but pricing for the free program is easy to find.
RxSaver Drug Pricing Spot Check on Common Prescriptions
Generic Name
Atorvastatin Calcium
Sertraline HCL
Epinephrine Auto-injector**
Basic Program Generic Prices as Low as...
Price Range for This Drug*
*Among companies reviewed. Includes the high and low costs of each company's most basic program offered.
**RxSaver appears to only offer the generic for ADRENALIN, a slightly different epinephrine auto-injector than the EpiPen brand. Its cost may not be directly comparable to that of the EpiPen generic that most brands offer.
How to Use RxSaver
Getting Started
This brand offers a discount card and individual coupons, and it says that there's no difference in the deals available when using the two, unless a coupon expires. The brand stresses that the best deals can always be found by checking for the best pickup location on the app or the website. The basic RxSaver program is always free and no signup is required.

Signing up for the advocacy program involves a phone screening to determine if the program is likely to be helpful to you. Not everyone will be accepted, but there are no limits based on income or age. The screening is free but might be time-consuming.

Search Tool Features
RxSaver's search tool often returns around 20-25 different location options for a zip code, including multiple partnerships with home delivery pharmacies. The tool is fairly simple, but it does provide crucial information on drug safety. It also provides the option of generic or name brand, though the name brand option may often be unaffordably high. Note that the search tool will sometimes default to a quantity of 90 pills, so make sure you correct the quantity menu as needed.

When using the tool, we did note a marked difference in pricing between different cities, and we also noted some fairly significant price changes on different days. This brand's prices may change frequently.

RxSaver's Privacy Policy
RxSaver seems to use data in fairly standard ways, as is laid out in its privacy policy. This brand does share data with third-parties and conducts targeted advertising. The current privacy policy indicates that the brand may have tightened its data-sharing standards recently, but the wording is a bit vague.
Methodology
The pricing "spot checks" that we conducted on the companies above reveal the kinds of discounts you might reasonably expect to receive on the generic versions of Zoloft, Lipitor, and EpiPen. These price checks do not provide conclusive information on which brand has the absolute best prices overall. Below you can learn about how we got the prices that we listed in each price check.
Price Check Parameters
We strove to reduce the chance of errors in price comparison by standardizing how we searched in the following ways.

Location: Pricing can vary dramatically by location, even within the same pharmacy chain. All search tools ask for a zip code, and we used the New York City zip code 10001. Less populous areas may often have lower prices, but also fewer pharmacy options.
Date: We completed our searches of the different pricing tools between January 18th-22nd of 2021. Comparing prices during a narrow time frame is important since the deals do change over time.
Brand: Wherever possible, we compared only generic prices to one another to find the best deals. Generics often look different than name brand medications, but they are still heavily regulated by the FDA and are considered therapeutically equivalent.
Strength: Dosage (mg per pill) and quantity (number of pills) both impact cost. We selected dosages based on commonly prescribed levels. Your actual dosage could be different. We checked generic Lipitor and Zoloft prices based on 30-day supplies. For the EpiPen, an injectable medication used only in emergency situations, we searched for the standard adult prescription of 2 "pens" (autoinjectors) that had 0.3 mg epinephrine each.
Note that the price check tables we provided all have a row that shows the overall "Price Range for This Drug". That price range reflects the prices found in free programs.
Price Checking Problems
We ran into a few issues when comparing costs. For example, some brands showed pricing fluctuations even within the 5-day timer period that we collected information. More complex issues also arose, and reading about them will help you understand where you may also encounter difficulties with your searches.

Unlisted Manufacturers
Common medications are often available in generic versions from several different manufacturers. However, price tools usually did not specify which generic manufacturer the listed price applied to. Some customers report that pharmacies will charge a higher price at the counter than was displayed on the price tool, citing the use of a different manufacturer as the reason for the discrepancy. This is likely a rare occurrence, but possible.

Medications in Unique Forms
When searching for the lowest cost Epinephrine auto-injectors (best known as the brands EpiPen or Adrenaclick), we realized that most of these search tools are designed to help you search pills, not injectable medications. The way some companies displayed dosage and quantity options in drop-down menus for this injectable medication was unclear or even contradictory. To complicate the matter, EpiPen and Adrenaclick have different generics though they serve the same purpose. We tried to only search the more popular EpiPen generic, but it wasn't always an option.

Whenever you have an issue with a pricing tool, your best option is often to call the pharmacy that you want to use. They may be able to give you information you're missing or to provide you a more accurate price than is being displayed in the search tool.
How to Choose a Prescription Discount Card
Step 1: Understand Your Financial Options
Before trying a discount card, you may wish to investigate other options, just to make sure the perfect cost solution isn't already in front of you.

Tips for looking into all cost-saving options:
Ask Your Doctor: Sometimes your situation can improve a lot when you simply explain the situation to your doctor. If you've been given a name-brand prescription, you might be able to switch to a generic or just an older but similarly effective drug. In some cases, you may need to get in touch with your insurance company or Pharmacy Benefit Manager (PBM) and ask if the drug formulary covers a different option for your condition at a better rate.
Find a Copay Card: Copay cards aren't the same as the discount cards this guide focuses on, though their names are similar. Copay cards are special coupons issued by drug manufacturers, and they can actually be combined with insurance to reduce a patient's copay, sometimes dramatically. These cards don't help all situations by any means, but they can be worth looking into. Learn more about copay card basics from Kaiser Health News.
Get Extra Help: Check to see if you qualify for a Medicare assistance program called Extra Help. You may qualify if you're a senior whose 2020 income was $19,140 or lower (for married couples, the cap is $25,860). Note that certain resources are counted separately from your income. This program keeps your costs low by capping all of your copays at amounts below $10 and helping with other costs.
Step 2: Explore Discount Cards with Realistic Expectations
If you've decided that other forms of assistance aren't for you, it's time to start comparing the discount cards/coupons that are available. It's best to start your search with realistic expectations.

Keep in mind the limits and the risks that may be involved, including the following points:
Discount prices can fluctuate unexpectedly (as can insurance copays)
Discounts can't be used on top of an insurance copay and purchases made using the discounts won't count towards your deductible
Discount card companies can use your health data for various advertising purposes
Getting the best possible price offered often requires a pharmacy switch
For a more thorough explanation of these points, you may wish to refer to the Basics section of this guide. Another important thing to consider is that discounts on most medications will not approach the "up to 80% off" discount that is so famous. That being said, you can easily still save $10, $20, $50, or even several hundred dollars if you choose the right program for your medication.
Step 3: Start Comparing Discounts
Make a list of all of your daily medications, being sure to note the quantities and dosages that you need. You may also wish to include medications that you use on an as-needed basis. If you're taking name-brand medications, contact your doctor to ask if switching to generics will be just as effective for you. Most of the time the answer is yes, and most of these discount programs specialize in generics.

Select at least three different discount companies to compare, and check your medication prices at each. Adding your zip code to the search tool will be crucial since prices do differ across the nation. It's a good idea to check free discount programs first- there are so many good options available. If the prices you're finding are still too high, it may be time to reach out to some paid programs to ask about your specific medications. Many paid programs may cost $70 or less per year. Their costs may be worth it to you if you will save more than that using the program.

As a final note on comparing costs, keep in mind that ordering "in bulk" can be a very effective cost-saving technique. For example, 90-day supplies of medications are often less expensive per month than a 30-day one, and it's usually easy to make the switch. You'll need to communicate with your doctor about all such options. A doctor can write a prescription with different dosages and quantities if it's advisable for your situation.
Step 4: Look for Discount Program Perks
As you compare prices, remember to look for other perks that you may want or need. Since there are so many discount options available, companies do compete to carry services that set them apart from the rest.

Common perks to look for include:
Free upgrades based on your membership in other organizations
Free shipping on delivery options
Apps that will provide useful health information
Articles with tips on cost-saving
Low-cost telehealth programs
Patient advocacy services
Pet medication discounts
Rewards programs
For seniors, delivery programs are some of the most popular perks. Being able to receive your medications at home is very convenient and is safer for many whose health conditions make going out hard. Prices on delivery services do vary widely, so you may need to do extra additional price comparisons to find your best option.
Step 5: Sign Up and Familiarize Yourself with Digital Tools
Once you've settled on your favorite program, familiarize yourself with the signup process. We have found that companies tend to have slight variations in how their cards/coupons work, so before signing up you may wish to take the time to read through the company's full "Help" or "Frequently Asked Questions (FAQ)" section. Doing so often makes getting set up with the program easier. Create any password-protected logins as needed, and remember to set email preferences to exclude advertisements if you wish. This is also a good time to download any apps that are offered and learn how to use them.

As you begin to use the program, you may experience a learning curve or may encounter pharmacists that are unfamiliar with the program you're using. You'll often be able to reach out to the company's customer service line to resolve any issues, however. As you get used to using the program that you selected, try to keep an eye on how often the discount levels offered fluctuate, particularly if you're using a paid program. If you find one brand's discounts are too unstable, you may wish to consider exploring a different option.

Frequently Asked Questions


Are prescription drug discount cards a form of insurance? 

No, prescription drug discount cards never qualify as insurance. With these programs, you're still covering all your own costs. You're simply getting a better cash price from the pharmacy thanks to the discounts that the card provides. These programs are an important tool for reducing patient costs, but they don't take the place of a quality insurance plan.


Why did I get a prescription discount card in the mail when I didn't request one? 

If you get a card that you didn't ask for, it's easy to assume it is part of some kind of scam. While you'll want to look into it further before using it, the card you got in the mail is likely legitimate. Some popular discount brands mail large amounts of their cards out to whole neighborhoods at a time. They may base their mailing list on the average income and/or age of residents in your area. Don't feel like you have to use a card that was mailed to you, but it may be helpful.


Can I use a prescription discount card on name-brand medications?

Yes, you can use some prescription discount cards on name-brand medications. Each discount program treats such medications a little differently. Some programs have no name-brand options, and some have just a few. The discounts on the generics will almost always be better, but you may still get a slight discount on a name-brand medication. If there is no generic for the medication that you need, then you may have a more difficult time finding a discount.

Doesn't Medicare Part D cover drug costs?

Yes, Medicare Part D insurance plans are designed to cover drug costs. You can learn more about enrolling in a Part D plan from Medicare's own website. However, as with all insurance plans, coverage has inherent gaps, and sometimes the gaps can lead to high out-of-pocket costs for seniors. Sometimes using a Part D plan plus occasionally using a discount card is the best way to go.


How can companies afford to offer prescription discount cards for free? 

Companies can offer free discount programs because they take a small fee from the pharmacy for every transaction you make using the discount card/coupon. The fee will not affect you, but it may affect the pharmacy's profit margin. Large chain pharmacies view these fees as the cost of attracting customers. They may also be required to participate in a program as part of a valuable contract with a Pharmacy Benefit Manager (PBM). Companies offering free discount programs may also make money by selling upgraded versions of their programs or by advertising related health products and services.

Works Cited