Hospice Care Network - Hospice Inn
Claim 70 Pinelawn Road, Melville, NY, 11747
Caring.com Listing
Talk to a Family Advisor: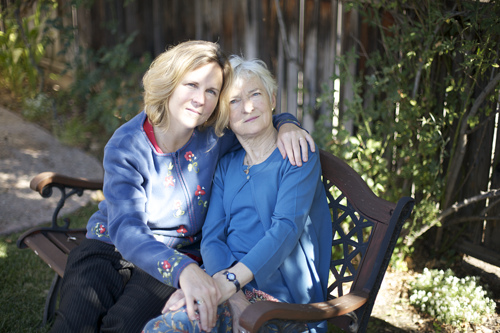 Reviews of Hospice Care Network - Hospice Inn
---
shabohan
January 18, 2017
I am a past client of this provider
My mother spent her final days being cared for by the wonderful staff. I cannot begin to describe the care that she was given. The staff was so loving and dedicated. My family and I were able to be with mom. She was at peace and her every need was tended to. They even took such wonderful care of my family.
---
Valueable Insight
November 13, 2016
I am a past client of this provider
I've let many some month's pass to ensure I have a clear perspective before writing this review. It would be easy to to give this hospice 5 stars because we encountered a number of very dedicated caring people working in a very nice facility.. The support we received from many of these professionals was outstanding and very appreciated by my entire family. We came to this hospice with a parent who was given hope of transitioning home based upon the hospice literature, hospital social workers, and our brief conversations with a placement representitive before selecting this hospice. Our parent was fully aware mentally, but weakened by a fight with cancer. After arriving to Hospice Inn, what my parent and family found distressing was the resistance we received helping us manage medications to help my parent feel better without drugging into confusion (something that was done in the hospital for months), Round the clock narcotics was not the appropriate recipe for this patient at the initial stages of hospice residency, It was far more distressing for the patient to be aware that the dosage of drugs being given at Hospice Inn Melville, was taking away the remaining gift (the mind). For some on the staff including the Medical Director our very keen understanding of the patients desires and current medical condition created an uncomfortable undertone. We had spent many month's side by side with our parent understanding the patients condition and what was optimal care. The Medical Director and some staff made us feel like we were outliers because we objected to the Medical Directors recommendation of constant sedation. We knew at some point in the journey towards death that sedation would be needed to give peace. The Medical Directors resistance to truly listen/learn about this indivual patients condition or show a willingness to provide exceptional care that deviated from their normal process was disappointing. He simply waited us out and In the end we had to give in to their approach, because the polite quite battle of how to provide medications worsened the patients condition. There was constant innuendo to other family members that undermined the will of the patient and proxy; those few who knew best based upon many months of being involved in the direct care of my parent. The reason I write this review is not to bash any of the very caring professional or reputiate Hospice Inn, Melville, Hopefully my review is just a glimpse of insight that a patient or family can use if their loved one is in a similar situation. My last bit of insight; it's most critical is that you meet the Medical Director in advance of your transition. Discuss the condition and care your expect for your loved one, Make sure you feel comfortable that Medical Director (who is the dictator of care and not the doctor) is someone you trust and is willing to deliver the care the patient desires. If you have a common view of the desired care, this facility can serve your loved one well. I am praying for all families reading this to gain wisdom and peace.
---
Jsg10506
February 23, 2015
I am a past client of this provider
During such a difficult time for our family, the staff at the hospice inn were so loving and supportive. They gave my father the ability to have his pride intact while allowing us to spend time with my father as his family not as much as his caretakers. The nurses and facility were wonderful and so compassionate. They made this difficult process a little stressful.
---
Sharons beloved
November 14, 2013
I am a past client of this provider
I can only say one thing about The Hospice Inn. My beloved wife spent her final 26 days in care her. These people do God's work.
---
broken heart !
August 16, 2013
I am a past client of this provider
Hospice Inn is a Wonder facility with a dedicated, compassionate, caring staff. My beloved father could not have received better care, and my family could not have been better cared for anywhere else. My father Wilfredo, final days were spent in a peaceful, painless and comfortable. I thank our Great God Jehovah for having blessed my father and our family with such a wonderful set of persons who truly knew how to show us the compassion we needed to get through this sad ending to his life. My family and I are truly impressed with the Hospice Inn. A special thank to Rose!
---
drbsr
May 26, 2013
I am a past client of this provider
Hospice Inn is a phenomenal facility with a dedicated, compassionate, insightful staff. My Mom could not have received better care, and my family could not have been better cared for anywhere else. We had just experienced a very unpleasant in patient hospice experience with our father two months ago, back in Durham, NC ( fortunately with much effort we were able to move Dad home where another hospice provided the care & compassion we had hoped to experience from the start). As a daughter I now have had experience with three different hospice agencies and have been most impressed with HCN's Hospice Inn. As a physician, I have had experiences with many more hospices and still I am MOST impressed with Hospice Inn!
---
janetlvt
January 10, 2013
I am a past client of this provider
Exceptional, special, caring staff. Everyone I encountered there from the moment my mother arrived was attentive and sensitive to her needs as well as our family's needs. They assured me that my mother would be comfortable, and they made good on that promise. I am thankful that they helped my mother pass on as peacefully as humanly possible.
---
Peachpie9
October 23, 2012
I am a past client of this provider
Peaceful caring way for our beloved mother to leave this world. For my children, it was the best way for them to say goodbye.
---
hotmama58
March 01, 2012
I am a past client of this provider
my sister passed away three years ago on march 10 of this year the care was exceptional she was only 46 hospice was wonderful with her and our family god bless them and the wonderful god given work that they do!
---
Barbara Laverty
July 09, 2009
My loved one stayed here
My father stayed at Hospice Inn for a short time. In his last days, the care was excellent and the staff compassionate and professional. Our family was thoroughly pleased with all aspects of the facility. We highly recommend it.
---
Margaret Wilgosz
June 03, 2009
My loved one stayed here
I have my Mother in this facility at this time. She is content and very satisifed with the care they are providing. Compassionate and sincere. I feel confident she is in excellent care and could not have found a better place for my Mother to make the transition to another life. Thank-you Hospice Inn
---
k lONDON
December 15, 2008
My loved one stayed here
my father received excellent care and attention during his short stay. everyone on staff was excellent and most respectful.
---
About Hospice Care Network - Hospice Inn
---
Hospice Care Network - Hospice Inn is a hospice care provider serving Melville, NY and the surrounding area. Hospice Care Network - Hospice Inn offers care and emotional, social, and spiritual support for patients and their families in end-of-life scenarios. Contact the provider for more details on services and rates.
Request Info
Get full access to reviews, cost information, and amenities