Emergency Preparedness in Assisted Living
7 Best Practices for Assisted Living Emergency Preparedness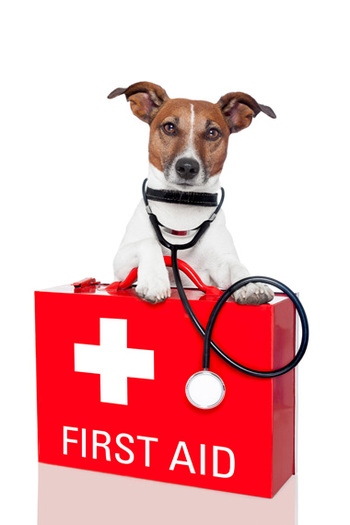 All Rights Reserved
Earthquakes, hurricanes, tornadoes, wildfires, flooding, snowstorms. . . every day seems to bring news of emergencies and crises in different parts of the U.S. When you're choosing a senior care facility for your loved one, it's important to think about these worst-case scenarios -- and to make sure that the community you choose is prepared to take care of your loved one, no matter what.
But how do you know whether a senior living community is ready to handle an emergency? We spoke with representatives from two senior living providers to find out what best practices to look for when touring and choosing a facility.
Have an emergency plan -- and know that it works.
"The first thing you need to have is a strong emergency plan and a well-educated team in place," says Michele DeClemente-Hughes, vice president of operations at the Northeast Division of Emeritus Senior Living. Without a plan, facilities can't keep up with developments in the situation when emergencies do happen, she says. Find out what the plan looks like, who the senior staff in charge will be, and if there is a specialized team in place to take care of residents, supplies, and facility maintenance.
Perhaps most important, find out if the facility has experienced a disaster before and what their experience was in that situation, says DeClemente-Hughes. Were they prepared? How did the plan work? What was the end result?
Know that the community will be adequately staffed, no matter what.
Teri Marinko, senior vice president of customer engagement at Boston-based Benchmark Senior Living, experienced this firsthand after public transportation was halted during the lockdown after the Boston Marathon bombings. "During an emergency, it's particularly important to make sure there is a plan to transport staff to the facility," she says.
It's easy to forget that employees are experiencing the same emergency at home as the facility is experiencing, says DeClemente-Hughes. The staff's movement to and from the facility may be constrained by the emergency, so find out if there's a plan in place for adequate staffing during an emergency.
Ask about emergency supplies.
Find out how the facility stays supplied during an emergency and if staff prepare in advance. Will there be enough food and water? Are food and water supplies kept fresh? Are there extra medications for residents who will need them? Does the facility have emergency generators, and are they checked regularly? It's important to make sure the facility has a good relationship with vendors and suppliers, says Marinko. If, for example, a generator stopped working, the facility should be able to have it replaced quickly.
Make sure there are clear lines of communication.
Lines of communication can be affected during an emergency, so find out how a facility keeps them open. Find out in advance what the chain of communication is between staff and between families of residents, and know where to look for updates. For example, some senior living organizations have centralized offices that collect information from individual communities experiencing a disaster and post it online on the main company website, or distribute it through emails to residents' families. This can be especially helpful if the central office is in a different state -- you may be able to reach them for information even if local phone lines are down.
Find out how staff addresses residents' worry when regular routines are disrupted.
When a big weather event or crisis hits, the temptation might be to turn on the television to keep up with the latest events. But be aware that graphic images on a television screen -- often repeated over and over -- might be overwhelming for older adults, especially for those with dementia. Find out what your loved one's senior living community will do to help pass the time, if television is not an option. Will they have sing-alongs? Tell stories?
Ask about emergency evacuation plans.
During Superstorm Sandy, many coastal assisted living communities activated their evacuation plans. They had arrangements with other facilities further inland, and as the storm approached they were able to transport their residents to safety. When your loved one moves into a community, you'll want to know whether it has this type of arrangement, and with whom.
Prepare yourself for emergency, too.
As a caregiver, it's important to prepare yourself in advance. Remember that if you live in the same area as your loved one's senior living community, you may also be affected. Knowing what a senior living community's emergency procedures are and how to communicate during an emergency eases your worry and lets you focus on what you need to do at home, says Marinko.
Some communities may let family members come to the site. During Superstorm Sandy, Emeritus at Stafford assisted living community in New Jersey reported that three or four residents' family members came to stay overnight the eve before the storm. Find out if this is an option at your loved one's community and, if so, discuss how the logistics might work.
At the very least, make sure the facility has the information it will need to contact you, plus alternate ways to reach you if cell phones and telephone lines are down. Also, take time to talk to your loved one's community about what your concerns will be in an emergency, says DeClemente-Hughes. "Be clear with the community so they know what you expect and so they can address those expectations."
Find Assisted Living Near You Now
Comments
---
Stay Connected With Caring.com
Get news & tips via e-mail
---