Bridgewater Center For Rehab & Nursing L L C
Talk to a Family Advisor: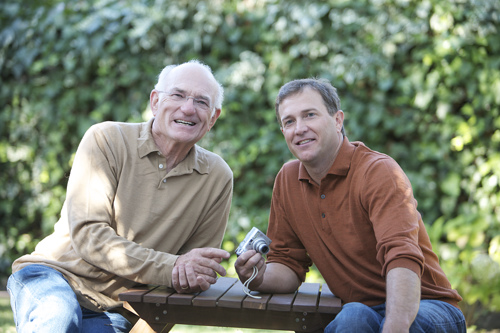 Reviews of Bridgewater Center For Rehab & Nursing L L C
---
So Thankful
April 21, 2017
I am a friend or relative of a current/past resident
My mom was moved to Bridgewater after spending 2 months in another ventilator rehab facility. Mom previously had an aortic valve replacement surgery, During surgery she suffered a stroke and other complications that caused a diaphragm to become parralized.. This left her breathing with a ventilator. Before leaving the previous facility we were told she most likely would be on a ventilator the rest of her life. She was moved to Bridgewater on the vent and placed on the ventilator unit. While at BW we met weekly with all her care givers: Respiritory, Nursing, Rehab, Dietary, Social work and even Administration to discus her progress. All departments rose to the challenge and Mom's care was wonderful. She was wiened of the vent and then oxygen. After 3.5 months Mom has been released and is at home thanks to all the dedicated, professional and caring staff at BW. We as a family are so thankful for the progress made while at BW!!!
---
KEA32
March 08, 2017
I am a friend or relative of a current/past resident
This place is deplorable! My mother was there for a month had open sores that were not discovered by staff that were new after arriving there. She called for nurses and aides to no avail. She ended up with a rash from head to toe and her skin died and was falling off. They did nothing to help her treat it. And there were piles of dead skin all over the floor and betting. With the new skin every time she scratched it would crack and bleed. They never changed the bedding and there would be dried blood marks all over the pillow cases and sheets. Her roommates diaper was left on the floor for hours. She was freezing all the time, the administrator said it would be priority to move her to a room with a bed by the heater and they never moved her. The staff were very incompetence. A night nurse would lay out meds for doses throughout the night and leave them for my mother to take. There were narcotics in with her meds so anyone could walk in and take them. The nurse left a syringe with insulin on my mother's table and asked her to give it to herself. So the syringe was left there with the needle and no place for my mom to discard it when she was done. They left another residence meds on my mom's tray. The staff foreseen all sitting at the nurses station talking watching TV shows on their phones while alarms were going off and patients were calling for them. Residents were seen sitting around the nurses station asking for blankets because they were cold or asking for drinks because they were thirsty. And they were ignored. One resident was wheeled into the kitchen in a wheelchair to make some hot tea and then it left them in there. The patient had to reach above his head to put the cup in the microwave. He microwave to the water for two minutes. And was expected to get the water out himself. The floors were dirty and sticky. There were dishes stacked all over the place in the break room and in the Halls. Equipment was everywhere in the Halls it was amazed to try to walk down the Halls much less to move wheelchairs down the Halls. People's personal items were sitting in the halls. There were garbage bags sitting in the Halls. Even though there were receptacles to put them in. Dirty Linens were left on the floors in the rooms and in the bathrooms instead of being put into the dirty linen receptacles. The staff was rude on the phone when you call and ask about your family member that was there. They would stand at the nurses station talking about the patients while other patients were sitting around the nurses station listening and other staff for sitting there listening. They were not following privacy protocol. One day they had no towels or wash clause for any of their residence and we were told it was because the order for them got lost. So nobody had anything to wash up with or to clean messes up with. Although there were disposable towels available and they were not giving out. The ice machine was broken on the floor my mother was on. The aides said that they couldn't go to another floor to get ice. My mom continue to ask for drinks because she was dehydrated and they would say that they get them and not bring them. Needless to say my mom ended up back in the ER dehydrated incoherent with what was going on with additional sores all over her body and doctors asking why they didn't change the mud she was on that gave her the rash and why nobody had treated the skin issues she was experiencing. To add to the situation when my mother was transferred to the hospital her records said that she was on oxycodone yet her nurse at the nursing home confirm that she was only taking Tylenol with Percocet. So where were the oxycodones going that were on her records that she was supposedly getting? A complaint has been filed in regards to these issues with the complaint intake office in Syracuse through the Office of Aging.
---
LousPies
February 10, 2017
I am a friend or relative of a current/past resident
I have to check ONE star, or they won't let me review it. It deserves a MINUS 5 stars! My loved one LOST mental capacity and physical capacity while being ignored in a room for over two months. The staff only know how to make excuses. Spend your time finding another facility, or caring for your loved one while in Bridgewater. The staff cannot care for basic needs. The food cannot be described!
---
jtnccc
July 16, 2016
I am a friend or relative of resident
bridge water was a dirty smelly understaffed hole. My dad was there and he ended up with a bed sore, my mom was taking better care of him than the nurses were. Needles left all over, they are lucky my dad doesn't sue them and close it down!
---
peapodpren
July 01, 2016
I am a friend or relative of resident
My father was at Bridgewater for less than 12 hours and was admitted to the emergency room. He was transferred from the Hospital to Bridgewater for Rehabilitation. To make a long story short, my father fell was left on the floor for over 40 minutes. He vomited and the mess was never cleaned up, a rag tossed over the mess. The next day while picking up his stuff the mess never cleaned up. The floor sticky his bed was a mess, lights not turned off. I feel for his poor roommate who, is not mobile and had to deal with this situation as well. Bridgewater has a terrible reputation for a reason, the place is appalling!
---
Vincent6
November 06, 2014
I visited this facility
We visited Bridgewater trying to get my mother there. I did not like that place. I wouldn't consider the people professional; they were not accommodating at all. It was an old place. It looked like an old hospital. The people lied to me about insurances and what they were going to accept.
---
pagon
August 22, 2012
I visited this facility
Could have been more available parking for visitors. Getting to the facility was very easy. Inside the facility it was very easy to locate where we needed to go. There was always someone available to ask if you needed help with finding a patients room. Nurses were very friendly and willing to any questions you may have. Upon entering my grandmothers floor she was staying on you could view the activities room. Ususally you could see patients / residents engaging in some kind of social activity. Wether it be playing games doing crafts or tossing a beach ball for physical activity. Also the patients who were able to get around with asistance could usually be seen walking the halls with an aide or a nurse. The facility appeared to be clean and seemed to have good housekeeping. My grandmothers room always appeared neat and tidy. While I was visiting I also witnessed the attentiveness of the nurses and aides. whenever my grandmother needed assistance all she had to do was ask. Also the nurses and aides regularly strolled around checking to make sure everyone was ok or if they did need help.The nurses and aides were very kind to my Grandma. The nurses and administrations also did a good job of keeping us informed on how our grandmother was doing. When ever she had a health issue that needed attending too we were informed.
---
christin1225
July 15, 2012
I am a friend or relative of resident
The rehabilitation unit is MUCH more modern than the long-term area to where my family member was transferred. The dementia unit's rooms obviously were single-occupency at one time (one light between two beds) and only one resident has any room for personal furnishings. Also, fully opening a room's door blocks shut the bathroom door. The doubling-up may be what makes the unit floor feel so overcrowded when moving from place to place. I have not visited other homes, but isn't there another option to the incessant chair, bed, and room alarms? At the very least, the staff should be able to disengage an alarm when entering rooms. Personally, I would find the atmosphere difficult to work in let alone live in.
---
Jane2
March 07, 2012
I am a friend or relative of a resident
When I went to visit my uncle the last time the facility was under construction. They were adding and updating things. I could not find my uncles room or a staff member to help me. I went down various hallways until I finally found someone. This person was doing maintenance and couldn't help me personally but he found a nurse for me. She was very friendly and helpful and within a few minutes we had located him room. This does make me wonder how well staffed they are and if the patients are adequately supervised
---
About Bridgewater Center For Rehab & Nursing L L C
---
Bridgewater Center For Rehab & Nursing L L C is a nursing home in Binghamton, NY that provides patients with skilled nursing care as well as private or shared accommodations. Contact Bridgewater Center For Rehab & Nursing L L C for more details on housing, services, and rates.
Features of Bridgewater Center For Rehab & Nursing L L C
---
Medicare (ratings last updated: 07/10/17)
Health:
Overall:
Quality:
Staff:
Medicare Provider Number: 335228
Ownership Type:

For Profit Corporation

Date Certified:

06/01/2017
Location of Bridgewater Center For Rehab & Nursing L L C
---
Request Info
Get full access to reviews, cost information, and amenities