Vintage Senior Living at Vintage Simi Hills
5300 East Los Angeles Ave.
Simi Valley

, CA

93063
Talk to a Family Advisor
(866) 824-8174
Cost
Starting at $2,950/mo.; $4,495 (ALZ)
From Vintage Senior Living at Vintage Simi Hills
---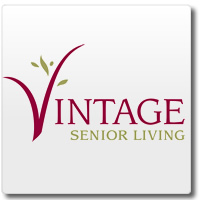 Assisted Living, Memory Care, and Independent Senior Living in Simi Valley, California.
Make yourself at home at Vintage Simi Hills in Simi Hills, California. It's a friendly, flexible environment that celebrates your individuality and nurtures your soul. We recognize that each new resident has a unique lifestyle. So we've tailored solutions to match:
Independent Living, for our most active seniors
Assisted Living, when you need a helping hand
Memory Care, special care for those with memory challenges e.g. Alzheimer's and dementia
Short Term Care, for a respite or recovery period
Serving Simi Hills, Chatsworth, Porter Ranch, West Hills, Moorpark and more
All options include:
A safe, secure environment
Compassionate, capable staff
Busy days, rewarding activities
3 chef prepared meals daily
Scheduled transportation for errands, medical appointments and field trips
Friendly people and a sense of community
Nearby Attractions:
Ronald Reagan Presidential Library
Simi Valley Senior Center and Cultural Center
Abundant shopping and dining options
Medical:
Pricing:
Vintage Simi Hills, a Vintage Senior Living retirement community, offers Independent and Assisted Living starting at $2,950 per month, depending on availability and floor plan.
Vintage Simi Hills also offers compassionate Memory Care services and accommodations starting at $4,495 per month, depending on floor plan and availability.
License # 565801533
Reviews of Vintage Senior Living at Vintage Simi Hills
---
Average Rating: 5.0 based on 2 Reviews
business
Vintage Senior Living at Vintage Simi Hills
I visited this facility
This facility is fun to be at. The surroundings are great and the people there are nice as well. Service is very excellent. The people living there are extremely nice and the staff there makes sure all the elderly people are taken care of appropriately. The whole area is kept at a very nice temperature and the interior design is beautiful! Although it is located on the side of a street you can barely hear a sound from the road. The rooms are well equipped to shut off noise from the outside. The rooms also have a gorgeous view when you look out the window. I worked with the staff and noticed that they always have a smile on their face no matter what. They truly do care about the people staying and strive to make them feel like they are at home. Great environment to be at and definitely a recommended assisted living facility to stay at.
---
business
Vintage Senior Living at Vintage Simi Hills
I am a friend or relative of a resident
This assisted living facility is truly amazing, they treat my grandmother like royalty and I never mind going to visit her. They have a built-in hair and nail salon, they treat EVERY resident with respect, and are always so pleasant when you come in, no matter what the reason. The rooms are a nice size, heated and air conditioned with beautiful views into a courtyard. They hold an ENDLESS amount of activities for the residents, singing, games, and luaus, anything you can imagine. My grandmother is a hard person to please, and she LOVES it here! She loves the volunteers and the staff; she says they are very friendly, always glad to help her whenever she needs it. Vintage Simi also has nights that incorporate the whole family, children, grand-children, whoever you want, bring them along to spend some time with your loved one. There are no feelings of hostility or unfair treatment, this facility is truly incredible, I would not mind staying there.
---
Location of Vintage Senior Living at Vintage Simi Hills
---
Features of Vintage Senior Living at Vintage Simi Hills
---
Costs
Lowest monthly rate: 2,950
Get Details
Get a quote
Learn about payment options
Make an appointment
Top Cities for Assisted Living