Vintage Senior Living at California Mission Inn - Rosemead, LA County
8417 Mission Drive
Rosemead

, CA

91770
Talk to a Family Advisor
(866) 824-8174
Cost
Starting at $2,400/mo.; $4,700 (ALZ)
From the Provider
---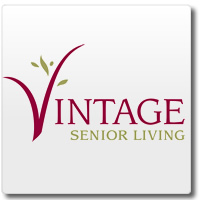 Assisted Living, Memory Care, Independent Senior Living, in Rosemead, California.
Make yourself at home at California Mission Inn in Rosemead, California. It's a friendly, flexible environment that celebrates your individuality and nurtures your soul. We recognize that each new resident has a unique lifestyle. So we've tailored solutions to match:
Independent Living, for our most active seniors
Assisted Living, when you need a helping hand
Memory Care, special care for those with memory challenges e.g. Alzheimer's and dementia
Short Term Care, for a respite or recovery period
Serving Rosemead, El Monte, South Pasadena, San Marino, San Gabriel, Al Hambra, Monterey Park and more
All options include:
A safe, secure environment
Compassionate, capable staff
Busy days, rewarding activities
3 chef prepared meals daily
Scheduled transportation for errands, medical appointments and field trips
Friendly people and a sense of community
Nearby Attractions:
Old Town Pasadena shopping district and Paseo Colorado open-air village
World-renown Descanso Gardens and Los Angeles County Arboretum and Botanic Gardens
Abundant dining options
Medical:
San Gabriel Valley Medical Center
Arcadia Methodist Hospital
Huntington Hospital of Pasadena
Pricing:
California Mission Inn, a Vintage Senior Living retirement community, offers Independent and Assisted Living starting at $2,400 per month, depending on availability and floor plan.
California Mission Inn also offers compassionate Memory Care services and accommodations starting at $4,700 per month, depending on floor plan and availability.
License # 197606182, 197607175
Reviews of Vintage Senior Living at California Mission Inn - Rosemead, LA County
---
Average Rating: 5.0 based on 1 Review
business
Vintage Senior Living at California Mission Inn - Rosemead, LA County
I am a friend or relative of a resident
From the moment I came through the door, the staff was kind and polite. The building may have been old, but it was very clean and beautiful. As they were setting up dinner, the food looked extremely good and tasty. I wish I could have tasted it. The individual rooms were beautiful and stylish. The residents, including my grandmother, seemed extremely happy. I do not think there is a single negative thing I could say about this housing.
---
Location of Vintage Senior Living at California Mission Inn - Rosemead, LA County
---
Features of Vintage Senior Living at California Mission Inn - Rosemead, LA County
---
Costs
Lowest monthly rate: 2,400
Get Details
Get a quote
Learn about payment options
Make an appointment