Venous Thromboembolism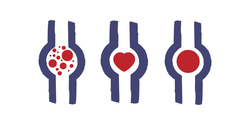 Venous thromboembolism (VTE) is a disease that includes both deep vein thrombosis (DVT) and pulmonary embolism (PE). A venous thrombus is a blood clot (thrombus) that forms within a vein. Thrombosis is a term for a blood clot occurring inside a blood vessel. When a blood clot breaks loose and travels in the blood, this is called a venous thromboembolism (VTE).
Tip: Flu Shot Could Cut Cardiovascular Risks
Believe it or not, a yearly flu shot might help prevent a stroke or heart attack. Several different groups of researchers have reported that the influ...
read more