Skin Cancer Solution Center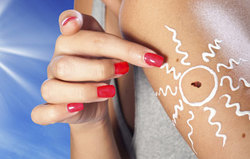 Skin cancer -- the most commonly diagnosed type of cancer -- falls into three major types: basal cell carcinoma, squamous cell carcinoma, and melanoma. Melanoma is the most serious, but all forms of skin cancer are most easily treated when caught early.
WHAT KIND OF HELP DO YOU NEED?
I Want to Learn More About Skin Cancer
I Want to Learn About Skin Cancer Treatments
I'm Worried I Might Have Skin Cancer
Caregiving at Home
Long-Term Residential Care
Tip: Ear Tubes Can Relieve Earache After Brain Radiation
One of the common side effects of radiation treatment to the brain is earache, caused by wax hardening inside the ear -- which in turn leads to fluid ...
read more