Manorcare Health Svcs - Huntingdon Valley
Offers Nursing Homes
3430 HUNTINGDON PIKE, Huntingdon Valley, PA 19006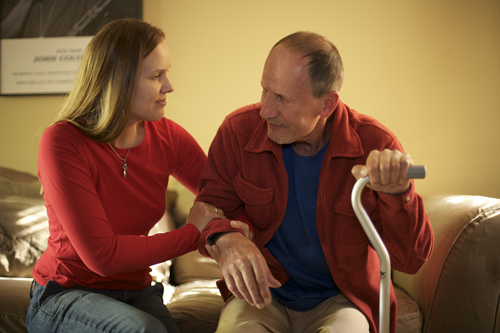 ---
Reviews of Manorcare Health Svcs - Huntingdon Valley
Nursing Home Reviews for Manorcare Health Svcs - Huntingdon Valley
February 02, 2021
I am a friend or relative of a current/past resident
You need to pay attention to the patients more,notice bed sores,blisters, cuts,bruises etc...
November 19, 2020
I am a friend or relative of a current/past resident
I would recommend this facility to everyone I know if they need a facility for their loved one!!! This place is amazing, the staff is wonderful!! My mother just passed away a few days ago and I must say the care she received the whole time she was there was simply incredible. The Director of Nursing Amanda and the Administrator Seth were so helpful, they made everything so much easier. They did everything they could so that my mom received great care and was comfortable. My mother was given great care by all the nurses and cna's. Gaye was my mother's nurse and she is simply the most wonderful, caring person I ever met!!! My mother died peacefully without any pain and that's all thanks to the staff at manor care. If you have a loved one that's sick in need of short term rehab or long term nursing home this is the place!!!! I trusted them with my mothers care and they did an amazing job!!!! Thank you again for your professional, caring, kindhearted care of my mother.
June 14, 2019
I am a friend or relative of a current/past resident
My Mother was in Manor Care Huntingdon Valley for 4 years on the Dementia ward and was not an easy person to deal with on a lot of days. The staff was very patient and kind and towards the end when she was placed on Hospice, they were so supportive of me also. I would recommend this facility to anyone.
November 27, 2018
I am a friend or relative of a current/past resident
My dad is in Manorcare in Huntingdon Valley (Manorcare Health Svcs - Huntingdon Valley). It's not the best, but it's about all I can get with Medicaid. When I see the staff they're very nice, but when I'm not there, I don't know what happens. My dad doesn't like it at all. He has a room and he has to share with a roommate whom he is not very happy about, but the room is clean and well maintained. They have very limited physical therapy and it seems like the activity is limited to bingo and things like that. The grounds are very nice and the location is close to my stepbrother, so that's good. It's $12,300 a month and I have never had anybody else in a nursing home, so the cost is hard to judge, but I can imagine that's reasonable. I just don't want anybody to go to a nursing home like that, but when you don't have the money there's not a heck of a lot you can do. The food I looked at there made me sick in the stomach because it was all mushy.
January 27, 2016
I visited this facility
ManorCare seemed nice, but I didn't care for the rooms that much, they were too small. The staff was good. They don't have that many activities.
January 27, 2016
I am a friend or relative of resident
My father was here for rehab and returned home stronger than he was before his hospitalization. We were at the point of considering longterm care for him and were so pleased to see the progress that he made. The staff were caring and attentive. I would definitely recommend their physical therapy program
June 03, 2015
I am a friend or relative of resident
The first 30 was great for my mom was in rehab, I needed her to stay there for couple months, once I signed paperwork for long term care, They moved her into a new unit, in 28 days she was admitted to ICU for 28 days in Abington, they ignored my request about her being heavily medicated. Needless to say, she passed away 4 mths later! She was perfectly healthy going in, only had md dementia. It started with a bladder infection from a constant saturated diaper. I put her there to be safe for couple months, they destroyed her in 28 days :(
May 22, 2015
I am a friend or relative of resident
My grandmother was here for a month and is now home stronger than she was before. She enjoyed herself and the doctors and nurses were very attentive to her every need. The building was very clean and the kitchen staff always brought her something different if she didn't like what was given. There were occasional problems, but they were handled as soon as possible.
January 12, 2015
I am a friend or relative of resident
My relative was admitted for rehab. They was there for over two weeks and went downhill with each passing day. They lost close to 18 pounds during this time, but the staff insisted their weight was fine. We tried to get them out but the doctor would not approve them to leave. We had to call 911 to get them out of there. The nurses are the rudest people you will ever meet. The majority of the aides were so caring and more concerned about our relative's health than the medical staff. Our relative is now in the hospital being treated for a blood clot as well as other issues. It was a nightmare of an experience. If you want your relative to die.......this would be the place.
September 20, 2014
I am a friend or relative of resident
This is an excellent facility for a short term rehab stay. Not only is the facility kept extremely clean and free from odor, but the care my grandmother received was better than we could have expected. We have been in several other facilities and this rehab program was by far the best we have experienced. We would recommend this facility to anyone looking.
September 17, 2014
I am a friend or relative of resident
This is a horrible facility. Do not send anyone you love to this place. The nurses were nasty and uncaring. It took them hours to answer a call bell to help my parent. The kitchen always messed up on my parents special diet. They always lost my parents clothing. The accounting dept messed up on every invoice. They can't do simple arithmetic. We had problems with administration when we brought the problems to their attention. I have so many negative details about this place I can write a book. The place was dirty, there were stink bugs all over the place.
January 30, 2013
I am a friend or relative of a resident
Manor Care Health Services is closer to where my mother lives. They have a pretty good rehabilitation program. The nurses and the staff are good. My mom is currently in an apartment. She said the food is good. But there's one area where you can smell the urine there. It seems they have addressed that. Although I would recommend that if possible the housekeeping is affiliated with a company with better standards.
June 25, 2012
I am a friend or relative of a resident
For the most part Manor Care has been wonderful working with my family and taking care of my grandfather. One thing I wish they did was not call us on every little thing. We put my grandfather in Manor Care because we could not handle his health issues. But whenever my grandfather does not shower or there is an issue they instantly call us. There has been times when the facility has been a huge help though. For instance helping change his medications because they noticed he was taking the wrong ones.
July 11, 2011
I visited this facility
Nestled in the country side over-looking beautiful fields of green during summer, I could not help but notice this facility as I drove by each day. Wasn't disappointed on my visit either. The atmosphere is serene, very quiet and peaceful. I could observe staff and residents commingle and interact freely in such a way that, there was no telling one from the other. Resident looked well rested, relaxed and were quick to say "hello" even to a stranger. Resident rooms are quite spacious compared to others I've seen, equipped with a laundry room on each floor, microwaves and kitchen for meals. There is also a church on site for those interested in spiritual growth and development. Sure does comes highly recommended for those looking to get away from it all.
July 11, 2011
I visited this facility
The Manor is placed off of huntingdon pike and far enough away that you don't hear the traffic driving by, but close enough that it is not a far walk to catch a bus. Parking is easy at this facility visitor and residents have plenty of spaces. The land scaping adds to the surrounding area with a small bridge and lots of green plants and bushes. Inside the building it layed out very nicely and easy to navigate threw. The residents always have been happy and welcoming during the visits I have made. Many residents feel comfortable enough to leave their apartment doors open and their neighbors peak in and say ""Hi"" from time to time. The part I like most about this building is the cottage style homes behind the many building. They are more private but still close enough for every to get together. The cottages are much larger then the apartments and are laid out much like a large U shape. Over all it is a quite comfortable place to live with everything you would need close by.
See all Nursing Home reviews (15)
See fewer reviews
Get Costs
---
Services and Amenities of Manorcare Health Svcs - Huntingdon Valley
Medicare
Health:
Overall:
Quality:
Staff:
Medicare Provider Number: 395913
Ownership Type:

Non Profit Other

Date Certified:

10/01/2020
Get Costs
---
About Manorcare Health Svcs - Huntingdon Valley
Manorcare Health Svcs - Huntingdon Valley is a senior living provider in Huntingdon Valley, Pennsylvania that offers residents Nursing Homes. Contact Manorcare Health Svcs - Huntingdon Valley for more details on services and rates.
Get Costs
---
Map of Manorcare Health Svcs - Huntingdon Valley
---
Senior Living Communities near Montgomery County, PA
Senior Living Communities near Huntingdon Valley, PA
Other Senior Care in Huntingdon Valley, PA