Oklahoma Methodist Manor, Inc
Offers Assisted Living and Nursing Homes
4134 East 31St Street, Tulsa, OK 74135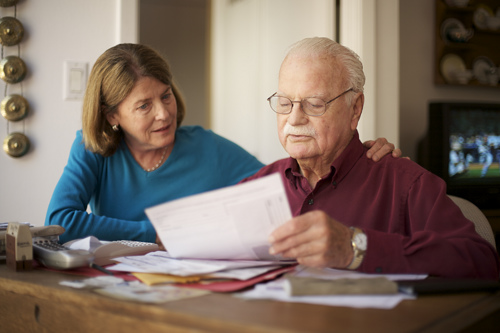 Top Nearby Assisted Living
---
Reviews of Oklahoma Methodist Manor, Inc
Assisted Living Reviews for Oklahoma Methodist Manor, Inc
January 22, 2018
I am a friend or relative of a current/past resident
You couldn't ask for a better staff!!
September 07, 2017
I visited this facility
Oklahoma Methodist Manor had various buildings and apartments of various sizes that were gorgeous. They served excellent, well-prepared, and well-served food of great variety.
March 18, 2016
I visited this facility
My visit to Methodist Manor was fine. I think it had been remodelled recently. The rooms were the nicest for the best price, and came in a variety of different sizes complete with a kitchen, study, living room, and bedroom. The staff was very helpful. The location was near a shopping area, and their activity schedule was quite full.
February 11, 2015
I visited this facility
My mother has pretty much decided to go to Methodist Manor here in Tulsa, and we put down the deposit. There is a waiting list. She just knows more people there than anywhere else in town and feels like she would be most comfortable there. We've been Methodist all of our lives, so most of our Sunday school classmates retired there, and it's right by my mother's house. They've got everything. They have high-end apartments where just the entry fee alone is $140,000, and then you pay rent on top of that, but they're lovely with balconies. They've got independent living bungalows and apartments, they've got assisted living facilities, and they've got places for Alzheimer's dementia patients on the same campus. They've got a heated indoor pool for water aerobics and lots of activities scheduled. It's very secure, there's a guard and a gate, and the facilities are locked. They have a wide food selection every day for every meal. She will either be in assisted living or in the memory unit. She has to be evaluated to determine what level of care she needs. If you're going to be in independent living, it's expensive, but if you're going to assisted living, there is no membership fee, just a monthly rent. If you want to be in their newer high-rise building, it's more expensive.
December 28, 2014
I visited this facility
Oklahoma Methodist Manor was wonderful, but it was way too expensive. The move in alone and the membership fee was over $100 thousand. My friend of mine who lived there took us on the tour. The room and the dining room were very nice. They had more than one dining area, and the rooms were huge. They have different levels: cottages -- little individual units that were basically 350 sq. ft. There was a wide range of choices out there. I like the place as we are Methodist, a lot of our friends from Sunday school have retired out there, and the location is nice. They had a swimming pool and water aerobics.
July 31, 2014
I am a friend or relative of a resident
I can't say anything bad about Oklahoma Methodist Manor. They have been most helpful, caring and they kept us very informed. They went out of their way to try to get her involved in things and to care for her needs. She has her own housekeeper that comes in, changes her bed, and does her laundry for her.
July 25, 2014
I am a friend or relative of a resident
We love Oklahoma Methodist Manor. We chose it because of the continuous care, the location, the condition of the building, and the personnel. They go out for ice cream or pizza. I think it's a once a month thing. My mother just now is starting to participate in the activities like that, because she's getting herself established and building up her strength. She's in therapy. When I talked to anybody, they're very attentive. I really have nothing major negative to say about them. Mother is pleased with the food. She talks about the menus; sometimes they say they're going to get one thing, and then it's something else. It still tastes OK. If you eat chicken fried steak, you have mashed potatoes and gravy with it. The gravy is part of chicken fried steak and they have things like roasted potatoes. That doesn't go. Whoever is in the kitchen obviously is not from Oklahoma and they don't know what people are used to eating here together. She went in the end of March. She's in a studio right now, and she's moving into a 1-bedroom that has opened up, so she's going to get a living room and a bedroom situation. She will be totally settled when she gets into this.
May 20, 2014
I am a friend or relative of a resident
I liked Oklahoma Methodist Manor. I ate there several times with my friend, and it was good because they gave you a choice of what you wanted to eat. The dining area was clean, and it was OK. The facility was really nice, new, clean, and a fresh place. They had a yard outside. The view from their windows was nice. It seemed to be a comfortable place to be. It would be a place that I thought most people would feel good about being there. The staff was very helpful and friendly. They were extremely kind, even at the time of my friend's death. One of the people even spoke in a way that showed she cared about she worked with. They had all kinds of activities. They would do a variety of things, which I know because I had attended a couple of things there. They had speakers coming in. They would have music shows. They had lots of movies, parties, king and queen events. They celebrated all the holidays. The one negative thing was that I thought my friend's room was small, but I would recommend them to others.
June 25, 2013
I visited this facility
I went on a tour of the Oklahoma Methodist Manor, and I liked it, it's really nice. I didn't really get to talk to anyone but the staff was nice . They had a lot of things going on in the different rooms.
March 20, 2013
I visited this facility
The staff was excellent at Oklahoma Methodist Manor. However, this place was a lot more expensive.
July 08, 2012
I am a friend or relative of a resident
The facility is nice and big but the rooms were small and not very friendly looking. The rooms did not have any personal touches and it felt more like hospital than a place that someone would stay long-term. The grounds and facility is currently under construction so that may change. While I never saw anything negative, my aunt did not like the way the staff treated her mother while she was there. She felt that my grandmother did not get enough attention. The only experience like that I ever had was when my grandmother became confused as to why she was not allowed to go outside and why the doors would not open for her. I felt the staff should be more available to ease patients' concerns like that, even if they have to be told several times. No one came over to help explain the situation to her. It would have been better if the grounds had been more open to the patients.
See all Assisted Living reviews (11)
See fewer reviews
Nursing Home Reviews for Oklahoma Methodist Manor, Inc
October 31, 2018
I visited this facility
I visited Oklahoma Methodist Manor and I was really impressed with it. The appearance of the facility was clean, nice, and the rooms were really nice. You don't need to furnish it. It was more geared toward short-term stay. It didn't feel as home-like, but it was very nice, and felt luxurious. I saw a physical therapy room. They have very helpful and friendly people.
February 22, 2015
I visited this facility
We visited four, and one of them is the Oklahoma Methodist Manor. Their physical therapy stood out to me. We didn't visit the dining area, but they did have a gym and a pool. The place is clean, and we like the idea that they have physical therapy.
June 23, 2011
I am a friend or relative of resident
My grandfather stayed in Oklahoma Methodist Manor for several years before passing away. While there, he received quick and responsive care. At no point did I feel that he was being neglected in any way. The facility is, however, older and a show wear, but was usually clean. There is a new addition to the facility, which is significantly nicer in appearance than the old area. The staff always addressed my grandfather by Mr. and his last name. They were very polite to him and treated him like family. In fact, some of the staff began to learn his interested and have friendly conversations with him regarding those interests.
---
Services and Amenities of Oklahoma Methodist Manor, Inc
Health services
Nurse On Staff:

Onsite 24/7
Medicare
Health:
Overall:
Quality:
Staff:
Medicare Provider Number: 375454
Ownership Type:

Non Profit Church Related

Date Certified:

07/01/2018
---
About Oklahoma Methodist Manor, Inc
Oklahoma Methodist Manor, Inc is a senior living provider in Tulsa, Oklahoma that offers residents Assisted Living and Nursing Homes. Contact Oklahoma Methodist Manor, Inc for more details on services and rates.
---
Map of Oklahoma Methodist Manor, Inc
---
Senior Living Communities near Tulsa County, OK
Senior Living Communities near Tulsa, OK
Other Senior Care in Tulsa, OK