Dorset Place
Offers Assisted Living and Memory Care
12401 Dorset Drive, Oklahoma City, OK 73120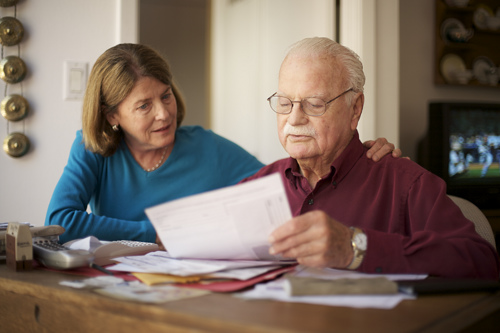 Top Nearby Assisted Living
---
Reviews of Dorset Place
Assisted Living Reviews for Dorset Place
February 06, 2018
I visited this facility
Very pretty Community. It's a smaller community which I liked since you get to know the other residents and families.
May 26, 2017
I am a friend or relative of a current/past resident
Currently my husband is in Dorset, and it's OK. The rooms were adequate, but the food is barely adequate. The food is mediocre. They have a common room and a dining room. It's spacious, clean, and well-maintained. It was convenient but expensive.
July 13, 2016
I visited this facility
I liked the Brookdale North West. It was a nice one, clean facility as its own free-standing building with just memory care.
July 20, 2015
I visited this facility
Brookdale North West was a little bigger; I liked the layout and the facility. They had that dark brown color. I did see a group of people out in the sitting room and watching movie that we're going to be big, and they were altogether nice and cozy. The director that I took the tour with was very bubbly and nice. That would have been a possibility.
May 12, 2015
I am a friend or relative of a resident
The staff at Sterling House of Oklahoma City was very upbeat, and they were doing everything they could to provide the needs of their community members. You could see that when you walk in the door; they are very attentive. Their apartments were small, but they are well maintained. They have sufficient storage. I was really happy with the place. The dining room was very attractive. My dad only managed to need a couple of meals in there because he was only there for a very short period of time before we moved him to hospice. They do have various activities, but I do remember that they have games and movie nights. Their calendar was quite full. Overall, it was positive, but I had one negative experience. I had called up there quite late at night, and I have asked this young woman to get me some information; she said she was cleaning the dining and that she will get back with me, and it is not the answer I needed. That night, I called the director of the facility, and she got me the information.
March 31, 2015
I visited this facility
Sterling House is nice, but it is just expensive, and it is a long way from my house. It is an assisted living community with an attached memory care unit.
December 30, 2014
I visited this facility
The Sterling House of Oklahoma City North was too big which I did not like, but it was nice, and it had everything we would have needed. It used to be about a half of block from my house, but I do not live there anymore. The staff was very nice to us. It was really clean, but the rooms were kind of impersonal because they are like in a hotel.
May 30, 2014
I visited this facility
The rooms were very clean and decorated very nicely at Sterling House North, but they were kind of small. I didn't see people around or out in the open area. The staff was very pleasant and friendly. They had some activities, mostly craft things, and they had exercise classes. There's a garden in the center of the building. They had an open area where you could go out and sit outside, but it was in the center.
May 29, 2014
I visited this facility
I went to Sterling House. I thought it was much nicer. It had all been redecorated. It just felt cleaner and newer. They told us about bingo and some exercise classes; however, they weren't very often. I think the exercise classes were only once or twice a week. The ladies who met us at the door were very friendly. It seemed like they could have had a few more activities for the people who were there and a little more involvement with them. We didn't see a lot of people out, whereas we saw more people attending the games and things that were going on in the cafeteria.
May 20, 2014
I am a friend or relative of a resident
My mother is at the Sterling House. My sister lives there, and that seemed to be the best place for her. She's really happy. Her individual apartment is wonderful, and the people who work there were just unbelievable. They're fabulous. They do a cookie bake. They play bingo. They have exercise every day. They take them on field trips. Every day, there are at least three things to choose from. The food is very healthy and completely delicious, and they have a multitude of things they can choose from. The place is immaculate, and they have more than enough staff members. The staff is very knowledgeable. Communication between the staff and with the siblings of the person who is being cared for is fabulous. There's literally not one thing that I can think of that needs any type of improvement. I'm completely amazed because I firmly didn't see anything like this in California.
September 24, 2013
I visited this facility
When I visited Sterling House of Oklahoma City, the director wasn't in so the person that showed me the place wasn't that informed. I only spoke to the nurse and she was pleasant. The place just didn't seem very inviting. I don't think I would recommend this facility to others.
September 12, 2012
I am a friend or relative of a resident
I thought the faculties at Sterling House of Oklahoma City North were very up to date and welcoming. My grandmother tells me the staff is very courteous and helpful to her. The staff has also been poilit to me and my family. I have nothing but good things to say but its faculty.
See all Assisted Living reviews (12)
See fewer reviews
Memory Care Reviews for Dorset Place
March 21, 2014
I am a friend or relative of a resident
We put in our friend at Clare Bridge. We went out and visited with him and we were very impressed, so we decided to use it. The marketing we met with was really great. She was very helpful and we were very impressed with her. She gave us a tour. The rooms are very nice and big enough. They have a lot of activities. They seem to keep the residents busy and given things to do. We thought that was good. He's still there and they're doing a good job. We're very pleased.
January 05, 2012
I visited this facility
Clare Bridge of Oklahoma City is an assisted living facility in the Oklahoma region that we decided to check out for our aunt. She would like to stay in the area as she transitions from her private home to a place where she can be well cared for. We were greeted by a lovely colonial style front entrance way, which looked more like someone's residence than an assisted living facility. The interior seating area was well-lit and looked like what you may find at a bed and breakfast. It had the quaintness of a cottage, only larger in size. The main dining room had smaller tables which we liked because it seemed like a more informal, intimate setting. There was also a casual dining area to choose from, with lovely french doors to the outside patio which made it very cheery. Another private dining area featured a book case with reading material, which made it double as a den. The formal sitting area was like a nice, large living room with a fireplace and comfortable Queen Anne chairs. All of the communal areas had a bright and airy feel to them, which we really liked. The staff showed us a long list of activities offered to the residents. We could see that our aunt would never be bored here. The staff seems to make every effort to allow for the residents' abilities and personal preferences. The daily routines are all tailored for each resident. They can also handle the early Alzheimer's, which our aunt has. We are not certain about how this disease is handled, and the staff here seemed competent and experienced enough to deal with whatever happens. They really seem like they strive to create the most familiar settings for their residents so that they can have a comforting and comfortable living environment. We really liked the look and feel of this facility and could see how our aunt would be very happy here.
---
Services and Amenities of Dorset Place
Features
Beauty Barber Shop
Resident Transportation
Garden And Patio
Resident Parking
Technology and entertainment
Health services
Nurse On Staff:

Available During Business Hours; Some Availability Outside Of Business Hours
Costs
Assisted Living Starting At:

$2500/month
Memory Care Starting At:

$3000/month
---
About Dorset Place
At Brookdale Oklahoma City North we know that memory losses due to Alzheimer's disease and other forms of dementia are progressive and residents' needs are continually changing. That's why we provide balance in our residents' capabilities, personalities, and preferences to create daily routines that enhance their spirits and increase their sense of purpose. We believe the amount of satisfaction our Alzheimer's and dementia care residents receive from the tasks that fill their days goes a long way to maintaining their sense of purpose and overall satisfaction with life. An integral part of this is our promise to encourage each resident to find Daily Moments of Success. To help our residents achieve these moments, our associates receive the tools and training needed in such key areas as specialized dining and the ongoing monitoring of healthcare and behavioral needs, to name a few.
We provide Alzheimer's and dementia care residents with the lifestyle, housing, and services they need in comfortable surroundings combined with the amenities, programs, and care to help stimulate recognition, recall, and wellness in a safe environment. Through years of caring for individuals with dementia, our professional care staff has learned to create optimal surroundings and approaches to care. Familiar environments that our residents have enjoyed throughout their lives are recreated to help them feel reassured and comfortable. The Alzheimer's and dementia care programs at Brookdale Oklahoma City North are built to embrace, not restrict our residents' desire to wander and to provide a sense of belonging.
---