Dayspring Of Miami Valley Hlth Care Center & Rehab
Offers Nursing Homes
8001 Dayton Springfield Road , Fairborn, OH 45324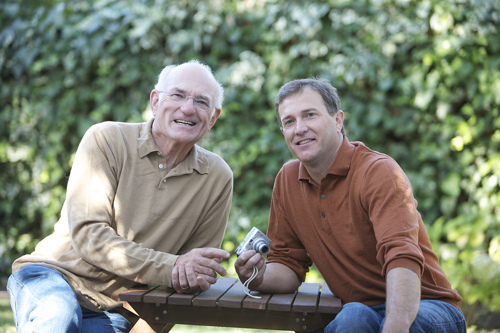 ---
Reviews of Dayspring Of Miami Valley Hlth Care Center & Rehab
Nursing Home Reviews for Dayspring Of Miami Valley Hlth Care Center & Rehab
September 21, 2018
I am/was a resident of this facility
Excellent experience, very grateful for all dayspring did for us
July 05, 2018
I am a friend or relative of a current/past resident
Great facility. Mom was taken care of perfectly, she was so happy with the therapy and nursing care the whole time she was there. Everyone was very accommodating and nice.
May 22, 2018
I am/was a resident of this facility
What a great place for anyone to be! Thank you to all those that helped me get back home. Everything from the food, to the staff, to the care was fantastic I wouldn't hesitate to come back if needed
May 09, 2018
I am a friend or relative of a current/past resident
My grandmothers health declined within days of being there. The windows have bars in them allowing them to open only a few inches, the air conditioning is turned on at the nurses desk, but not patient rooms even with 80 degree temps outside making the rooms miserable. The building looks nice, but patient rooms are not clean. The administration and staff are rude and incompetent. After shift change a nurse entered my grandmothers room and administered pain medication 45 minutes after she was deceased. She obviously never even looked at her patient, much less did any type of assessment. The only good that came of my Grandmothers passing is that we never have to step in that building or deal with those people again.
November 04, 2017
I am a friend or relative of a current/past resident
My mother was there and got sick .Behind my back the doctor put her in hospice .She was there for Physical rehab after UTI .She needed to be in the hospital I had a fight with a doctor to get her end of the hospital that was 2 years ago .Even though I was there every day This still happened .It was a pretty facility .,Very bright and clean .I would not recommend it for health care .My mother survived all it because I thought for her .When she got back from her hospital stay I moved her .The staff would not help me put her in my car ,They were extremely rude .In fact they did not want me to even use their will chair because I was moving her .I had been told that she could not receive a diaper chain more than twice today by the people that work there .Her doctor at the hospital said she would continue to get UT I's if she was not changed every 2 hours .Considering she would get bad sores if she was not moved every 2 hours I didn't think that was too much .I had a pad that they were put in her diaper it was very simple to remove it and put another one and she did not have to be completely changed .They're understaffed .But most of these places are .It also seems to be difficult and these places to get a bath .Is the Individual has difficulty feeding themselves there is rarely any one to help them and I just and I get to eat .This is what I found in most of these places this place is no different .It does have a Starbucks for the visitors .I would not recommend this place for anyone you love because of the medical care,, or lack of ..
May 10, 2016
I am a past client of this provider
My mother was in Dayspring facility for several weeks. We liked the staff there....friendly and caring, unfortunately they are understaffed. My mother fell several times while she was there. Ther're are no alarms on the beds to alert the staff when a client is getting up. When they did have alarms sometimes it was too late by the time the staff arrived. It is a clean facility and the food is average. They do have a nice little starbucks inside the facitlity where you can get coffee which is nice for families. My biggest complaint is the fact that my mother fell several times and ended up with a blood clot from falling. They wanted to treat her there and instead we got an ambulance over there which most likely saved her life. I don't know if all facilities are understaffed but it is really a problem and the clients and families are the ones that suffer from this. Again, the staff is friendly and competent but they really need more aids and definitely need alarms on the beds so that at least there is a warning when someone gets up out of bed.
September 30, 2015
I am a friend or relative of a resident
Dayspring is a very nice facility and fairly new. There's still a lot of things to work out and not enough help from the staff. It is clean, well-kept, and well-maintained.
August 12, 2015
I am a friend or relative of resident
This place is very clean. Nice setup. Easy to get around. Staff is friendly. My family member was over all satisfied with their stay. One complaint I do have is administration was hard to talk to and seemed "too busy" or like we weren't a priority when we needed to speak about personal matters. Overall I give this place a C.
January 14, 2015
I am a friend or relative of resident
My Mother (with stage 5 Alzheimer's) has been at Dayspring for almost a month. It's a bit of a drive for us, but when we searched other facilities, we were not happy. This facility is clean and the residents are clean. I have been there early in the day or late in the evening and the staff always seem to be happy with their work and treat the residents very well (I have even witnessed a few of them singing- on the job). Like anywhere we could have taken my mother, we had to work out the kinks in her medicines and such, and what works best for her to get a better response and reaction, but once that was understood, it's been great. I think it has been a very pleasant experience for all of us, not just my Mother, but her family as well, to know she is taken care of. Highly recommend this facility for rehab, or long term care..
May 29, 2014
Other
I have/had a loved one at this facility. It was a hard time for all of us. The care was substandard and the staff was rude. Things were not followed up on, and the administration didn't seem to care. The administration didn't seem to want to address issues and would not get back with the family. The nurses were rude and the paperwork from the nurses and doctors were never in order and changed day to day. Our loved one declined after admission to this facility, and it was painful to see, but most painful of all was what seemed to us as the lack of care and concern for the loved one and the family at a time like this. No place is perfect but we didn't get that "warm fuzzy " feeling. we feel that we got the cold avoid you feeling both with the family and twords our loved one.
January 29, 2014
I am a friend or relative of a resident
My husband was at Dayspring for 20 days for his rehab. He stayed in a double room which he didn't have anybody with him until the last week he was there. The accommodation was fine. The food was wonderful and the dining room is beautiful. The staff are very attentive.
September 26, 2013
I am/was a resident of this facility
I fractured my arm and had surgery. I was in the hospital for a couple of days. Then they sent me to Dayspring. I had be on pain medicine and was going through withdrawals from not being able to smoke. However, they gave me no pain medication whatsoever. I was so sick from going through withdrawals and being without food for three days. I received no physical therapy.
See all Nursing Home reviews (12)
See fewer reviews
---
Services and Amenities of Dayspring Of Miami Valley Hlth Care Center & Rehab
Medicare
Health:
Overall:
Quality:
Staff:
Medicare Provider Number: 366151
Ownership Type:

For Profit Corporation

Date Certified:

08/01/2019
---
About Dayspring Of Miami Valley Hlth Care Center & Rehab
Dayspring Of Miami Valley Hlth Care Center & Rehab is a senior living provider in Fairborn, Ohio that offers residents Nursing Homes. Contact Dayspring Of Miami Valley Hlth Care Center & Rehab for more details on services and rates.
---
Map of Dayspring Of Miami Valley Hlth Care Center & Rehab
---
Senior Living Communities near Greene County, OH
Senior Living Communities near Fairborn, OH
Other Senior Care in Fairborn, OH