Fort Tryon Rehab & Health Care Fac L T H H C P
Offers Nursing Homes
801 W 190th St , New York, NY 10040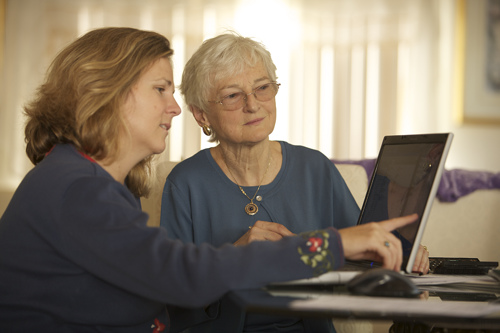 ---
Reviews of Fort Tryon Rehab & Health Care Fac L T H H C P
Nursing Home Reviews for Fort Tryon Rehab & Health Care Fac L T H H C P
June 22, 2017
I am a friend or relative of a current/past resident
I go visit my brother. The place is very well run. The staff is great
April 06, 2017
I am a friend or relative of a current/past resident
My husband unfortunately was there for a year. I could go on and on about the unconscionable conditions. But I won't. Finally he is now in an excellent nursing home. I went to pick up his belongings to bring them to the new nursing home. I received 2 boxes. When I opened them at the new nursing home, the clean clothes were in the boxes with urine soaked clothes. And none of his personal items were there including personal photographs that were on his bulletin board (irreplaceable), a homemade quilt, his telephone charger, 6 sketch pads filled with his original artwork (irreplaceable), his wheelchair pouch, tuba valve oil, his tuba mouth piece, his eyeglasses, a radio. and a leather tuba case. The social worker offered me $50 for all his lost items. An insult to my husband and myself. But the worst thing is that his "good" leg had to be amputated because the nursing staff did not see that his toes were turning black. They claim they didn't notice because my husband is Afro-American. By the time they did notice, it was too late. BEWARE THIS PLACE.
January 06, 2012
I visited this facility
I came to this facility while my grandmother was a resident after she underwent hip replacement. During her stay there and my visits to her, I can honestly say I have never seen her happier. She was there during the spring up until the beginning of the fall and she really looked as if she was having the time of her life. The staff seemed very helpful and at times even appeared to wait on me. This facility has an outside patio are on one of the upper floors which allows the residents to look out over the neighborhood. Along with the position of the building itself, the view from this courtyard actually lets a person see out for many miles at a time, given the weather is willing. The facility smelled fresh also, it didn't have a dingy smell or smell overly sanitized. It smelled neutral. Another big thing I noticed was the food. The menu was not at all bland, the food was healthy but still maintained an appetizing appeal. I have nothing but good things to say about this facility and would easily recommend it to anyone in need of such a facility.
September 11, 2011
I visited this facility
This Jewish facility is run by a caring and committed staff that try their hardest to make patients and visitors feel welcome. Yet the atmosphere and decor of the building is bland and sterile, as if they were making sure they wouldn't offend anybody. There is a multi-purpose Temple/Chapel used for Shabbat services every week, as well as a hair salon, exercise room and large collection of movies to watch. But the best feature is definitely the large terrace that looks out onto Northern Manhattan.
---
About Fort Tryon Rehab & Health Care Fac L T H H C P
Fort Tryon Rehab & Health Care Fac L T H H C P is a senior living provider in New York, New York that offers residents Nursing Homes. Contact Fort Tryon Rehab & Health Care Fac L T H H C P for more details on services and rates.
---
Map of Fort Tryon Rehab & Health Care Fac L T H H C P
---