Princeton Care Center Princeton, NJ
Offers Nursing Homes
728 Bunn Drive, Princeton, NJ 08540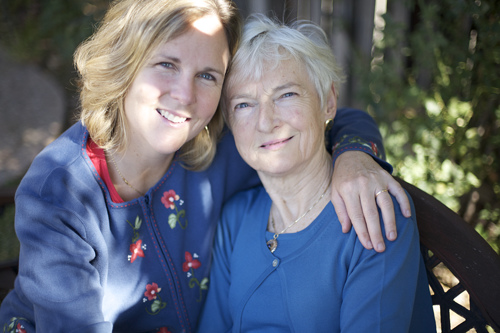 ---
Reviews of Princeton Care Center
Nursing Home Reviews for Princeton Care Center
January 14, 2018
I am a friend or relative of a current/past resident
My mother developed a horrendous wound under their care.
April 02, 2017
I am a friend or relative of a current/past resident
I had a family member sent to the sub acute portion of the facility for rehab care. The facility is awful, understaffed with with 2 nurses and 4 nurses aides to a 42 patient ration. I honestly felt sorry for the nurses because they are over worked with no help. The nurses are very nice and pleasant and the aides did as much as possible. The food was horrible not even fit for a animal. My uncle had to use his call bell and it would stay on for hours until he could get help to the bathroom. Although the staff was very nice and careful it was very obvious that they are being over worked and none of the supervisors seem to care. Thank god physical therapy got my uncle out of that God awful place in a reasonable amount of time. I really feel sorry for the patients and the workers. The place is very depressing and the state has been called several times to this facility. I would not recommend anyone to be sent to that facility. The best part about the facility was the physical therapy and the kind nurses that work so hard they never even took breaks just to tend to the patients. The directors really need to get that place into shape because there is potential if they would have enough nurses and nurses aides. Horrible place to be. The kitchen can't even get the patients diets correct. It seem like they will hire anybody to supervise because they are so desperate. One of the nurses aides complained about how overworked she was the whole time she was in my uncles room to give him care. My uncle was so miserable at that facility.
March 28, 2017
I am a friend or relative of a current/past resident
I had a relative here for sub-acute care. Although the rehab was good and the physical therapists were very nice and helpful (definitely the best part of this facility), overall, his experience was quite bad. Fortunately, some of the head nurses were very responsible, pleasant, and helpful (if overworked), but they were handicapped by the woeful understaffing. It was not uncommon for a couple of staffers to call out, leading to nurses having to do all the aide work as well, leading to worse or delayed nursing care. Some of the nurses were really careless -- one caused an infection by her carelessness and was generally nasty as well. The nurse's aide assigned to my relative was neglectful, and I would have been really worried had my relative been in worse shape. The doctor seeing my relative was also dismissive and, in my opinion, careless. The food was awful, too, and dangerous for people who need special diets, like a diabetic or heart-healthy diet. I agree with the other commentator that this was an extremely depressing place -- there was no effort made to make things look nice or even to put sufficient lighting in the rooms. Thank God the physical therapists got my relative well enough to get out of there.
February 22, 2017
I visited this facility
If this is Princeton's "Premier Senior Care Facility" then Princeton should be very worried about the future of elder care there. My family member was admitted for short-term rehabilitation after a brief hospitalization, however after one week he became ill and then developed an infection and was re-hospitalized. If the staff had some updated technology to detect what is a common problem in elderly men and had they been more attentive to the water and food intake of this patient, the infection and the patient's subsequent decline could possibly have been prevented before reaching a critical point and requiring re-hospitalization. The sequela of the infection and hospitalization have now become a terminal illness and the elderly patient is in hospice care for what started as a treatable illness. This is a for profit facility; what Princeton needs are more not-for-profit rehab and long-term care facilities which put patients before profit.
July 31, 2015
I am a friend or relative of a resident
We've got my mother at the Princeton Care Center. It's in a good setting, but there aren't expensive grounds. It's surrounded by woods, but it just got a parking lot and the buildings in the middle of that. The place is reasonably clean and well maintained. The technical beds function, and the bathrooms are OK. If there's one concern, I would expect there to be a few more staff members around, particularly over the weekend. They do have special catering for vegetarians, which is important to my mother.
February 16, 2015
I visited this facility
We visited Princeton Care, and I really liked it there. It is a really nice place. They have good sized rooms, and they are really nice. It is nice and clean there. The admission clerk is very nice and very helpful. We took the tour and might possibly pick that facility for my sister. They have the normal activities that any nursing home has like bingo, and they take them out to lunch once a month when the weather is good. What stood out to me are the cleanliness of the place and the friendliness of the staff. I like the size of the room and the way they were laid out for two people to stay in there. It is about average in cost as any one of them, but it included everything like television and phone. I just like the whole thing about it. I just was impressed with it.
November 20, 2014
I am a friend or relative of a resident
My father was here for acute rehab then transferred to a permanent resident. Care on first floor was better. Like most, they are understaffed. Not many RN's mostly LPN Aside from the therapists (OT, PT and speech) staff, the rest of the admin, social worker and nursing supervisor are ineffective. After numerous deficiencies brought to their attention, they were like Teflon, nothing really changed. A dry hard toothbrush of my fathers did not effect a change, simply said they are brushing his teeth?h(must be blow-drying it) He was asleep in the dining room one night at dinner and another resident said he did not eat ; while two aides were talking and another texting, when questioned they said the tray could not stay, so I guess it would be ok for him not to eat from 12 lunch to breakfast the next day. When approached , the administrator said it was not neglect, that would be 8 days - no sir, that would be murder! The same issues existed, inconsistent aides, terrible culture of staff and residents acting depressed. A visit was always frustrating and sad. My father had two Urinary track infections during his stay, never having had them before his admission. He constantly had cuts that were never explained. While there, he had clothes missing, even though family did wash? While the receptionist and a few workers were pleasant, they are rated as having more depressed patients than average - this is more than true. Rather than fix the deficiencies, they got us to move, which was the best thing we ever could have done. Pity the poor souls who have no one advocating for them.
March 05, 2013
I am a friend or relative of resident
My mother was recently at Princeton Care Centre following hospitalization for stent placement. Her doctor recommended rehab before she went home. The care my mother received was excellent. The staff was very attentive and the rehab team encouraged her every day until she was well enough to return home safely. The staff was very kind and kept the family informed of my mother's progress at every visit.
August 16, 2012
I am a friend or relative of resident
My grandmother is a elderly bedridden woman who has a hard time talking and can't move because of a rare bone disorder. We took her to Princeton Care Center because we heard it was the best nursing home. Today she called me needing the bedpan because she couldn't communicate with them, so I had to call six times. Five times I was hung up on, I got attitude from the impatient receptionest, and the sixth time I was forwarded and then hung up on. This is both unprofessional, juvenille, and rude. She has had problems with other patients who come to ridicule her and members of staff that mock her and abuse the power that they could use to help and make a difference. -Unimpressed.
May 08, 2012
Other
Princeton Home Health Care gave care to my mom for 3 weeks. The visiting nurse was very good at communicating with me about her care. The social worker was WONDERFUL! There were a few scheduling situations but we got it worked out. I would definitely recommend this agency.
November 19, 2011
I am a friend or relative of a resident
All the nurses, home health aides and specialists:PT. OT,Speech pathologist are outstanding
See all Nursing Home reviews (11)
See fewer reviews
Get Costs
---
Services and Amenities of Princeton Care Center
Medicare
Health:
Overall:
Quality:
Staff:
Medicare Provider Number: 315108
Ownership Type:

For Profit Corporation

Date Certified:

10/01/2020
Get Costs
---
About Princeton Care Center
Princeton Care Center is a senior living provider in Princeton, New Jersey that offers residents Nursing Homes. Contact Princeton Care Center for more details on services and rates.
Get Costs
---
Map of Princeton Care Center
---
Senior Living Communities near Mercer County, NJ
Senior Living Communities near Princeton, NJ
Other Senior Care in Princeton, NJ