Mt Gems - Ruby House
Offers Assisted Living
811 2nd Ave S, Great Falls, MT 59405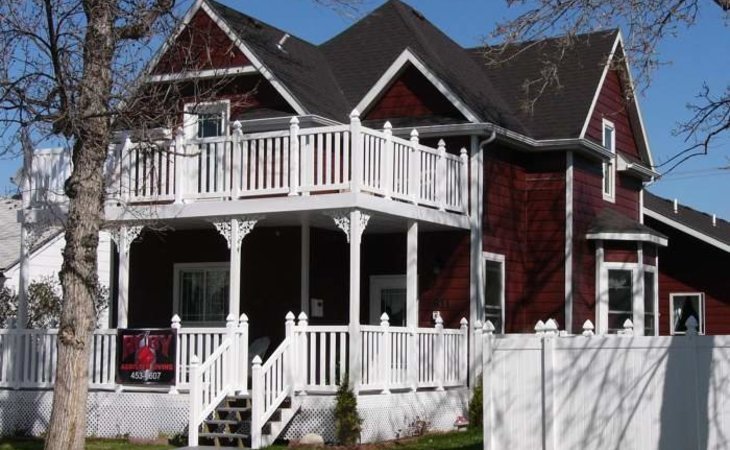 ---
Questions about Mt Gems - Ruby House
What ongoing training does the staff receive in dementia care?
Ruby House has monthly continuing education as a group to discuss any problems and solutions they may arise.
Describe the overall population of assisted living residents at Mt Gems - Ruby House. What is their average age? What are their favorite things to do?
Residents at Ruby House are a mix of male and female but are mostly female. Ages range 75-100. Ruby is a secured campus of 2 homes. Specifically licensed for all levels of Dementia care. Most residents have some form of Dementia but some just have greater physical care needs. We have entertainment every day, most arranged around music.
What programs or activities does Mt Gems - Ruby House offer to enrich residents' well-being?
Music based activities daily.
What places are near Mt Gems - Ruby House or within walking distance for assisted living residents to enjoy?
Ruby House is just off the parade route so residents are able to go as a group to watch them with staff support.
What transportation services does Mt Gems - Ruby House offer to assisted living residents?
Ruby House has three vehicles available for transportation to and from scheduled medical appointments. Our staff, if needed, can accompany residents through the entire appointment and relay information via email to family.
What makes the chef or dining program at Mt Gems - Ruby House exceptional? What kind of menu can assisted living residents expect?
Meals are made from scratch and prepared on site Ruby House has group dining and individual dining tables for more those who want to dine with fewer companions.
What safety features or security measures does Mt Gems - Ruby House offer to assisted living residents?
Ruby House is a secured home with our state license specifically covering Dementia care. A large yard and covered deck have secured 6' fencing between our two locations to allow plenty of roaming in a safe environment. Residents are free to come and go between our two locations since all are Dementia licensed and secured.
How does Mt Gems - Ruby House keep residents' families informed about their loved ones?
We are accessible to families 24/7. We keep in contact with families via emails, phone and text messages.
What is the care staff-to-resident ratio at Mt Gems - Ruby House during daytime and nighttime hours?
Staffing depends on the needs of the current resident population. Normally there are between 2-5 staff on site. Our maximum number of residents is 19. However, because rooms can be private or semi-private for financial savings, we usually have about 16.
If Mt Gems - Ruby House accepts dogs or cats, what indoor/outdoor areas can they enjoy?
Ruby House has a dog, Izzy, who comes to work daily. We do not allow personal pets.
What ongoing senior care training does the staff receive?
A thorough training program is done by our Team Leader. New staff are then paired up with a veteran staff member. Background checks are done prior to hire. Initial and random drug testing is done through a 3rd party provider.
What safety features or security measures does Mt Gems - Ruby House provide to protect residents who wander?
Ruby House is licensed for Dementia care so we have a state of the art security system & wondering program. Doors are held with magnetic technology and each staff has their own code to get in and out. Codes are held secret so there is no risk of a third party accidentally disarming our system. This keeps the residents safe from wondering.
Who assesses residents' health and cognitive functioning? How often is that assessment repeated?
Ruby House has an RN who does scheduled and unscheduled visits with our residents. At a minimum, residents are re-evaluated every 90 days or sooner if there is a hospitalization or significant change in status. Administration also re-assesses specific residents every 90 days. Electronic daily charting is done by caregivers to keep RN and Administration current on daily needs and changes. Ruby House also uses electronic medication records for accuracy.
What techniques does Mt Gems - Ruby House use to support memory care residents during mealtimes?
Staff are with the residents during meal time. Staff physically assist those who cannot feed themselves or need encouragement to eat.
How does Mt Gems - Ruby House keep residents' families informed about their loved ones' health?
Ruby house is available 24/7 by phone, text and emails
Describe the neighborhood around Mt Gems - Ruby House. Is it located in a residential neighborhood, a business district, a rural setting, or other type of locale?
Ruby House is in a residential neighborhood just a block off a small, hometown business district. Restaurants and shopping is within walking distance. There is a motel 1/2 block away for families visiting from out of town. This motel has a restaurant, off street parking, a pool and a lounge that is under the pool so you can watch as the Mermaids swim in the evenings. They also have a piano player in the lounge, Piano Pat.
Is Mt Gems - Ruby House affiliated with a hospital if more care is needed?
We have a house nurse practitioner who comes to our facility if residents choose him as their provider. We have 2 hospitals in Great Falls and several clinics to utilize.
---
Services and Amenities of Mt Gems - Ruby House
Room and housing options
Companion Suites:

We Offer Companion Suites

Housing Extra:

Private And Semi Private Rooms
General
Resident Capacity:

19

Pets:

No Pets Allowed
Costs
Assisted Living Starting At:

$3500/month
Get Costs
---
About Mt Gems - Ruby House
Robin Fleek is the owner and administrator of MT Gems, the Ruby and Sapphire houses. She started her assisted living homes in 2003 due to a need of a good, home-like environment where residents and their families can relax in a comfortable atmosphere, join in fun activities, and eat really good food.
Mt Gems - Ruby House specializes in dementia care and we are specifically licensed by the State of Montana for these services.
MT Gems - Ruby House
19 Residents
Category A, B, and C
Cottage style living
Flat screen TV in each room
Secured and licensed for Dementia and Alzheimer's care
Extra wide hallways and courtyard with plenty of room to move and enjoy the sun.
24/7 Security and safety monitoring of the campus
What Makes Us Special
We currently have the two homes, but will be expanding in 2017 with a third home, the Emerald House.
Get Costs
---
Map of Mt Gems - Ruby House
---
Senior Living Communities near Cascade County, MT
Other Senior Care in Great Falls, MT
More Senior Care near Great Falls, MT
Mt Gems - Ruby House

811 2nd Ave S, Great Falls, MT 59405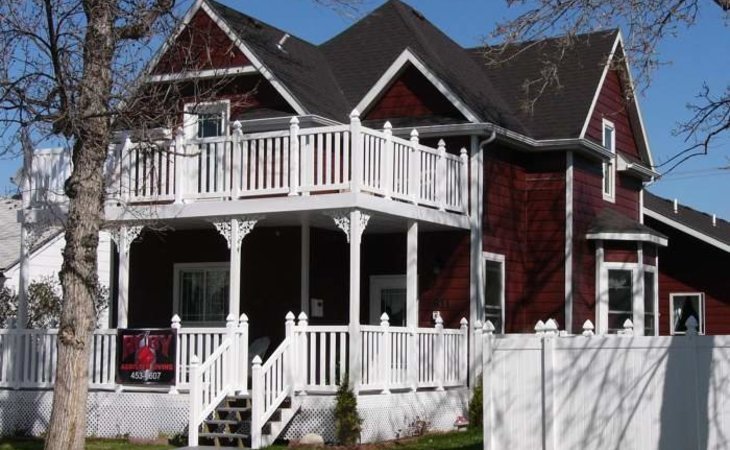 Get Costs