Lenmoore Assisted Living
Offers Assisted Living
14250 Lenmoore Rd, Belleville, MI 48111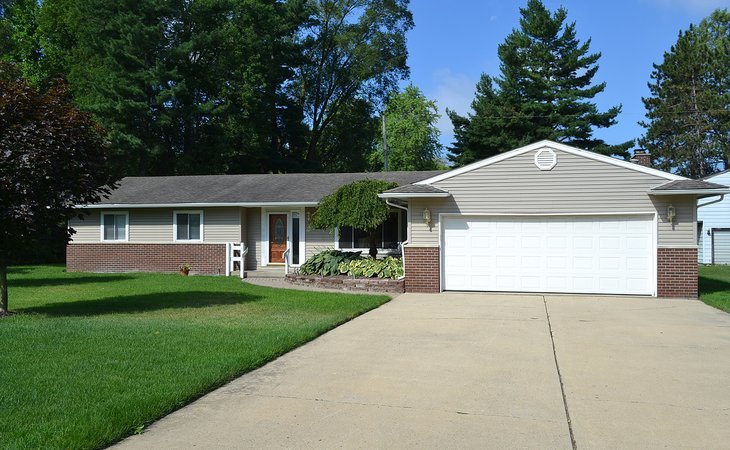 ---
Questions about Lenmoore Assisted Living
Describe the overall population of assisted living residents at Lenmoore Assisted Living. What is their average age? What are their favorite things to do?
Residents of Lenmoore Assisted Living are individuals who are ambulatory however cannot live alone safely any longer. The average age of our residents is 77 years old. Some of the individuals that we care for experience various forms of dementia.
What programs or activities does Lenmoore Assisted Living offer to enrich residents' well-being?
Daily activities include music therapy, outdoors (enclosed yard), arts and crafts and exercise. Our residents with dementia will be offered similar activities. Music therapy will focused on because it's one of the most powerful activities in Alzheimer's/Dementia care. Matching games, etc. for memory will be utilized until those games become too frustrating for a particular resident. At that point it will be explored as to what games/activity offer the most enjoyment for that resident. We will encourage all residents to help fold their own laundry, help with household necessities like setting the table for meals, etc.
What transportation services does Lenmoore Assisted Living offer to assisted living residents?
Lenmoore Assisted Living does not offer transportation services however we will assist in finding and scheduling transportation services.
What makes the chef or dining program at Lenmoore Assisted Living exceptional? What kind of menu can assisted living residents expect?
We prepare small batch, home cooked meals for our residents' at Lenmoore Assisted Living. We try to incorporate each resident's favorite food/meal into the monthly rotating menu. We can do this because there are no more than 6 residents.
What safety features or security measures does Lenmoore Assisted Living offer to assisted living residents?
Lenmoore Assisted Living is a one story, ranch style house, where there are no stairs to navigate indoors. The open floor plan allows for ease of movement for our residents. We offer a large, main, bathroom with a low threshold shower. Of course, we offer assistance with the residents' daily activities if needed. We do use door 'alarms' to notify the Caregivers if one of the doors is opened.
How does Lenmoore Assisted Living keep residents' families informed about their loved ones?
Lenmoore Assisted Living communicates with families via the families' preferred method of communication. That is a phone call, email or text message. Communication is the responsibility of the Administrator and House Manager.
What is the care staff-to-resident ratio at Lenmoore Assisted Living during daytime and nighttime hours?
Lenmoore Assisted Living has no more than 6 residents at one time and there is one Caregiver at the home at all times. It is a 6 Residents to 1 Caregiver ratio.
If Lenmoore Assisted Living accepts dogs or cats, what indoor/outdoor areas can they enjoy?
Lenmoore Assisted Living does not accept dogs or cats however pets can certainly visit!
What ongoing senior care training does the staff receive?
Our Staff receive training throughout the year. This training covers the State of Michigan required areas of training – from medication administration to proper food handling techniques. The Staff also receives extra training in the area of working with the elderly and those affected by dementia.
What safety features or security measures does Lenmoore Assisted Living provide to protect residents who wander?
Lenmoore Assisted Living does not accept those individual that wander.
---
Services and Amenities of Lenmoore Assisted Living
Costs
All Inclusive Rent
Rent Plus Care Fees
Assisted Living Starting At:

$4200/month
Room and housing options
Studio Apartments
Housing Extra:

Shared Living
General
Resident Capacity:

6

Minimum Age:

50

Pets:

Small Pets Allowed
Licenses
State Licenses:

AS8200400144
Get Costs
---
About Lenmoore Assisted Living
Residential Care Home for the Elderly.
Southworth and Lenmoore are assisted living facilities that offers supervised care, meals, activities and health management. While assisted living communities may offer extensive activities, such as senior aerobics and field trips, Southworth and Lenmoore are a better fit for someone who needs more individual, home-setting care. Conversely, Southworth and Lenmoore are considered non-medical facilities so if individuals require ongoing medical care then an actual nursing home is a better choice.
It is important at this stage of life that plenty of companionship is available. Southworth and Lenmoore were developed for people of a similar age. In our more intimate settings, it is easier for residents to socialize with their peers and with staff. Both Southworth and Lenmoore offer common areas where social activities can be undertaken by the residents. These kinds of activities are encouraged by the staff because they contribute to the physical and mental health of the residents. Activities also allow staff to observe signs of health issues while they interact with the residents. This proactive approach to ongoing health is a great way of ensuring that residents live a satisfied and happy life.
Both facilities offer furnished rooms that are clean; Home Cooked, small batch, meals; snacks throughout the day; housekeeping; linen service; personal care such as assistance with dressing, toileting and bathing if needed; assistance with basic urinary incontinence; management of medication; recreation and arrangement of transportation.
Services
Private rooms
3 Home Cooked, small batch, meals per day with unlimited snacks
24 hour supervision
Assistance with hygiene, dressing and toileting if needed
Social activities and exercise offered based on interest of residents
Cable TV available
Well maintained yard accessible to residents
Assistance with arranging transportation activities/appointments and Doctors appointments, etc.
Visiting Primary Care Doctor and Podiatrist available.
Medication supervised daily
Daily housekeeping services
Laundry services
Thank you for your interest at Lenmoore Assisted Living. Please give us a call to schedule a free tour.
Get Costs
---
Map of Lenmoore Assisted Living
---
Senior Living Communities near Wayne County, MI
Other Senior Care in Belleville, MI