Asbury Solomons Island
Offers Assisted Living, Nursing Homes, and Continuing Care Communities
11100 Asbury Circle, Solomons, MD 20688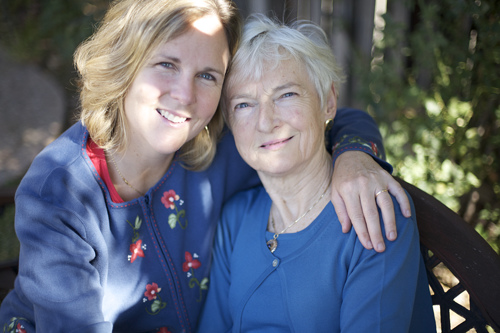 Top Nearby Assisted Living
---
Reviews of Asbury Solomons Island
Assisted Living Reviews for Asbury Solomons Island
October 15, 2020
I am a friend or relative of a current/past resident
The food is institutionalized This care is questionable. I found several staff not helpful or kind.
October 28, 2014
I am/was a resident of this facility
I am in Asbury Solomons and I have been here for seven years. My experience is very good. The location is very attractive and the physical plan is excellent shape and seems to be maintained in excellent shape also. The room is excellent. They have almost everything you might be interested in, but I am not much of an activity person. The food has its problem, but it is better than many places that I have seen. The staff's work ethics is very good. I am very happy and satisfied here. I will recommend it.
January 24, 2013
I visited this facility
Asbury Solomons Islands is older and it shows some signs of delayed maintenance. It's two hours from Washington D.C., very isolated, but it's in a beautiful rural setting. We like rural. We toured both the assisted living and the skilled nursing area. I'm also a health professional, and in both places it looks like the people were well taken care of. There was no smell, the hallways weren't cluttered, and people didn't look like they're being neglected. But they need to do some maintenance. They need to paint, change carpets to spruce it up a bit.
July 05, 2012
I visited this facility
The staff, especially the staff members who serve dinner, are mostly teenagers. The food looks decent but there was really nothing that stood out. The food there reminds me more of a cafeteria food. The facility is extremely nice. The building is always clean and welcoming. Before you reach the main building, you'll drive through an assisted living subdivision. This subdivision is for older members who can live on their own, but might need help from time to time. These houses are located very close to the main building. Inside the main building, there are hotel like rooms, where the elderly people who need the most help live. The rooms aren't the biggest, but they're a good size for a single person. Overally, I had a pretty good time at Asbury. I'd recommend it to anyone who was looking for an assisted living facility.
June 01, 2012
I am a friend or relative of a resident
This place is amazing, they have a beautiful facility, the staff is caring and thoughtful as well as precise in their care. The activities room is filled with games and puzzles as well as a personal trainer that comes and helps them with chair exercises! The food always has some kind of seafood option and it is delicious. The rooms are spacious and comfortable. At Solomans Island there is also a vast garden where residents go and relax and take walks, as well as a wild bird display in a sitting room.
See all Assisted Living reviews (5)
See fewer reviews
Nursing Home Reviews for Asbury Solomons Island
February 22, 2022
I am a friend or relative of a current/past resident
Understaffed (meets MD minimum requirements, but for the price, the facility should exceed minimum), poorly trained, in caring for elderly patients, staff. Administration (and down) have little concern for the individual's wants. They do meet needs, but again, for the cost, could do better. The contracted doctor's ego gets in his way. Does not consult with resident's doctor when making decisions. Used to have a good chef in the kitchen, but the new one, not so good.
March 27, 2021
I am a friend or relative of a current/past resident
My mother is 79 years old and entered Asbury for post stroke rehabilitation but ended up with narcotic withdrawal psychosis within a few days. Without the family's knowledge or consent, upon admission, the doctor abruptly, without taper, discontinued her pain medications. Her pain medications have been managed monthly and legitimately by pain management. He didn't call her pain specialist. The abrupt discontinuation put her into narcotic withdrawal psychosis causing hallucinations and other signs of withdrawal. These symptoms were ignored/misdiagnosed/unrecognized by the doctor and staff. This mismanagement led to her admission to Calvert ICU.
Continuing Care Retirement Community Reviews for Asbury Solomons Island
May 14, 2018
I visited this facility
We have chosen Asbury Solomons Island for my parents. I think it is great. The reason we choose the place is because it is close to where we are located. My parents will move in in a little over a week. They're going to move into a 1-bedroom with a den. Asbury Solomons Island has a lot of activities.
January 20, 2015
I visited this facility
We looked at a senior living across the water from us at Solomons. The tour was excellent. They showed us several areas, and I was very happy with the treatment we got with the staff that we met. They seemed very friendly. They had several kinds of apartments ranging from a little house to various apartments -- one bedroom and two bedrooms. They had some sort of exercise going on. They gave us lunch, and it was excellent. The dining room was fine; it was fairly large. Asbury Solomons is an excellent facility all the way around. The problem I had with the whole system is it is expensive.
May 29, 2014
I visited this facility
At Asbury Solomons Island, they have everything you could want, from good health care to a nice facility. It is convenient to where my relatives currently live, so it would be a potential for us to look at in the future. The staff was excellent. They were very knowledgeable and helpful. They took us on a tour, showed us the facilities, and answered all of our questions. I was able to go into some of their rooms that were available, and they were excellent. They have different sizes depending on how much money you particularly want to pay to get into a continuing care facility.
August 30, 2012
I visited this facility
The staff was wonderful, it's a great facility. It has some history behind it, but it's not outdated. The setting is beautiful. The staff was very knowledgeable, very friendly, and we're looking forward to meeting some of the other people.
June 26, 2010
Asbury Solomons Island
A beautiful facility with excellent service and delicious food. We toured the facility and loved all the amenities and the active lifestyle they offer the residents. We are strongly considering joining their waiting list as we are approaching retirement age. It's a dream place to live!
See all Continuing Care Retirement Community reviews (5)
See fewer reviews
Get Costs
---
About Asbury Solomons Island
Refund Plans: 100% of Entrance Fee; 90% (Price: - 85% of Entrance Fee); Standard - Declining balance for 60 mos. to 0% (Price: - 50% of Entrance Fee). Assisted Living and Nursing Care on Fee-for-Service basis.
Get Costs
---
Map of Asbury Solomons Island
---
Senior Living Communities near Calvert County, MD
Other Senior Care in Solomons, MD