Covenant Living of Northbrook
Offers Continuing Care Communities
2625 Techny Road, Northbrook, IL 60062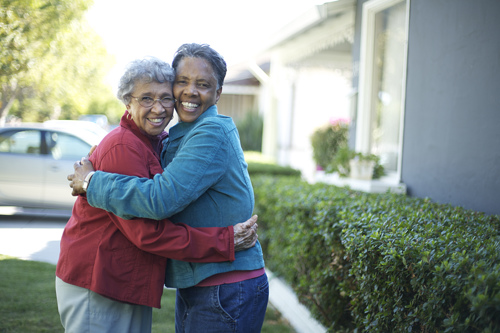 Top Nearby Continuing Care Retirement Community
---
Reviews of Covenant Living of Northbrook
Continuing Care Retirement Community Reviews for Covenant Living of Northbrook
May 12, 2016
I visited this facility
Covenant Village was so good and very clean. The rooms were very clean, too.
May 10, 2016
I visited this facility
We liked Covenant Village of Northbrook because it is close to where my parents live now and it is a continuing care community, so they could go from independent to assisted to skilled nursing. We liked that it is a Christian community and they have friends who live there. It felt more homey and had a lot of activities and a shuttle that could take Mom to church on Sundays. We really liked the people there and the atmosphere. They had a little bistro and a nice media room where the residents could watch programs like the Super Bowl. They take the residents to downtown Northbrook for shopping, concerts, shows, and different places.
April 27, 2015
I visited this facility
I thought the Covenant Village was a small one, but it's a building that is connected from one building to the other because they have skilled nursing, they have memory care, and it impressed me because the people were not segregated. They can interact with each other in the big dining hall and order food if they want to, or they can also make their own food. There were also small apartments like a home or the independent living, but some of their independent living residents hire a private CNA to come for a couple of hours to tidy up things. It was beautiful. They have a huge library, a salon, and an exercise room. That is probably because they have a rehab center too. Their buildings were connected with a canopy, and they use the middle part as a park, which is a very nice plan because they have an outlet for getting out. Some of the people in the independent living can do their own laundry if they want, or they can ask someone else to get it done for them, but with an additional fee. I was actually overwhelmed by the system and what I saw. It was beautiful, and they have like a restaurant where the assisted people would like to come in, have coffee, and be served just like when they used to do it by themselves, which made me feel great. I thought, "Oh my goodness, I never thought that there is a place like this." It was real and beautiful. I told my mom that this was one of the two places she would be going to if that time would come.
November 05, 2014
I visited this facility
Covenant Village is a beautiful place. It has a garden in the back where the people can grow their own vegetables. They had the rooms decorated nicely. We ate lunch there; it was very, very good. They could improve the way they explain the structuring of the payments.
October 08, 2014
I visited this facility
Covenant Village in Northbrook was very nice. The place is very pleasant, they had everything, it's close to us, and the room is big enough. We've had a meal there -- its fine -- and they had a wide variety of food. They have a lot of stuff going on like arts and crafts and physical exercise. The staff seems adequate.
July 08, 2014
I am a friend or relative of resident
My grandmother lives at this facility. I am constantly appalled by the conditions she lives in . She suffers from incontinence issues and for some reason the nursing staff in assisted living can not keep her in clean clothes and diapers (we can visit a week later and she will be wearing the exact same urine soaked outfit.) I have personally witnessed the nursing staff berating and making fun of my grandmother (ironically the day before my grandfathers funeral...how is that for compassionate care), and all valuable jewelry has been stolen with the exception of a ring that can not come off her finger. On our last visit, her room was fiilled with dead plants, and all light bulbs were burned out but one. For all the money that is paid to have her cared for here, her level of care is a joke, and to be honest should be monitored by the state. This place does note meet even the minimum standards. Both sets of my grandparents have been in 3 homes, and this is the worst by a LARGE amount. I would never place someone you love here. There are places where your loved ones will receive compassionate care and allow them to age with dignity, this is not one of them.
May 29, 2014
I visited this facility
Covenant Village has apartments. It's very pretty. The dining room is very good. They do have movies and bingo, just everything the other ones have. It's perfectly clean. The food was good; they have a good chef there. The people were good and kind. My husband went there for rehab, and it was very nice.
January 06, 2012
I visited this facility
This facility located in the north surburban area of northbrook, IL is very attractive in appearnece. The staff is very hands on,and the grounds are beautiful. What really caught my eye while I was there was the wonderful art displayed, and the warm colors of paint on the walls. This facility has several levels of care such as: skilled, assistant living, and independent living. Smoking is monitored out side by the staff,and meals are served by staff. This facility does not have an on-site dialysis center. In general, I would rank this facility a 4 out of 5 stars.
See all Continuing Care Retirement Community reviews (8)
See fewer reviews
Get Costs
---
About Covenant Living of Northbrook
Situated on 55 scenic, impeccably manicured acres with a pond, just 20 minutes north of Chicago in Northbrook, IL, is a stately suburban paradise of retirement community living: Covenant Living of Northbrook.


Here at Covenant Living of Northbrook, we enjoy a well-respected, hard-earned reputation as an affordable, active and involved, variety-filled retirement community. Our residents are proud to live here, and our employees are happy to work here (which is why they frequently enjoy special community-wide activities together)!

Our self-contained campus is filled with conveniences—and surrounded by them, too, with nearby shopping, entertainment, beaches, and recreational activities adding to your daily calendar of fun things to do.
Get Costs
---
Map of Covenant Living of Northbrook
---
Senior Living Communities near Cook County, IL
Senior Living Communities near Northbrook, IL
Other Senior Care in Northbrook, IL