Glenview Terrace Nursing Center
Offers Nursing Homes
1511 GREENWOOD ROAD, Glenview, IL 60025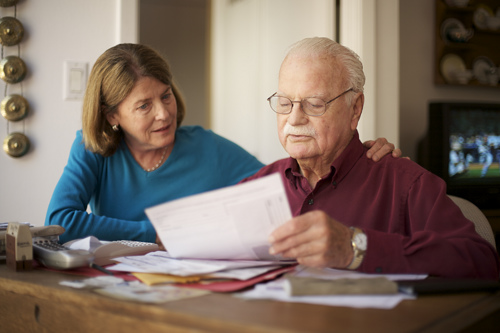 ---
Reviews of Glenview Terrace Nursing Center
Nursing Home Reviews for Glenview Terrace Nursing Center
April 02, 2019
I am a friend or relative of a current/past resident
wonderful care and staff is excellent. my dad is very comfortable and getting great services
July 11, 2017
I am a friend or relative of a current/past resident
This was my dad's second stay at Glenview Terrace. The first time was good, but this second time has been anything but hell. First if you need the RN or CNA and put the call light be prepared to wait and wait......up to 45 minutes. Nothing was done timely - ie. administration of medications. I had to make sure the correct medications were given because the nurses would miss one or two here and there. Some of the RNs had NO idea what they are doing and it's very obvious. A family member had to be there at all times because if a patient needed assistance to the bathroom NO one would come for a long time and then that patient has an accident that would have been prevented had someone come in on a timely manner. There would be random people who would answer the call light to find out what you need, but then the waiting starts. The CNA and RN sees that the patient is in the bathroom or bedside commode (a family member brought them in there) and the patient needs assistance, they just walked away with no offer of assistance. No one seems to want to help clean a patient up. The family member had to assistance the patient completely. I have never experience horrific lack of care. The RNs administer the medications and leave. If a family member needs something to care for the patient it took forever (24 hours or more) to get the equipment or supplies. Talking to supervisor and administration was like talking to the wall. No one listened and no improvement was done. In fact things got worse by the minute. I address the long wait times to the supervisor. Her responds was that she will be there tomorrow and when you need something put the call so she could test out how long it took. Really?? Wait until tomorrow? This is completely unheard of. One of the nurses did not do a procedure right. Nothing horrible would have happened in this case (family member had to correct the nurse), but if other procedures were done improperly it could kill someone. Someone would bring things ie menu, newspaper, into the wrong patient's room. We will never go back to Glenview Terrace again.
March 25, 2015
I am a friend or relative of resident
My dad has been here just little over a week he developed pneumonia and had to go to the hospital for 2 days when we returned no one told us that he would be in a different rm. I walked into the room that he was in and he wasn't there. I found out from the transport people he was down the hall. I walked into that room it had to be 90 degrees. He should have been by a window for fresh air also. It took 2 1/2 hrs for them to move him. He's blind on a feeding tube and can't really talk so they figured he wasn't gonna complain. Still no meds or feeding that should of been at 2! Working on transferring him.
February 09, 2015
I am a friend or relative of a resident
My mom is at Glenview Terrace, and so far I have been very pleased with them. She is in the rehab area right now, but she might have to stay longer. The only drawback is that they don't really have any activities in the evenings for anybody to do. They have a bingo during the afternoon, but usually she is in occupational therapy at that time. She has nothing to do other than physical therapy and OT. Sometimes, they do a movie, but they do not supply popcorn. These are just little things, but if you want more people to attend it, let's make it more of a social activity instead of just sitting by yourself and watching or having two or three people there watch TV. But otherwise the physical therapy and the occupational therapy people have been fantastic, and it has been pretty good. It would be nice having some activities where they can maybe do crafts or something. I know my mom likes to do crafts, so if they had anything or just something that would keep her busy and out of her room in the evening that would be great. They are very good on the cleanliness. The decor is OK; it appears nice. I haven't seen any messes or anything like that.
March 12, 2014
I am a friend or relative of a resident
My mom wound up in Glenview Terrace nursing home. We chose this one because when I went there, there were a lot of things happening and I like that. They also had a really good rating from the state whenever they're tested. However, my mom's room is terrible. Everybody has a wheelchair there and because their rooms are narrow, you can't get around in them. There are no plugs on the wall where the TV is, yet there are two plugs behind the bed, but you can't plug anything into it. Mom's lucky enough to have a window though. Regarding the staff, I can't understand them. They're all from a certain area in India. Some of them don't speak English at all. My mom communicates with one lady that she likes but you can tell she couldn't care less what mom's saying. Mom doesn't know that because she has a little trouble seeing. So they don't really care to communicate with their patients. With regard to activities, they put her in with people who are not too good mentally and physically. So mom has no one to talk to there. They have bingo but she didn't even go to bingo because she says everyone is sleeping. With regards to food, sometimes they look okay. However, when I went there for their Christmas Day dinner, they gave them some warmed up macaroni and cheese and a couple of zucchinis. They put too much milk that you couldn't even taste the cheese and the zucchinis were so overheated so many times. It was terrible. Also I wanted mom out of that dining room and put her on the other side where she could talk to people. They also don't have transportation service. You have to get your own transportation. I would suggest that the staff, even though maybe patients don't understand them, to look at them in the eyes and really try to connect with them more. They should try to make their food a little more special for the holidays and they should try to make their rooms a little bit homier.
August 29, 2013
I am a friend or relative of a resident
My husband had been at Glenview Terrace and I liked the place. The staff was very nice. The social workers were darlings and the physical therapists were wonderful. But one thing that irritated me was the nurses were never available whenever I needed to ask them about my husband's situation. I would have to look for them. All they do was dispensed medication and they were never there when you needed them. There had basic activities like watching TV and ball games. But my husband was not interested with them.
October 29, 2012
I am a friend or relative of a resident
Usually places like this have a negative stigma attached. But my Mom loved being there and quite honestly they had great facilities. The mood was always upbeat in the place everytime i visited . Food was good and place was very clean. The staff was quite nice and always accommodating. It was a pleasure all around for my mother and for the visitors.
June 22, 2011
I visited this facility
I was given the opportunity to visit the assisted living facility one summer with a friend who had a relative residing there. When I first entered the facility, we headed straight to my friend's relative's room after being directed by the front desk clerk. The staff seemed friendly. The room was clean and simple. He was watching some television while eating his lunch. Shortly after, we joined him for a group exercise activity where we gathered in the main common area room. There were about 15 people participating in the group activity. We did some stretching, throwing around a yoga ball and other activities. The staff who helped with these activities seemed very friendly and eager. But there were other residents who were not able to participate sit alone in their rooms. I passed by some rooms and saw one man calling out for his mother. It was quite sad as I knew his mother has been long gone. That was probably the hardest part of the visit for me. Overall, I enjoyed spending time with them. I would definitely do it again.
See all Nursing Home reviews (8)
See fewer reviews
---
Services and Amenities of Glenview Terrace Nursing Center
Medicare
Health:
Overall:
Quality:
Staff:
Medicare Provider Number: 145268
Ownership Type:

For Profit Partnership

Date Certified:

11/01/2019
---
About Glenview Terrace Nursing Center
Glenview Terrace Nursing Center is a senior living provider in Glenview, Illinois that offers residents Nursing Homes. Contact Glenview Terrace Nursing Center for more details on services and rates.
---
Map of Glenview Terrace Nursing Center
---
Senior Living Communities near Cook County, IL
Senior Living Communities near Glenview, IL
Other Senior Care in Glenview, IL