Emerald Health Care Center
Offers Nursing Homes
1655 SE WALTON RD, Port Saint Lucie, FL 34952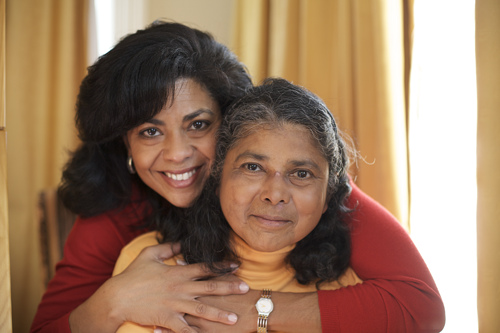 Reviews of Emerald Health Care Center
Nursing Home Reviews for Emerald Health Care Center
June 28, 2017
I visited this facility
great facility, friendly people and fantastic rooms!!!
October 19, 2016
I visited this facility
My mother in law was a patient for a short time after having surgery. The PT dept was wonderful. The nursing staff dept was terrible, and very rude. They acted like it bothered them when you buzzed your button and asked for something, to point you didn't want to ask for anything. I would never place my mother in law there again for a recovery. Very bad.
February 17, 2016
I am a friend or relative of resident
our experience with emerald was a terrible one. our loved one was admitted to emerald from the hospital. upon entrance everything looks lovely very clean cookies, coffee receptionist. went to room no one around, roommate in next bed crying out for help to go to the bathroom, my husband walked up to the nurses station to alert someone, 45 minutes no one came. needless to say the roommate fell to the floor trying to go to the bathroom herself, urinated all over the floor, at which time my husband stormed up there again. Finally someone came from another unit to help, she said they were short handed and needed help. we settled our loved one in spoke to an aide gave her some information about our loved one said we will do laundry etc. and went home, the next day hard to find someone for information, I wanted to let someone know I was going away for 4 days and was having someone come in and look on our loved one. well when I returned I went immediately to see our loved one I noticed her right foot looked swollen and very red. to make a long story short I went back to the nurses station and said her foot hurts whats going on, nurse said she had a scratch a small blister on top of her toes I walked back to her room and pulled her sock off, low and behold an ulcer as big as a 50 cent piece. I was shocked, I asked her did you get a shower this week at all, she said no a bed bath, she giggled and said but they never took my socks off. a whole week they never removed her socks, no one ever checked her feet. a diabetic and no one checked her feet. I am livid I'm pissed beyond words I would not recommend this place to anyone!
January 28, 2016
I am a friend or relative of resident
My mother was admitted to this rehabilitation facility, the care was below standards. There was no doctors available and I could not get a straight answers from the staff. My mother told me she had fallen and when I question the staff, the response I got was, "didn't anyone call you". This is a horrible place and I would not recommend to anyone to allow a loved one to stay there. The staff is very uncaring and unprofessional...BEWARE !!!!
May 06, 2015
I am a friend or relative of a resident
I spent seven-and-a-half hours to go to Oasis Rehab (at Emerald Health Care Center) to make sure my mother was cared for. When they put ice in the glass of water at night and it's never touched until the next night, that should tell you the whole thing. I wouldn't bring my dog there. When my mother was admitted, there was not even a doctor on their staff to examine her. I raised enough power, and within an hour there were two doctors there. Although the nurses were lovely, and most of the aides were lovely. When they finally all realized that I was hell to deal with, they did what they were supposed to do. Everybody was kind of doing their job, but by that time, my mother died. The rooms were clean, and they have what they needed to have. The dining room was lovely. My mother had Parkinson's disease -- not the drooling in the corner type of Parkinson's disease -- but she did need assistance; she had three broken ribs, so she was put into a program where I could not go in to the dining room with her. She had to sit at a special table where there was an aide that would assist. My mother was quite competent, even though she was 93. I remember there was karaoke once, and other than that, there was no activity. They showed me the front of a new building. The only trouble is my mother was in the back part of the old building. There was absolutely nothing that was represented to me on the tour. I wouldn't recommend that place to a dog; they should have more training for the aides. It was old and run down.
September 07, 2012
I visited this facility
I went to Emerald Health Care Center to look at the facility. The lady that I was supposed to see wasn't available, so I went with another woman, and she couldn't care less. They were supposed to put my mother on a waitlist. I have never heard from them since. I just didn't get a good feeling from it.
See all Nursing Home reviews (6)
See fewer reviews
---
About Emerald Health Care Center
Emerald Health Care Center is a senior living provider in Port Saint Lucie, Florida that offers residents Nursing Homes. Contact Emerald Health Care Center for more details on services and rates.
---
Map of Emerald Health Care Center
---
Senior Living Communities near Saint Lucie County, FL
Senior Living Communities near Port Saint Lucie, FL
Other Senior Care in Port Saint Lucie, FL