Juniper Homecare ADS
Offers Adult Day Care
1086 New Britain Avenue, West Hartford, CT 06110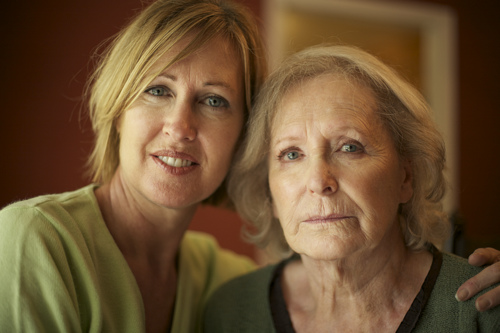 Reviews of Juniper Homecare ADS
Adult Day Care Reviews for Juniper Homecare ADS
April 07, 2020
I am a friend or relative of a current/past resident
Juniper Home Care provides the best service!!!! Highly Recommended!!
April 07, 2020
I visited this facility
I have visited Juniper Homecare and their Elmwood Kitchen, I was beyond impress on the cleanliness and their great Chef. Food is cooked on a daily basis and delivered to seniors in need. Selection of the food is very good. There are plenty variety to choose from. Kitchen staff were very polite and passionate for what they do.
April 02, 2020
I am a friend or relative of a current/past resident
Juniper is the best when it comes to choosing the right agency for your loved ones. They go above and beyond to make sure their clients are protected and well cared for. My grandma used to receive their meals. They were always on time, delicious and fresh. I would highly recommend Juniper for all the services you need. Yes, they have everything under one roof. The staff is very responsible, kind and professionally trained.
March 30, 2020
I am a friend or relative of a current/past resident
Juniper is an excellent home care company!!! The staff is always helpful, food is delicious, and they value and care for all of their customers!
March 26, 2020
I am a friend or relative of a current/past resident
My family member attends the Regency New Britian location. I love that I have peace of mind knowing my mom has a nurse, PCA and transportation all in one! The staff is friendly, caring and personal.. she is always entertained with games, trips and events. I can always check on their facebook or call them at any hour. The best part is that I can drop mom off at 7am before work!
August 05, 2015
I visited this facility
I do not attend the daycare, but I do enjoy the homemaker service. I don't always have the strength to clean my house. My homemaker always cleans it the way I like it to be, making me feel more at home. She is also very nice and caring. I love this service!
July 27, 2015
I am/was a resident of this facility
I love to come to Juniper House. It is filled with many intelligent people that I love to have discussions about politics. I talk a lot about politics, the news, and books to my friends here. The staff are also very nice. Whenever I need help, they provide it to me. I even ask them advice, and they always give me good advice. I really enjoy spending my time here.
July 24, 2015
I visited this facility
I love Juniper ADC because it grate communication with intelligent people, great English classes, excellent atmosphere. Staff friendly. Beautiful building with porch were is a lot of flowers make my life better. I always happy to be in the center.
July 10, 2015
I am/was a resident of this facility
I have been in Juniper House for 8 years. I come to the facility 7 days a week. I was taken care of very well, and all my health problems went away. I was provided transportation to go to the center, and back home, transportation to doctor appointments, trips to museums, public parks. The staff shows a lot of positive behavior, and with my experience, it taught me to live a better future.
July 02, 2015
I visited this facility
I am a client of Juniper House for over 12 years. For me, the daycare is a place where I meet very interesting people. We talk a lot about politics, culture and the news. And, in particular, I love the English lessons that they provide. I really like the staff because they always help me in tough and confusing situations. Everyday I receive fresh meals. there's a large variety of food, it's always tasty, there's a lot of fruit and vegetables, and everything you need for a healthy lifestyle. I have a homemaker, and it's great for me because I can't do a lot at home by myself. I'm very please with my homemaker.
July 02, 2015
I visited this facility
I am very thankful for Juniper House's kind attitude, great services, and never-ending help. When I started going to the daycare, my mood has brightened. i love seeing my friends there. My relatives are very happy that my mood has changed. Before I started going to Juniper House, I was depressed, but for the past year since I started going, I became very happy and started to appreciate life. My relatives noticed this and are very pleased with my mood now.
June 22, 2015
I visited this facility
At home I always feel lonely. However, when I come to Juniper house, I am surrounded by my friends that I love. Friends that I understand, and that understand me. The staff is very helpful and friendly. Whenever I ask for help, they always provide it to me. Juniper House is like a second home to me. Their meals from Elmwood Kitchen are delicious. I don't usually eat much, but when I receive their meals, I eat it all with delight. It's a complex of many international foods. The cooks are very experienced, and I enjoy their cooking very much. I hope that the food will always stay this delicious.
September 12, 2014
I visited this facility
I come to the Juniper House 4 times a week to get out of my appartment. I enjoy the day center activities. With my friend we play table pool, cards, backgammon. The food is great. The staff always helps me with any problems. Juniper is like home to me.
September 11, 2014
I am a friend or relative of resident
Juniper House is the best! The food is healthy,fresh and delicious. My mom's homemaker is great. I am relaxed knowing someone checks on my mom each day.
July 22, 2014
Other
Juniper house provides my in-law a warm, caring environment that she can't wait to get to every day. The staff there loves working with the elderly and the kitchen is incredible-taking every individual's specific dietary restrictions into account when making both the meals that the elderly eat while at day care and those that they also deliver. This also makes it really convenient for my wife's grandmother, knowing that for most of the day she's being taken good care of and eating well (the food's quite good, I've had a few bites!). They also offer at-home care, which can range from basic things like doing laundry and anything else on up, but thankfully my wife's grandmother is still independent enough to be able to do that on her own. Definitely will consider it in future if need be.
April 24, 2014
I am a friend or relative of resident
Juniper offers my father a variety of options. He attends the Adult Day Center at 598 Farmington Avenue and also receives Meals on Wheels and Homecare from the same company! So easy to have all the services under one roof.
December 29, 2013
I am a friend or relative of resident
The care is very poor, the same activities every other day, the food is like hospital food, do not go there!
See all Adult Day Care reviews (17)
See fewer reviews
Get Costs
---
Services and Amenities of Juniper Homecare ADS
Get Costs
---
About Juniper Homecare ADS
Program provides daily living skills assistance, social supports, therapeutic recreation, meals, and beautician services for elders ages 65+ or adults ages 18+, if disabled who are immigrants from Eastern Europe, the former Soviet Union and other countries who may not speak English. Languages other than English spoken include Bosnian, Polish and Russian. Transportation is provided for residents of Bloomfield, Farmington, Glastonbury, Hartford, Manchester, New Britain, Newington, West Hartford and Wethersfield.

Juniper Homecare actually offers: Homecare, Companion, PCA, Adult Day Centers, Meals on Wheels, Adult Family Living, and Home Modification.
Get Costs
---
Map of Juniper Homecare ADS
---
Senior Living Communities near Hartford County, CT
Senior Living Communities near West Hartford, CT
Other Senior Care in West Hartford, CT