The Carmel Foundation
Offers Independent Living, Continuing Care Communities, and Adult Day Care
SE Corner of 8th & Lincoln St, Carmel, CA 93923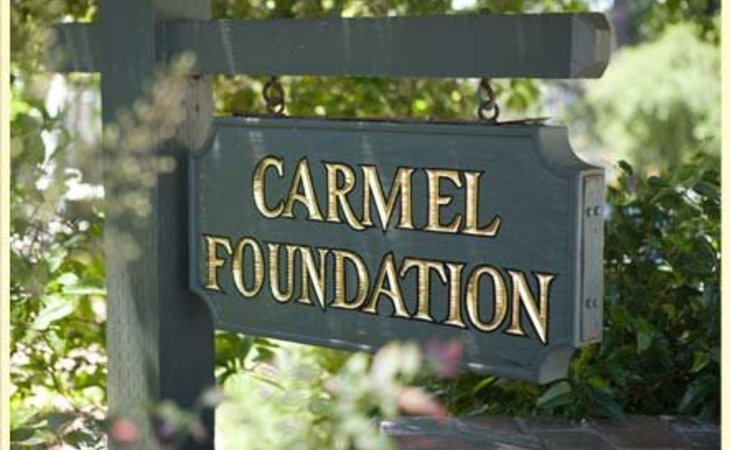 ---
About The Carmel Foundation
Helping Seniors Live Independently in their Homes
The Village concept is a new model for retirement, helping seniors remain in their home as they age. Seniors frequently struggle with increased needs associated with aging, but are determined to maintain their independence while staying in their home. The Village Movement is a grassroots concept sweeping across the nation. The virtual village idea originated in 2001 in Beacon Hill, however there are now over 110 villages in place and an additional 125 in development. Members pay an annual fee to have access to a screened network of service providers for home repairs, yard work, or any service required to live at home. Vetted vendors offer their services at a discount to village members. In addition, free services such as transportation to a medical appointment, computer help, or something as simple as changing a light bulb are available through a network of screened volunteers. Some of the volunteers may even be village members, utilizing the "neighbors helping neighbors" concept. There is often a cross-generational component of the program involving students and young adults helping village members.
"I was thrilled when the Village started in our area. I had long wished we had a Village like the one first started at Beacon Hill in Boston. I just have to call one person to get the help I need to stay in my own home. I am especially impressed with our great volunteers that make this wonderful program work." – B. Crittenden
By being a village member, seniors receive lifestyle insurance, peace of mind, service discounts, concierge styled assistance with services offered, and a stronger connection with their community. Across the nation, village networks have been providing the resources necessary for seniors to stay in their homes for a longer period of time. Nationally, the average village member age is 74 and the annual membership dues average $400.
Not only does the Village concept benefit seniors, but often their adult children are seeking resources available within the market to provide services for their parent. Mrs. Armstrong noted the benefit she received upon bestowing a gift to her mom. "My family's gift to our mother of a membership to our local village was one of the best decisions we could have made for the whole family. It's often a time-consuming challenge for adult children to find competent and vetted volunteers and professionals to help meet the needs of an aging parent. Access to the excellent resources of a village has made that task much easier and we're so grateful!"
Get Costs
---
Map of The Carmel Foundation
---
Senior Living Communities near Monterey County, CA
Senior Living Communities near Carmel, CA
Other Senior Care in Carmel, CA