Care Mountain
Offers Home Health Agencies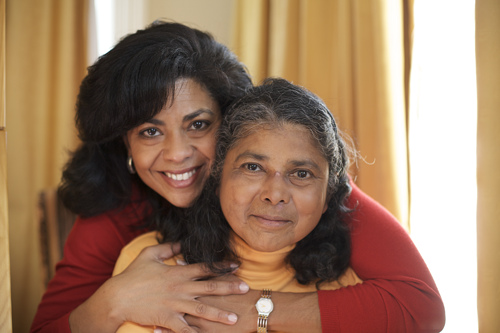 Reviews of Care Mountain
Home Health Reviews for Care Mountain
April 10, 2018
I am a current client of this provider
Great company. Very compassionate. Staff very knowledgeable and caring. Could not ask for a better agency!
December 11, 2017
I am a current client of this provider
I am impressed with the way Care Mountain goes to great lengths to place caregivers that are the best possible match for our families needs. We have tried other agencies and would not recommend any of them. Rick and Deanna are such thoughtful and caring professionals and their efforts have given our parent TOP quality caregivers and peace of mind that no one else has. I have rarely recommended anyone but in this industry they are awesome.
April 16, 2017
I am a past client of this provider
Care Mountain is simply the best. Rick cares so much for his clients. He spent his personal time to come and visit with my father prior to placing two excellent caregivers with him. Justina and Irene were so wonderful. They cared for my dad for nearly 2 years and treated him with such kindness and love. We will be eternally grateful to Care Mountain and its staff for allowing my dad to live his last years at home as he wished. There are not words to express the gratitude I feel toward Care Mountain and its wonderful caregivers!
April 08, 2017
I am a past client of this provider
We used Care Mountain for two years, starting with part time daily help and moving into 24 hour care. The agency works very hard to place the right caretakers in the right homes and to make sure the clients have the type of care they need. If it wasn't for the caretakers at Care Mountain we wouldn't have been able to keep my father at home as long as we did. The only reason I give 4 stars instead of 5 is that sometimes the communication between the agency/caretakers/clients was spotty. It could be frustrating. But we never went without care, even when there was a last minute change with a caretaker due to illness or family emergency. It was a comfort to know we could count on the agency to be there in those frantic moments.
February 13, 2017
I am a past client of this provider
Care Mountain helped us when BOTH parents had falls and hospitalizations within weeks of each other. We needed someone we could trust to care for Dad while we dealt with Mom's(the usual care giver) hospitalization. They provided flexible support and creative staffing. Dad is cranky on a good day, so complained about everything. They swapped out providers until we got someone who could tolerate his grumpiness with humor. She eventually won him over. I was also impressed with their daily flexibility around schedules. I recommend them without any reservations.
December 01, 2016
I am a current client of this provider
We have used Care Mountain on two separate occasions with elderly parents. The staff and caregivers are wonderful. We could not have done it without them.
November 29, 2016
I am a current client of this provider
Care Mountain consistently provides quality caregivers who add quality to our lives. Their personnel are highly screened, and we have been very happy to have had assistance from individuals who are highly trained, honest, dependable, and with a solid work ethic. They have patiently modeled the respect with which individuals with disabilities should be treated. It does not take long before these individuals feel a part of our family, and everything works better when they are here.
June 28, 2016
I am a past client of this provider
Care Mountain took a great deal of time and trouble to understand my father's personality and unique needs, and to identify a caregiver who would be able to respond to those needs. They sent a lovely person with a good heart who really cared about him and helped him with all the things he was unable to do for himself. She was very reliable, very conscientious, very responsible -- in short, we were very pleased with the whole experience.
March 08, 2016
I am a current client of this provider
For the past two years, Care Mountain staff has helped my husband and I to enjoy a good quality of life in our own home that would not have been possible without their service. They do an excellent job of matching their CNAs with the patient/client.
November 03, 2015
I am a past client of this provider
This firm is top notch! Rick took the time to meet with our family in person while my father was still in the hospital. After my father was released and we realized that we would need additional assistance other than hospice, Deanna was a blessing in getting someone to my parents home and starting the care that was needed for my father. In our eyes they sent in an angel, Marty, who showed her love and compassion for not only my father but also for all of his family. Care Mountain met all of our needs and was the rock that we needed during this difficulty time.
July 17, 2015
I am a current client of this provider
What impresses me so much about this company and has compelled me to write this review is how good they are at getting the right caregiver fit, and how caring they have been every step of this journey with mom. We have had no staff turnover and mom's health as actually improved. She told me today she is doing more for herself now that a caregiver is there than when one was not there. The office staff has been a blessing by following up with us periodically to see if they can do even better, and they have been readily accessible even in evenings and weekends when I called. Care Moutain has been such a big help at a very challenging time in our lives!
January 30, 2013
I am a current client of this provider
We've been using Care Mountain Home Health since August. The caregivers turned out good. One of them had a lot of experience in a nursing home. My mom is in hospice, so they keep her dry, clean, and they watch out for bedsores. They also help clean a little bit, do laundry, and always keep my mom well-fed. They would call and keep in contact quite frequently. They even have a website that we go to where we can go in and report people. If you have any concerns, you could email or call them.
See all Home Health reviews (12)
See fewer reviews
---
About Care Mountain
24+ years experience. Never a state complaint! Recent two time recepient of the Alzheimer's Association's highest care giver award for excellence in Alzheimer's care. Highly experienced in Alzheimer's care; state licensed; bonded and insured. Serving the DFW Metroplex.
---