Sovereign Home Health
Offers Home Care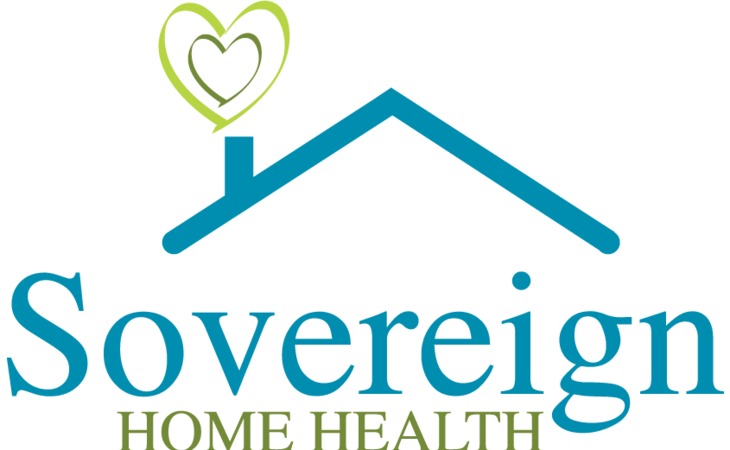 ---
Reviews of Sovereign Home Health
Home Care Reviews for Sovereign Home Health
May 10, 2016
I am a past client of this provider
We used Sovereign very short-term. They were punctual and helped me exercise and go to doctors' appointments.
November 09, 2015
I am a current client of this provider
Our experience with Sovereign Home Health Care in NJ has been wonderful. My 94 year-old father-in-law resides in his house with a full time aid. While he is semi-independent, he is no longer that steady and, without an aid, he would not be able to fully take care of himself. Also, knowing the aid is in attendance has relieved much stress from family members. Jim Zukowsky and his team have been great to deal with and our family has only good things to say about his organization. Sovereign, thank you very much.
July 20, 2015
I am a past client of this provider
I really wanted to give them a good rating but it's hard because I heard about them off of caring.com and I felt like I had to be honest. Late almost everyday, customer service was lacking and the quality of the aides were not very good.
May 05, 2015
I am a current client of this provider
Mavis and Stella and Mary are TERRIFIC! They care. Neat, compassionate, friendly and well-trained. Cece and Denise who call me from the office are GREAT.
October 08, 2014
I am a current client of this provider
My mother is 97 years old and cannot stay by herself. She prefers to stay in her own home so the best option for her is a home health aide (24/7). I have been dealing with Sovereign Home Health for about 1 1/2 years now and their service is excellent. My mother is very well cared for and her aide has become a part of our family. Whenever she needs time off, Sovereign always provides a very pleasant and competent replacement.
October 01, 2014
I am a current client of this provider
The caregivers from Sovereign have worked out to be really great with my mother and to be able to tolerate her condition. Dementia is something none of us have any training for until it hits home. It takes a certain attitude to handle it and these ladies have been great. I have watched them cajole Mom into eating when she doesn't want to, to get up when she doesn't want to, to get dressed and washed up. It's amazing. I could not do it. I want the best for her and I have it.
September 17, 2013
I am a past client of this provider
Just a note to let you know that my husband is making good progress. I was very pleased with the aides you provided especially Rita and Emanuel. They were both outstanding people and showed great care and concern for my husband. I hope you will tell them how much they meant to his overall recovery.
January 25, 2013
I am a current client of this provider
I came across Sovereign Home Health by doing a search on the internet. Jim provided a couple references for me to check out. We ended up getting their service and my mom has been happy with the caregivers. Jim is an above and beyond kind of guy. Whenever there are issues with a caregiver's transportation, he's been very helpful at stepping in.
December 20, 2012
I am a current client of this provider
We have been using Sovereign to care for our mother for the last year. The service is great and we have been very lucky to have had the same wonderful caregiver the whole time. The caregiver lives with Mom and takes great care of her. This "companion care" has been very helpful to our whole family and we are grateful.
December 15, 2012
I am a current client of this provider
We have had a great experience with Sovereign. Our aide is very reliable and caring. She and Mom have really bonded. We are very happy.
See all Home Care reviews (10)
See fewer reviews
Get Costs
---
About Sovereign Home Health
Sovereign Home Health provides in-home care that makes a difference in the lives of seniors and other adults. Our clients and their families trust their care to us. Whether part-time companionship services or 24/7 live-in home care, we provide the support and friendship that improves lives and enables independent living at home.
Each client has different care needs. Sovereign Home Health provides a range of services that can be customized to fit the individual client needs.
Your Comfort is Our Priority
We are here to bring joy and comfort to you and your loved ones. For many people, happiness is as simple as being in their home and in control of their lives. Home is where we are most comfortable and able to enjoy every precious moment. We provide a wide range of personal care and companion care services.
Personal Care Services
Bathing, grooming and hygiene
Mobility assistance
Transferring and positioning
Toileting and incontinence
Feeding and special diet
Companionship Services
Companionship
Incidental transportation services
Medication reminders
Meal preparation
Errand services
Grocery shopping
Grooming
Live-in services (where available)
24-hour care
Respite care or relief for family
We live in New Jersey and service our local communities and counties:
Morris County
Warren
Somerset
Bergen
Sussex
Monmouth
Essex
Hunterdon
Ocean
Middlesex
Never Alone
Our 24/7 Never Alone Care ensures that your loved ones have constant companionship. As the family you can only do so much.
Get Costs
---
Senior Care Services near Morris County, NJ
Senior Care Services near Morristown, NJ
Other Senior Care in Morristown, NJ