Synergy HomeCare of the Twin Cities
Offers Home Care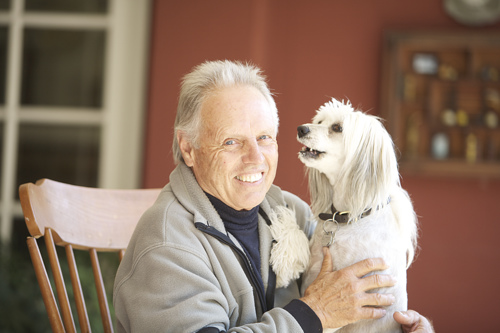 ---
Reviews of Synergy HomeCare of the Twin Cities
Home Care Reviews for Synergy HomeCare of the Twin Cities
January 14, 2015
I am a friend or relative of a resident
Synergy has helped greatly in the care for my mother.
January 14, 2015
I am a current client of this provider
Help with shower, mobility, laundry, companion, caring
October 03, 2014
I am a current client of this provider
The caregiver is understanding. She is willing to help me work through my problems. My husband feels like he can talk with her.
October 03, 2014
I am a current client of this provider
I have recommended others. SYNERGY HomeCare has provided care when I have needed it. They are a great agency. They are available for clients that need help in the home. I use the caregivers as companions for my husband while I'm out of the house.
February 10, 2014
I am a past client of this provider
I called Synergy Home Care of North East Metro to help my parents. My Dad had Parkinson's disease & it was getting harder for my elderly Mom to take care of all of his needs. My mom & Dad were hesitant to let strangers in there home. I felt so good recommending Brian & his team to my parents. I spoke with Brian on the phone at length about my situation & could tell he was a caring individual. Hiring Brian & his team was the best thing for my parents. The whole team is so respectful & caring. I would highly recommend this team to anyone who wants to be sure there loved one will be taken care of with the warmth & compassion they deserve. My parents especially liked Lana & Kippie, who went over & beyond most of the time. Thank you, Brian & your whole team for doing what you do. My Dad has now passed on, but I know he was in great hands during his final days.
December 24, 2013
I am a current client of this provider
Dear Synergy of Golden Valley Team, We want to take his opportunity THANK YOU for your past care and concern. Your organization does excellent service. Anyone would be wise and fortunate to use your home care service. Thank you again for your great service to us.
September 12, 2012
I am a current client of this provider
Synergy is in my area and I was looking for someone specifically to drive me around. They had been wonderful. Every time I make an appointment, people show up. They are so accommodating. I don't need anyone technically trained other than a companion because I can't drive anymore and I have doctors appointments and regular errands to run and that sort of thing. For about 2 weeks I wasn't able to get up because I had a back surgery. I had someone come in and help me at home around the clock. Everyone that they sent, probably at least half a dozen people were all very good. I have no complaints.
August 31, 2012
I visited this facility
I'm my brother's guardian and he has a conservator. The conservator was the one who found Synergy. My brother was head injured. I know he's been happy with them. The people of synergy had been working with him and I am very very pleased with them. They're on time when they're supposed to be. The caregivers working with my brother have the knowledge and ability in everything they need to do with him whether being a companion to him or helping him change his clothes. One day one of the gentlemen helped him with the shower and we appreciated that. They're qualified people to work with my brother.
November 04, 2011
I am a current client of this provider
Having no clue about in home health care I called Synergy and was able to get all of my questions answered and my mom taken care of. They take the time with you and I love the no contracts it shows that they will continue earn my business. Mom lived out in Burnsville and I live in Hastings so it's nice to know somone is right there with her. DP
See all Home Care reviews (9)
See fewer reviews
---
About Synergy HomeCare of the Twin Cities
About SYNERGY HomeCare in the Twin Cities
SYNERGY HomeCare has five offices serving the Twin Cities metro area. They located in Blaine, Burnsville, Golden Valley, Minneapolis and Monticello.. Just one, local phone number, 651-964-3727 will connect you to the right office! The SYNERGY C.A.R.E. Team Caregivers combine quality, compassion and care no matter where you may call home. No minimum weekly hours, no contacts, just excellent care! Why SYNERGY HomeCare? Because we C.A.R.E. (Coordinated And Responsive Engagement).
We know that new people and new arrangements can be difficult for your elderly loved ones to cope with. That's why at SYNERGY HomeCare we make the process as seamless as possible for you and your family. This decision can be an uncomfortable one for both you and your senior parent, so SYNERGY HomeCare is committed to providing a helpful, meaningful service, along with an incredible experience and relationship. We are here to improve the quality of life for your loved one living within the greater Twin Cites metro area. While providing compassionate, quality care givers to provide help and comfort to your loved ones, we will also provide the family with complete peace of mind that their loved ones are happy, safe and well cared for.
As added value to our clients, we provide
Complimentary medical alarm services providing emergency services with the touch of a button
Complimentary Vial of Life program that provides an easy way to store medical information in the home where emergency medical personnel can always find it
Free education for family caregivers and to our caregivers
Complimentary home safety evaluation
Our caregivers are trained and experienced with dementia and Alzheimer's along with hospice and post-acute care rehabilitation and many other needs too. The services we can provide may include, but are not limited to the following:
Personal Care (bathing, dressing personal hygiene, etc.)
Meal Preparations
Light housekeeping (vacuum, dusting, laundry, etc.)
Companionship
Medication reminders
Provide respite care
Maintain a clean, healthy and safe environment
All of our caregivers are:
Trusted and experienced
Bonded and insured
W2 employees
Referenced checked
NATIONAL criminal background check
Do not wait any longer to begin this life improving service. Call us now at 651-964-3727 to be connected directly with the SYNERGY HomeCare office nearest to your loved one. Your services start with an in-depth consultation that's always free, and always no obligation. Together, we develop a plan of care that addresses the personal needs, honors their choices and can conform to religious guidelines when requested.
Caregiver Information
Caregiver Skills Include:
Ethics, Validation Therapy, Patient Transfers, Stress Management, Grief Issues, Family Communication, Communicating with Dementia Patients
Caregivers employed, bonded and insured: Yes Caregivers available 24 hours a day: Yes Available to assisted living facility: Yes RN on Staff: Yes
---