Synergy HomeCare of Orland Park
Offers Home Care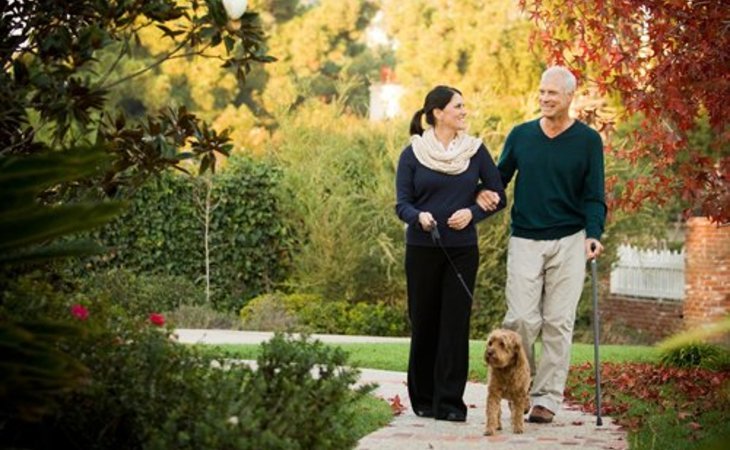 ---
Reviews of Synergy HomeCare of Orland Park
Home Care Reviews for Synergy HomeCare of Orland Park
June 14, 2018
I am a current client of this provider
They have helped my loved one get ready for the day. I like the help that they send to me.
April 17, 2018
I am a current client of this provider
I get great customer service. I ask for one person specifically and expect that they respond promptly no matter what. They found someone who is perfect for my mother. The caregiver shows initiative.
March 16, 2018
I am a current client of this provider
I like that they are here and will take care of all sorts of things. They have been able to help me with my foot and ankle problems to help me walk.
December 11, 2017
I am a current client of this provider
SYNERGY HomeCare is a very caring and does very good follow-up. SYNERGY HomeCare's caregivers will take my loved one shopping to help her get out of the house.
October 17, 2017
I am a current client of this provider
SYNERGY HomeCare is a reliable agency. The services provided by SYNERGY HomeCare have made life easier by taking the worry off of my brother and I about my father's care.
September 18, 2017
I am a current client of this provider
SYNERGY HomeCare is very responsive and meets my mother's needs. SYNERGY HomeCare's caregivers know what my mother's needs are don't need to call me for everything.
August 17, 2017
I am a past client of this provider
SYNERGY HomeCare is very reliable, compassionate, and very communicative with me. The caregivers were empathetic and very attentive to me. They're hard working and dedicated individuals. The services with SYNERGY HomeCare gave me peace when I couldn't be near the patient. I felt comfortable with leaving the patient with the caregivers.
June 22, 2017
I am a current client of this provider
SYNERGY HomeCare does what they say they are going to do. SYNERGY HomeCare provides a caregiver when we need it.
February 15, 2017
I am a current client of this provider
I would tell a friend that SYNERGY HomeCare has provided us good services and we like the caregivers. SYNERGY HomeCare has given me a chance to get away from the house.
January 13, 2017
I am a current client of this provider
I would tell someone that my mom really enjoys the company of the caregiver that she has. The care has been a big help. My sister and I are helping to care for my mother who has dementia and the caregiver has made it possible for us not to have to be there all the time. It is nice knowing that my mom has someone to be there with her and do light housekeeping for her.
August 24, 2016
I am a current client of this provider
The caregiver for my mother in law was very kind. Transferring her from the bed to the wheelchair could be difficult at times for me, but Suzette always made it look so easy. She was always available if we needed her for different hours in addition to the normal hours we had scheduled, so I liked that. We are happy that we are able to visit with my husbands mother and not have to worry about bathing her or doing the grocery shopping.
December 01, 2015
I am a current client of this provider
I currently use Synergy for live in care of my mom. Her caregiver always keeps me updated on how her days are and when I visit I'm able to spend time with my mom instead of having to give her a bath or clean her house. The owner is always available for any questions I may have and he has even brought groceries over so the caregiver wouldn't have to go out in the snow. I feel comfortable recommending Synergy.
August 08, 2013
I am a current client of this provider
I highly recommend Synergy HomeCare of Orland Park. The care provided for my elderly father has been wonderful! Even though he suffers from dementia, he recognizes his caregiver, and looks forward to seeing her every day!
August 01, 2013
I interviewed this provider
When I was looking for caring for myself, I spoke with Vikki the office manager as Synergy Home Care. She was extremely professional and compassionate in every way. I highly recommend their services.
See all Home Care reviews (14)
See fewer reviews
---
About Synergy HomeCare of Orland Park
Synergy HomeCare provides in-home care for individuals of all ages & abilities. Our services are non-medical & range from companionship and bathing visits to domestic services such as light meal prep & housekeeping.
Synergy HomeCare is also available for Patient Discharge Transportation. If your loved one is being discharged from the hospital without a ride home, Synergy HomeCare is able to arrange the drive home as well as the pick up of any prescriptions from the pharmacy. Our goal is to consistently maintain the clients comfort level.
Custom Home Assessment
From the moment you call, our trained office team begins considering the specific needs of your loved one. We will speak to you in detail regarding what services you may need, as well as what the ideal schedule could be.
Our compassionate Management Team will conduct a Home Assessment to work with you on completing the custom Care Plan & based on that plan, a caregiver with experience that best matches your situation will be assigned.
Synergy HomeCare does not have contracts, just service agreements. Care may be stopped at any time, for any reason.
Caregiver Training and Supervision
Every Synergy HomeCare employee goes through an extensive interview process, including background checks, fingerprinting and random drug testing. All employees are registered on the Illinois Healthcare Worker Registry as well as the Illinois Department of Public Health Portal.
Once hired, our Caregivers are required to complete 4 hours of training prior to being assigned to any client, then an additional 4 hours of training within the first 30 days.
Synergy HomeCare is a nationwide, well-respected company serving thousands of clients a year. It is our goal to provide the most comprehensive in-home care.
For more information regarding Synergy HomeCare of Orland Park, please contact our office today.
Caregiver Information
Caregiver Skills Include:
Ethics, Patient Transfers, Grief Issues, Family Communication, Transition Issues, Communicating with Dementia Patients
Caregivers employed, bonded and insured: Yes Caregivers available 24 hours a day: Yes Available to assisted living facility: Yes RN on Staff: Yes
---
Senior Care Services near Cook County, IL
Senior Care Services near Orland Park, IL
Other Senior Care in Orland Park, IL